One of the fan-favorite characters in Netflix 'One Piece' is Zoro, who is brought to the screen by Mackenyu Arata. The talented actor plays the character brilliantly, which doesn't come as a shock, given the credits on his resume. At just the age of 26 years, he has become one of the most popular young actors in Japan, and he is set to make a name for himself in Hollywood as well. In fact, in 2017, he won the 40th Japan Academy Newcomers of the Year Award for his role of Arata Wataya in the 'Chihayafuru' live-action trilogy. We were intrigued by Mackenyu's journey and wanted to know more about his professional and personal life. Here is what we know.
Mackenyu's Age, Ethnicity, Family, and Background
Born on November 16, 1996, in Los Angeles, Mackenyu Arata has a captivating blend of Japanese heritage and American upbringing. Son of Tamami Chiba and the Late Sonny Chiba, the legendary actor and martial artist, Mackenyu inherited his father's lineage as well as his passion for the craft. Sonny Chiba was a pioneer of martial arts in Japanese films and founded Japan Action Enterprise in 1970. Sadly, on August 19, 2021, he passed away from COVID-19 complications. Mackenyu also has an uncle named Jiro Chiba, who plays the character of Kazuya Taki in the original 'Kamen Rider' series.
Mackenyu has two siblings: a brother named Gordon, who is also an actor, and a half-sister from his father's first marriage, Juri Manase. While he was attending the Advanced Placement Program of Beverly Hills High School, he also made an appearance in films and TV shows, including the TV mini-series 'Team Astro' and the Japanese film 'Oyaji'. Other than acting, he was also interested in horseback riding, Yabusame, and Kyokushin Karate, and was even placed third at the US Kyokushin Karate Nationals in middle school.
With time, his interests also developed, and by high school, he was the school representative for wrestling and also did gymnastics and water polo. Mackenyu has always been interested in music as well and started playing piano at the age of 10. Later, in high school, he participated in the brass band and played flute and saxophone. When he was 15, he saw an actor in a Japanese movie who inspired him to pursue acting professionally. Fortunately, he got to work with the late Haruma Miura in the movie adaptation of Gunjō Senki. He is also fluent in English and Japanese and believes that mosquitoes in the darkness are the most terrifying thing.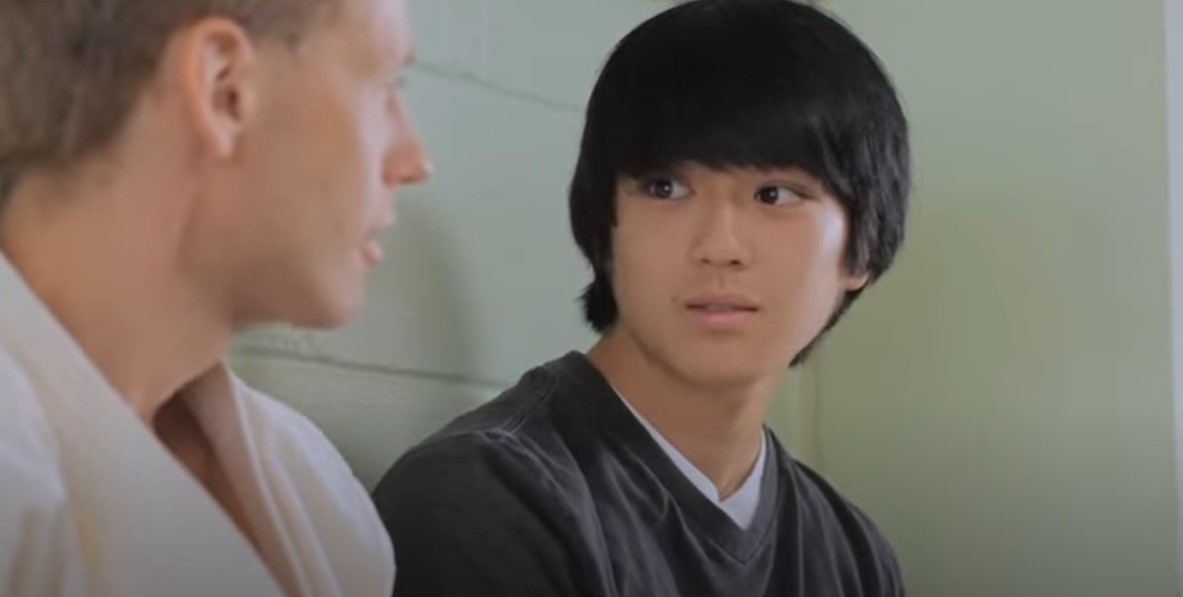 Mackenyu has seen quite a few highs and lows in his life. He was involved in a major controversy when reports started circulating that he fathered a child with an older woman when he was just 14. Even though his father, Sonny Chiba, sued the woman in October 2013 since the age of consent in California is 18, the case was dropped in December after Mackenyu allegedly said that it was consensual. However, Mackenyu himself has never denied or confirmed any of this himself.
Mackenyu's Profession
Mackenyu's journey in the entertainment industry has been remarkable so far. He started his full-fledged career as an actor in 2013 with roles in the film 'Buzz' and TV movie 'Yo nimo Kimyō na Monogatari'. Then, he went on to star in the TV mini-series 'The Kindergarten Detective,' 'Yume o Ataeru,' and 'The Hatsumori Bemars'. However, it was his role in 'Kamen Rider Drive: Surprise Future,' that helped him grow his fame significantly in Japan. In 2015, he also got roles in two USA film productions, 'Take a Chance' and 'Tadaima'. In 2016, the actor made his stage debut with the Japanese musical 'Boys Over Flower'.
Some of his other roles include, 'Chihayafuru Part I, II & III,' 'Shōjo,' 'Pacific Rim: Uprising,' 'Kiss That Kills,' 'Knights of the Zodiac,' 'Rurouni Kenshin: Final Chapter Part I – The Final,' and 'Over Drive'. Mackenyu was inspired by his character, Arata Wataya, from the film series 'Chihayafuru' and changed his stage name to Mackenyu Arata. He became the brand ambassador for GATSBY, a Japanese men's grooming brand, in 2018. He also loves fashion and has partnered with many brands like Fendi, Louis Vuitton, Burberry, and Tiffany & Co.
Mackenyu has even started his own fashion line by the name of INCRM. In April 2021, he left his agency, Top Coat, and announced that this year, he wants to focus on global activities. Then, he went on to grab a part in 'Brave: Gunjou Senki' and 'Fullmetal Alchemist: The Revenge of Scar,' followed by the role of Roronoa Zoro in 'One Piece'. Currently, he is working with Asian Cinema Entertainment, which focuses on Asian talent in Hollywood.
Is Mackenyu Married?
Yes, Mackenyu Arata is married to a lovely woman who is not a celebrity, but there are not a lot of details available about this mystery woman. There are certain rumors that the love of Mackenyu's life might be Natsuki Okamoto, a retired actress, but nothing has been confirmed yet. Some Japanese websites, including Arama! Japan, speculated that Mackenyu and Natsuki met in 2018 when Natsuki was allegedly still married to her then-husband, who was a stylist working for the actor. After her divorce was finalized, the two allegedly started seeing each other shortly. However, none of this has been confirmed by either of them.
Mackenyu and his brother, Gordon, announced their respective marriages on January 22, 2023, on their father's birthday as a way to honor him. Whoever his partner is, the one thing that we do know for sure is that the actor absolutely adores her. In a TBS "A-Studio" broadcast, he talked about his wife, saying, "I really won the lottery. I've never met such a cute and beautiful girl. I say it every day. I knew I wanted to get married the moment we met." He further mentioned that he is a gamer and used to play games from 12 noon to 12 am.
After getting married, he sleeps properly and eats properly. As Mackenyu's popularity continues to increase, his personal life has become a subject of curiosity among his admirers. However, true to his nature, he has maintained a sense of mystery, allowing fans to celebrate his accomplishments while respecting his boundaries. Regardless of whether he divulges about his personal life or not, we look forward to seeing him in new projects and wish him luck in his future endeavors.