Many heartbreak kids may come and go, but the one that stays with us for eternity is Madhavan. Lovingly called as Maddy, he is an indefinite measure of smartness and effervescence together brought to screen leaving all stones turned. The ever youthful actor started with guest roles in prime time soap operas until he caught the eyes of the great Mani Ratnam with whom he collaborated in 4 highly successful projects. Madhavan is one of very few South Indian actors who found major success in Bollywood, finely balancing the lead roles and multi-starrers, with most of them remade from his Tamil versions of it. His spearheaded belief which he often conveys 'My best is yet to come' proves his love and thorough dedication towards cinema.
This article will let you to explore the list of top Madhavan films, selected from his impressive filmography. Be informed that this list does not feature some great films – 'Rang De Basanti' and 'Guru' since he did not play a vital part in it. You can some of these best Madhavan movies on Netflix, Hulu, or Amazon Prime.
14. Tanu Weds Manu Returns (2015)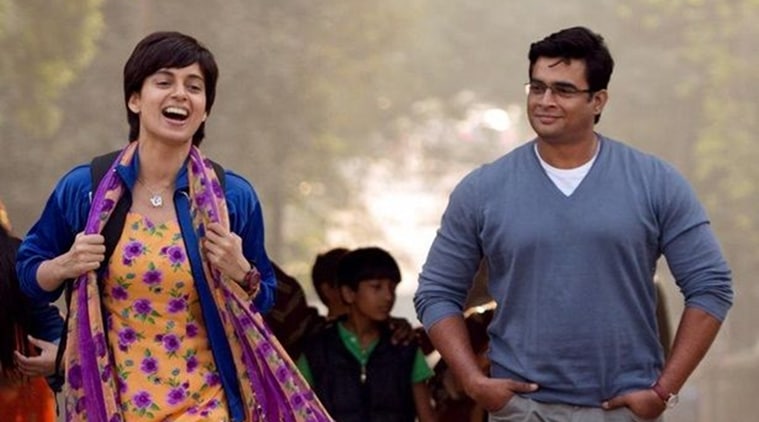 Maddy's return to the Tanu Weds Manu franchise had him romancing not one but two Kanganas. Unlike the first installment, this film was quite formal with the content, revolving around the broken relationship of the couple which mesmerized us in the prequel. Madhavan regained his possession as Manoj with sensible acting but Kangana's plausible handling of two distinct roles completely stole the show. Though the film has a conventional storyline, it has the beauty which we often failed to witness in other films of it's kind.
13. Yaavarum Nalam/13 B (2009)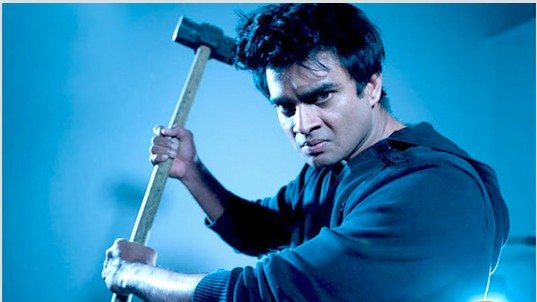 Undoubtedly one of the best horrors India has produced. The film restored faith in the country's horror premise. To stay nil by mouth about Madhavan would be injustice as the whole film takes place in and around him. He plays Manohar, who moves into a new house with his family. The family suffers from spirits which uses TV as an object to reveal their tragic future and when Madhavan figures this out, he also learns that desolate events taking place around his family is exactly that same of what's happening in the TV serial. The ending is twist-worthy with Shankar Ehsaan Loy blood-curdling background score.
12. Tanu Weds Manu (2011)
Madhavan has this very appealing quality about himself: he very easily fits into the "good guy" roles. So, it is no surprise that director Anand L.Rai picked Madhavan to play the role of good-hearted Manu. While the 2nd film belonged to Kangana, the first belonged to Madhavan, who with his subtle acting proved why he is so trustable in every character he plays. The film was a success and so was Madhavan.
11. Minnale (2001)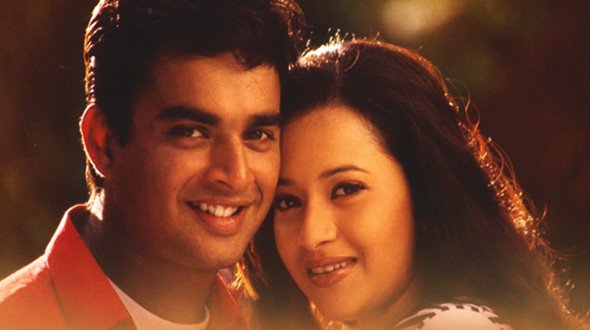 Much can't be expected when a movie arrives with all the novice elements printed within. Minnale saw the debut of director Gautham Menon, actress Reema Sen, music composer Harris Jeyaraj and the two film old actor, Madhavan. However, director Gautham considered all these as a sign of victory and fabricated a fine storyline to derive the best out of everyone. The film delves into romance to depict the story of Rajesh who catches fire instantly when he meets Reena. He impersonates Reena's fiancé and enters her life. When she learns the truth, she had to choose between him and her fiancé. Not to forget, it is this film which gave him the household title 'Maddy'.
10. Evano Oruvan (2007)
Directed by Nishikant Kamat, this film is a remake of the Marati film 'Dombivali Fast' which was also directed by Nishikant and went on to win a National award for Best feature film. 'Evano Oruvan' essays the life of Sridhar (Madhavan), an honest, well-mannered and principled middle class family man who is flustered by the immoral and imperfect people around him. He decides to stay calm and get used to their practices, but eventually fails to control his frustration on them. The film's socio-political treatment and point-blank reflection of a common man's frustration towards the unrighteous and evil spelled society is appeasing. Madhavan was on top of his game.
9. Nala Damayanti (2003)
Hyperbolically sardonic and achingly funny. 'Nala Damayanti' is a classroom parody which worked well with Madhavan's collective effort of humor and sympathy juxtaposed in a thickly coated plot. This comedy drama follows a the plot of Ramji, a naïve cook who travels to work as chef and settle the dowry he owes for the family where his sister is married to. But, he gets stuck in the country with his passport and visa stolen. The script was originally written by Kamal Haasan imagining himself as the lead, but later he replaced it with Madhavan. Like most of his films, this was also remade in Hindi as Ramji Londonwala retaining Madhavan in the same role.
8. Alaipayuthey (2000)
Madhavan made every guy jealous, looted their girlfriend and ruined their love story with his foot on ground portrayal as Karthik in 'Alaipayuthey'. But, that's not all. He did these with charm and warmth by igniting the chemistry on screen with the female counterpart Shalini. It is Maddy's feature film debut which was bypassed by Mani Ratnam and the movie went to rule many hearts with soft and realistic chapters of a couple who elope due to their parent's disapproval. The director's calm and poetic visions are well supported by the acting crew along with AR Rahman's heart stealing music notes.
Read More: Kevin Bacon Movies and TV Shows
7. Vikram Vedha (2017)
Here comes the latest entry in the list. 'Vikram Vedha' is a sparkling and monstrous rivalry tossed between two equal and opposite forces, Vikram the cop and Vedha the gangster. Based on one of Indian's famous folktales 'Vikram Bethal', the film's surprising notch is the directors Pushkar and Gayathri who had made only 2 films in 10 years, both falling too short of a hit. One of its many highlights is Madhavan's rock solid performance as Vikram while the majority hail Vedha which was enacted dramatically and was not in a wavelength it was meant to be. With that as an exception, 'Vikram Vedha' breaks barriers in storytelling technique, sitting top on Madhavan's versatile career.
6. Rehna Hai Tere Dil Mein (2001)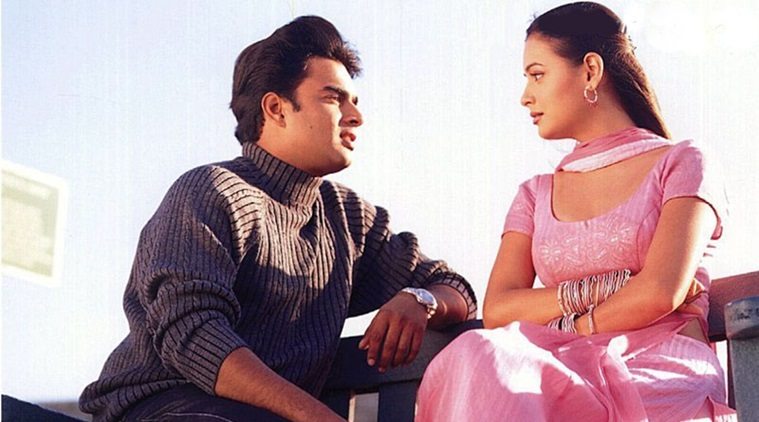 A film that built Madhavan legions of fans in the Hindi-speaking parts of India. One of the best Hindi romantic films of this century, RHTDM (as it is popularly known) might have flopped at the box office when it released, but it slowly gained a cult following when it started playing on Television. The music already was hit, but over years has gained further in esteem. The strongest element of the film actually is Madhavan-Dia Mirza chemistry that makes the film so memorable. Madhavan became a nationwide heartthrob, and deservedly so.
5. Anbe Sivam (2003)
When Maddy met Kamal, the result was an outstanding piece of art. Scripted by the legendary Kamal Haasan himself, 'Anbe Sivam' is a poetic delivery of philosophies on the lines of Atheism, Love, Humanity and Self-Realization. Madhavan repeated his humor trials with the character of a to-be-married man who befriends a stranger. Destiny brings them together as they begin to realize the differences in thoughts, characters and opinions between them. The film was a moderate success which fell short in the box office but the fact that it now has a rating of 8.9 in IMDB speaks about the slow growth and cult worship in the minds of the modern-day audience.
4. Irudhi Suttru/Saala Khadoos (2016)
Like a rugby player, like a rugged moron, like an intimidating and boorish master, Madhavan transformed every attributes in which he was celebrated the most. Donating himself to the vogue looks and drawing it as an outline with his character, 'Irudhi Suttru' was a total embellishment of his courage and dexterity transported to a film. Similar to his fashion, he did hand over the flag to his fellow character, the female boxer, played by the real time boxer Ritika Singh who was in par with his image. He did win awards for it. Sports dramas like 'Irudhi Suttru' don't come out very often, empowering women as well as bringing out the worn out truth about politics and priorities taking turns around sports community to limelight. When it comes, it is our duty to embrace it.
3. Aayutha Ezhuthu (2004)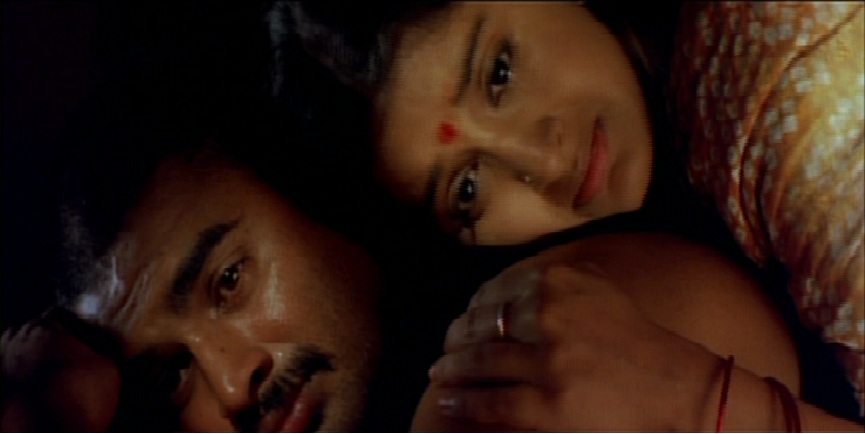 It is true that Madhavan found peace with romance. While Mani Ratnam's non-linear political drama 'Aayutha Ezhuthu' stood as a contradiction to the statement, it was the test he passed. His role as Inba, a Half tonsured, grumpy toned rogue is something his fans would hate to see. But his brilliant projection of it, giving a violent, sweat faced, self-centered tone surprisingly clicked with both the fans and the critics. Perhaps, he could accept any role when it is Mani Ratnam who commands it.
2. 3 Idiots (2009)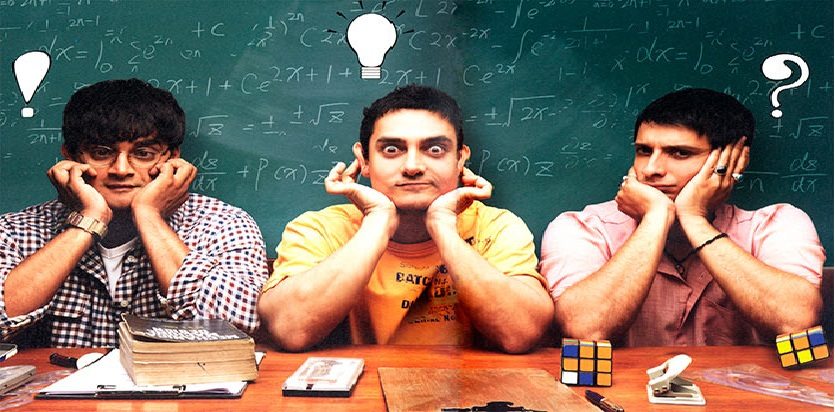 A Major drama which questioned all the aspects of corrupt and unprincipled education system prevailing in India. Madhavan's yet another multi-starrer where he often excels was this time shared by Aamir Khan and Sharman Joshi. Directed by Rajkumar Hirani, '3 Idiots' revolves around three friends Rancho, Farhan and Raju who portray totally different traits of a college student. Farhan and Raju are inspired by Rancho's ideologies and the way he sees life. Their cohesion dismantles after graduation. Years after graduation, they turn solid following one of their fellow student's persuasion only to embark on a journey of finding Rancho to see where he stands in life.
1. Kannathil Muthamittal (2002)
'Kannathil Muthamittaal' is not just a film. It is a soothing life lesson taken from a rare chapter of a kid's dejected life. It makes you realize how badly kids want to be loved by their parent no matter how less the heart carries. As a lightweight war drama, this film tries to essay the life of Amudha, a 9-year-old kid who is adopted by a socially active couple. When she learns the truth about her birth, she goes in search of her biological mother in the war-prone zones of Sri Lanka. 'Kannathil Muthamittaal' also claimed to be Madhavan's under appreciated performances over the years, where he was as sweet as a candy and as cool as a cucumber.
Read More: Monica Bellucci Movies