Lifetime's 'Married at First Sight' is an intriguing reality series that centers around a group of people who consent to wed strangers and test the likelihood that their union will last. It follows the journey of these couples, matched by relationship experts, and features strangers who initially get to know each other at their wedding altar. The newlyweds are then whisked away on an all-inclusive honeymoon to experience married life before deciding whether to stay together or file for divorce.
Viewers get a glimpse of what married life entails as they watch the couples work to grow their love up to Decision Day. While some pairs succeed in this process, others face a difficult path to incompatibility. Season 16 brought Clint and Gina as one of the prospective pairs trying luck at marriage, who were eager to find the perfect partner to start a family with. Given their common desire and sparkling chemistry, admirers of the reality series want to know as much as possible about the two. Luckily, we are here to help you out!
Everything We Know About Gina Micheletti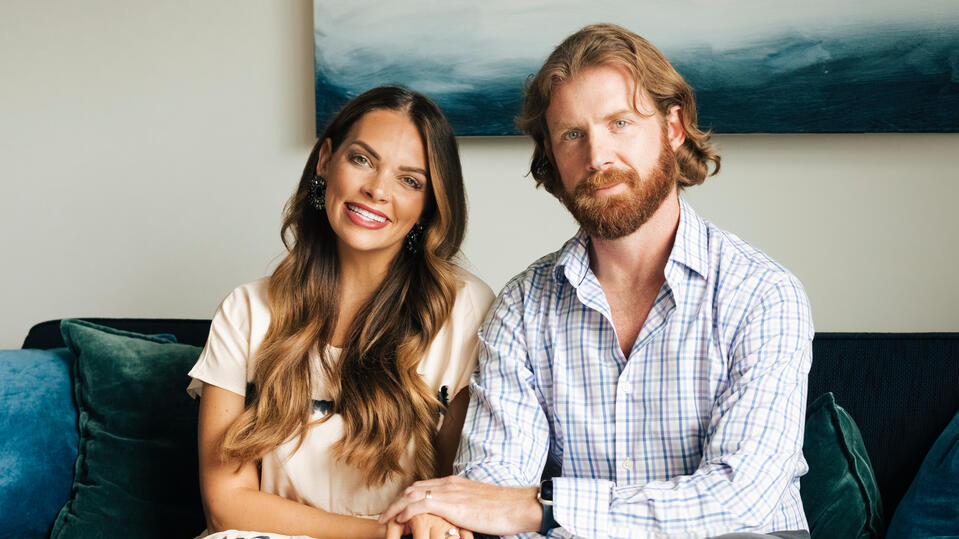 We know it's hard to find love after a devastating breakup that almost makes you want not to have faith in love. 36-year-old Gina Micheletti is a successful hairstylist from Music City who runs her salon, Slay Bae. She faced a terrible heartbreak four years back that made her take a step back from relationships and solely focus on herself, building herself up to be the best version. The successful, gorgeous reality TV star took control of her life and pressed the pause button on love.
After a lengthy process of healing and letting go of negative feelings, Gina returned to the game. The hairstylist feels that the time is right when she can finally give her heart another chance at love, and this time it would be for the long run. She chose the 'MAFS' and put her faith in the relationship experts to find the perfect man for her, with whom she could be vulnerable and share her success. The ideal man came in the shape of Clint Webb, whose zest for life impressed Gina.
Everything We Know About Clint Webb
Clint Webb is genuinely the type of idealized man every woman tells their girlfriends about. The 40-year-old from Nashville is an Account Executive at Salesforce and seemingly holds an aviation license. He is a family man who only wishes to settle down with a beautiful wife and have a sweet home with little children running around. Clint calls himself a "lifelong learner" who finds passion in learning new skills, exploring new places, or being engrossed in adventurous activities like sailing. Being an avid learner, he realized that finding a partner who shares his enthusiasm and is in for the long game is difficult.
Clint claimed that dating apps didn't work out for him. Hence, he trusted the relationship experts on the show who would find the perfect partner for him. Clint's learning abilities truly made him trust the experts whose advice he ardently followed. Clint is more than simply an adventurer; he is a man of multiple passions and stands up for what he believes is right. He was delighted seeing Gina walk down the aisle, and the two instantly had a connection.
Read More: MAFS' Mackinley and Domynique: Everything We Know