2017 was an interesting year for Malayalam cinema. That's not to say that there were a whole bunch of great films these past 12 months, but there were a couple of risk takers that went beyond their means to tell stories in new, fresh ways. As the year comes to a close, I think it's important that we look into the many features produced by one of the most influential states of the subcontinent, at least when it comes to the art of cinema. A lot of good things happened to the films of Kerala this year. Many actors played roles against type, a lot of newcomers made it big, a good number of songs caught on and made the charts, and prominent directors proved to be bold in their style and presentation.
In an industry that bases most successes off of leading super-star credits and big names in the lights, it was kinda nice to see a lot of indie filmmakers get on with their thing. The list presented here is a culmination of every type of Malayalam movie that ever came out in the year, big-budgeted and otherwise. I can't wait to get started. Here's the list of top Malayalam movies of 2017.
12. Tiyaan
In terms of scale and runtime, Tiyaan is the biggest Malayalam film of the year, and it is evidently ambitious. It wants to tell a massive tale that has social value and aesthetic merits going for it, but it ends up being a draggy, unfocused mess that just so happens to look really good. I had a lot of expectations prior to going in for this one, and I was pretty let down by each passing minute. Had the film worked exactly as per the director's vision, I feel it would've ranked a lot higher on here. There's no denying the beauty of the visual style here, and the cast is mostly pretty good. I feel the plot lacks cinematic charisma, but even then there are things that seem wrong relating to the final realization. I like a couple of songs, and appreciate the picture for the sheer eye candy it is.
11. Ramaleela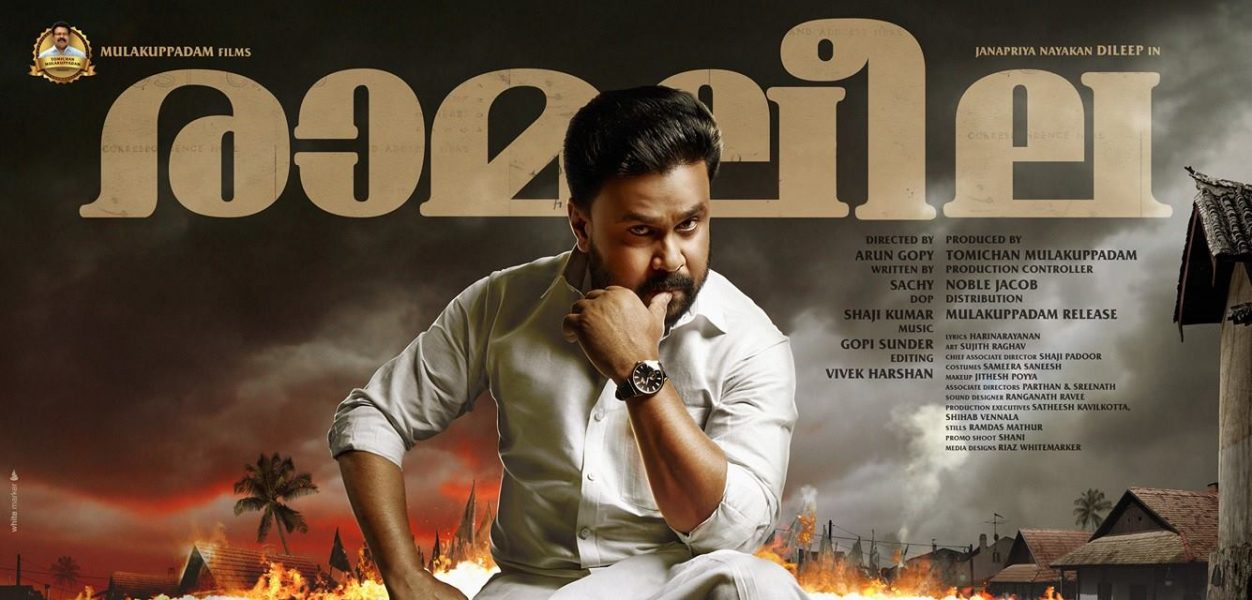 Ramaleela was one of the most awaited films of the year, owing its popularity to some real-life controversies going on within the state of Kerala prior to the film's release. Starring Dileep in a role that isn't exactly compelling, and employing a supporting cast that appears to not want to be there, the box office stunner brings attention to itself (in an artistic light) with its interesting (though completely obnoxious) plot that demands you to stay in your seat all the way up until the final reveal. Is it all worth it, though? That, I'm not too sure of, because the many twists and turns this film goes through are cheap and senseless, but it tricks its viewers into getting through all that with its ability to keep silent about some plot-points, which is kinda smart, coming off as quite the surprise, because most Dileep films are not.
10. Udhaharanam Sujatha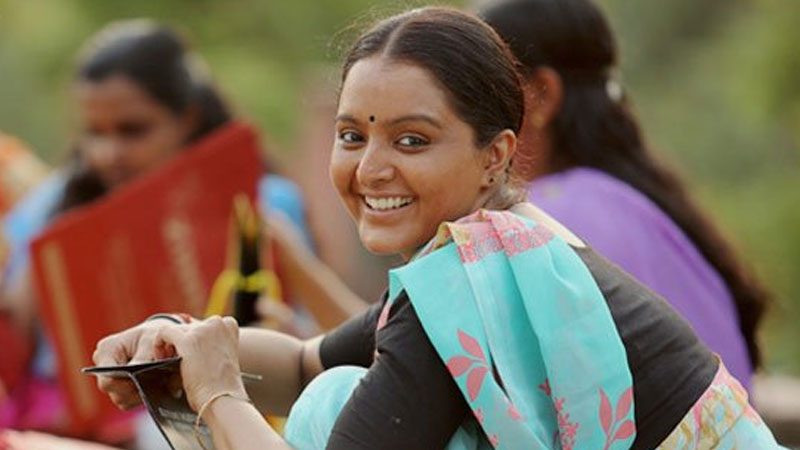 Manju Warrier is one of the more talented actresses working in Malayalam cinema today, and that could be the sole reason pushing me to include her biggest performance of the year on here. The film isn't half bad, telling the story of a single mother who happens to be fighting a lot of battles within herself finding some solace after she enrolls as a student in her daughter's school, thereby becoming the cause of much embarrassment for the little one. The chemistry between the mother and child is handled well here, and there's a lot of positives relating to the cinematography of the film. Though it has been competitively directed, it takes its own concepts way too seriously and wallows in its own half-realized morals, which ultimately affects its focus.
9. Godha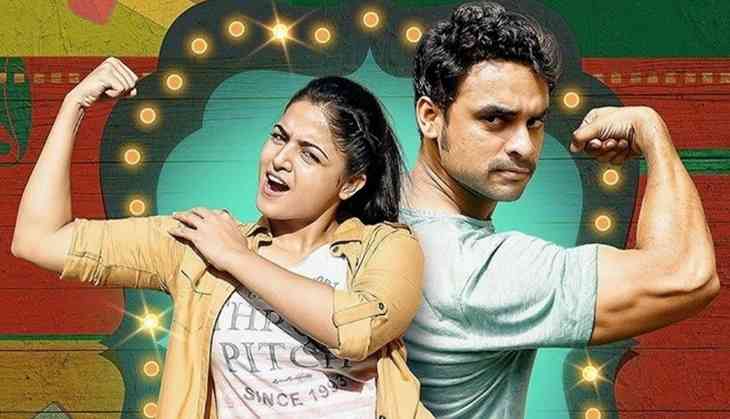 There's nothing groundbreaking or innovative about Godha, but it is quite a funny feature with a cast that knows exactly what they're doing. Another one of those commercial entertainers that were plentiful in the cinema this year, Wamiqa Gabbi, Tovino Thomas, and Renji Panicker make this film work by having some good on-screen chemistry with each other. Godha is not a film I'll remember for long, because frankly, there isn't much to remember, but it is a good example of what filmmakers can do when they're just having fun. There are many moments in here that make me cringe to no end, but all that aside, there's still a lot of enjoyment to be derived from this small little film that shouldn't have worked at all, but did a little bit.
8. Villain
There were two big Mohanlal films this year, and while I think the other has the better song, Villain is most definitely the more entertaining flick of the two. It features a great cast and the always interesting guiding-eye of director B. Unnikrishnan (bar Mr. Fraud), and tells a tale wrapped in mystery pretty well, resulting in a good time at the cinema. The story is sort of involving, the characters are kind of compelling, and the atmosphere is pretty invigorating. While the film flaws in its writing, churning out awkward dialogue after awkward dialogue, I still liked how it progressed for the most part. There were unnecessary moments in there, like songs that came out of nowhere and just plain stupid things that I couldn't help but laugh at. All that being said though, the film has tone. It has the always impressive Mohanlal giving an applaudable performance, and it actually has something to offer, grounding its placement on the list.
7. Basheerinte Premalekhanam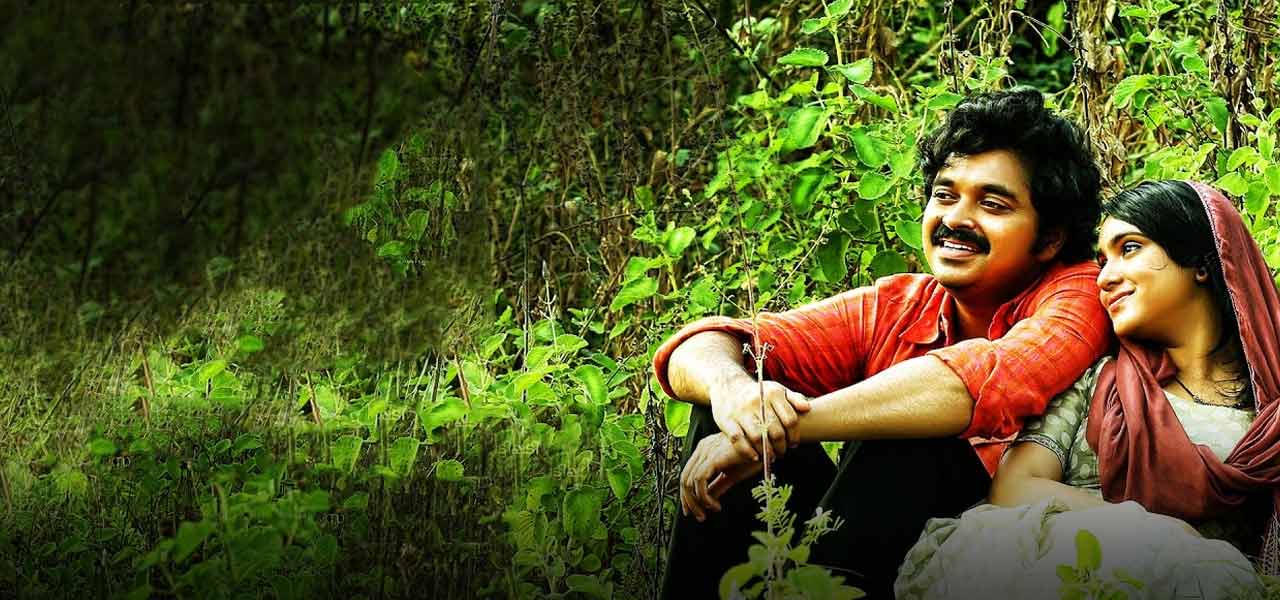 Basheerinte Premalekhanam reunites Malayalam cinema and its age-old affinity with nostalgia, telling the tale of a budding romance in the '80s, sprouting around the time a black and white TV from Dubai is sent to a family in a remote village, buying up the curiosity and attention of the village folk, and subsequently allowing the two lovebirds to spread their wings. The film looks very nice, with its cinematography and songs (and sure, make up) further pushing that essence of a time long gone, but a lot appears to be suffering here. The script just isn't that good, and the character writing is poorly handled, giving audiences little reason to care about the central infatuation. It's attempts at comedy fall flat as well, but it is quite heartfelt and innocent, making for a harmless watch.
Read More: Punjabi Movies 2017
6. Solo
Definitely the Malayalam film to garner the most colorful spectrum of opinions this year, I happen to be part of the appreciative half of Solo's viewers, while understanding where many of its faults lie. Bejoy Nambiar's anthology tale bases its four stories on the elements of earth, fire, wind, and water; with each starring Dulquer Salmaan as the protagonist, taking on different roles that accustom his character to the world of each particular story. While some of the storytelling strategies and editing choices are maddeningly irritating, there's something about the ballsy nature of the film that I both respect and admire. It surely is the most different piece of filmmaking to come out of the industry this year, and I guess because of the intent leading to such a labelling, it is also the most distinctive. A must-watch.
5. Varnyathil Aashanka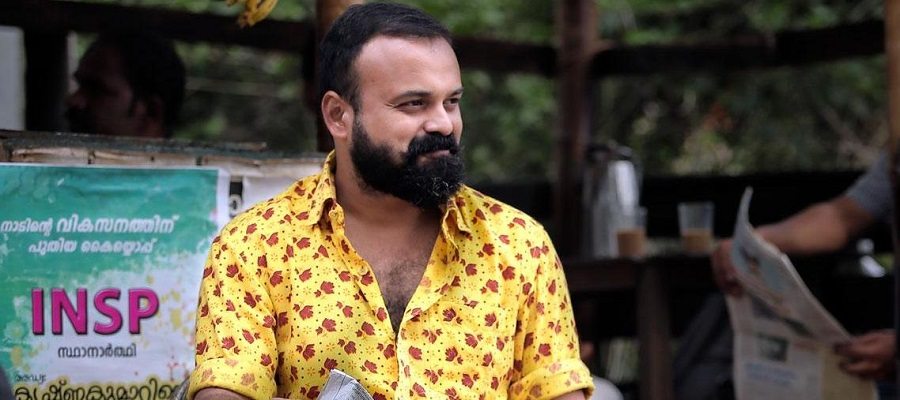 Varnyathil Aashanka is a fairly entertaining heist film, with undertones of satire, carrying with it a plot involving 5 men, four of whom happen to be well endowed thieves while the last one remaining is a lazy, good-for-nothing excuse of a human being. Their getting-alongs and working-togethers provide fuel to most of the runtime of this feature, and with the director's artsy (and fresh) filmmaking style, he proves himself to be someone to look out for. The cast is mostly average but Suraj Venjaramood does his part really well. The picture fails at maintaining a balance of tone though, and initiates with a draggy couple of minutes. Still, it's great to see such a low budget film come out and captivate like this one does, and it has a lot of really good laughs, making for an enjoyable two hours.
4. Parava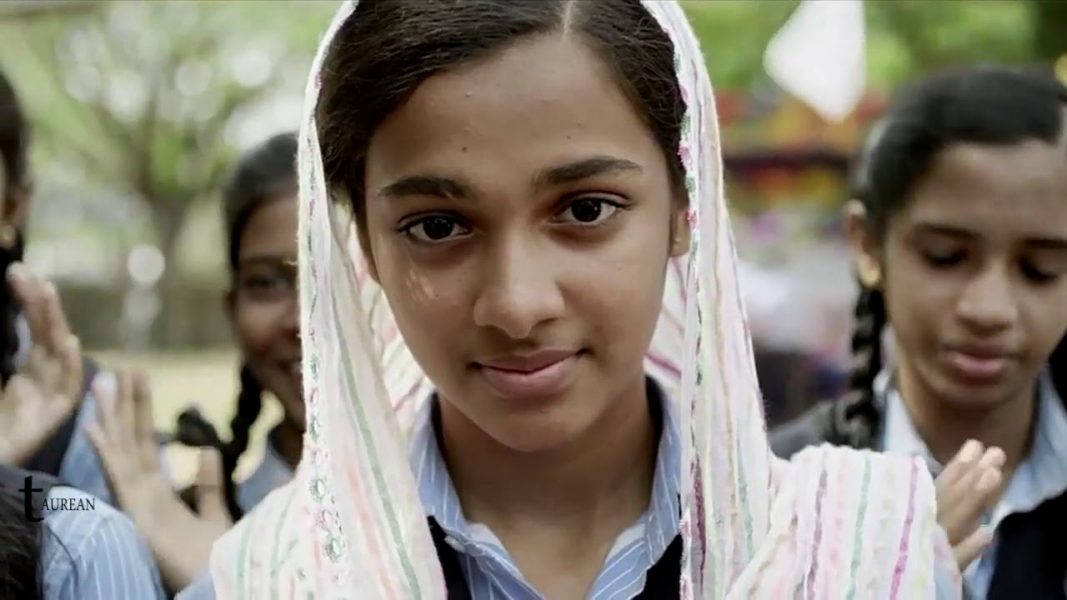 Parava's extensive marketing as a Dulquer Salmaan-starrer had many audience members initially disappointed as the actor only appeared in a cameo role. The main focus of the movie is upon two young boys who raise pigeons and train them for a sporting event in Kochi. Upon viewing the film for its story and inventive style, people began to slowly appreciate the picture for what it was – an independent comedy-drama about a popular sportive event in Kerala that involves flying pigeons to see which would stay up in the air the longest. By all means a feel-good entertainer, the package here comes complete with addictive songs, heartfelt moments, bits of comedy, and sub-themes involving romance and friendship. It does suffer from a couple of issues, relating to the pace, structure, and screenplay, but otherwise it is a solid piece, worthy of your attention.
3. Take Off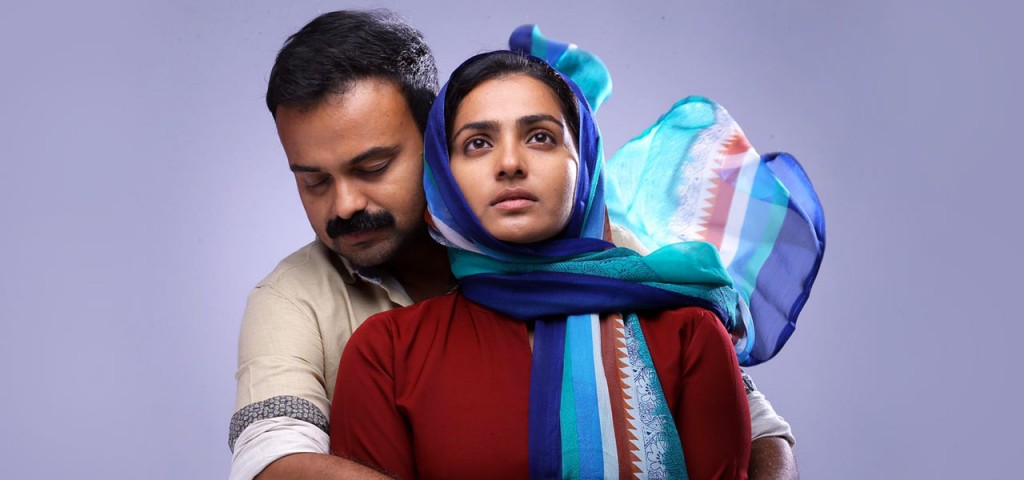 I've noticed a lack of faithful character dramas based on real life situations in Malayalam cinema. Take Off is the best we've gotten this year in that category. It tells a story that isn't too original (to the extent that we've seen pictures like this before, though it's based on an actual incident) about a terrorist attack, this time focusing on a hospital in Iraq, its patients, and nurses – particularly Sameera, a woman with a hefty personal life as it is. Parvathy manages her lead role very well, and the film knows how to convey dramatic as well as intense emotions to its audience, making for a worthwhile experience by the end. Kunchako Boban and Fahad Faasil are also pretty good in here. The biggest plus point I can see in a film like this is how well it is able to convey to us the internal battles of the characters we see on screen. It isn't perfect, but it tells a good story, and that alone is appreciable.
2. Angamaly Diaries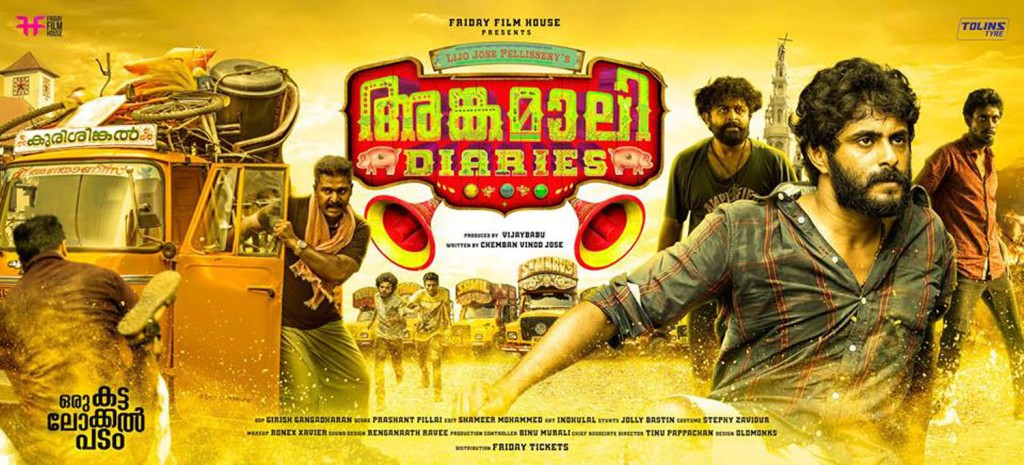 If you're looking for a great story, Angamaly Diaries is not the film I'd recommend for your viewing. It's pretty thin in plot, but it makes up for that with the uniqueness of its presentation. Firstly, backstage decisions like the casting of 86 fresh faces in prominent roles, based on their backgrounds and thereby allowing them to fully embody their characters worked to the benefit of both the film and the industry. Basing itself around on petty gang wars in this richly anti-comedic style, I find the direction here to be very well focused, albeit raw (something that was understandably necessary to aid the themes of this endeavor). The tiny locale of Angamaly is portrayed exceptionally, covering its many streets, people, foodstuff, and inhabitant culture. This feels very much like and indie piece, brash and rebellious in style, all the while being funny, interesting, and mildly flawed throughout its runtime.
1. Thondimuthalum Driksakshiyum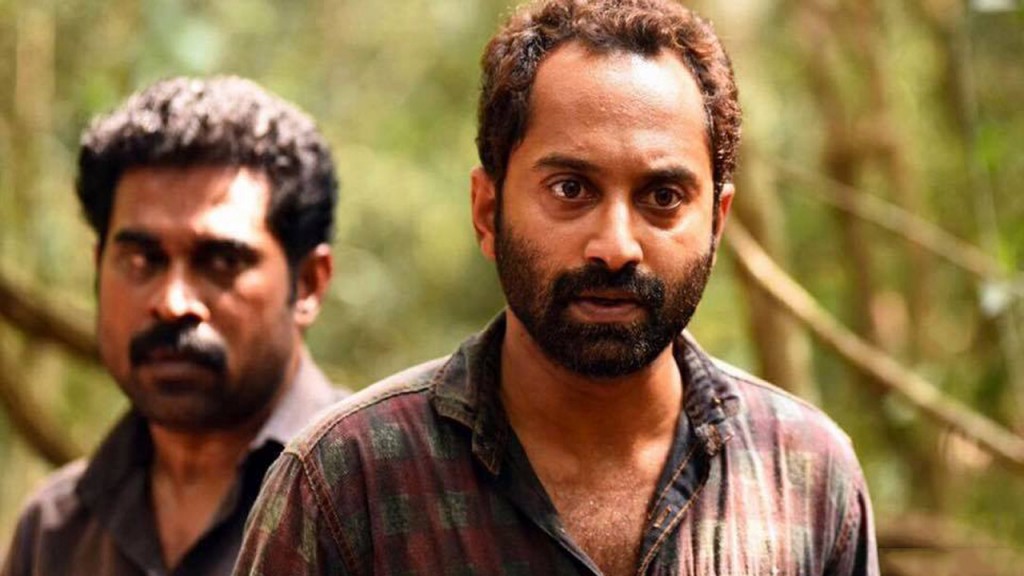 Fresh off of Maheshinte Prathikaram (2016), a film that earned national critical acclaim (that I personally wasn't a big fan of), both director Dileesh Pothen and Fahad Faasil collaborated yet again to create a picture this year that I think is the best work I've seen from both of them as of yet, and is an experience I'll remember for a long time to come. This film captures reality as well as it does the authenticity of human perils, the turmoil of emotions, and the essence of uncertainty. Led by a stellar cast consisting of Faasil, Suraj Venjaramood, Nimisha Sajayan, and Alancier, Thondimuthalum Driksakshiyum tells a tense tale that takes place within an off-road police station (one presented more honestly than last year's Action Hero Biju) that follows a robbery with loose eye-witnesses amidst a troubled romance. Filmed aside the best Indian screenplay I've come across all year, Thondimuthalum Driksakshiyum is a masterwork that is not to be missed.
Read More: Tamil Movies 2017