Reeling everyone into the spirit of Halloween, Chris Soria and Marc Evans help people rediscover the spirit of fall in Season 15, episode 5 of 'Shark Tank.' The creative minds behind the innovation showcase their zeal for pumpkin carving through their unique services. Involved in a series of high-stakes negotiations with the "Sharks," the brand made its deliverables stand out explicitly. Given the services of the quaint venture, fans have been curious to know the latest updates on Maniac Pumpkin Carvers. So, if you're also wondering more about the New York-based company, look no further because we've got all the answers right here!
Maniac Pumpkin Carvers: Who Are They and What Do They Do?
Riveted by everything Halloween arts had to offer, Chris Soria and Marc Evans gravitated towards the craft when they were in high school. Gratefully, this fondness wasn't lost and persisted when they arrived at the Parsons School of Design. Here, the duo played between innovation and experimentation to produce a service that would satisfy holiday enthusiasts who love pumpkin carvings. Slowly, they blended their ideas and creativity into a business model. Maniac Pumpkin Carvers was kickstarted around 2020. Initially, the company offered a streak of services for clients who wanted to advertise or create pumpkins for special use.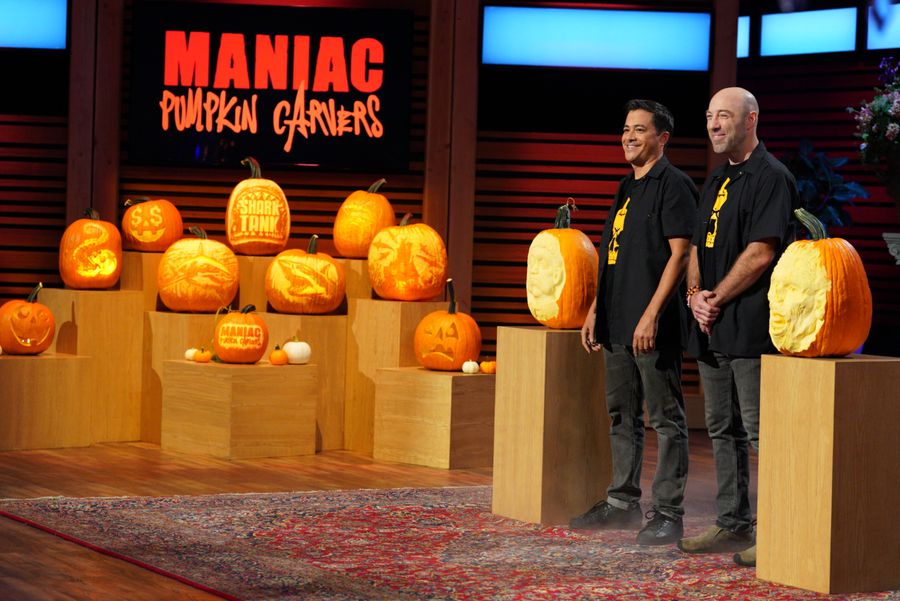 Slowly, the business took off and diversified its services to include customizations, logos, portraits, and pictures on the holiday-vegetable. As their business grew, they included other services as well, such as live carving events and classes in pumpkin carving. Given the ever-evolving fascination with the festive season, the company quickly grew to achieve the desired results. Originally, the duo began their modest operations in a basement apartment in Brooklyn.
Slowly, their work was recognized, and they won requests from clients like the New York Yankees, the Food Network, and other big names in the media, such as Martha Stewart. It wasn't long before their humble beginnings allowed them to expand to Nyack in 2020. Finally, their business relocated to Yonkers, New York in 2021. Given the eclectic blend of art and festivities, Maniac Pumpkin Carvers go a step further than traditional carving. Moreover, the number of possibilities the company offers in terms of customization also became a central selling point.
Maniac Pumpkin Carvers: Where Are They Now?
Coalescing art and a classic activity, Maniac Pumpkin Carvers continues to grow under the leadership of Chris Soria and Marc Evans. In addition to appearing on 'Shark Tank,' the duo has continued to deliver exquisite results using intricate detailing and captivating visuals. The business continues to source its pumpkins locally and create the final product within 24 hours. The company has an ongoing partnership with GrowNYC Greenmarket, Sycamore Farms, Van Houten Farms, and Secor Farms to support local agriculture and get real pumpkins for their clients. They continue to deliver products that aren't just a labor of love but also represent a meaningful statement for the consumers.
Most recently, the brand carved a giant pumpkin at Luna Park in Coney Island that stands at almost nine feet tall. They have also conducted a significant event at Stony Brook University in the spirit of Halloween. Their love for the craft has also led them to Washington, DC, and Virginia for the Fall Festival. Besides recreating portraits, logos, and advertisements, the brand also creates digital assets for pumpkin carvings. Customers can access their artwork for brands and networks across the globe. Additionally, consumers can avail of their services for decorations, time-lapse videos of carving, trade shows, live events, board meetings, corporate gifts, contests, and props.
Over time, Maniac Pumpkin Carvers have created a stir in the media. Their unique venture has been displayed at The Museum of Modern Art, the Whitney Museum, and even the Yankee Stadium. The duo has even made their television debut and appeared in a streak of talk shows; some of them include, 'Good Morning America,' 'Rachael Ray Show,' and Martha Stewart's show. Besides this, their services have even been noted in renowned publications worldwide. Recently, the brand won Food Network's 'Halloween Wars' and has since continued to appeal to viewers and audiences for their eclectic talent.
The company's founder, Marc Evan, has recently adjudicated Food Network's 'Outrageous Pumpkins.' The brand recently paired with BMW to carve a pumpkin for an electric campaign for the i3 Hybrid. Not just this, they even caricatured the portrait of characters on pumpkins when 'The Walking Dead' completed 100 episodes. While the fall season brings the highest number of orders for the founders, their products and services are available starting Labor Day.
Read More: Buena Papa Fry Bar on Shark Tank: Here's the Latest Update on Them