When 40-year-old Julie Carol Griffin Jensen tragically lost her life inside her home on December 3, 1998, no one could have ever imagined her husband would be responsible for it, but he was. After all, as carefully chronicled in ABC's '20/20: Death Foretold,' Mark Jensen slew the mother of his two children by poisoning her with ethylene glycol (antifreeze) and a bunch of sleeping pills. So now, if you just wish to learn more about him — with a focus on the couple's relationship, his alleged motives, as well as his known current standing — we've got the essential details for you.
Who is Mark Jensen?
It was back in 1981 that Mark first came across Julie while she was working at a Sears department store in Oshkosh, Wisconsin, only for them to soon establish a cozy, romantic connection. The truth is they were both college students at the time, yet while the former was able to graduate with full credits, the latter dropped out upon realizing her chosen nursing field wasn't the right fit. Therefore, once this duo tied the knot in 1984 and relocated to settle down in the Carol Beach neighborhood of Pleasant Prairie, he went on to work in the finance industry to support the family.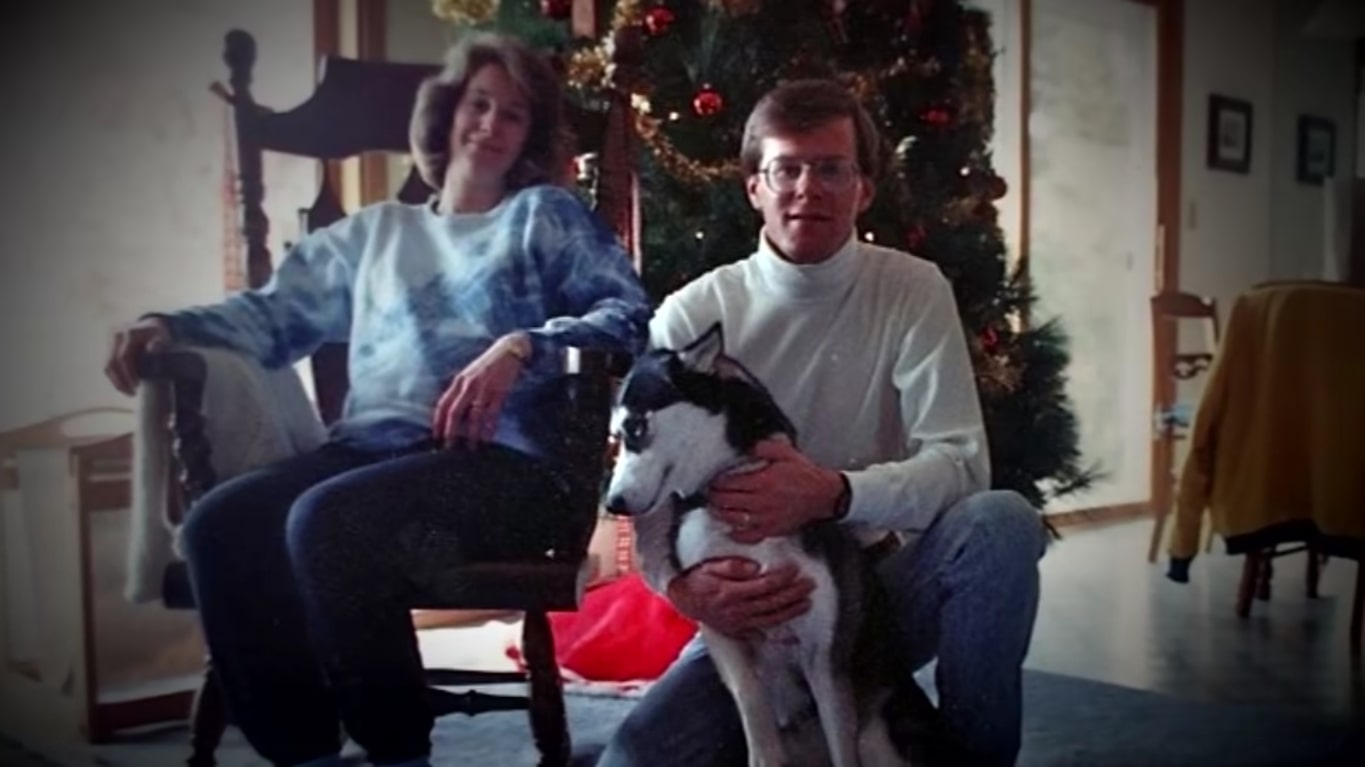 However, by the time 1998 rolled around, Mark's union with his wife had deteriorated to merely "polite, superficial" when they were out in public and kind of hostile behind closed doors. That's because she'd had an affair years prior — one he could never truly forgive — per the letter she'd penned voicing the concerns she had over her life just shortly before her baffling murder. Julie had actually handed this letter alongside a picture of her husband's poison shopping list in a sealed envelope to a neighbor with instructions to forward it to the police if anything happened to her.
They thus did so following December 3, 1998, even though the initial hypothesis by authorities was that the mother of two died by suicide due to her marital as well as mental health issues. But Julie herself contradicted this belief by having penned, "I pray I'm wrong and nothing happens, but I am suspicious of Mark's suspicious behaviors… If anything happens to me, he would be my first suspect… I would never take my life because of my kids — they are everything to me! [They are] my life's greatest love, accomplishment, and wish." In other words, her death was a homicide.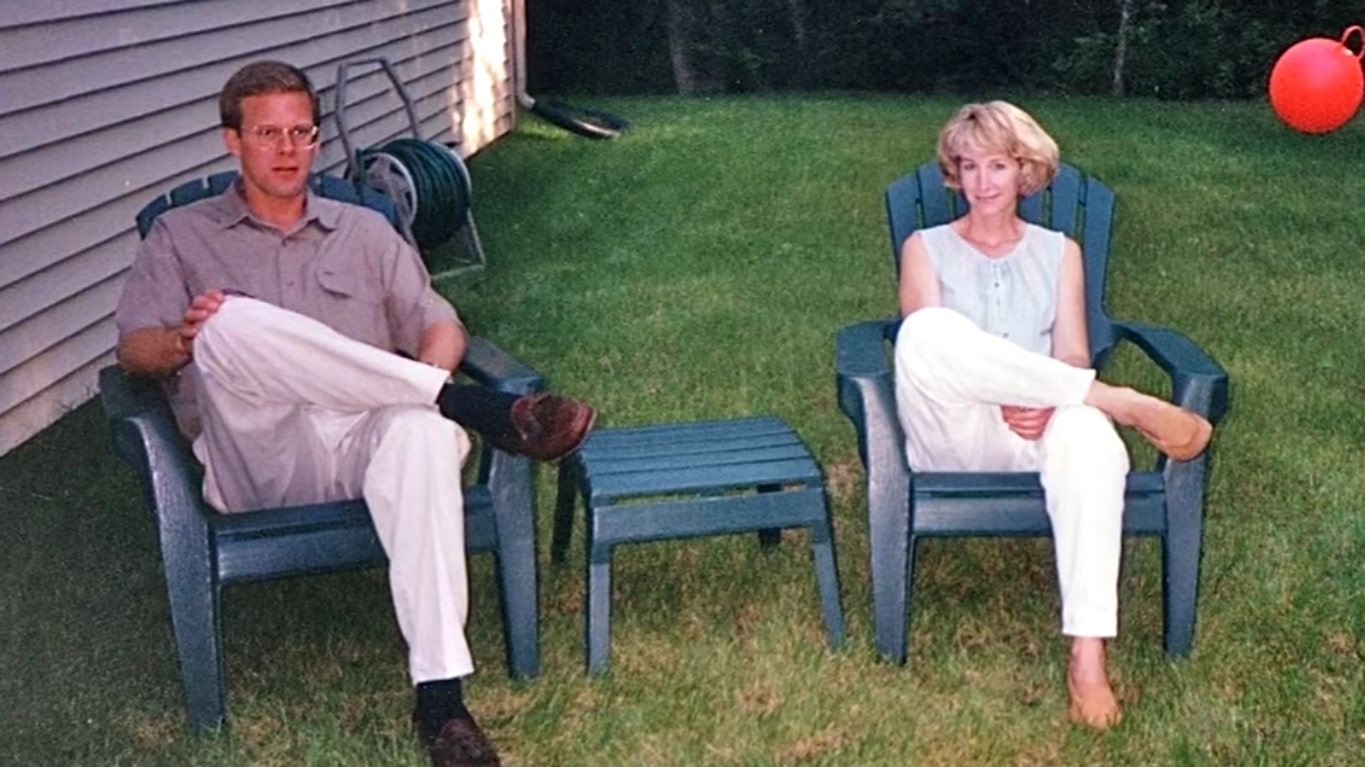 That's when investigators began digging deep into every aspect of Mark's personal and professional experiences, yielding the fact he himself was involved in a seemingly long-term affair. There were professions of love through e-mails, and he had even gone as far as to indicate he was ready to start anew with her by his side — this woman was his married co-worker Kelly LaBonte. Hence, in March 2002, once toxicology reports finally confirmed traces of poisons in Julie's system at the time of her demise, her husband of 14 years was arrested on the count of first-degree murder.
Where is Mark Jensen Today?
Although Mark was apprehended on a $500,000 bond in 2002, he actually didn't face the charge against him in court until early 2008, owing to several preliminary/evidentiary motions and appeals. Yet during his trial, while prosecutors alleged he had poisoned his wife before suffocating her to death with a pillow so as to be beside his mistress, the defense argued his complete innocence. In fact, the latter claimed Julie was delusional and depressed to such an extent that she knowingly framed her husband before taking her own life — a narrative he has always maintained.
It's imperative to note Mark himself did not testify during the proceedings, but jailhouse informant Aaron Dillard did reveal he'd spoken to him while they were housed together in a Wisconsin jail. According to the latter, the accused had told him he'd fed Julie juice mixed with antifreeze, only for it to not work fast enough and thus forcing him to suffocate her till the point of no return. He did concede Mark had initially told him a different story, leading to a deep conversation that resulted in his confession, in which "[the suspect] didn't show any sorrow about his wife been [sic] dead. He didn't. About her passing away. About any of it."
Therefore, after nearly six weeks of testimonies and over 30 hours of jury deliberation, Mark was convicted of first-degree intentional homicide and sentenced to a life term in February 2008. He did subsequently begin appealing his case to different courts, just for a federal judge to overturn his conviction and order his release from prison within 90 days on technical grounds on December 19, 2013. The United States Court of Appeals for the Seventh Circuit actually upheld this district court's decision despite the State of Wisconsin's opposition on September 8, 2015.
Consequently, Mark had to be re-indicted on a $1.2 million bail, leading to his retrial in January 2023 and reconviction on February 1, 2023 — the jury verdict on him having slain his wife Julie was the same as before. So the 63-year-old is scheduled to be sentenced by a Kenosha County Circuit Court judge on April 14, where he again faces a life term in prison without the possibility of parole. Until then, he seemingly remains detained behind bars.
Read More: Kelly LaBonte: Where is Mark Jensen's Ex-Mistress Now?