Hulu's 'Demons and Saviors' features an interview with Martin Tankleff, who was investigated and wrongfully accused of murdering his mother in 1988. Sources claim Martin was preparing to go to school on the first day of his senior year when he found his father gravely injured and his mother stabbed to death. As per Martin's account, the subsequent investigation coerced him to confess to the crimes without a signed confession, which he promptly recanted. Ultimately, he was sentenced to 50 years to life in prison, only for it to be overturned a few decades later. Well, with readers now eager to learn more about the incident, let's find out where Martin Tankleff is at present, shall we?
Who Is Martin Tankleff?
A native of Long Island, New York, Martin Tankleff lived with his parents at the time of the tragedy. Those who knew him described Martin as a lively and kindhearted teenager who shared an excellent bond with his family. His teachers stated he was a brilliant student who had great aspirations for the future. Moreover, like most boys his age, Martin loved spending time with his friends and led a pretty active lifestyle. He was even looking forward to a very productive senior year at school, but a sudden tragedy changed his life forever.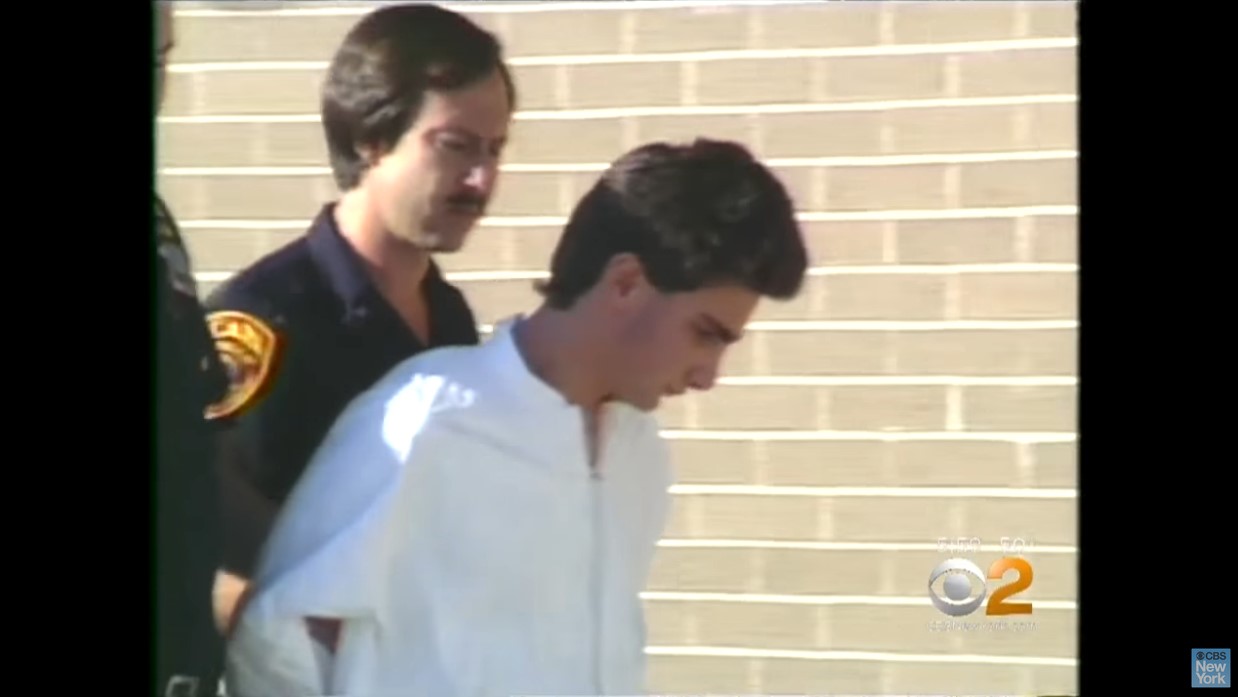 September 7, 1988, was Martin's first day of senior year, and he woke up all excited to begin a new chapter of his life. However, the excitement soon turned to anxiety when he called his parents and got no response. Upon investigating further, Martin found his father and mother lying unconscious in a pool of their own blood. At first glance, it was apparent that someone had attacked them brutally, and the teenager wasted no time calling 911. It was too late by then, as even though Martin's father was transported to a local hospital in a comatose state, his mother was declared dead on the scene.
Later, an autopsy mentioned that the Tankleffs were stabbed before the murderer bludgeoned them to death with a heavy object. Since the police found no sign of forced entry and nothing seemed stolen from the house, they considered Martin the primary suspect and took him down to the station without any explanation. When questioned, Martin mentioned that his father co-owned a bagel store and his business partner owed him around $500,000. Martin also asserted that the partner had previously threatened his parents and was in their house the night before the murder.
While this gave the partner both motive and opportunity, reports mentioned that shortly after the murder, the partner faked his own death and moved to California in order to escape persecution. However, the authorities likely didn't chase that lead and honed in on Martin. As per reports, one of the detectives falsely informed him that his father had awoken from the comatose state and identified him as the killer. Shortly after, Marty claimed that the detectives got an "unsigned" confession, and even though the teen immediately recanted the same, he alleged he was arrested and charged with a count each of murder and attempted murder.
Subsequently, the attempted murder charge was upgraded to a murder charge when Martin's father passed away while still under medical care. When presented in court, Martin pleaded not guilty, and the defense argued that there was no physical evidence linking him to the crime. Still, he was convicted of both murderers and sentenced to two consecutive life sentences with a minimum of 25 years in 1990. In the years that followed, Martin tried his best to appeal his conviction while a team of lawyers and private investigators poured through the case.
Eventually, they discovered that the business partner's son's enforcer had confessed to the double murder, and he even had an accomplice who acted as the getaway driver. While such evidence was enough to free Martin, the then-Suffolk County District Attorney found to uphold the original conviction. However, the Supreme Court of the State of New York eventually vacated Martin's conviction in 2007, and all charges against him were dismissed in July 2008.
Where Is Martin Tankleff Now?
After his release from prison, Martin went back to school and earned a Bachelor's Degree in Sociology from Hofstra University in 2009. Later, in 2014, he even received his Juris Doctor in Criminal Law from Touro University Jacob D. Fuchsberg Law Center and was determined to fight for wrongfully convicted people as a lawyer. Over the years, Martin has been associated with various innocence projects, and he even practiced law at the New York-based law firm Metcalf & Metcalf, PC for over 2 years.
However, at present, the Garden City, New York, resident works as an Adjunct Professor at Touro College Jacob D. Fuchsberg Law Center and Georgetown University Law Center. In fact, students from his Georgetown Program, 'Making an Exoneree,' picked up Christina Boyer's case and are currently fighting on her behalf. On top of it, Martin is also a Board Member of The Frederick Douglass Project for Justice and a Special Counsel at Barket Epstein Kearon Aldea & LoTurco, and we wish him the best for the years ahead.