If you are looking forward to watching some amazingly thought-out dance routines, then Netflix's 'Dance 100' is just what you need. The street dance competition pits various choreographers against each other in a fashion that allows viewers to enjoy various mesmerizing performances. Much of this can be credited to the show's participants, who try their level best to give the audience what they need. Consider Max Pham Nguyen, for example, who made it to the semi-finals of the reality show's first season and earned many fans thanks to his talent. If you are curious about where the artist is these days, we have all the answers you need!
Max Pham's Dance 100 Journey
Max was among the right participants of 'Dance 100' season 1 who hoped to become a star choreographer by winning the show and taking home $100,000. He had to perform alongside seven dancers for the first round and not get voted out. Thanks to his determination and skills, the artist was more than up for the task and remained safe from the second round's double elimination. For the third level, Max had to make a routine for 20 dancers and impress the Dance 100 crew, a mission he successfully accomplished and became a semi-finalist.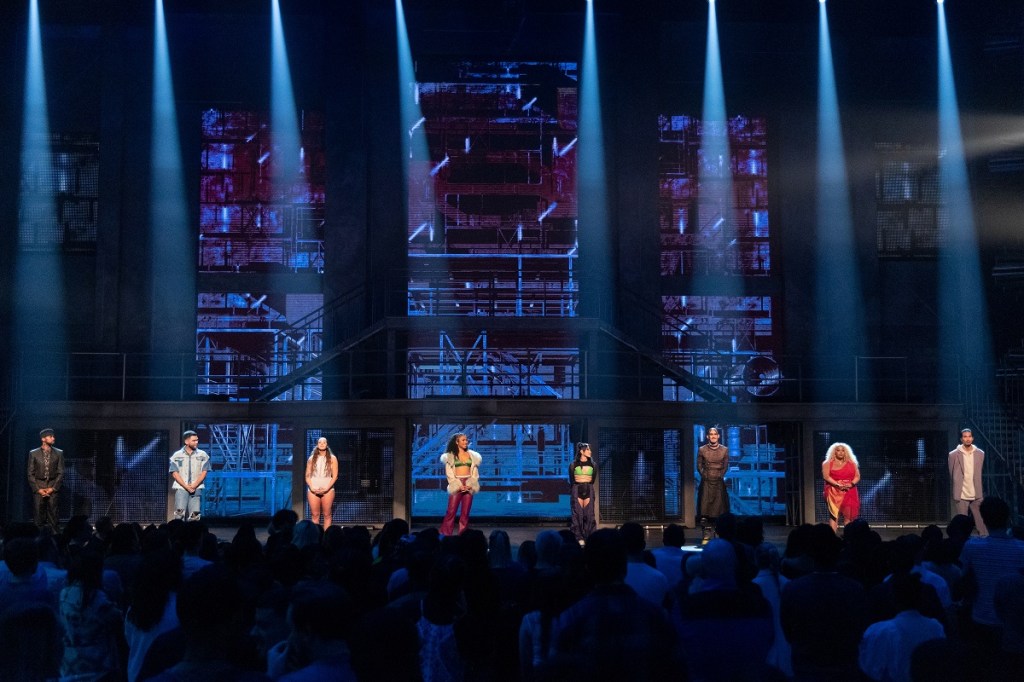 Like every participant in the show's semi-finals, Max had to choreograph two different dances for 25 dancers each. For the first routine, he had to pay homage to the beloved decade of the 1980s, a task he happily took up. The result was an energetic dance performance with the audience clapping for more. However, when host Ally Love asked viewing members of the Dance 100 crew what they thought, many felt that Max was playing it too safe and giving a performance that one might hope for in the semi-finals.
For the second routine of the semi-finals, each contestant was asked to tell a story they had been assigned. To tell the tale of a spy on the run, Max attempted to create a compelling narrative and even showcased a showdown between himself and the person chasing him. Nevertheless, many of the judging dancers could not help but wonder if the dancers could have been used more efficiently and if the story could have been a little clearer. In the end, Max could not make it past the semi-finals, but his talents certainly were appreciated by fans of the show.
Where is Max Pham Now?
As of writing, Max Pham lives in Los Angeles, California. Born in Texas and raised in Boise, Idaho, the young dancer has been professionally active as a Dancer for many years and has recently started to switch to the role of a choreographer. Presently, he is an Artist in Residence for the University of Southern California's Glorya Kaufman School of Dance and is also affiliated with Bloc Talent's Los Angeles branch.
Given his years as a professional dancer, Max is no stranger to celebrities and has worked alongside icons like Ariana Grande and Justin Timberlake. His other projects have seen him parenting with artists like Milli, Meg Donnelly, and Elyanna. The dancer has graced the stage of events like the Super Bowl, Billboard Music Awards, and the Grammys. Interestingly, Max also captured the news headlines in October 2021 after the news of his split from beloved musician Jessie J became public.
Having been together for seven months, Max and Jessie apparently decided they were better off as friends. "Max and I have been just friends for a while now. Nothing dramatic happened. So please don't overreact," the latter shared via Instagram. "He is an amazing man. We both have so much respect and love for each other. It just wasn't right romantically. So we decided just friends it is." It does not seem Max is dating anyone presently and was recently seen in Vietnam. Given how often the dancer travels overseas to further his skills, we hope he continues building on his impressive accomplishments.
Read More: Where is Dance 100 Semi-Finalist Celine Edmondson Now?