Exhilarating duels with titillating outcomes, 'WWE' features fights and iconic rivalries between acclaimed wrestlers. World Wrestling Entertainment or WWE encompasses revenge, showdowns, and planned fights between experienced fighters who stop at nothing to overcome their opponent. The reality show has continued to appeal to generations for its electrifying face-offs and unforgettable fights.
The determination to win titles is further fueled by theatrics and unpredictability. Over the years, the show has seen countless wrestlers frequenting its platform. Melina Perez is one of the fighters who remained a fan favorite for years. So, if you're also wondering where she is these days, then look no further because we've got all the answers right here!
Why Did Melina Perez Leave WWE?
With quick manoeuvers and a skilled offense, Melina Perez solidified her stature in WWE. Not only did she earn the love of fans, but she also managed to secure significant titles. In her seven-year career, the wrestler earned recognition far and wide. Besides garnering audience support, she also earned several distinctions. Melina's unparalleled skill made her the first woman in WWE history to become a multiple-time champion with both the Women's and Divas titles. With an arsenal of tactics up her sleeve, she managed to overcome her opponents with skill and tact. The California native signed with WWE in March 2004 and first displayed her prowess as a manager.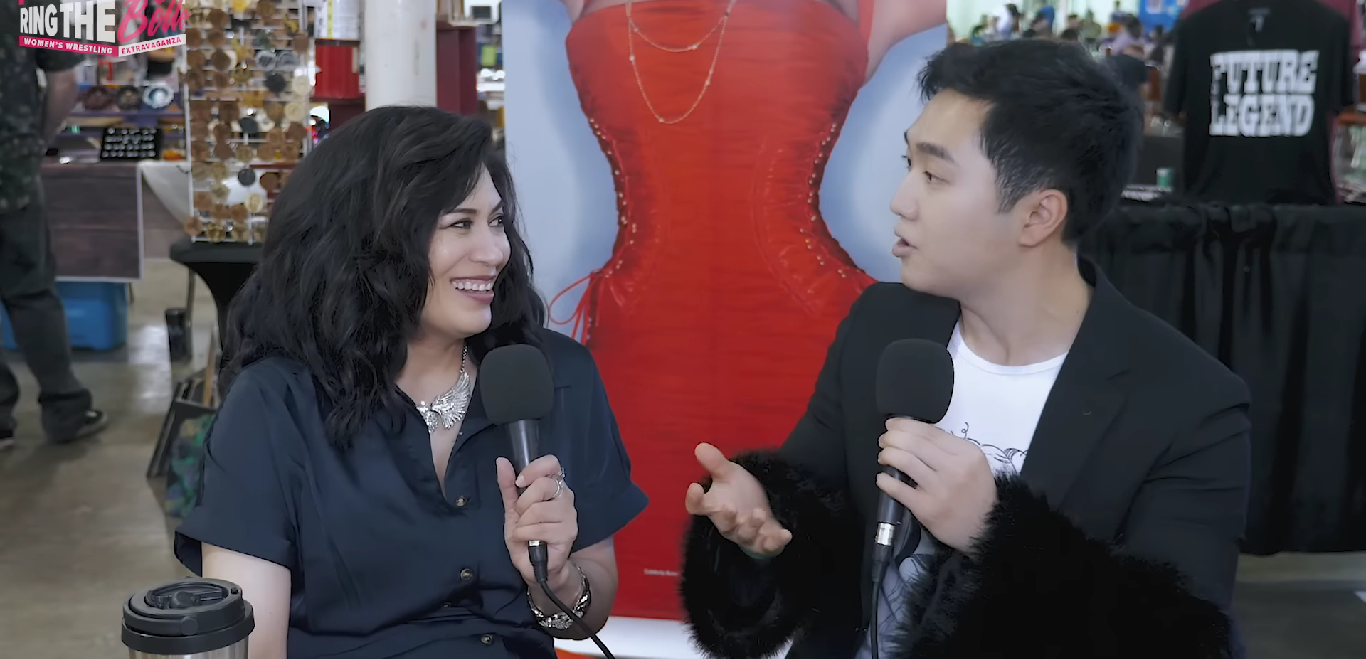 The trailblazer later debuted on SmackDown as the manager of MNM. With victory and determination in her mind, it wasn't long before she managed to overcome several opponents in the arena. However, after almost eight years with the network, the professional wrestler decided to traverse other routes. She never revealed her cause for release from WWE until an interview with 'Ring The Belle.' While her departure from the show had been sudden, Melina speculated that she had seen it coming. The wrestler believed that there was a certain way that the production team behaved, which led her to believe that her time with the network was done.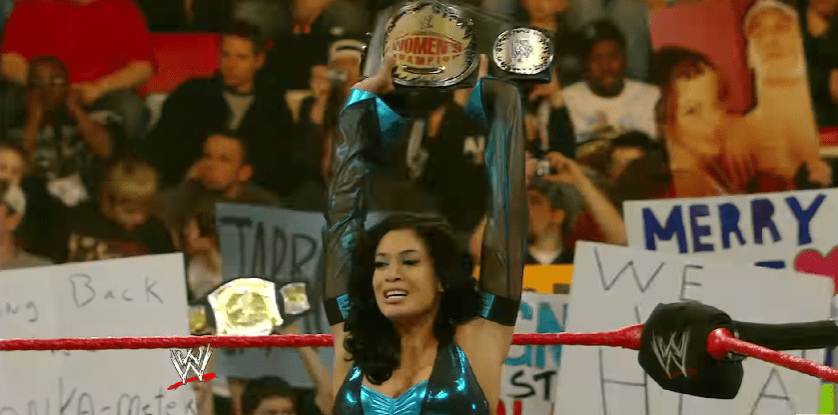 Melina's speculations were later laid to rest by everyone around her. Nevertheless, she was later released from WWE on the pretext that the creative team didn't have a continuing storyline for her. Melina further stated that the creative team hoped to further the performance of other female wrestlers. With this information in mind, Melina quickly accepted that, like several wrestlers before her, she had to depart at a certain time, too. Even so, the former model clarified that her departure from WWE wasn't sad as she knew that plenty of wrestlers leave the network and are later brought back when the time is right.
Where is Melina Perez Now?
With the opportunity to grow as an individual and expand the horizons of her abilities, Melina Perez embarked on new adventures. The former Miss Hawaiian Tropic continued her association with wrestling and went on to compete in the independent circuit. Soon after, she appeared on 'Family Wrestling Entertainment,' and later participated in World Wrestling Council's Anniversario weekend. However, in 2012, Melina decided to take a step back from the sport and devote time to her personal life.
Melina returned to the arena after a three-year hiatus in 2015. She made her in-ring return in October 2016 after she competed against Alex Windsor and Kay Lee Ray at the SWE Speed King 2016. Consequently, she worked her way through competitions and challenged Renee Michelle to capture the MCW Women's Championship title in 2016. The former pageant queen vacated her title a year later due to injury. Besides this, she has also appeared in 'NWA Power' and 'Impact!,' where she went on to compete in different fights.
While fans have missed her prowess as a full-time wrestler, her sporadic appearances in the ring have showcased that the avant-garde remains a prominent name in the field. Melina also serves as the Director of Wrestling Operations at Los Angeles' Ultimate Women of Wrestling group. While the media personality likes to remain quiet about her personal relationships, she still shares snippets from her day-to-day life. When she's not working, Melina likes to unwind and spend time with her friends, family, and dogs. Naturally, we await all the personal and professional milestones Melina Perez will achieve in the future.
Read More: Eve Torres: What Happened to the WWE Star? Where is She Now?