With A&E's 'Accused: Guilty or Innocent?' giving us an intimate account of what precisely transpires following one's formal arrest through their own eyes, we get a true insight into the justice system. Thus, of course, its season 4 Episode 2, 'Murder Mastermind or Innocent Witness,' delving deep into the story of Michelle Ashley, also known as Michelle Jackson, is absolutely no different. So now, if you wish to learn more about her — with specifications of her alleged offenses, her legal standing, as well as her current whereabouts — we've got all the necessary details for you.
Who is Michelle Ashley?
It was reportedly back in the evening of June 18/19, 1997, when Michelle accompanied a male to The Tides Motel in Fort Myers, Florida, unaware that it would soon turn her world upside down. After all, the 27-year-old Marine Corps veteran turned aspiring police officer Keith Jones was found shot to death at around 8 am by the owner once he failed to answer his requested wake-up call. He had actually taken a single bullet to the head, and there was evidence in terms of cigarette butts, make-up, a pair of sandals, as well as used condoms, but there were no signs of Michelle.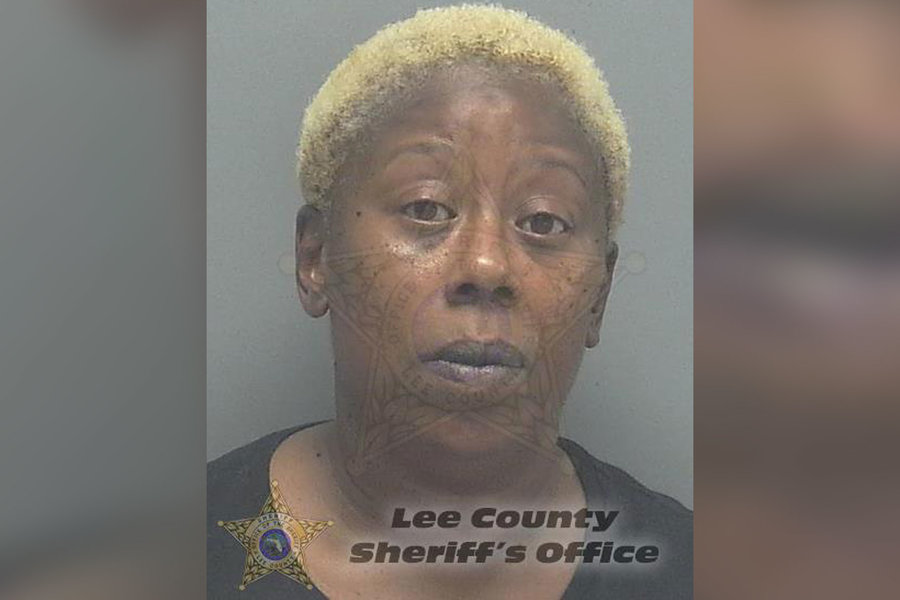 The truth is it took a short while for officials to identify both Keith and his companion for the night since no wallet, cash, or identification cards were recovered from the horrific crime scene. Though once they had his name, they were able to retrace his steps to the local gentleman's club Lookers, where Michelle worked as a dancer under the stage name Cappuccino at the time. According to reports, the duo had spent a vast majority of the fateful evening in the club together before retiring to the motel, only for her to briefly leave, walk to her workplace, and later return.
Michelle actually told detectives she was just talking to Keith in their room upon coming back when four armed men suddenly burst inside and robbed him of everything while holding her down. She insisted her face was brutally pressed against the dirty floor while all the men struggled, following which she heard the fatal gunshot go off and felt the former government official stop fighting. These statements from her were willing, yet investigators weren't satisfied because Keith was found lying on the bed mostly undressed, suggesting more than talking may have been going on.
Moreover, the four men Michelle had identified could not be apprehended back then as not only had they fled town, but there was also little to no viable concrete evidence against any of them. Even the forensic analysis done on the DNA recovered from underneath the motel room's bed, as well as from Keith's fingernail clippings, came back inconclusive, resulting in the case going cold. It thus wasn't until a former colleague/friend of Michelle's came forward in the late 2010s to claim she had carefully orchestrated the entire robbery-murder that a breakthrough finally came around.
Where is Michelle Ashley Now?
With the aforecited allegation (from a convict in jail) and the fact her DNA was mixed with Keith's on at least one of the recovered condoms, 42-year-old Michelle was arrested on October 22, 2019. She was then formally indicted of premeditated first-degree murder, especially as the ex-friend had asserted she and the four men would often work together to rob wealthy clients at gunpoint in the parking lot. However, the former dancer vehemently maintained her innocence at every step of the way, starting with pleading not guilty to the harsh count against her later the same month.
Michelle thus stood trial in the fall of 2022, where the primary accusation against her was that her actions led to Keith's brutal homicide — it was implied she'd left the room to call the four men. On the flip side, the defense argued if they were all in cahoots, why would the men attack her as well? Plus, Michelle and Keith were good, long-term friends, so what motive did she have to harm him? In the end, following four days of testimonies as well as close to two hours of deliberations, the 12-member jury found the defendant not guilty — she was completely acquitted in connection to the matter.
"I told you I was innocent," Michelle told reporters while walking out of the courtroom as a free woman. "You guys didn't ask me. You didn't ask me. You put on the news that I shot somebody you didn't ask me. So now y'all can kiss my a** period." As for her current standing, from what we can tell, the mid-40-year-old continues to reside in Florida alongside her loved ones and is working hard to get back on her own two feet. It's seemingly been difficult for her to deal with the past, considering everything that went down, yet she still appears determined to move on to the best of her abilities.