As a documentary film exploring the platform that fundamentally changed how adult entertainment is made, viewed, and distributed, Netflix's 'Money Shot: The Pornhub Story' is unlike any other. That's because it comprises exclusive interviews with not only performers and specialists but also activists, journalists, historians, as well as lawyers to clearly shine a light on the industry's reality. Amongst those to thus feature in this original to help navigate the same was Michael "Mike" Stabile — so now, if you wish to learn more about him, we've got all the necessary details for you.
Who is Mike Stabile?
Although Mike had reportedly kickstarted his career as an editor for the San Francisco Metropolitan, he gradually spread his wings to evolve into a sex work-focused journalist and documentarian. In other words, he is a writer-filmmaker whose primary emphasis is porn, sexuality, media, as well as the intersection of it all — he definitely believes it helps people learn more about themselves. The truth is it was in 2003 when he first became interested in the way LGBTQ+ culture impacts explicit content creation, which is why he took over a few existing productions on the matter.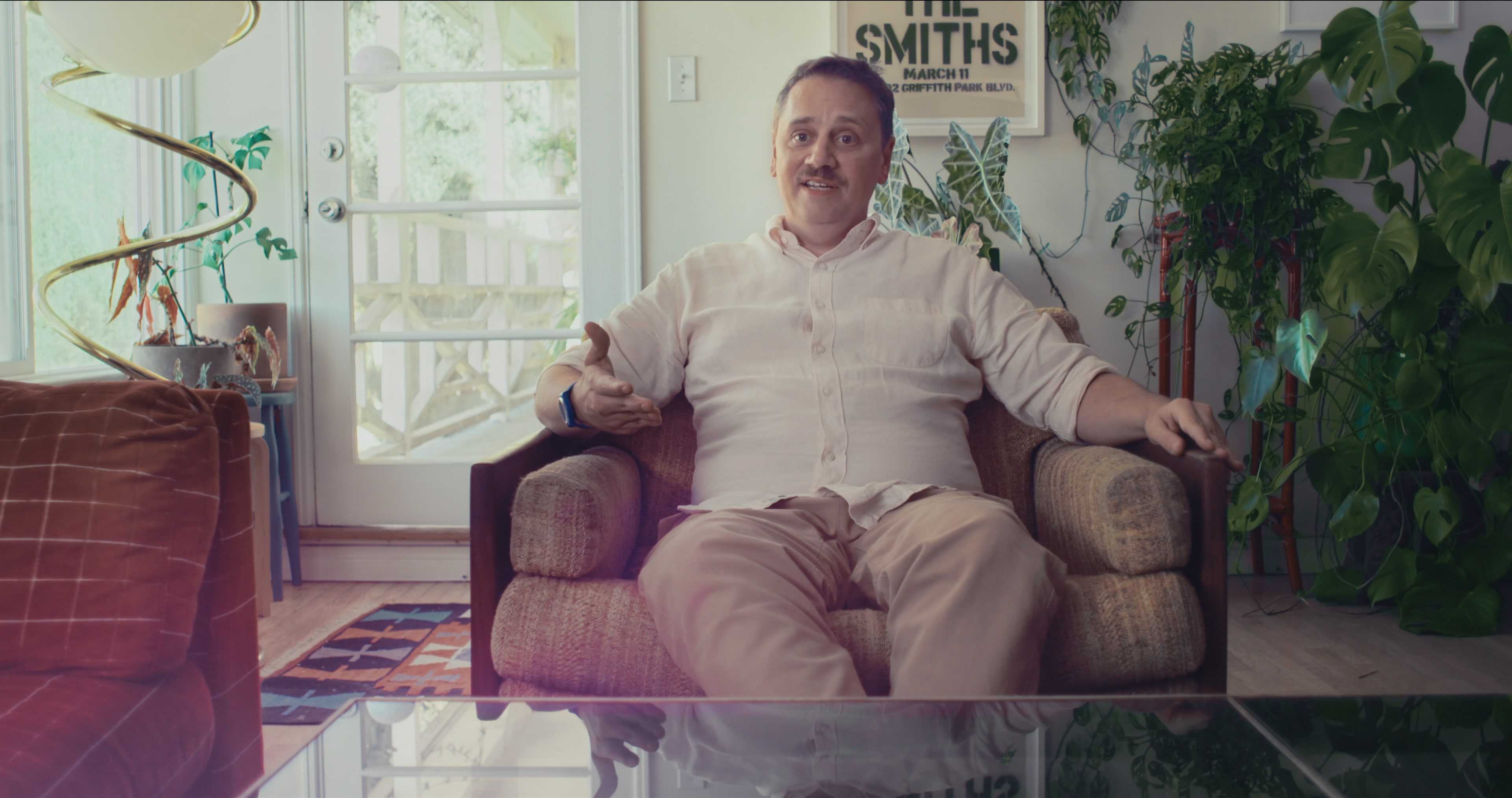 Mike actually worked hard to become the editor of Gay Porn Blog, and then he even went on to serve as a producer for a web talk show on the queer industry called 'The Tim and Roma Show.' These experiences seemingly inspired him to such an extent he subsequently co-created a gay pornographic soap opera titled 'Wet Palms,' just to later win a GayVN Award for Best Screenplay. As if that's not enough, the California native has also penned several other such GayVN-recognized movies, including 'Cross Country' (2005), 'Master of the House' (2005), and 'Spokes III' (2006).
It hence comes as no surprise Mike has been deemed "an arbiter of taste for gay porn" by the Village Voice newspaper, a title that means more than many can even imagine owing to his field. Similarly, the fact his 'Smut Capital of America' docu-short premiered at the 2011 Tribeca Film Festival and his 2015 documentary 'Seed Money' played at more than 50 festivals is incredible. We should also mention the latter, which is a film on the pioneering gay porn producer Charles "Chuck" Holmes of Falcon Studios, was acquired for distribution by the renowned Breaking Glass Pictures.
Where is Mike Stabile Now?
Mike had honestly evolved into an entrepreneur in 2008 by launching The Sword as a queer news site, and he has since founded the Los Angeles-based strategies firm Polari Media as well. The sole purpose of the latter is actually to help non-traditional work communities, businesses, and forums better communicate with a large mainstream audience without limitations. More importantly, ever since 2013, the journalist has served as the Director of Public Affairs at Free Speech Coalition, a non-profit organization advocating for the adult industry while bringing forth its positive impact.
#Traffickinghub positions itself as a leader in the anti-trafficking movement. It's anything but. https://t.co/jksh2u6Zuz

— Mike Stabile (@mikestabile) March 14, 2023
Thus, of course, Mike does not shy away from voicing his opinions on the heinous Pornhub scandal, the Traffickinghub movement, as well as the misinformation on the internet regarding the same. He understands there is a desperate need for moderation and better, specific rules for porn sites, but he does not agree with the opinion that they should be shut down for good altogether. In fact, he believes doing the latter would do more harm than good since it would not only steal a lot of people's livelihoods but also force them into a box without any form of self-expression.
As for his personal standing, from what we can tell, Mike resides in Los Angeles, California, at the moment, where he prefers to lead a largely private life alongside a couple of adorable pets. Though we should mention he continues to write on sex and sexuality, which has previously already been featured in Playboy, The Daily Beast, and New York Times, among many others. Furthermore, he has even appeared in the San Francisco Chronicle, Los Angeles Times, Rolling Stone, Huffington Post, and several more publications owing to his work with the Free Speech Coalition to speak on issues relating to the industry.
Read More: Wolf Hudson: Where is Porn Performer Now?