Unafraid to embark on adventures and discover the possibilities of love, ten single men and women undertake a whirlwind journey in 'Love in the Wild.' The reality series chronicles the journey of the men and women as they partner up with a stranger to head on adventures across land and water. As their compatibility is tested in the most physically challenging moments, the foundation for their connection is also laid. Heather and Miles are one of the couples who enthralled fans with their competitive spirit. More than a decade since their adventures graced the screen, many have wanted to know their latest whereabouts.
Miles and Heather's Love in the Wild Journey
With a steadfast resolve to put their best foot forward, Miles and Heather displayed their eclectic mix of skills from the very start. Despite partnering up with other individuals initially, they eventually found their way to one another during the swap and elimination round. It wasn't long after they partnered up that they realized their compatibility. From sharing the same enthusiasm for adventures to finding fun even in the most physically demanding situations, Miles and Heather set the pace for their relationship slowly.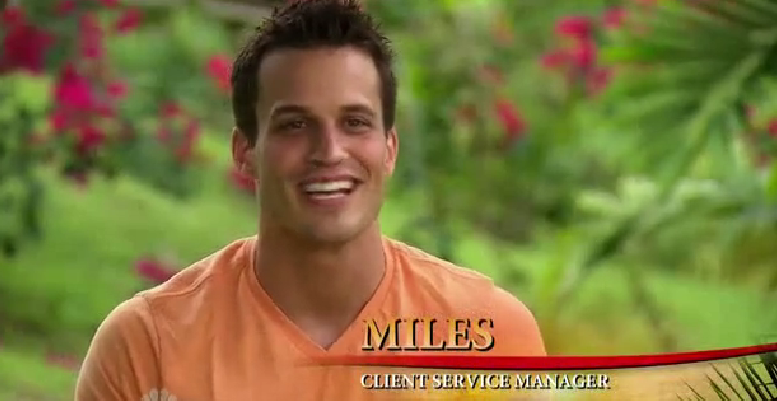 While their fascination with one another grew, their courtship wasn't without its challenges. From coupling up with other members of the household to dealing with the number of dwindling singles, the duo had to navigate their moves carefully. Ultimately, their ability to overlook the hurdles and embrace the challenges didn't just earn them a night at the luxurious Oasis but also ensured their survival to the end. After the unexpected elimination of Ben, Brandee, Steele, and Erica, Miles and Heather automatically ended up in the top 3 couples of the challenge.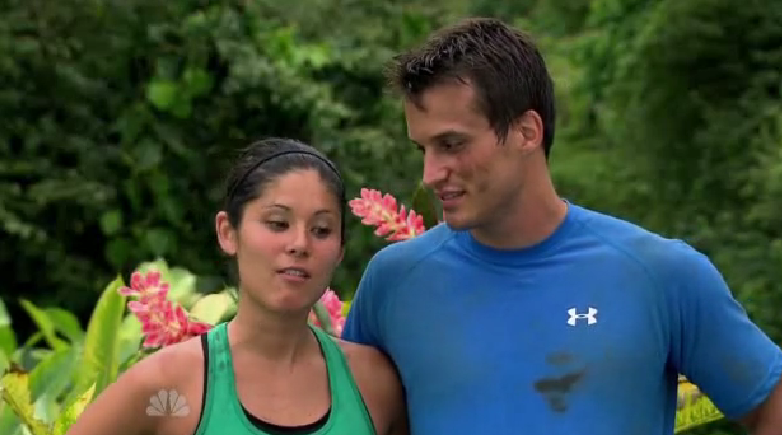 Once again, their chemistry and devotion to one another were tested when Darren McMullen hosted a surprise quiz to determine the two finalists of the competition. Miles and Heather went head to head against Skip and Theresa and managed to display their connection effortlessly. Even when they were competing in the grueling final challenge, they weren't deterred by minor hiccups. Despite falling behind Mike and Samantha, the couple managed to find a seamless levity in the situation. While the two lost the final leg by a slim margin, they still enjoyed competing together and walked away from the series happily.
Miles and Heather are Still Devoted to Each Other
Albeit short, the wilderness of Costa Rica didn't just award Miles and Heather a chance of a lifetime but also helped them find a lifelong companion. After the cameras stopped filming, Miles and Heather decided to continue their streak of adventures hand in hand. While Miles was initially based in Minnesota, Heather was living in San Francisco. For a while, the duo maintained their long-distance relationship before eventually coming together in California.
We are happy to report that the couple has since solidified their devotion to one another and vowed to uphold the same. Miles and Heather tied the knot in an elegant ceremony on June 18th, 2016, surrounded by their friends and family. In their vows, Heather poured her heart out and said, "In a million years, I never imagined I'd be marrying someone I met on TV… Standing here today, I know it was more than a coincidence. It was destiny or fate that brought us together…Life will bring us challenges, but together, we are stronger and can face any obstacle that comes our way…" Shortly after, the couple welcomed their son, Macklin, in 2018.
While the duo have decidedly kept a low profile over the years, we are happy to report that they have continued to embark on new adventures personally and professionally. Miles went on to earn his MBA from the California State University – Sacramento. Over the years, he's worked with various companies and climbed the ladder of success. From managerial to directorial positions, the television personality went on to reign as an industry leader. He has since found himself exploring other avenues of success, too.
Miles is now the President of Signal Signs and Graphics, a small business based out of the San Francisco Bay Area. Similarly, Heather has also achieved significant growth in her career. She has been associated with Ubisoft for more than a decade and is currently the Director of Corporate Communications for the company. While the Haefners like to maintain privacy about their son and family, it is apparent that the couple has continued to grow as a unit. Naturally, we await all the great things that lie ahead in their future!
Read More: Love in the Wild Stars Season 1: Where Are the Couples Now?