Milkify is a concierge breast milk freeze-drying service founded by Pedro Silva and Dr. Berkley Luck that was featured on season 14 episode 19 of ABC's 'Shark Tank.' The company offers a unique and innovative solution for mothers who need to store their breast milk for an extended period, utilizing a state-of-the-art facility designed specifically for processing breast milk.
Milkify's services are tailored to the individual needs of mothers and provide a convenient and efficient way to preserve breast milk without the need for refrigeration or freezing. Now that we have your undivided attention about the product, let's trace the company's growth and find out where they are at present, shall we?
Milkify: Who Are They and What Do They Do?
Milkify is an original and inventive concierge service that uses freeze-drying to preserve breast milk, providing a practical and dependable option for mothers who need to store their milk for a longer time. The company operates a cutting-edge facility that is designed and certified to process breast milk, which is the first of its kind. The company was founded by Pedro Silva and Dr. Berkley Luck in 2019. Luck, who is a mother, a COO, and a molecular biologist, came up with the idea for the company during her graduate studies.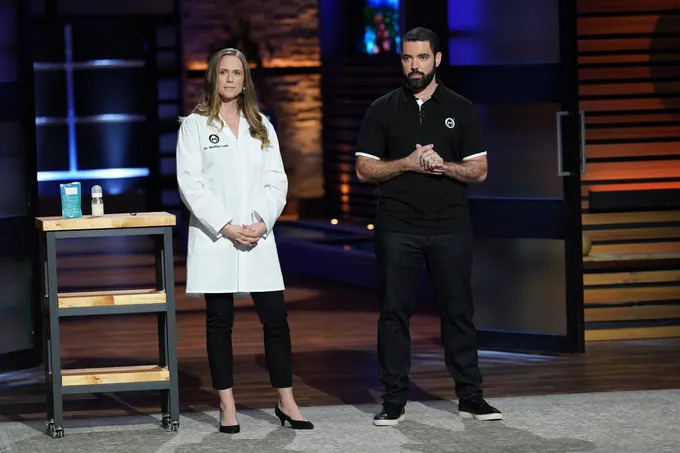 Her inspiration came from a colleague who was having difficulty with pumping breast milk and transporting it back to work. Luck was working with a freeze-dryer in her probiotic research and realized that this technology could be used to preserve breast milk. She developed a patent-pending process for freeze-drying breast milk, which is now trademarked under the name SafeDry. The process involves the use of specialized pouches for freeze-drying.
Silva initially thought Luck's idea for Milkify was crazy when she first pitched it to him. However, he recognized her intelligence and realized that there could be potential in her idea. At the time, Silva was working in energy private equity, but he promised to join Luck full-time if they could find a way to make Milkify a viable business. To promote the company, they purchased a blue van that had "We will freeze-dry your breast milk" written on it, which helped them connect with potential customers. They even freeze-dried milk for a neighbor whose baby refused to drink frozen milk due to its taste.
After rehydrating the milk, the baby was able to drink six ounces of it, and the neighbor sent them a video of the happy result. Pedro Silver completed his Bachelor's in Economics and Business from Rice University. While pursuing his BA degree, Silva worked as a Web Developer at Rice Alliance for Technology & Entrepreneurship. Following this, he joined Merrill Lynch as the Seasonal Client Associate. The entrepreneur held prestigious positions at J.P. Morgan as an Investment Banking Analyst – Energy Coverage and Investment Banking Summer Analyst.
Before co-founding his company, he worked at EIG Global Energy Partners as their Assistant Vice President. Dr. Berkley Luck attended The University of Texas at Austin, where she earned her Bachelor's Degree in Microbiology. The academic later earned her PhD in Molecular and Biomedical Science from Baylor College of Medicine. While pursuing her PhD Luck worked as a Research Assistant at Glori Energy Inc. In 2018 she joined Solarea Bio as the Consultant, Lead of Microbial Discovery and Product Development before co-founding her company.
Where is Milkify Now?
Milkify's freeze-drying service is designed to be an easy and straightforward process for its customers. The company provides a comprehensive breast milk shipping kit to its customers, which they can use to pack their frozen breast milk. The customer then sends the shipping kit back to Milkify using the pre-paid overnight shipping label provided by the company. Milkify's patent-pending contact-free process removes water from the breast milk, which is then packaged and sealed in high-barrier, single-serve pouches.
Each lactation bag sent to Milkify is processed separately, and the company uses a bag-to-bag method to ensure that each pouch of powdered milk is made from one lactation bag. Custom labels are attached to each pouch, containing accurate rehydration instructions tailored to each mother's milk. Milkify's pricing structure is based on flat rates for both the service and shipping, which simplifies the overall experience for customers.
Also, freeze-drying breast milk helps retain its nutritional content, including fats, proteins, carbohydrates, antibodies, immune factors, and probiotic bacteria. This means infants can receive the same nutritional benefits from freeze-dried breast milk as fresh breast milk. The breast milk powder is 90% lighter than frozen milk and can be easily rehydrated with water when needed. This makes it a convenient option for on-the-go mothers who need to feed their infants quickly and easily.
Milkify is dedicated to providing a safe and high-quality freeze-drying service for breast milk. The company takes special care in processing and packaging breast milk to ensure that it maintains its nutritional and immunological properties. Milkify's SafeDry™ process guarantees that each bag of frozen breast milk is processed separately and without contact with equipment or utensils.
To ensure traceability, custom labeling, and tracking are used to record vital information such as expression date, diet, medications, and other important notes. This information is crucial in maintaining the quality and safety of breast milk throughout the process. Additionally, each pouch of freeze-dried breast milk includes rehydration instructions to help mothers easily reconstitute their milk to its original consistency.
Customers can request a shipping cooler from the company, fill the included lactation bags, place them in the cooler and send it to the company. The company will freeze-dry the milk and send it back to you. Prices of vacuum-sealed frozen milk range from $79 for 30-40 ounces of milk up to $469 for 270-300 ounces of milk. While the husband-wife duo's dedication and hard work are solely responsible for Milkify's current success, we are sure that the company will reach greater heights in the future.