In a show like Peacock's 'Love Island Games,' there are a variety of couples formed, each with their unique on-screen story. While some remain a part of the show for a long time, others find themselves trying to make the best of the limited time possible that they have. This includes Mitchell "Mitch" Hibberd and Zeta Morrison, who both came together to become a prominent couple in the show, though they unfortunately did not get to spend a lot of time in the gorgeous villa. Given their recently revealed exit from the series, the world is eager to know if the couple's romance has continued to blossom even today.
Mitch and Zeta's Love Island Games Journey
Mitch Hibberd's history with the 'Love Island' franchise is certainly an interesting one. The reality TV star was part of seasons 3 and 4 of 'Love Island Australia,' allowing him to garner a lot of support. In fact, he was one of the winners of the third installment of the Australian series alongside Tina Provis, though that particular relationship did not last, though they seem to be on amicable terms, as evidenced by the fact that they both seemed comfortable in each other's presence in the international spinoff.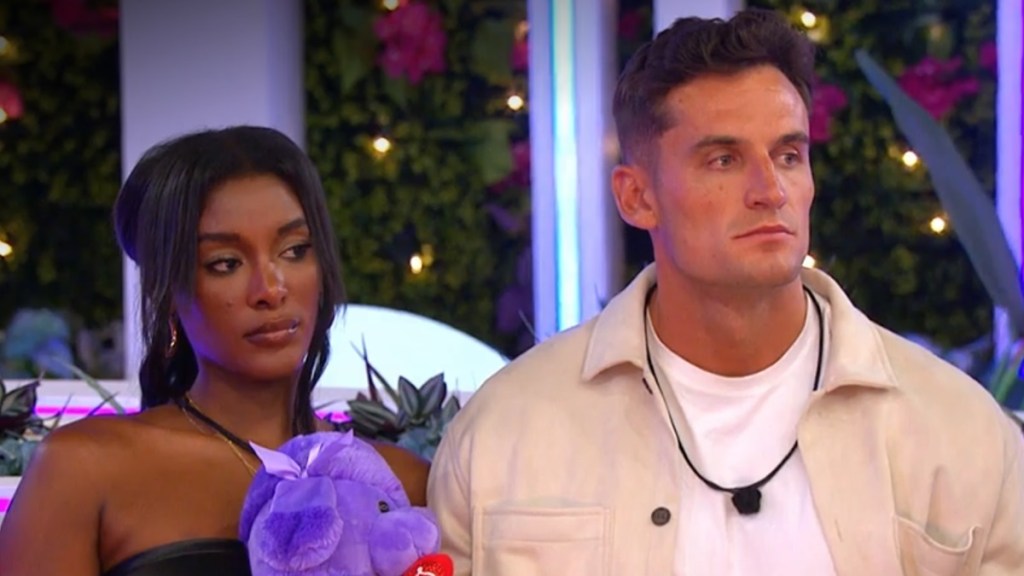 As for Zeta Morrison, she is also a winner in her own right, having won 'Love Island USA' season 4. However, her romance with Timmy Pandolfi did come to an end, allowing her to take part in 'Love Island.' Both she and Mitch entered the Fiji villa as bombshells on Day 12. However, instead of focusing on participants already a part of the show, Mitch and Zeta found themselves gravitating towards each other. Hence, during the next recoupling ceremony, Mitch did not waste much time in asking Zeta to be his partner.
Given the stage that the show was at that point, each and every couple had to fend for themselves, including Mitch and Zeta. During the carnival games challenge, they were the second couple to be declared vulnerable through an apple bobbing game with a clear majority. Though they were on the chopping block, the couple was ultimately saved by Jack Fowler and Justine Ndiba, though not for long. The very next challenge had each and every couple fighting for a spot in the semi-finals. Unfortunately, by the end of the task, Mitch and Zeta ended up with the red tire, leading to their eviction from the show.
Are Mitch and Zeta Still Together?
Presently, Mitch Hibberd and Zeta Morrison have yet to share an update regarding their love lives. The reality TV stars did make a comeback in 'Love Island Games' not long after their eviction alongside all the other eliminated competitors who now had the power to decide just who would be able to go to the finals. However, since then, they have kept any information about their relationship with each other private.
From what we know, it is easy to see that both Mitch and Zeta are still on good terms with each other. Both cast members continue to follow each other on social media, and Zeta declared Mitch as the "Best partner" in the comment section of a post that he had shared of the two. In return, Mitch stated that the two were the "dream team." However, the pair's life as a couple likely does face some issues owing to the fact that Mitch is based in Melbourne, Australia, while Zeta now lives in Los Angeles, California. That said, if the two have indeed decided to continue their romance, they certainly have the wholehearted support of their fans.
Read More: Are Scott and Courtney Still Together?