We are less than 50 days away from the end of 2016. In these last 50 days, at least 30 movies will come out in theaters, but the below 10 are the ones we are most looking forward to. You should too!
10. Fences
Release Date: 25th December
Director: Denzel Washington
Starring: Denzel Washington, Viola Davis
Plot: Set in 1950s Pittsburgh, a former Negro league baseball player, now working as a waste collector, struggles to provide for his family and come to terms with the events of his life.
Why Anticipate?: Denzel Washington would be enough of a reason to anticipate this film, but then so much more. With so much conversation around race happening right now and in the tense political climate we live in this movie might hold special significance. And did we say it also stars Viola Davis.
9. Allied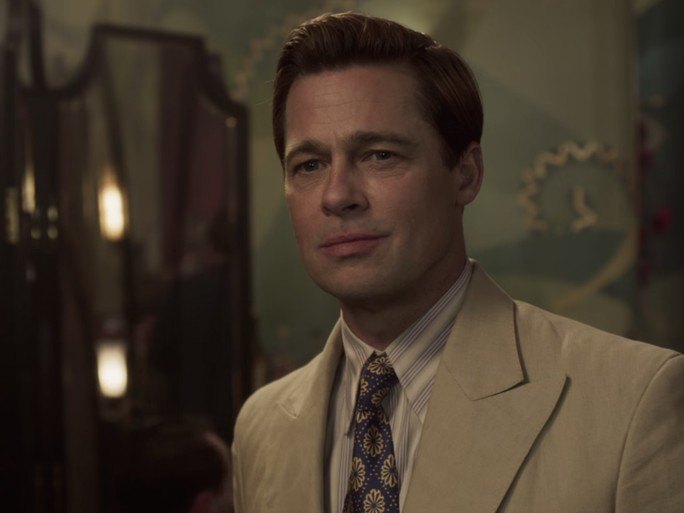 Release Date: 23rd November
Director: Robert Zemeckis
Starring: Brad Pitt, Marion Cotillard
Plot: In 1942, after falling in love with a French agent during a dangerous North African mission, an Allied counter-intelligence agent is quietly notified that the woman he has married and had a baby with is likely a Nazi spy.
Why Anticipate?: Because, a WWII Romantic Thriller directed by Zemeckis starring Brad Pitt and Marion Cotillard and we can't listen to your 'ifs' and 'buts' over the sound of all the awesome this film already seems. But, jokes apart, we genuinely hope that Zemeckis strikes gold this time around. Oscar gold, that is. The first trailer also has heightened our hopes of this being really good.
8. 20th Century Women
Release Date: 21st December
Director: Mike Mills
Starring: Elle Fanning, Greta Gerwig, Annette Bening
Plot: The film is set in Santa Barbara during the summer of 1979 and tells the story of Dorethea Fields (Bening), a mother struggling to raise a teenage son while navigating life and love, sex and freedom, men and women. She looks for answers in two other women in her life, each from a different era of the 20th Century. "Filled with punk-rock verve, '20th Century Women' takes a humorous and heartfelt look at how we figure out who we are,"
Why Anticipate?: Just look at the female star-cast of the film. Three great actresses from three different age-groups. On top of that, we have a director known for quirky comedy-dramas (2010's "Beginners" by the same director was bloody brilliant). Honestly, this one could easily be one of the most refreshing movies of 2016, and could also go on to become a critical success.
7. Billy Lynn's Long Halftime Walk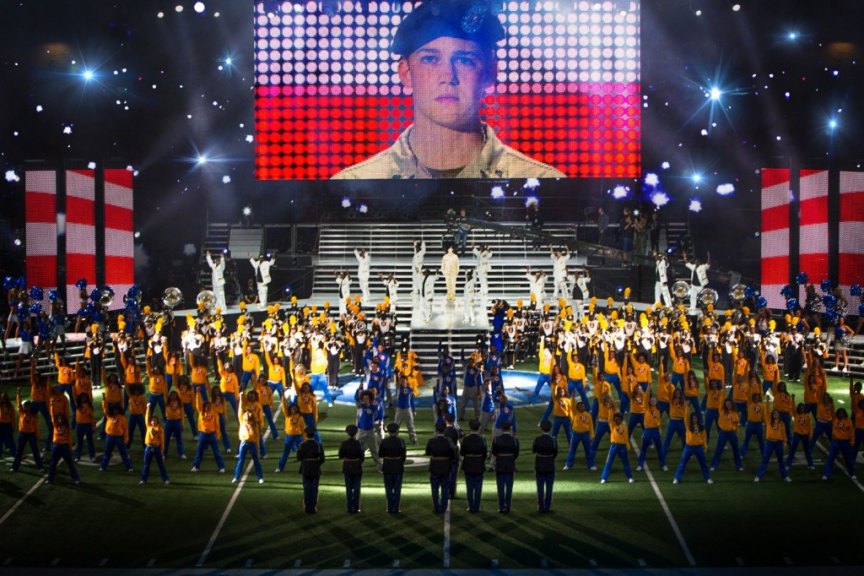 Release Date: 11th November
Director: Ang Lee
Starring: Garrett Hedlund, Kristen Stewart, Vin Diesel
Plot: An infantryman recounts the final hours before he and his fellow soldiers return to Iraq.

Why Anticipate?: Ever since the success of 'Life of Pi' we have been waiting for Ang Lee to take the director's seat again. Ang Lee's forte has always been his characters, and this synopsis makes us believe that it would be another gorgeous tale that would once again make us emotionally invested in the lives of its characters, much like "Brokeback Mountain" and "Crouching Tiger, Hidden Dragon". Also, Kristen Stewart has been hovering around an Oscar nomination this year and this film may seal the deal for her.
6. Nocturnal Animals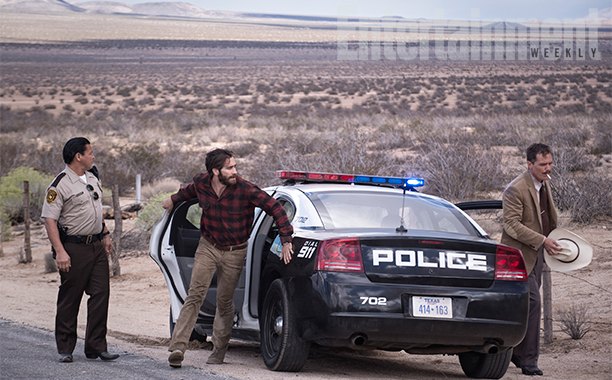 Release Date: 23rd Novemebr
Director: Tom Ford
Starring: Amy Adams, Jake Gyllenhaal, Armie Hammer, Michael Shannon, Isla Ficher
Plot: A "story inside a story," in which the first part follows a woman named Susan who receives a book manuscript from her ex-husband, a man whom she left 20 years earlier, asking for her opinion. The second element follows the actual manuscript, called "Nocturnal Animals," which revolves around a man whose family vacation turns violent and deadly.

Why Anticipate?: Just looked at the amount of talent involved in the film. The plot of the film, which is based on a novel, sounds extremely interesting (more than anything on this list of anticipated movies). I know it can go either ways, but Tom Ford has shown with 'A Single Man' that he can handle sensitive subject matter with certain confidence. Keep an eye on Amy Adams and Jake Gyllenhaal in central performances that can put them in awards conversation yet again. Read Review
5. Passengers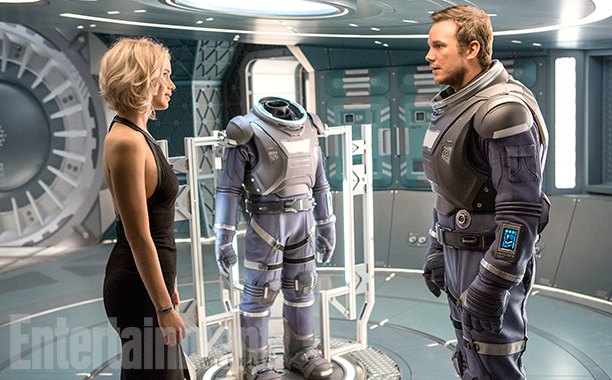 Release Date: 21st December
Director: Morten Tyldum
Starring: Jennifer Lawrence, Chris Pratt, Micheal Sheen
Plot: A spacecraft traveling to a distant colony planet and transporting thousands of people has a malfunction in one of its sleep chambers. As a result, a single passenger is awakened 60 years early. Faced with the prospect of growing old and dying alone, he eventually decides to wake up a second passenger.
Why Anticipate? : The Norwegian director, Morten Tyldum's 'The Imitation Game' was a massive critical and box-office hit. Now, he has taken a complete left turn and is directing a science-fiction. And that too, a cast led by two of the biggest current generation superstars. The plot sounds riveting, but will Tyldum be able to do justice to it ? We certainly think so.

4. Arrival
Release Date: 11th November
Director: Denis Villeneuve
Plot: Amy Adams, Jeremy Renner, Forest Whitaker
Synopsis: Taking place after alien crafts land around the world, an expert linguist is recruited by the military to determine whether they come in peace or are a threat.

Why Anticipate?: Denis Villeneuve is one of the most daring, original and visionary directors working today. His intense visual style can evoke some genuine emotions, and he is one of the very few directors who don't need sound to achieve that. "Arrival" is based on acclaimed Science fiction writer Ted Chiang's short story of the same name. Going by the recently released trailer, there's no question that this film is going to be super-exciting. Read More
3. Silence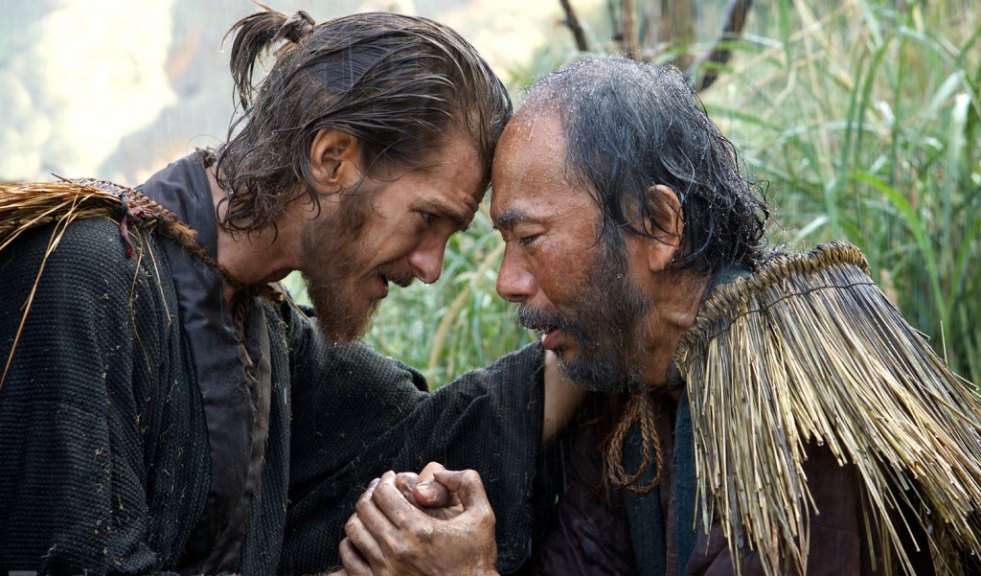 Release Date: 23rd December
Director: Martin Scorsese
Starring: Liam Neeson, Andrew Garfield, Adam Driver
Synopsis: In the seventeenth century, two Jesuit priests face violence and persecution when they travel to Japan to locate their mentor and to spread the gospel of Christianity.
Why Anticipate ?: Martin Scorsese is one of the greatest directors to ever walk on this planet. So, his follow up of the exceptional 'The Wolf of Wall Street' automatically becomes the most anticipated film of the year. This being a period-drama, it could also mark a welcome shift in tone of Scorsese's style. At the same time, it will be a change of pace for Liam Neeson, who has been busy collecting fat pay-checks off-late. Scorsese doesn't make bad films. He makes good films. Or he makes great films. We'll have to wait and see which category does 'Silence' belongs to.
2. Manchester by the Sea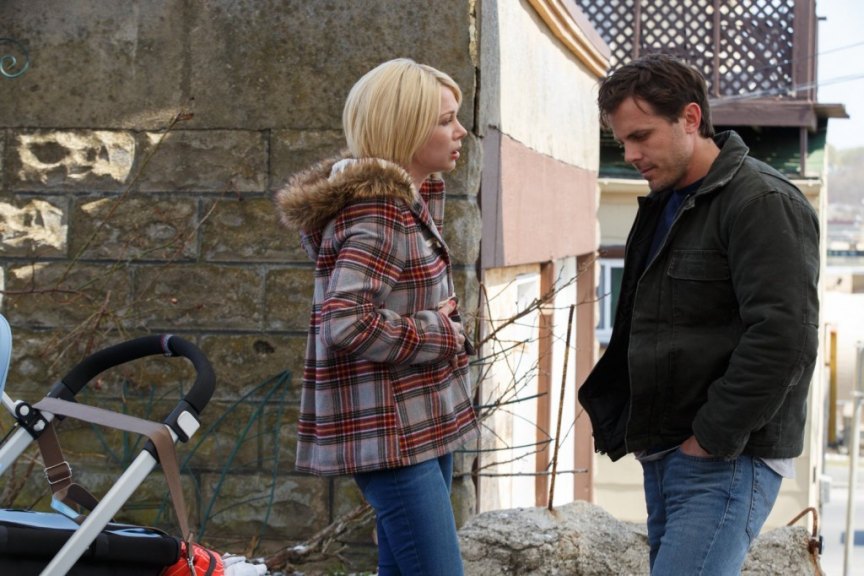 Release Date: 18th November
Director: Kenneth Lonergan
Starring: Kyle Chandler, Casey Affleck, Michelle Williams
Plot: A searing family drama about a man who is forced to take care of his teenage nephew after the boy's father dies.
Why Anticipate?: Kenneth Lonergan, director of films like 'You Can Count on Me' and 'Margaret', has already proven his talent and worth, especially when it comes to making family dramas. Historically, well-done family dramas — like 'In the Bedroom', 'Terms of Endearment' — have done very well with the Academy. Considering that 'Manchester by the Sea' received some raving reviews at Sundance Film Festival, where it premiered, we might be looking at a solid Oscar contender here. Read Review
1. La La Land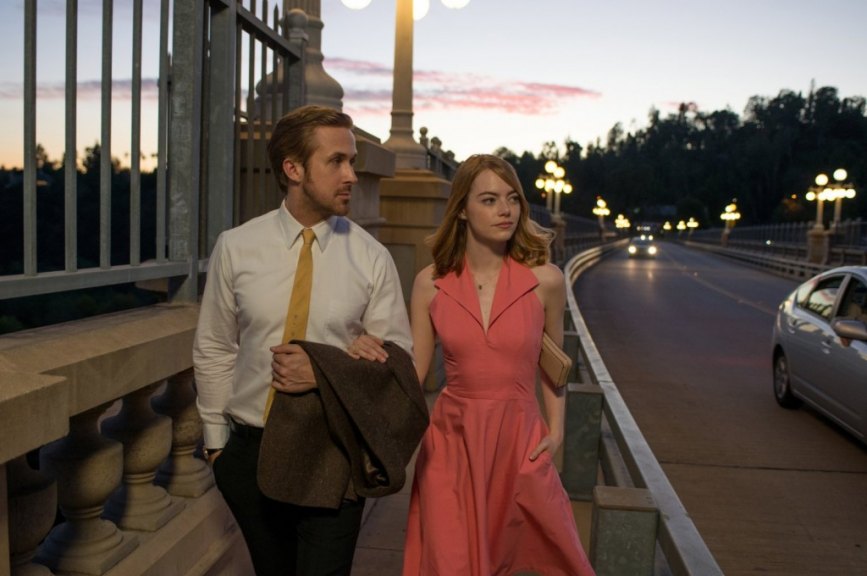 Release Date: 9th December
Director: Damien Chazelle
Starring: Ryan Gosling, Emma Stone
Plot: A jazz pianist falls for an aspiring actress in Los Angeles.
Why Anticipate?: A 30 year old Harvard graduate whose 2nd film was 'Whiplash' directing Ryan Gosling and Emma Stone in a musical … whosshhh.. I don't know what else can be more exciting. If 'La La Land' works the way 'Whiplash' did — remember it won 3 Oscars — you can easily put Damien Chazelle among the most talented directors in Hollywood. Read Review
Read More: The 10 Best Movies of the First Half of 2016