Did you know that anaconda snakes can regurgitate their food, undigested or halfway digested, if they are stressed out… or just not hungry? Imagine the stress all the shrieking humans must be causing the giant monster in Anaconda the movie for it to have to regurgitate a slimy Jon Voight right out. 'Anaconda' is a 1997 movie with the classic man versus monster trope. A documentary film crew is stuck fighting for their life after they get sucked into hunting a huge snake by a villainous man they had the misfortune to meet.
The film is directed by Luis Llosa and starring Jennifer Lopez, Ice Cube, Jon Voight, Eric Stoltz, Jonathan Hyde, and Owen Wilson. It's based on a tale we've heard in legends and seen in movies before. But it is one of the monster classics. If you're into films that feature giant monsters wreaking havoc and eating humans left right and center, we have got a list of movies that are similar to Anaconda. You can watch many of these films like Anaconda on Netflix, Hulu, or Amazon Prime.
7. Lake Placid (1999)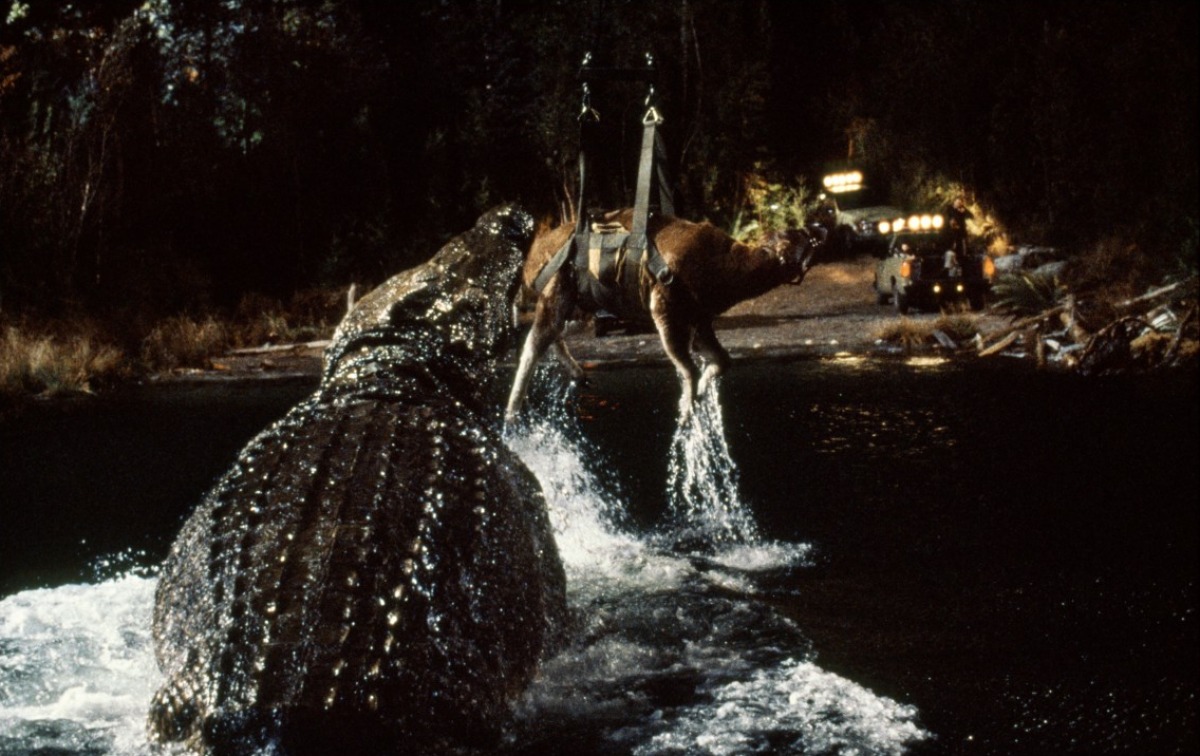 A giant man-eating crocodile battles a bunch of humans assigned the task of ending its reign of terror in a previously calm vacation spot. Directed by Steve Miner, the movie stars Bridget Fonda, Bill Pullman, Oliver Platt, and Brendan Gleeson. 'Lake Placid' has a decent plot that's outrageous enough for you to enjoy and the special effects of that time will give you some thrills.
6. In The Heart of The Sea (2015)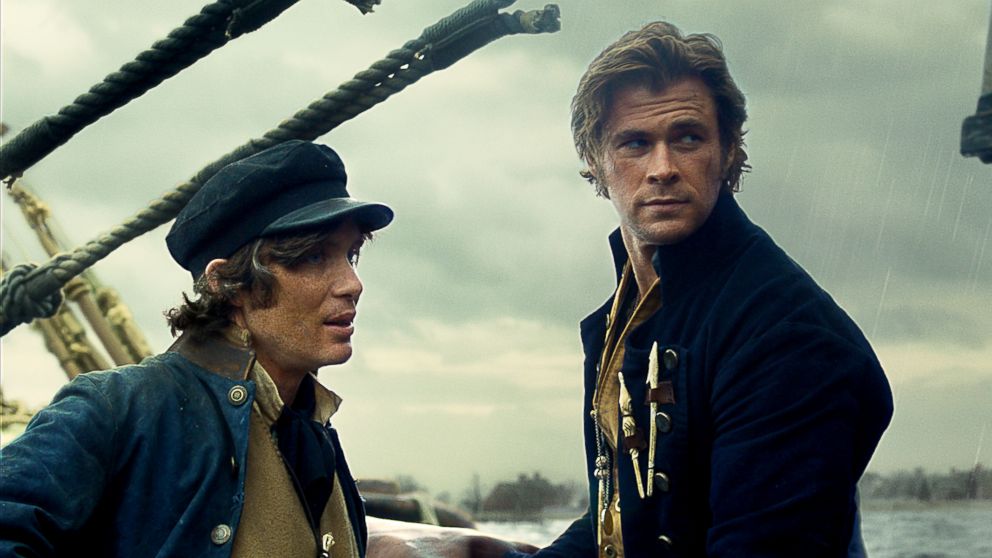 It's the crew of a whaling ship versus a huge very angry albino bull sperm whale in this adaptation of the classic novel, Moby Dick. The crew is pushed to its very limits as they strive to somehow survive the creature's vicious attacks. Directed by Ron Howard, 'In The Heart of The Sea' stars Chris Hemsworth, Cillian Murphy, Brendan Gleeson, Tom Holland, and Ben Whishaw.
5. The Meg (2015)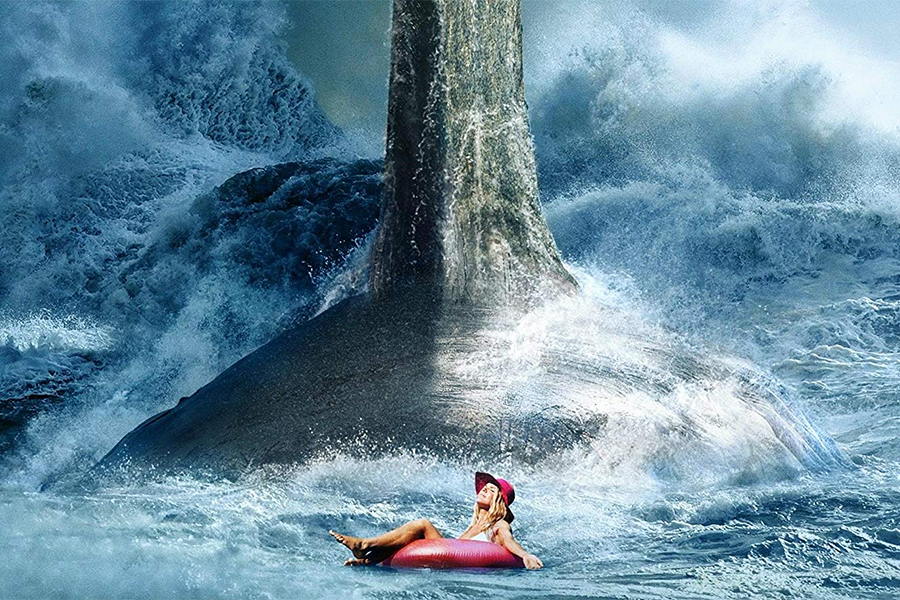 When the members of an underwater research facility find themselves under serious threat owing to a massive 75 feet prehistoric shark, a deep-sea diver is hired to save them. 'The Meg' is directed by Jon Turteltaub with a screenplay by Dean Georgaris, Jon Hoeber, and Erich Hoeber, loosely based on the 1997 book Meg: A Novel of Deep Terror by Steve Alten. The film stars Jason Statham, Li Bingbing, Rainn Wilson, Ruby Rose, and Winston Chao.
4. Piranha 3D (2010)
After an earthquake splits the floor of Lake Victoria, a swarm of prehistoric piranhas is released. A group of strangers spending their spring break at a waterside resort are forced to come together to stop themselves from becoming the victims of these deadly predators. 'Piranha 3D' is a comedy horror film that's directed by Alexandre Aja and has an ensemble cast featuring Elisabeth Shue, Adam Scott, Jerry O'Connell, Ving Rhames, Steven R. McQueen, Jessica Szohr, Christopher Lloyd, Richard Dreyfuss, Dina Meyer, Kelly Brook, Riley Steele, and Eli Roth.
3. Crawl (2019)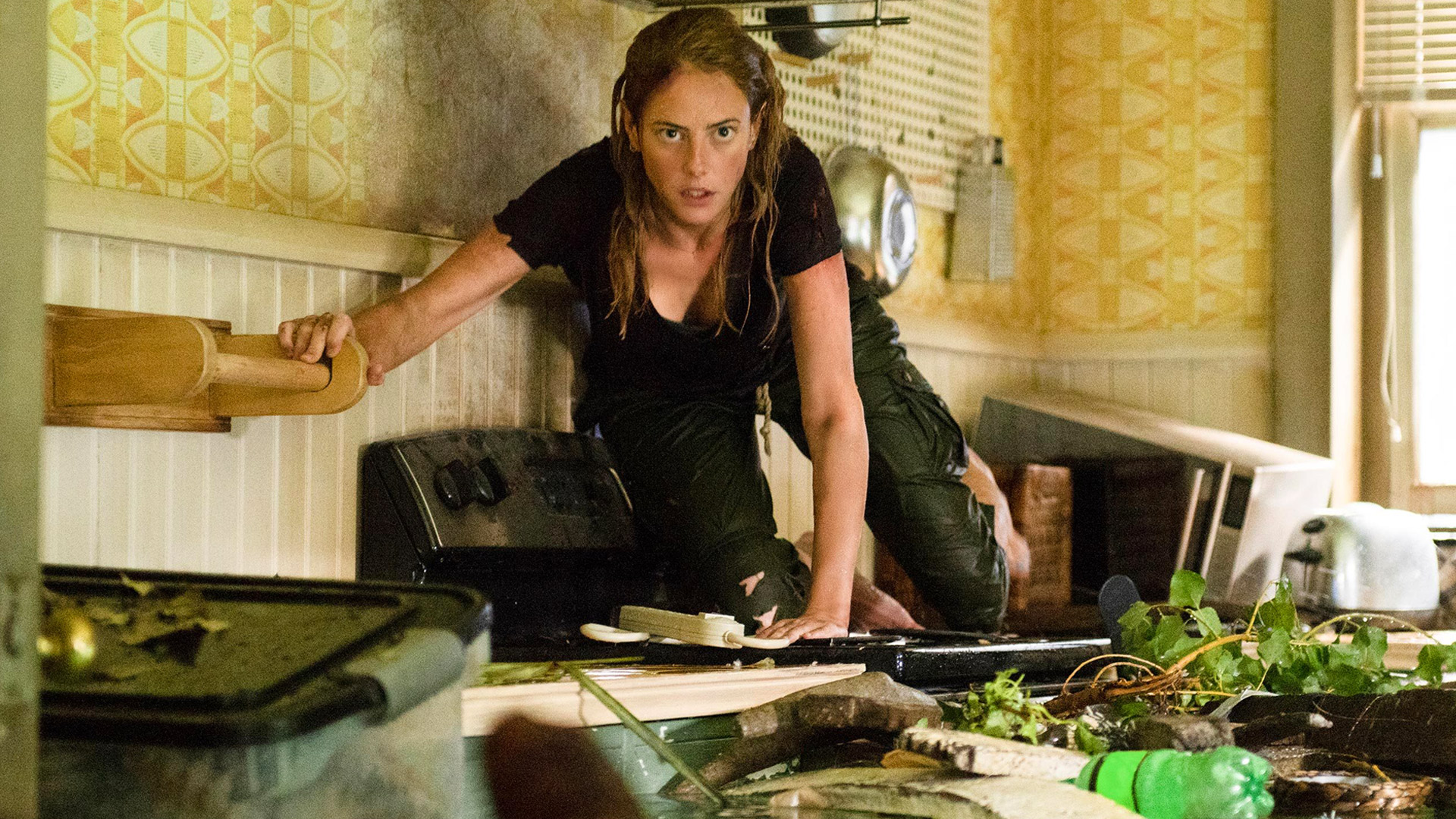 'Crawl' is a disaster horror film directed by Alexandre Aja and written by Michael and Shawn Rasmussen. It stars Kaya Scodelario and Barry Pepper as a daughter and father duo who, along with their dog, are trapped in their home during a Category 5 hurricane but soon realize that the hurricane is not their main problem, the alligators in the floodwater are.
2. The Shallows (2016)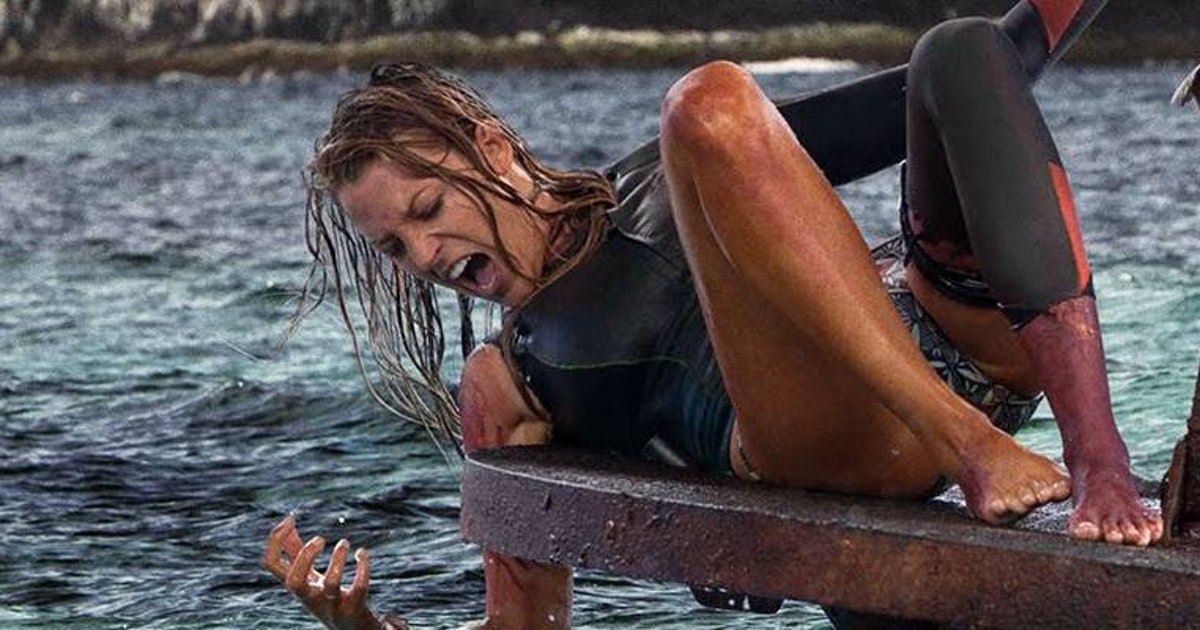 This is a survival horror film directed by Jaume Collet-Serra, written by Anthony Jaswinski and starring Blake Lively. A lone surfer is stranded 200 yards away from the shore as she faces off with a great white shark in the film 'The Shallows'. It's gripping, thrilling, and will make your heart race as you hope Blake manages to survive.
1. Jaws (1975)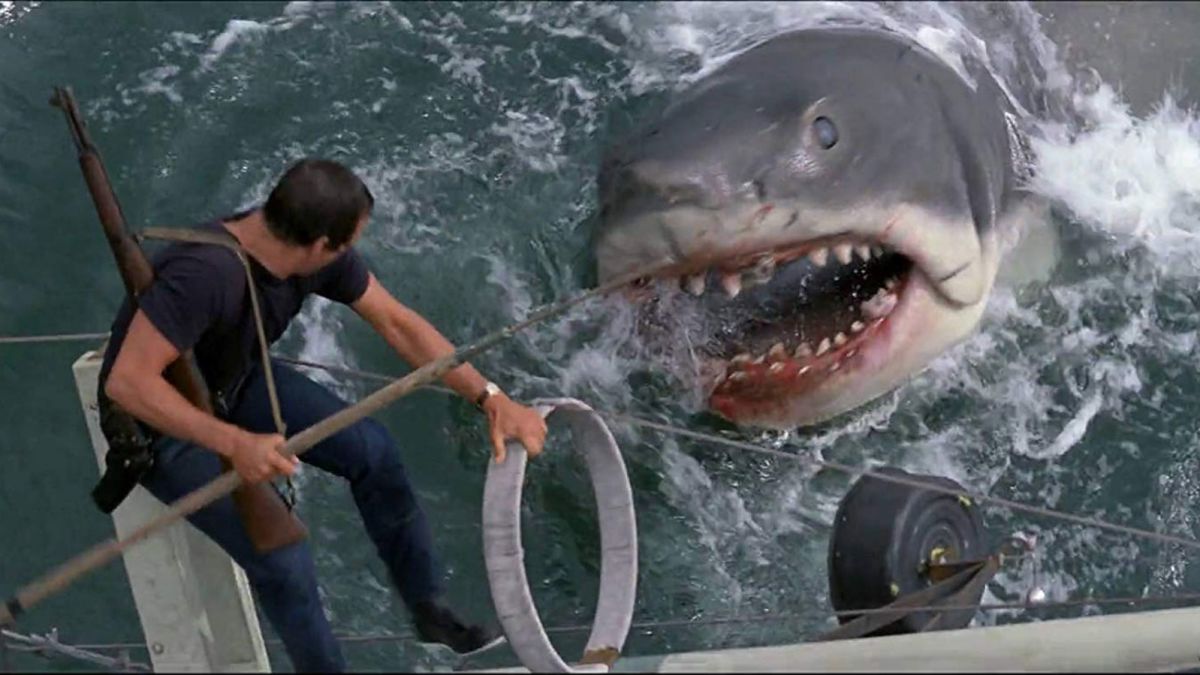 The original motherload of man versus monster films is the 1975 classic 'Jaws'. A police chief, a marine scientist, and a fisherman join forces after a white shark terrorizes the inhabitants of the quiet island of Amity in this horror-thriller film. This legendary bit of cinema is directed by Steven Spielberg and stars the talents of Roy Scheider, Robert Shaw, Richard Dreyfuss, and Lorraine Gary. A movie that transcends the genre and the time in which it was released, this is one rewatchable work of art. Gripping from the first scene to the last, this movie (with its incredibly ominous background score) is, without a doubt, one of the top five monster movies of all time, if not the best.
Read More: Movies Like Deep Blue Sea