Who remembers Samuel L Jackson being mauled alive from the top of the body by a shark? Well, 'Deep Blue Sea' fans would certainly do. Directed by Renny Harlin, 'Deep Blue Sea' follows a group of scientists who work in an isolated research facility to find the cure for the devastating Alzheimer's disease. However, their work turns into a pure nightmare when a trio of cerebrally enhanced sharks attack and start killing them one after the other. Noted for its status as B-Movie horror classic, the film is filled with classic B-Movie campiness. The movie features an ensemble cast that includes Saffron Burrows, Thomas Jane, Samuel L. Jackson, Michael Rapaport, and LL Cool J.
For this article, I have taken into account films that explore the "animal and alien slasher horror" genre. However, like 'Deep Blue Sea', none of these movies are "classics" or to be more precise, "great works of filmmaking". Instead, all these films are campy and sometimes outright bad and stupid, but are definitely entertaining. With that said, here's the list of best movies similar to 'Deep Blue Sea' that are our recommendations. You can watch several of these movies like 'Deep Blue Sea' on Netflix, Hulu or Amazon Prime.
10. Eight Legged Freaks (2002)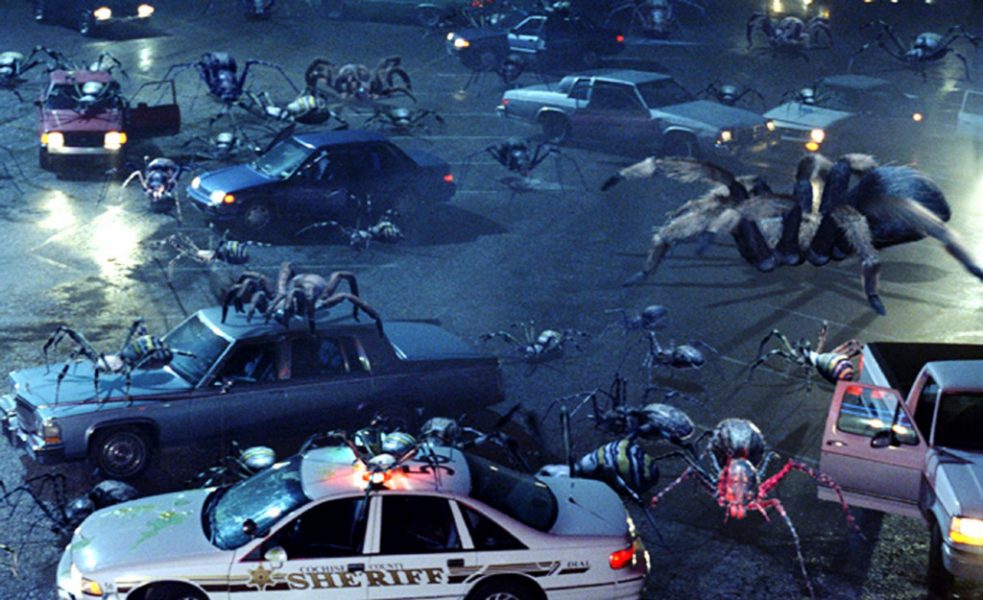 Directed by Ellory Elkayem and co-written by Jesse Alexander and Elkayem, 'Eight Legged Freaks' is a monster comedy which centres around a group of spiders that are mutated by toxic waste. Now gigantic, the spiders attack a small American mining town. The film delivers the horror, credited to the creepy crawlers, and moulds it with comedy, which helps in the filmmaker poking fun at the horror flicks that steer into the territory of monsters.
9. Lake Placid (1999)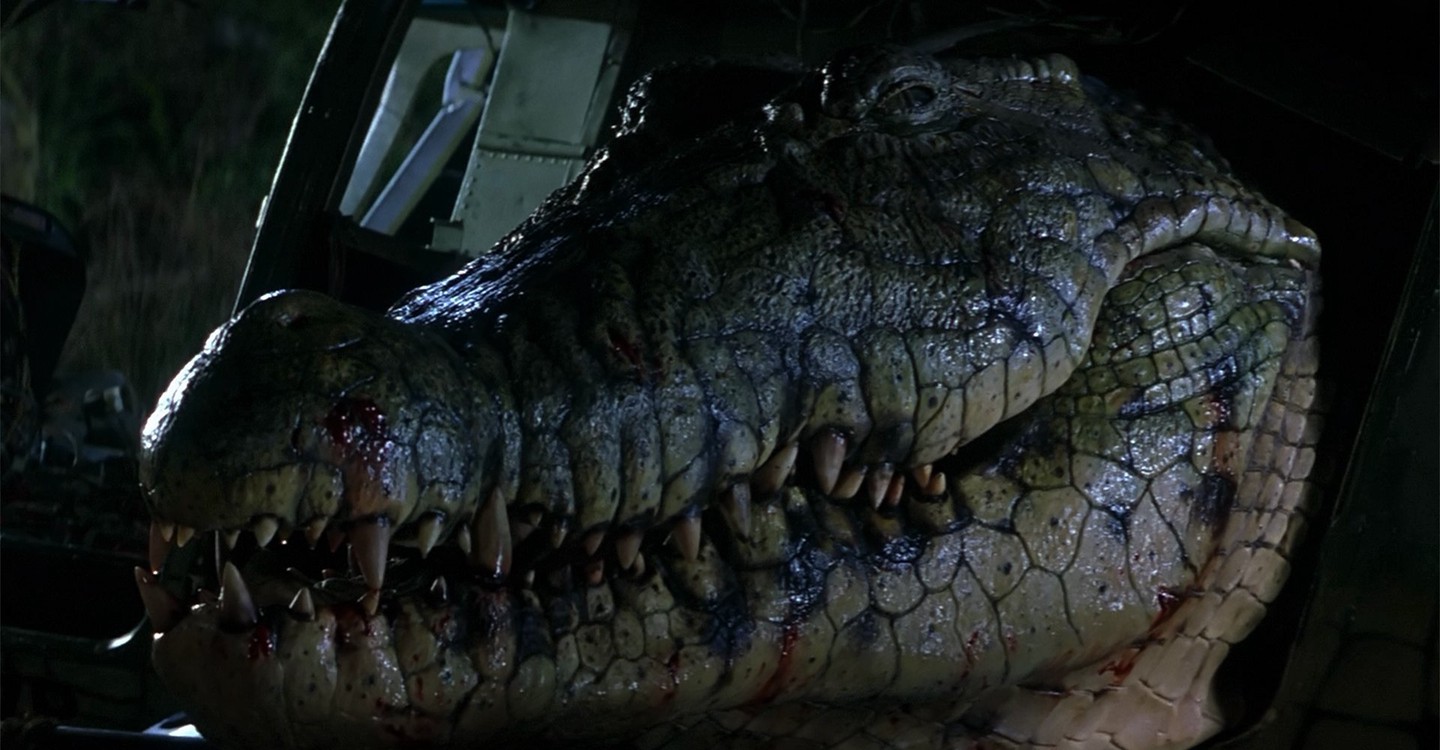 Directed by Steve Miner and written by David E. Kelleym 'Lake Placid' follows a dysfunctional group of people who try to capture and kill 30-foot-long man-eating saltwater crocodile which is terrorizing the fictional location of Black Lake, Maine, United States. The film is pure campy entertainment from the first to the last frame. In addition, the earnest performances of the cast bring in some soul to the film, which is further contemplated by the campy creature eating humans alive – its brilliance cannot be matched.
8. Anaconda (1997)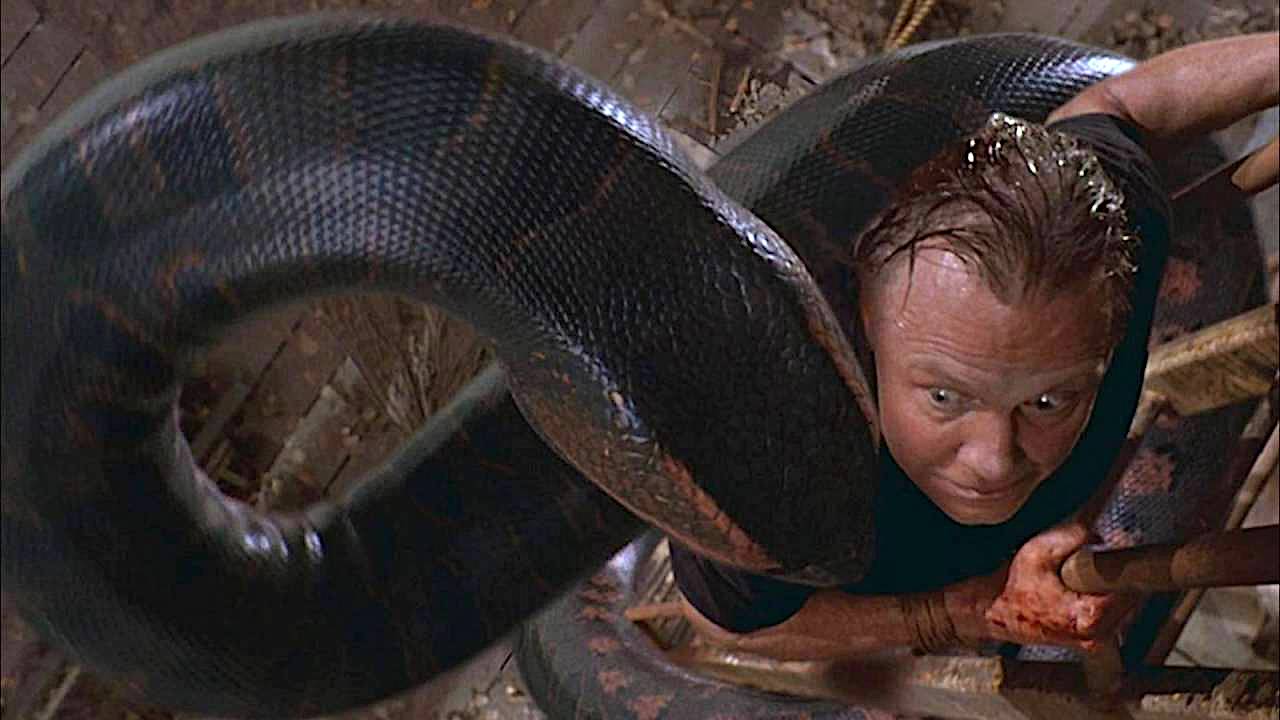 Directed by Luis Llosa and co-written by Hans Bauer, Jim Cash and Jack Epps Jr. (it's a mystery as to how come three writers were working on the film), 'Anaconda' is a horror adventure film that follows a documentary film crew – essayed by Jennifer Lopez , Ice Cube, Kari Wuhrer, Eric Stoltz and Owen Wilson – who are taken hostage by an insane hunter, who forces them along on his bizarre quest to capture the mystical but very real anaconda. While the tool of a "documentary film crew" does not do much to contribute to the premise, the film is an enjoyable watch. Though the movie received negative reviews, several high profile critics did complement the film, with Roger Ebert writing, "…slick, scary, funny Creature Feature, beautifully photographed and splendidly acted in high adventure style." The commercial success earned the film a long-running franchise.
7. Piranha 3D (2010)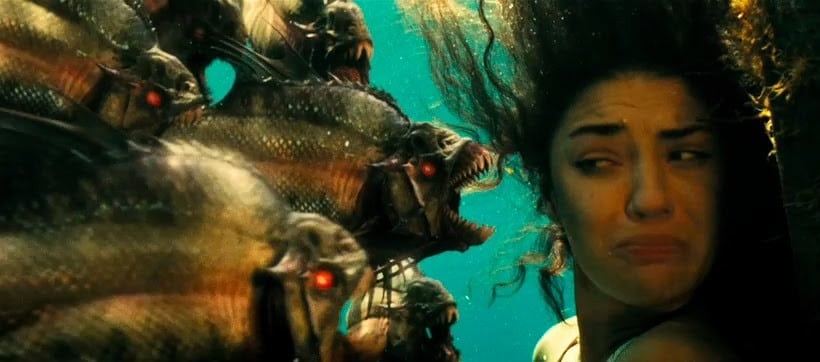 'Piranha 3D' is perhaps the most surprising work to get mildly positive reviews from critics. Directed by Alexandre Aja and co-written by Pete Goldfinger and Josh Stolberg, 'Piranha 3D' follows the events after a sudden underwater tremor that sets free a gigantic amount of prehistoric man-eating fish, piranhas. Strangers must join forces to stop themselves from getting eaten by them. A remake of the horror movie 'Piranha' (1978), it is surprisingly scary and horrifying in many places. The film has a rating of 73% rating on Rotten Tomatoes and has spawned a sequel, titled 'Piranha 3DD' since its release.
6. Species (1995)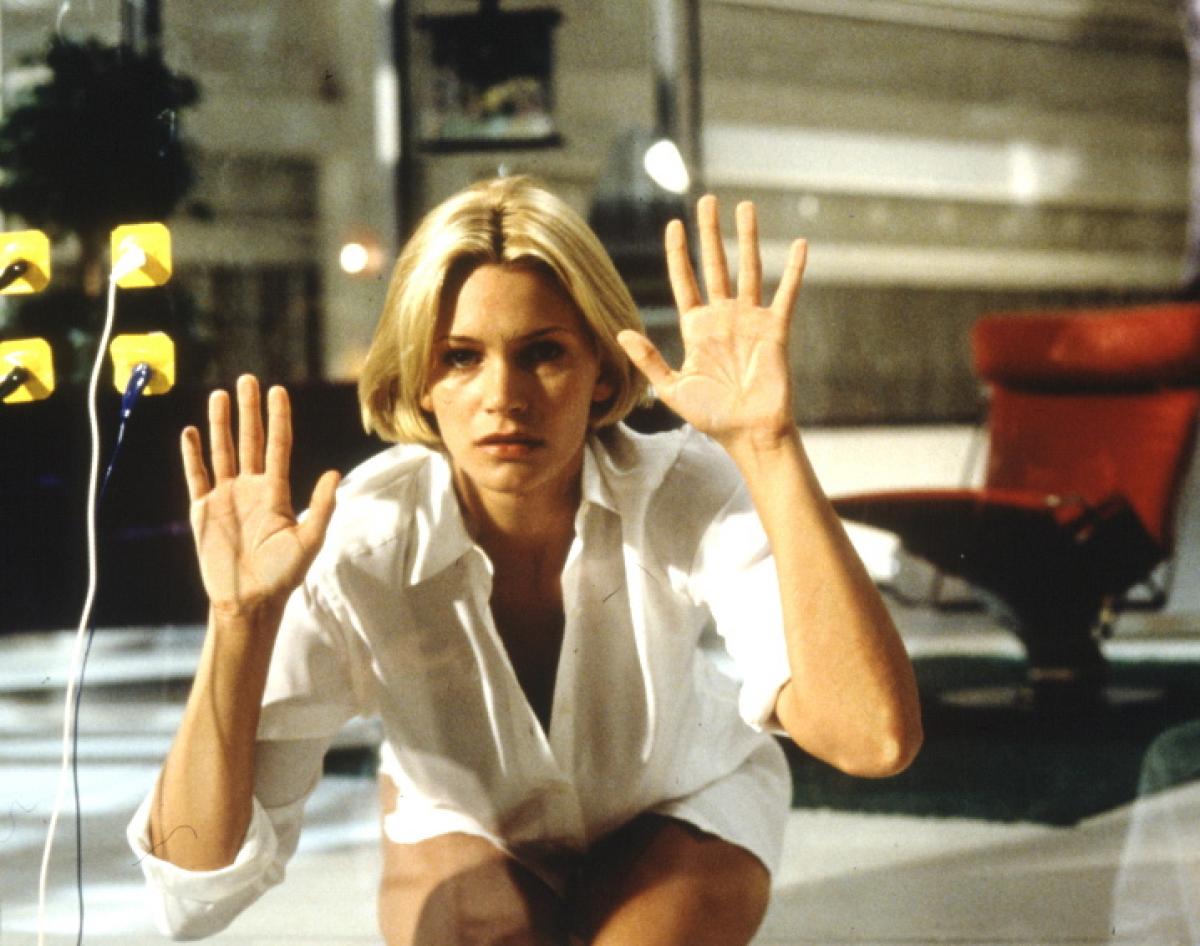 A science fiction horror, 'Species' follows a group of scientists as they try to track down and trap a killer alien seductress before she successfully mates with a human and wreaks havoc on the world. Directed by Roger Donaldson and written by Dennis Feldman, the film inexplicably stars legends such as Ben Kingsley, Michael Madsen, Alfred Molina and Forest Whitaker, who all do their best to bring some finesse to the horror flick. The first film of the 'Species' franchise, it brings a number of horrifying moments to make it an engaging movie. It is one of the most well-reviewed movies from its genre.
5. Snakes on a Plane (2006)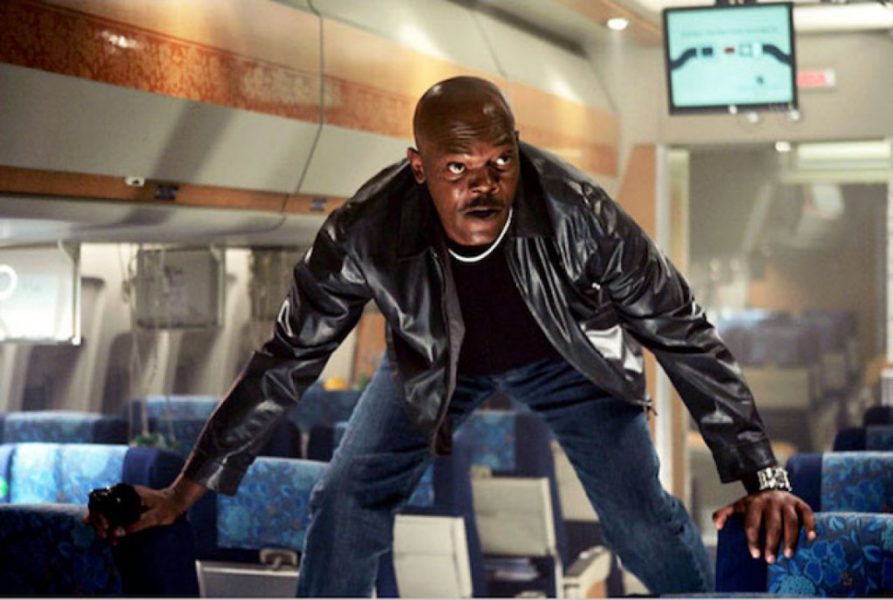 No matter how many iconic roles Samuel L. Jackson does – Jules from 'Pulp Fiction', 1994), Mace Windu from 'Star Wars: Episode I – The Phantom Menace' (1999), Mr. Glass from 'Unbreakable' (2000) and Nick Fury from 'Avengers' – he will always be remembered and quoted from this B-Movie classic. Directed by David R. Ellis, 'Snakes on a Plane' is an action thriller that follows Agent Neville Flynn, played by Jackson, who has to rise up to the task of protecting the passengers of a plane when a bag full of deadly venomous snakes is deliberately released to kill a witness being flown from Honolulu to Los Angeles to testify against a mob boss. With such a bizarre premise, chaos is the only way a film can work, and it successfully does. Over the years, the film has gone on to gain a staunch cult following.
Read More: Movies Like Pulp Fiction
4. The Lost World: Jurassic Park (1997)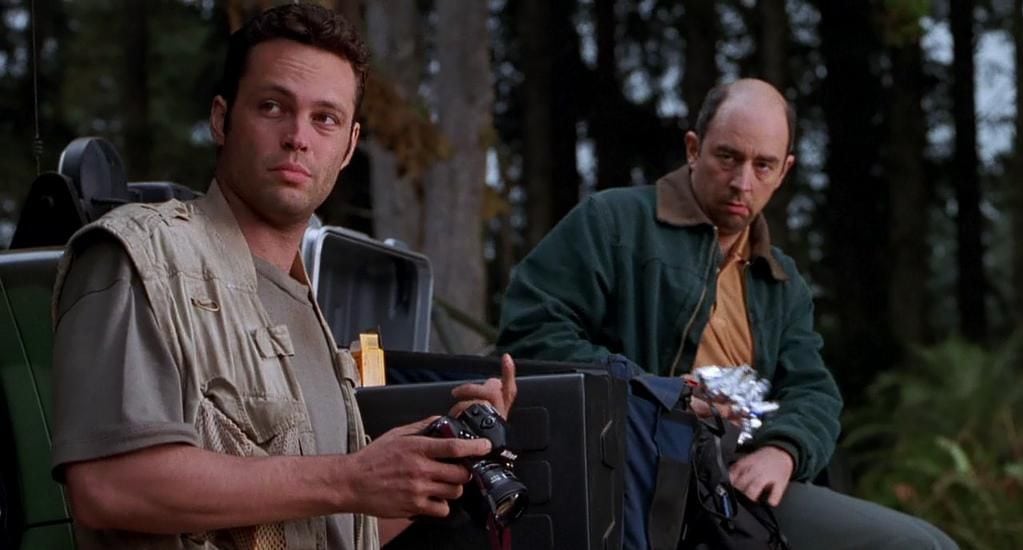 A sequel to Steven Spielberg's classic 'Jurassic Park' (1993), the science fiction adventure film follows us four years after the events of the first film where a research team is sent by Richard Attenborough's John Hammond to the Jurassic Park Site B island to study the dinosaurs there. However, the InGen team has other plans which lead to the dinosaurs wreaking complete havoc once again. Though the film is not as good as its prequel, which is a classic, 'The Lost World: Jurassic Park' does the needful to make it an entertaining watch. The film is adapted partially from Michael Crichton's 'Lost World', which was published in 1995. Directed by Spielberg and written by David Koepp, the movie stars Jeff Goldblum, Julianne Moore, Pete Postlethwaite and Arliss Howard.
Read More: Movies Like 'Star Wars'
3. Tremors (1990)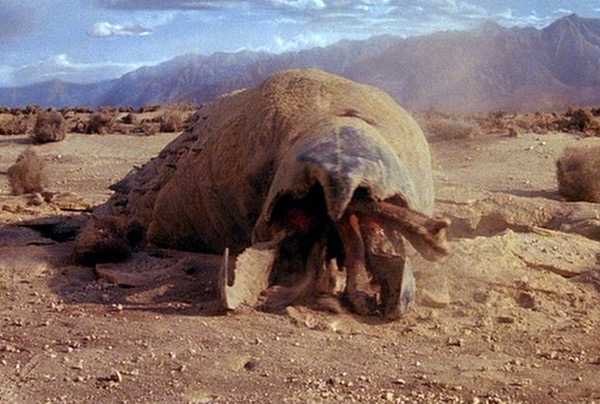 Directed by Ron Underwood and co-written by Brent Maddock and S. S. Wilson, 'Tremors' follows the story of natives of a small isolated town who have to defend themselves against outlandish underground creatures which are killing them one by one. The narrative of the film combines the elements of horror and black comedy to create a cohesive narrative. The film also helped actor Kevin Bacon rise back to prominence after a string of commercial and critical failures. It holds a rating of 85% on Rotten Tomatoes and is a great watch for horror fans.
Read More: Movies Like The Mask
2. Arachnophobia (1990)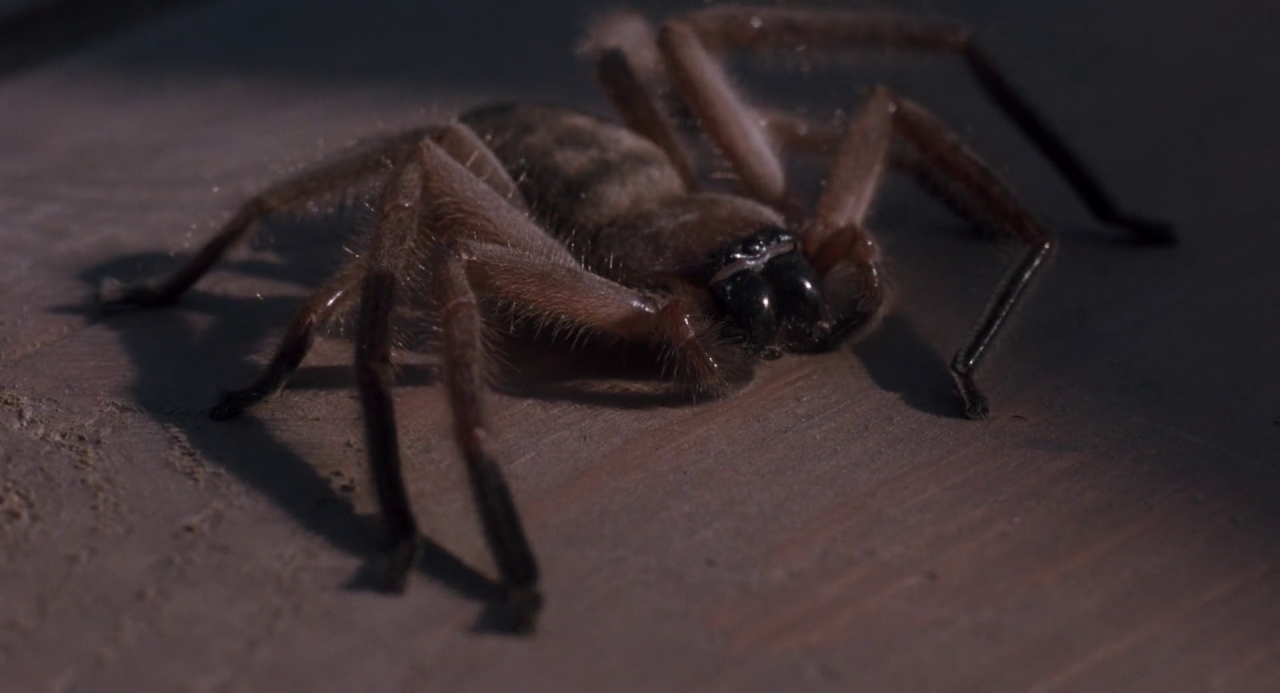 A black comedy horror, 'Arachnophobia' follows a newly discovered Venezuelan spider which, while being transported to a small American town, reproduces a new species of deadly spiders that begin killing the town's residents one by one. Directed by debutant Frank Marshall and written by Don Jakoby and Wesley Strick, the film is surprisingly cohesive and genuinely funny. It gives some chills and even pokes fun at the genre of B-Movie classics. With its spiders slowly crawling over peoples' shoulders and weaving gigantic sticky webs, the film surely delivers on its title. The movie also won the award of "Best Horror Film" at the Saturn Awards.
Read More: Movies Like Transformers
1. Predator (1987)
A science fiction action thriller, 'Predator' follows Arnold Schwarzenegger as Major Alan "Dutch" Schaefer, a leader of an elite military rescue team on a mission to save hostages in a guerrilla-held territory in Central America. However, while completing the mission, the team realizes that a technologically advanced space alien monster, named the "Predator", is preying on the team. Directed by John McTiernan and co-written by Jim Thomas and John Thomas, the film is filled with campy and over-the-top sequences, which makes it such a great watch. One of the major reasons as to why many of the B-Movie horror films don't work is due to them not committing to the premise. However, 'Predator' does that, and that's what makes it such a brilliant piece of work. Though the film received some criticism for its poor narrative, it undoubtedly delivers on its premise with pure brilliance.
Read More: Movies Like The Predator