Minions, Gru and his three adorable daughters are behind the tremendous response that 'Despicable Me' receives from kids and their families. Out of a plethora of animated movies made every year, only a handful make their place in the hearts of adults, and 'Despicable Me' surely earned the centermost spot. With the talented Steve Carrell starring as the voice of Gru, 'Despicable Me 2,' 'Despicable Me 3,' and 'Minions' are a great set of films to watch with children as well as adults.
The tale of a villain's persistent efforts to leave his crime days behind, only for the sake of his family, has something about it which maintains its audience's interest to look forward to more from the series. Any fan of the series will say it, and so do we agree, that there's nothing like the horde of minions taking trouble wherever they go. If you are trying to find more movies like 'Despicable Me', here's the list for you. You can watch several of these movies on Netlfix, Hulu or Amazon Prime.
7. Toy Story (1995)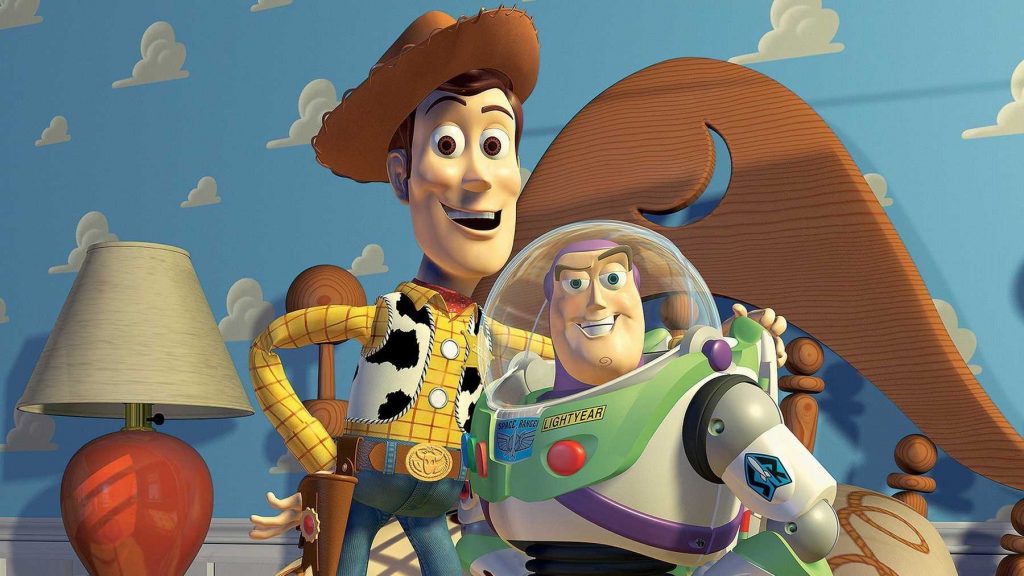 'Toy Story' is the first completely computer-animated film. Just like 'Despicable Me,' the craze of 'Toy Story' made three more sequels possible. The exceptional feature of 'Toy Story' is that it doesn't belong to just one generation, it was in trend during its first release 25 years ago and it is still loved by today's kids. It features Tom Hanks as the voice of Woody and Tim Allen as the voice of Buzz Lightyear. The story is about the toys who come to life in human absence. Woody and Buzz Lightyear compete to become the best toy of their owner, Andy Davis (voiced by John Morris). Later, they together proceed to reunite with Andy.
6. Ice Age (2002)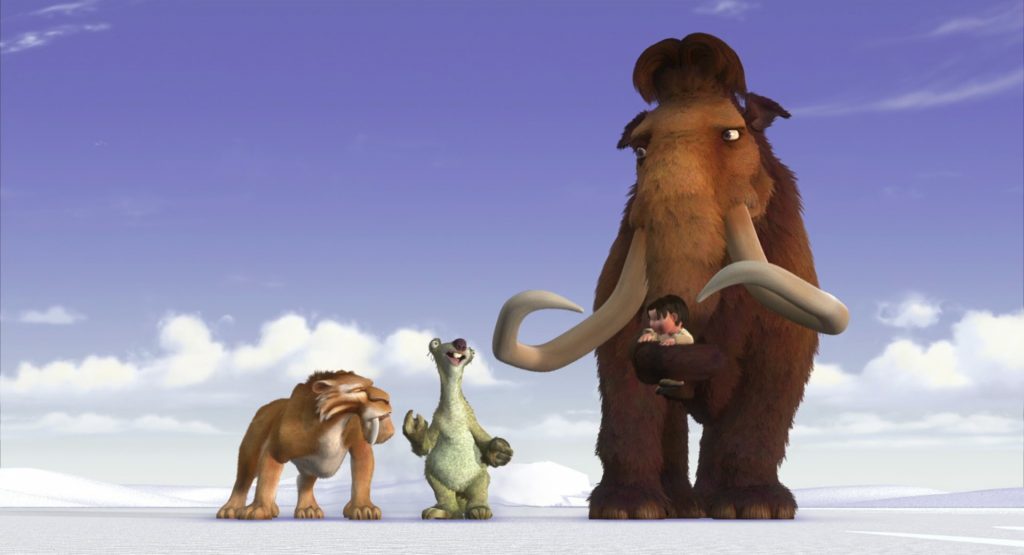 While speaking of humor and animation, 'Ice Age' can never be left out. As the names suggest, it is, indeed, set in the Ice Age. The movie focusses on the lives of three pre-historic mammals, Manny (Ray Romano), a serious woolly mammoth, Sid (John Leguizamo), a silly yet reliable sloth, and Diego (Denis Leary), a sarcastic saber-tooth tiger. They try to return a human baby safely to his parents. And let's not miss out on the annoyingly funny squirrel who is always behind an acorn. There are four other sequels you can follow to see where this group is headed.
5. Frozen (2013)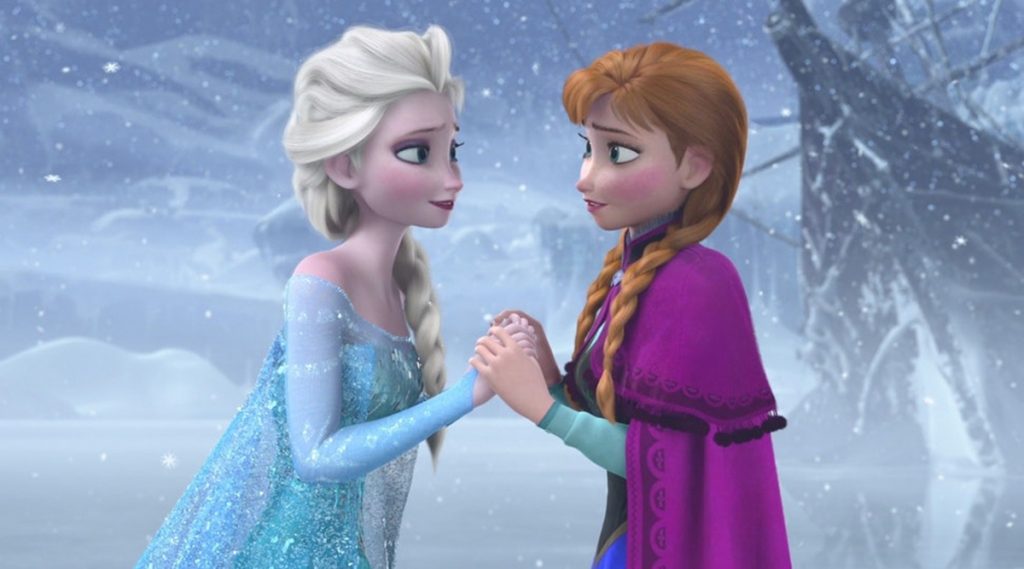 Two sisters from the royal family of Arendelle represent the strength of true love. Elsa (voiced by Idina Menzel), is set to become the queen of Arendelle. She fears her magical icy powers that once harmed her chirpy younger sister, Anna (voiced by Kristen Bell). When the secret of her powers is revealed, she is accused of being dangerous for everyone. This forces Elsa to run away, in her absence chilling winter takes over Arendelle. Fearless Anna goes to bring her sister back. On her way to finding Elsa, Anna is joined by an iceman, his loyal reindeer, and an alive snowman made of Elsa's magic. As happens in 'Despicable Me,' it is their love for each other that both Elsa and Anna survive. Frozen also has a sequel that takes their snowy tale further.
4. Ratatouille (2007)
A story of not giving up on one's dream sends the message that, if determined, even a rat can get things done. 'Ratatouille,' is originally a French dish cooked by a rat named Remy (voiced by Patton Oswalt). Remy is a gifted rat who can not only cook but is better than most of the experienced chefs around. Remy's life changes when a garbage boy named Alfredo Linguini (voiced by Lou Romano) discovers his skills. With the help of Alfredo, Remy lives his dreamlife while Alfredo gets promoted as one of the chefs of the Parisian restaurant he worked for.
3. Finding Nemo (2003)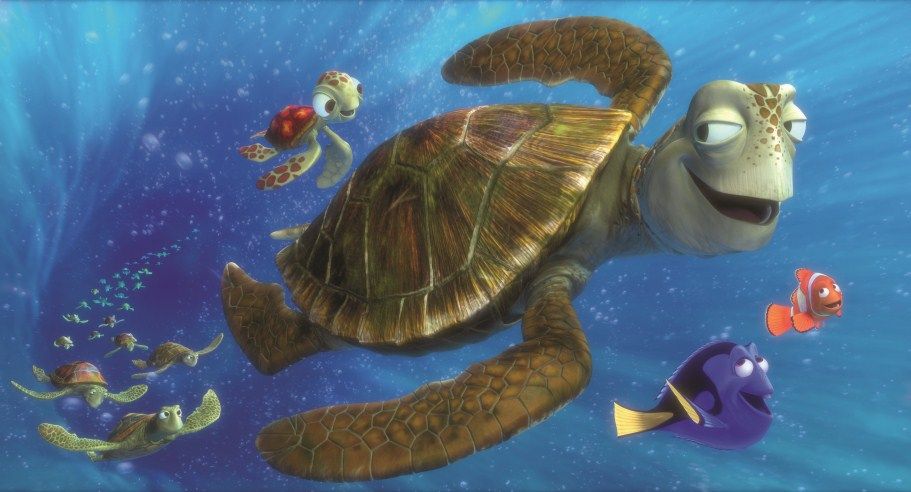 Albert Brooks voices as Marlin, a clownfish whose son, Nemo (voiced by Alexander Gould) is missing. Marlin is ready to cross the sea and go beyond the limits of an ordinary clownfish to save Nemo. Ellen DeGeneres voiced forgetful Dory, a royal-blue tang fish. Together they face the predators and make many new friends. While Marlin sets off to find his son, Nemo is daring enough to get back. The journey teaches Marlin the importance of taking risks and what freedom means for his son.
2. The Adventures of Tintin (2011)
'The Adventures of Tintin: The Secret of the Unicorn' was created under the direction of Academy Award winner, Steven Spielberg. It is not any regular children's movie. Tintin (Jamie Bell) with his loyal and smart dog, Snowy goes looking for the treasure of the Unicorn, an ancient ship. Captain Haddock (Andy Serkis) accompanies them on the trail. This film is much more than what is expected out of animation. No wonder, 'The Adventures of Tintin' is liked by kids and praised by critics.
1. Kung Fu Panda (2008)
The idea of seeing a panda in action mode can be hard to believe. Still, 'Kung Fu Panda' openly wins the challenge. In ancient China, where animals have a human-like life, Po (Jack Black), a giant panda lives with his adoptive father Mr. Ping (voiced by James Hong), a Chinese goose. Po is a huge fan of kung fu but never practiced it in real life. He is named the "Dragon Warrior" and from there, his journey began to defeat Tai Lung, an evil warrior.
Read More: Movies Like Toy Story