'Get Duked' is Ninian Doff's 2019 debut as a feature film director. It follows the darkly comedic misadventures of four teenage boys as they try to save their lives from gun-wielding masked psychopaths and at the same time complete their three tasks for the Duke of Edinburgh Award. The boys have to survive for three nights and four days in the Scottish Highlands and display teamwork, foraging, and orienteering skills to be able to win the prestigious laminated certificate for the Duke of Edinburgh Award. Hunting them for sport is a couple of stuck up oldies in masks who take it upon themselves to kill juvenile troublemakers to make a better society.
If you liked 'Get Duked' and are looking for more such movies, we have below a list of 7 of the best black comedies that you would like, since they have the similar kind of dark thrilling humor as 'Get Duked'. You can watch several of these films on Netflix, Hulu, or Amazon Prime.
7. The Dictator (2012)
A brutal dictator travels to New York to address the United Nations Security Council but ends up getting kidnapped by a hitman hired by his power-hungry uncle. More complications arise when he starts to fall for a kind-hearted and nice American girl who looks like a boy. Most people view it as a guilty pleasure because 'The Dictator' really brings on the dirty jokes and cheap, mean-spirited laughs that you will be mildly ashamed of, even while you're LOL-ing. Comedy doesn't get meaner or darker than this.
6. Death at The Funeral (2010)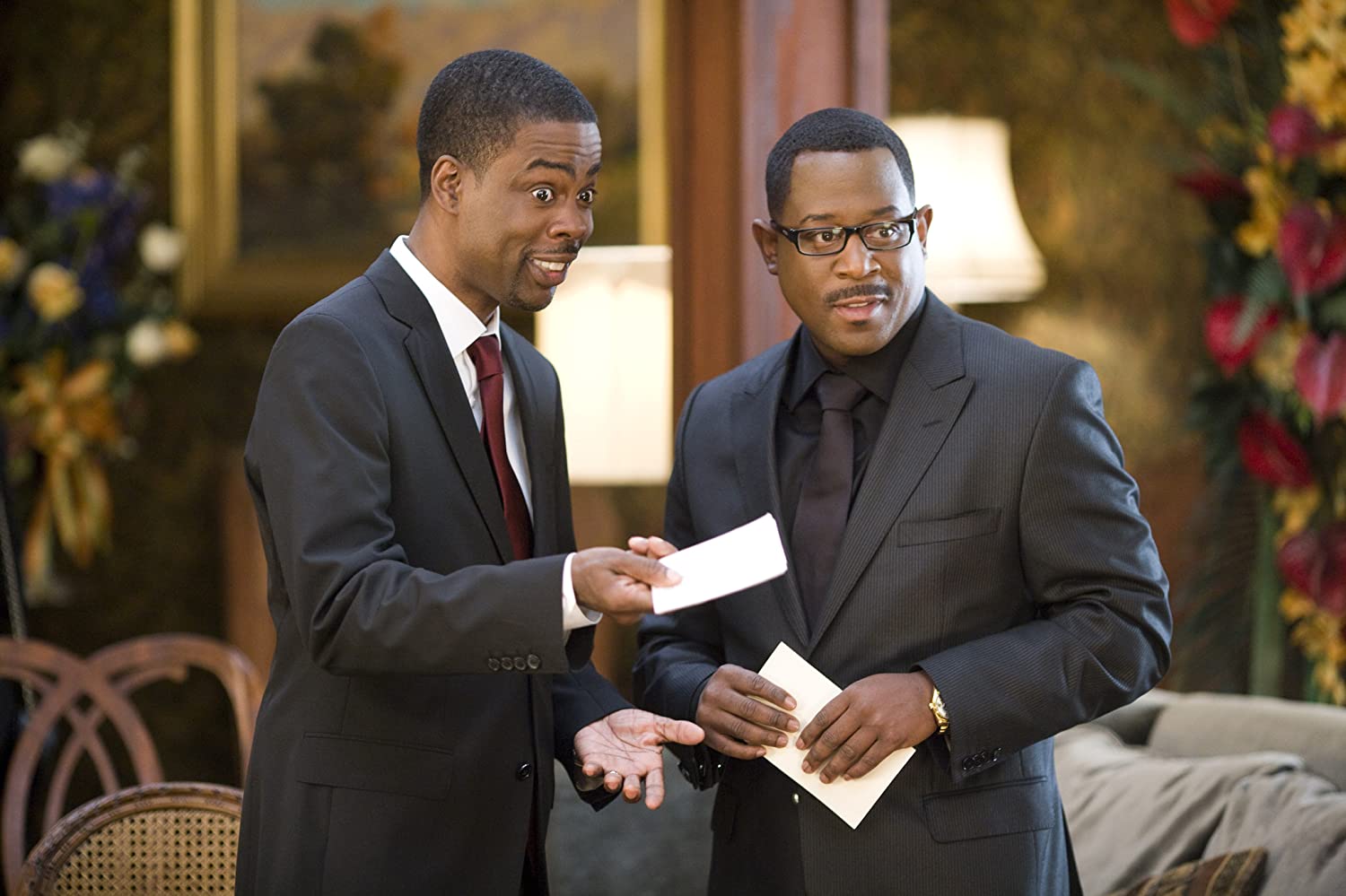 Chaos ensues and accusations fly as long-buried secrets of a dysfunctional family are exposed at their patriarch's funeral ceremony. Full of dark, inappropriate humor that is bound to give you a serious case of the chuckles, this film is directed by Neil LaBute with a screenplay by Dean Craig. It stars Chris Rock, Martin Lawrence, Keith David, Loretta Devine. Since this is a remake, there is a British version with Peter Dinklage that you might also want to try.
5. Villains (2019)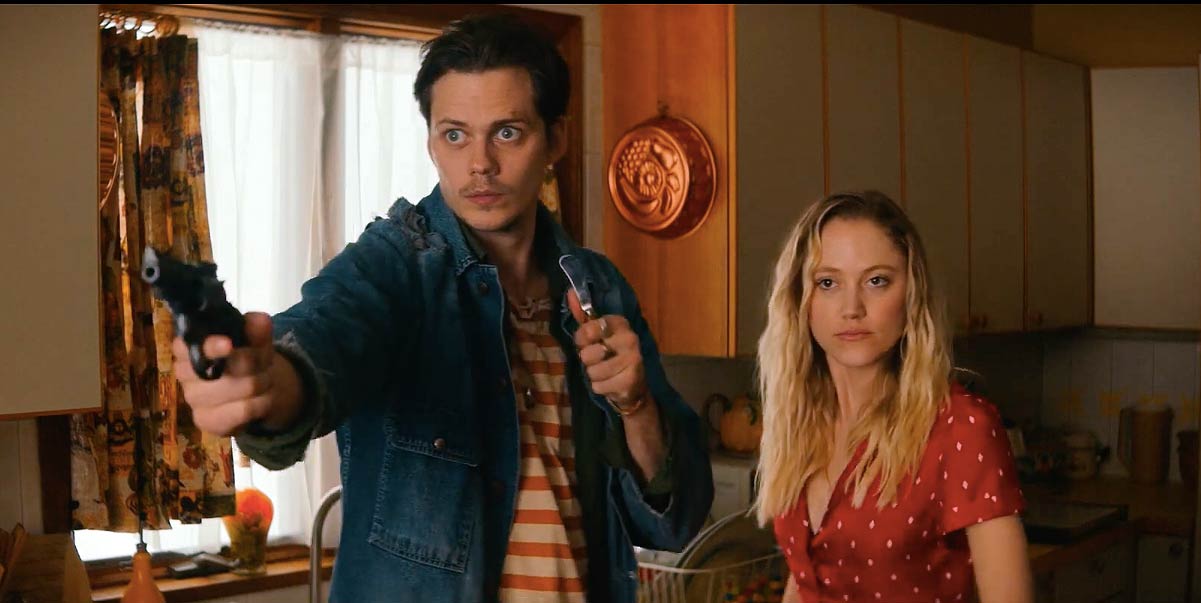 A pair of blundering amateur criminals bite more than they can chew when they break into the house of a couple who's hiding creepy secrets in this dark comedy/thriller. It brings to mind the question, who's really the villain and who's the hero. Directed by Dan Berk, Robert Olsen, it stars Bill Skarsgård, Maika Monroe, Blake Baumgartner, and Jeffrey Donovan in key roles.
4. The Cabin in The Woods (2011)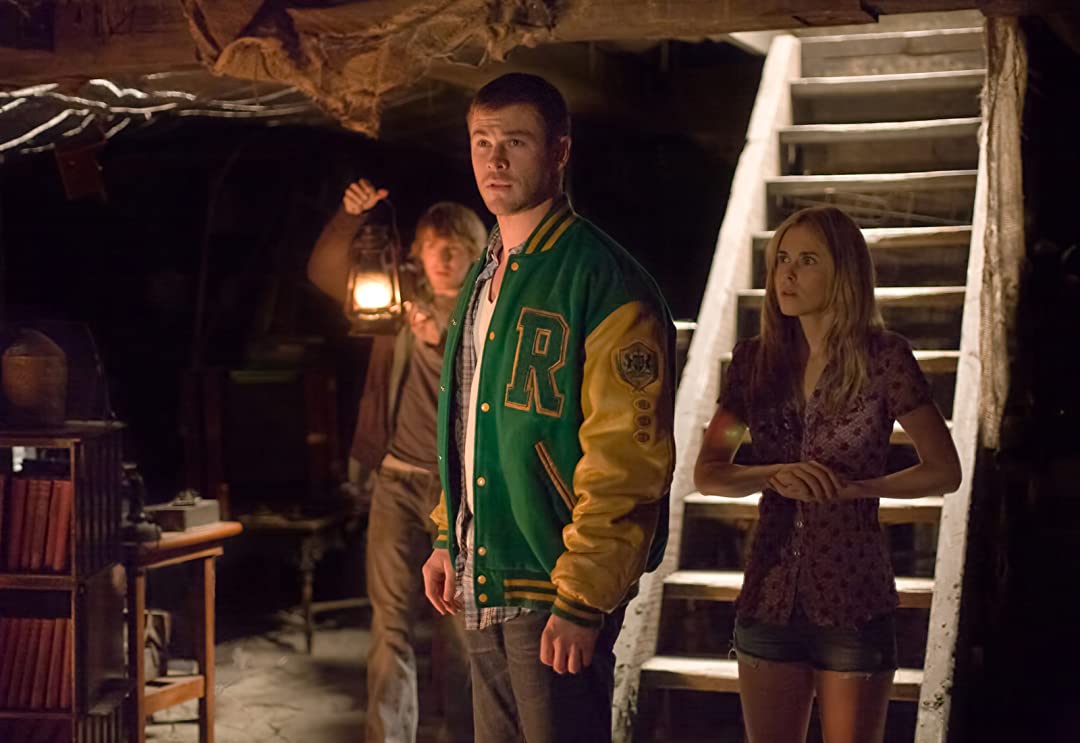 Every time in a movie, when teenagers stop at a secluded cabin in the middle of nowhere, we ask "why". You just know everything is about to go horribly wrong for those teens and most of them will probably end up getting brutally murdered. But trust us on this, watch 'The Cabin in The Woods' anyway. It's a bloodbath, yes, but it's also quite funny and some twists might surprise you. The film stars Kristen Connolly, Chris Hemsworth, Anna Hutchison, Fran Kranz, Jesse Williams, Richard Jenkins, and Bradley Whitford.
3. Knives Out (2019)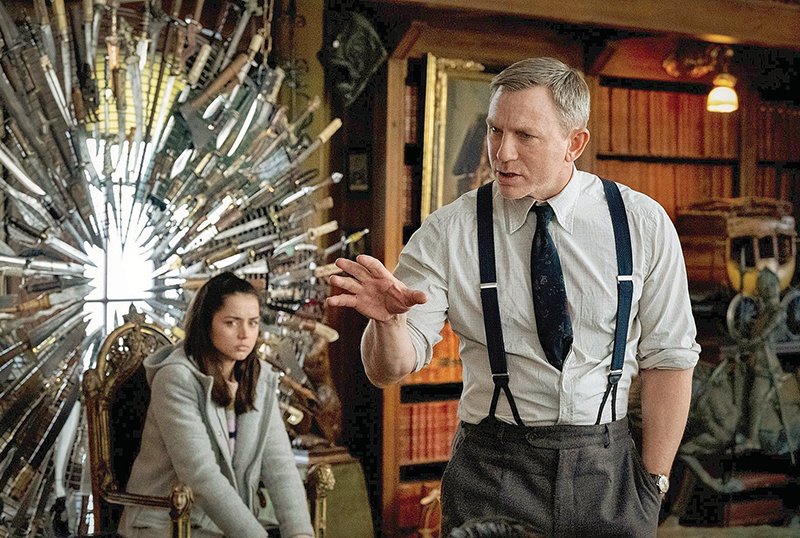 When novelist Harlan Thrombey dies in mysterious circumstances, renowned Detective Benoit Blanc suspects everyone in the wildly dysfunctional Thrombey family. There is a thick web of lies and deception that the detective needs to sift through in order to find the real culprit. Directed by Rian Johnson, and starring Daniel Craig, Chris Evans, Ana de Armas, Jamie Lee Curtis, this black comedy is more than your average "whodunit" murder mystery.
2. Lemony Snicket's A Series of Unfortunate Events (2004)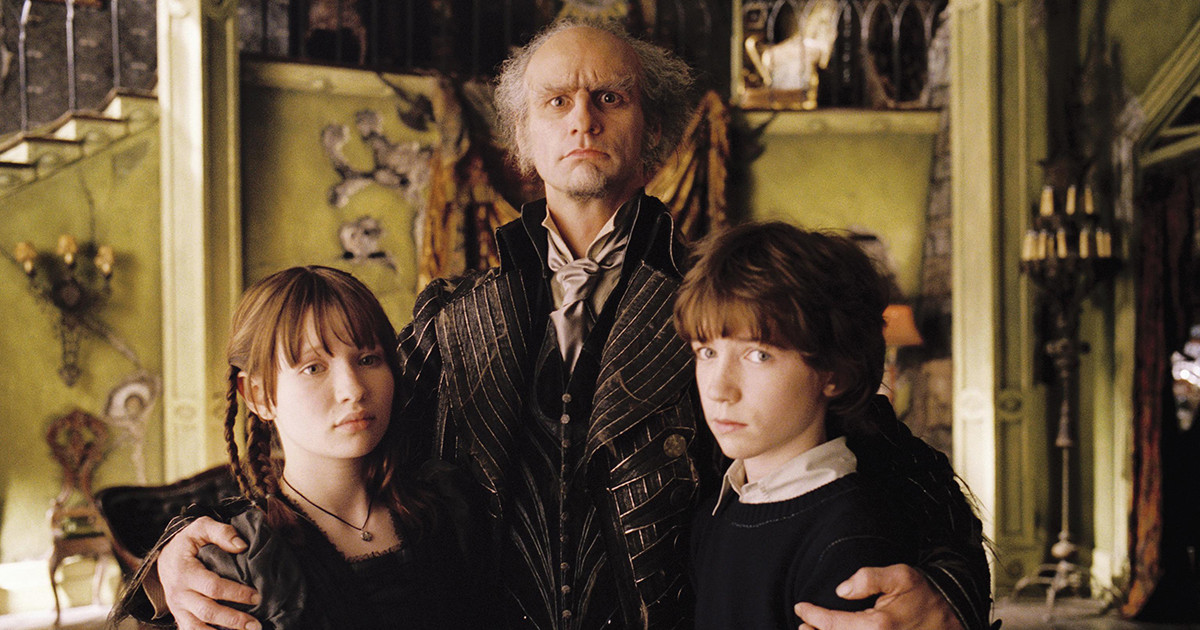 The Baudelaire siblings, after they are tragically orphaned, are sent to live in the care of a cruel old distant relative – Count Olaf – but things take a very dark turn for the kids when they figure out that Count Olaf is only after their considerable wealth. While Jim Carrey's villainous Count Olaf will entertain you to no end with his vile schemes and poor execution skills, we also highly recommend the Netflix series of the same name in which Count Olaf is played by Neil Patrick Harris. This movie (or TV series) does not go soft on the plight of the Baudelaires, just because they're kids. But then, that's what dark comedy is all about.
1. Ready or Not (2019)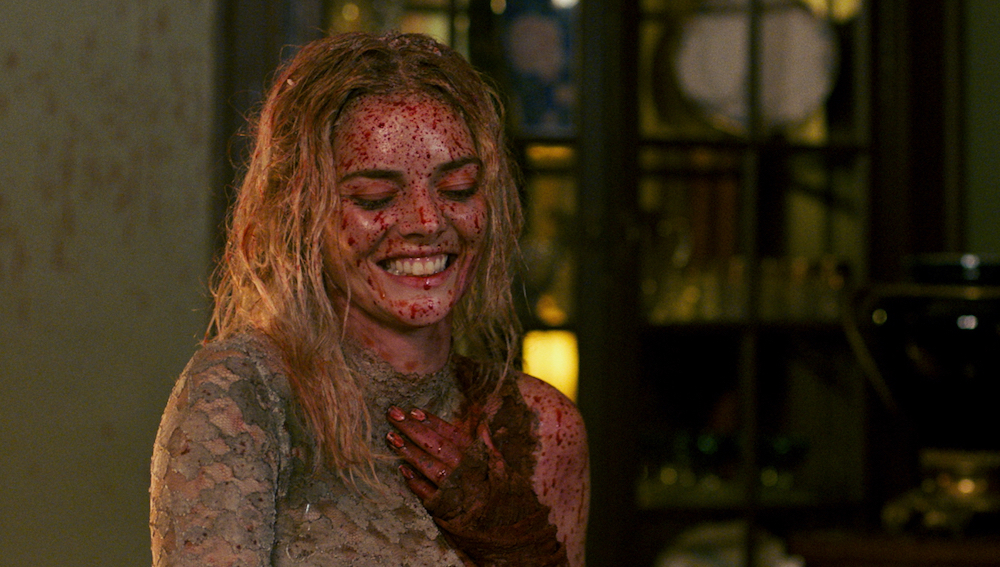 A new bride spends her wedding night trying to survive her husband's murderous family as they attempt to sacrifice her for a Satanic ritual. But this is no helpless simpering woman. She soon finds a way to turn the tables on her not-so-lovable new relatives. Directed by Matt Bettinelli-Olpin and Tyler Gillett, and starring Samara Weaving, Adam Brody, Mark O'Brien, and Henry Czerny.
Read More: Where Was Get Duked Filmed?