Directed by Matt Bettinelli-Olpin and Tyler Gillett from a screenplay by Guy Busick and R. Christopher Murphy, 'Ready or Not' is a fun twist on the slasher/ritualistic genre. A new bride has to hide on her wedding night to avoid being sacrificed in a satanic ritual by her husband's family. The film is a dark comedy and ritualistic deranged horror. It stars Samara Weaving and Adam Brody. If you're looking for more films that are set to a similar premise, we have a list of 7 best movies that are similar to 'Ready or Not'. You can watch many of these movies like 'Ready or Not' on Netflix, Hulu, or Amazon Prime.
7. You're Next (2011)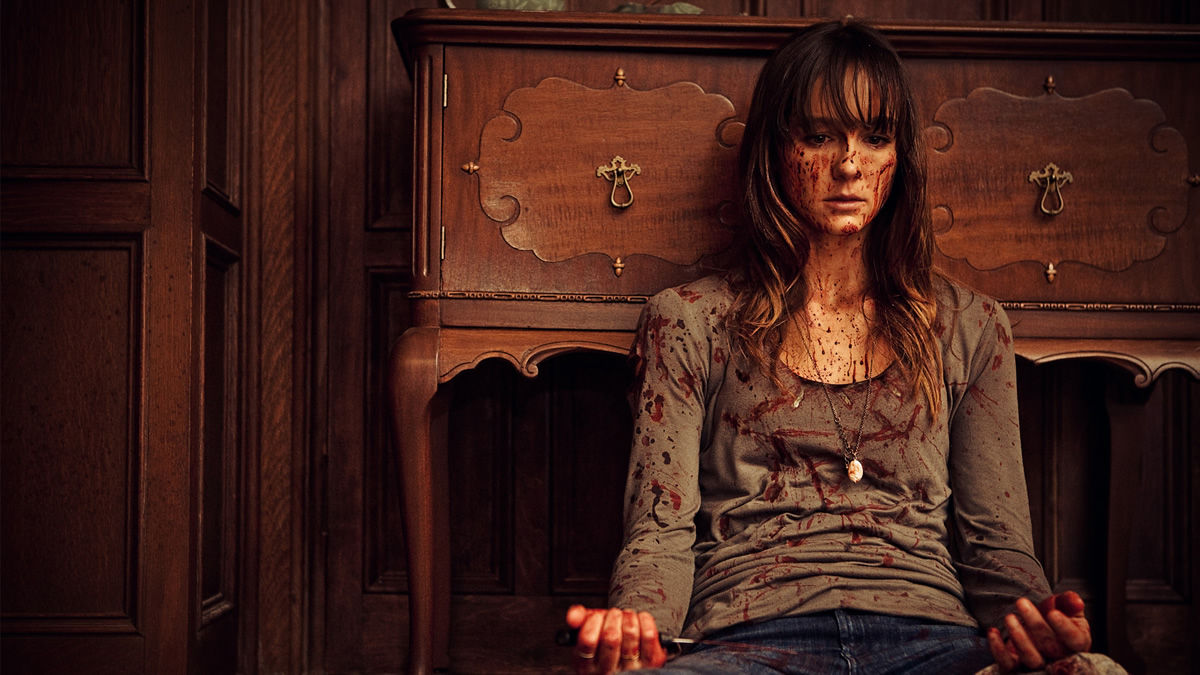 When a group of mask-wearing ax-wielding killers descends upon a wealthy estranged family, they must put aside differences and pull together to survive. This movie is similar to 'Ready or Not' with its basic "trapped-in-a-house-with-a-killer" plotline. Starring Sharni Vinson, Nicholas Tucci, Wendy Glenn, A. J. Bowen, Joe Swanberg, Barbara Crampton, and Rob Moran, this movie is directed by Adam Wingard.
6. Jennifer's Body (2009)
When it came out more than a decade ago, Jennifer's Body (directed by Karyn Kusama, written by Diablo Cody) was declared dead on arrival and was not favorably received by critics or audiences. Now, more than 10 years after its release, the movie (starring Megan Fox and Amanda Seyfried) once considered a trashy flop has now popularly gained a reputation as a cult classic and one of the best female-led horror films. It's about a high school cheerleader who rises as an undead succubus after being sacrificed in a satanic ritual (she meets the Satan worshippers at a rock concert that she went to with her BFF).
5. We Summon the Darkness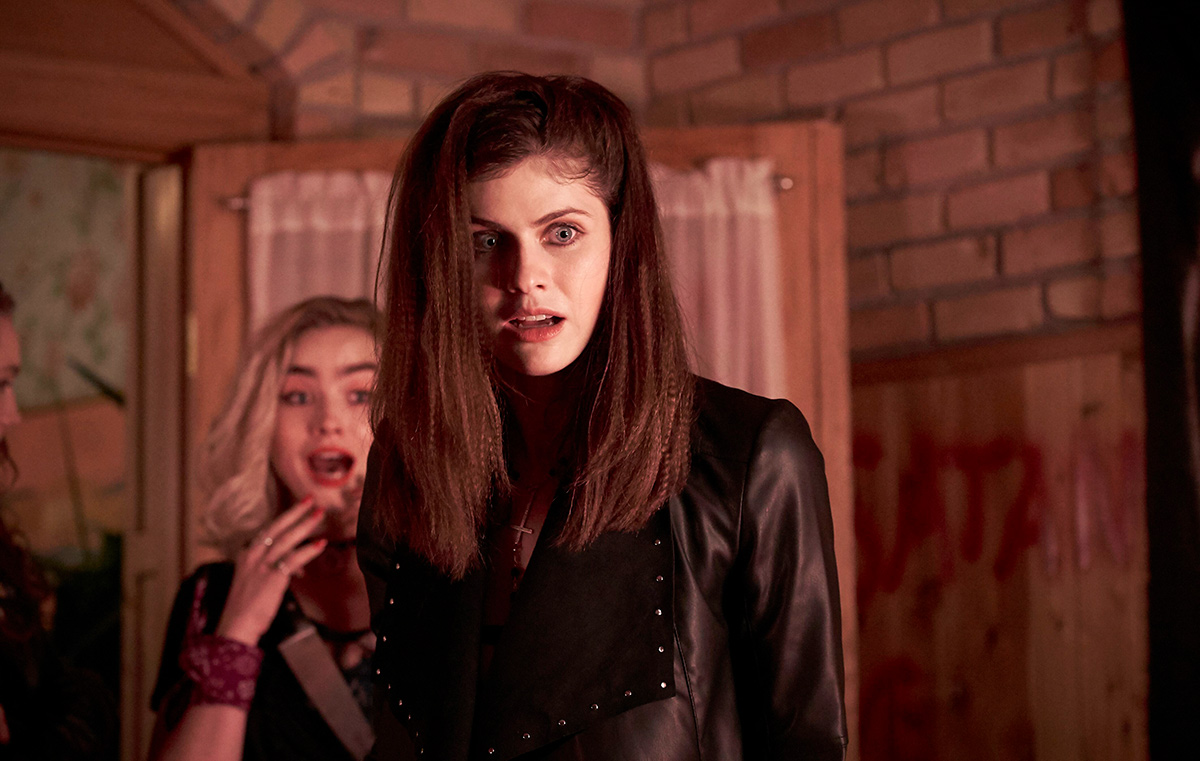 Director Marc Meyers explores the 1980s' "Satanic Panic" theme in his 2019 horror/comedy 'We Summon The Darkness'. The movie stars Alexandra Daddario, Keean Johnson, Maddie Hasson, Amy Forsyth, Logan Miller, Austin Swift, and Johnny Knoxville. 'We Summon The Darkness' leans into the popular 80s' horror movie premise of satanic cults engaging in almost slasher-like gruesome murders. The film overall received mixed reviews from both critics and viewers, but it still makes for a good watch if you are a fan of the "ritualistic slashing" sub-genre of horror. It's refreshing as well. There are three major twists that even seasoned horror-lovers will not be able to predict. It follows three girls who meet a group of boys at a heavy metal concert and then bring them home for post-concert drinks. A grisly satanic murder spree follows.
4. The Babysitter (2017)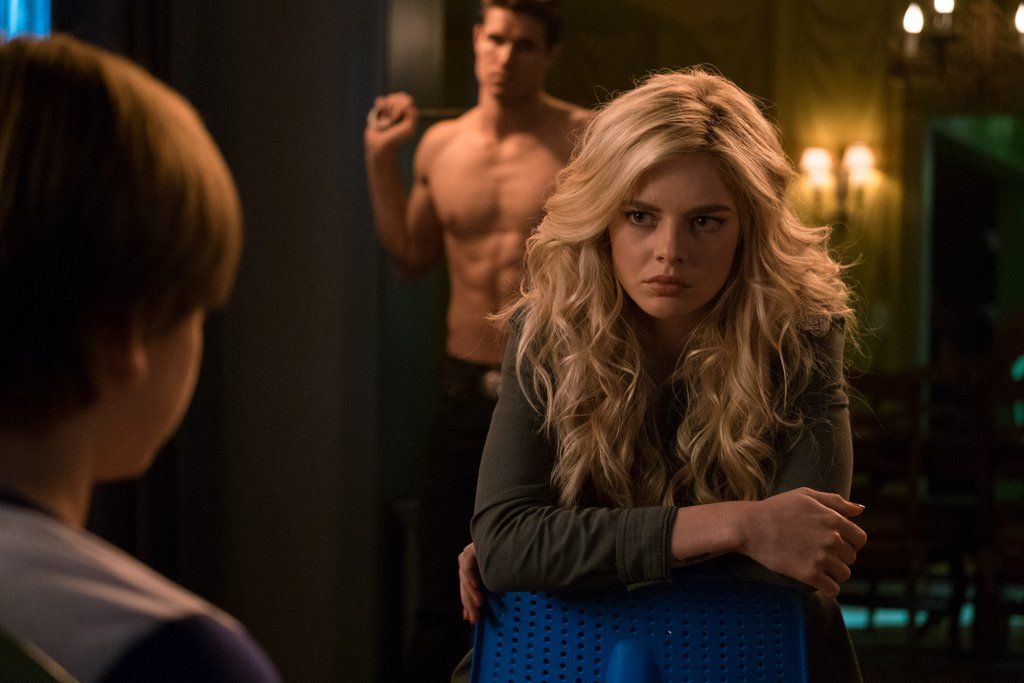 A young boy stays past his bedtime to discover his attractive babysitter belongs to a satanic cult. The movie stars Samara Weaving, Judah Lewis, Hana Mae Lee, Robbie Amell, and Bella Thorne in main roles and is directed by McG. Just like 'Ready or Not', this film is a horror-comedy that features buckets and buckets of blood.
3. The Strangers (2008)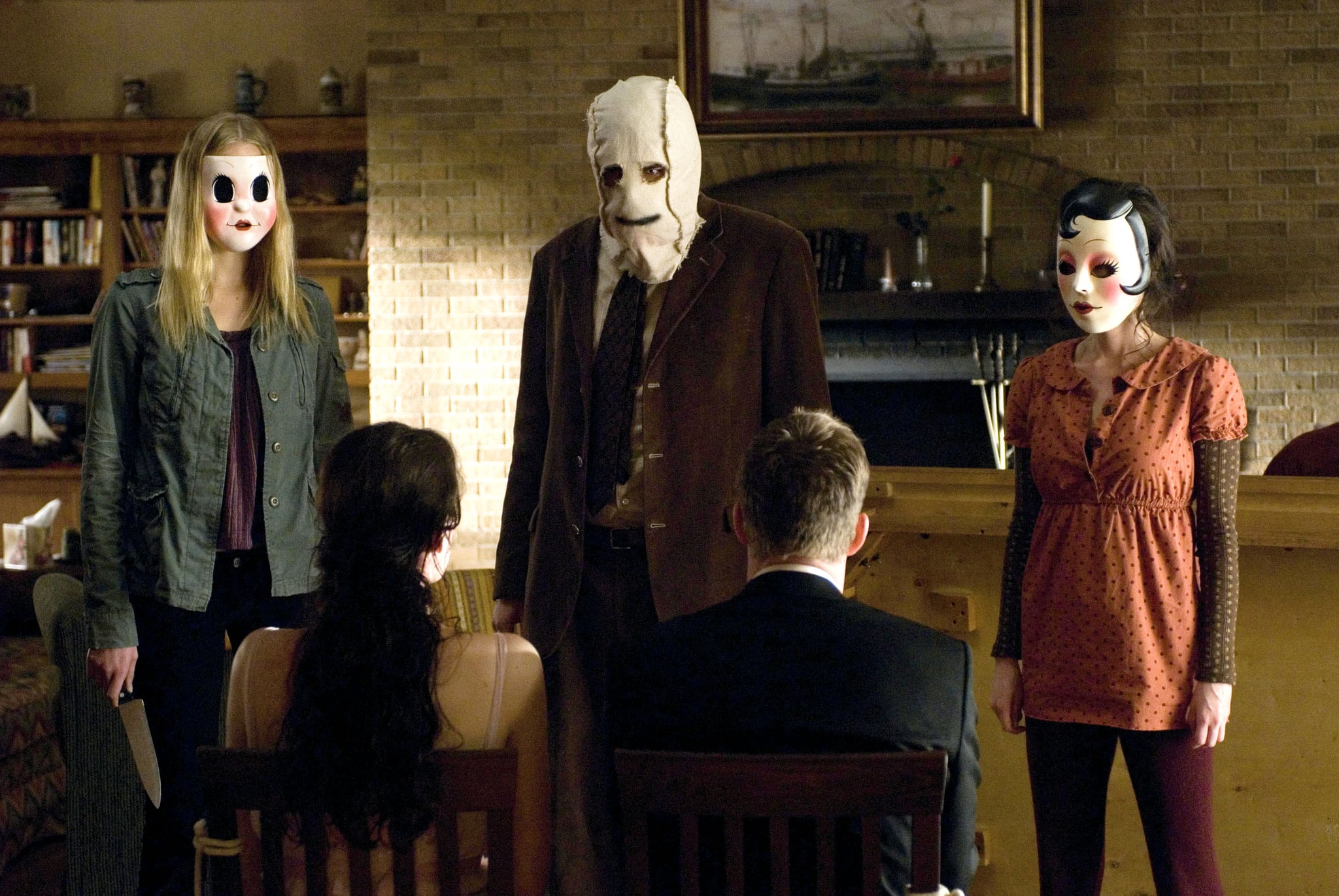 A couple with a strained marriage go to a remote house in order to get some quality time together but the night takes a gruesome turn when three masked slashers arrive in the wee morning hours. This psychological horror film is written and directed by Bryan Bertino and stars Liv Tyler and Scott Speedman. Although the film is similar to 'Ready or Not', it has two major differences. There is no ritualistic killing and there is no motivation for the killing. The pointless killing in 'The Strangers' is more chilling when compared to the murder-for-a-cause as shown in 'Ready or Not'.
2. Don't Breathe (2016)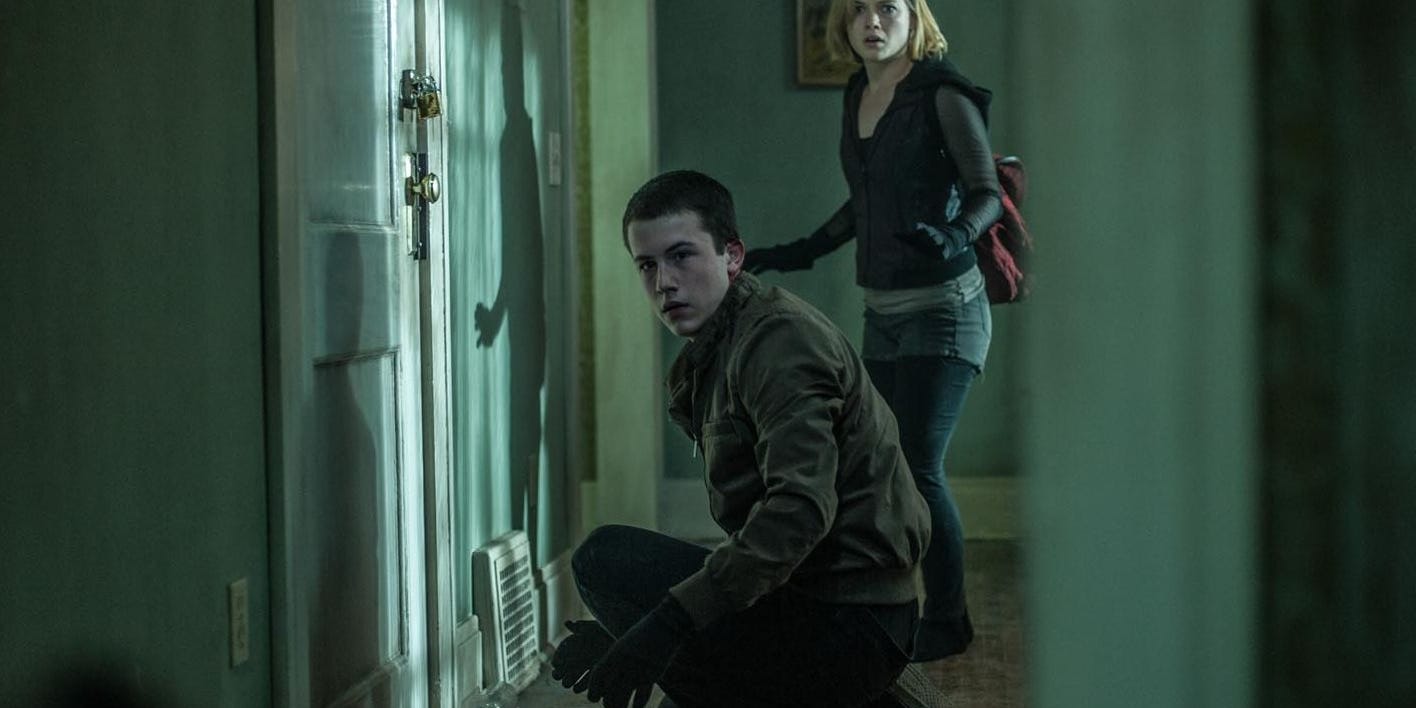 Three delinquents break into the house of a blind war veteran to steal his money but, to their horror, discover that the blind man is not as defenseless as they had thought. Directed by Fede Álvarez and starring Stephen Land, Jane Levy, and Dylan Minnette, this film has a similar twist to that of 'Ready or Not' where the film ends in a completely unexpected way.
1. The Final Girls (2015)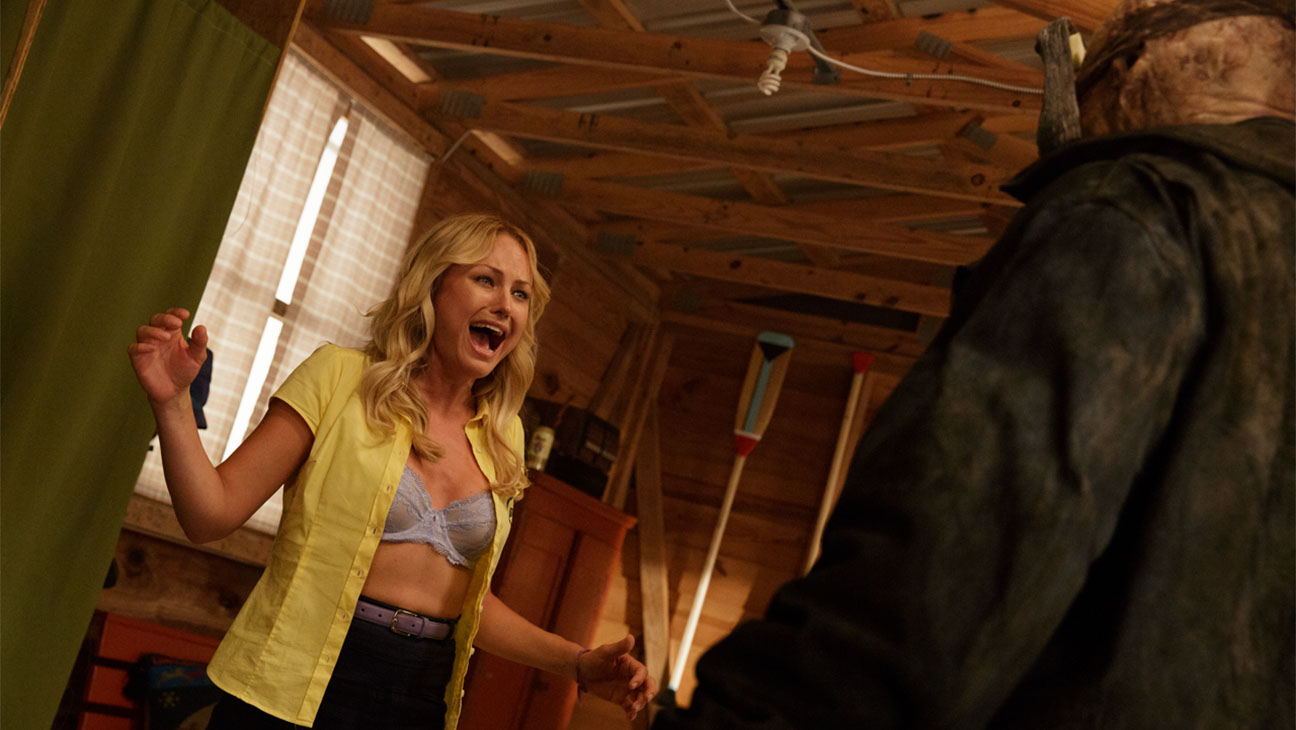 A teen girl and her friends somehow end up inside a 1980's slasher movie that they had gone to see and their chances of escaping from the sinister happenings are less than slim. Horror, teenagers, dark comedy, a killer on the loose, and lots of blood – this film shares all of these with 'Ready or Not' and is a ton of fun to watch. It is directed by Todd Strauss-Schulson and stars Adam DeVine, Thomas Middleditch, Alia Shawkat with Alexander Ludwig, and Nina Dobrev.
Read More: Sexiest Horror Movies Ever Made