Directed by Sean Anders, 'Sex Drive' revolves around a kind and demure 18-year-old boy named Ian Lafferty (Josh Zuckerman). He pretends to be handsome and athletic while looking for a girl online. He becomes acquainted with "Ms. Tasty", who appears to be blonde and stunning on her profile photo. She asks him to come to Knoxville, Tennessee so they can meet. However, he lives in Bartlett, Illinois, and that's about 600-mile distance by road. After initial hesitation, he takes his loud and homophobic older brother's 1969 Pontiac GTO Judge to drive to Knoxville with his friends Felicia and Lance. Along the way, they meet a colorful swathe of characters, including a group of Amish people and the members of Fall Out Boy. If you love 'Sex Drive' and are looking for similar movies, we have seven best suggestions for you. You can most of these movies like 'Sex Drive' on Netflix, Hulu, or Amazon Prime.
7. Risky Business (1983)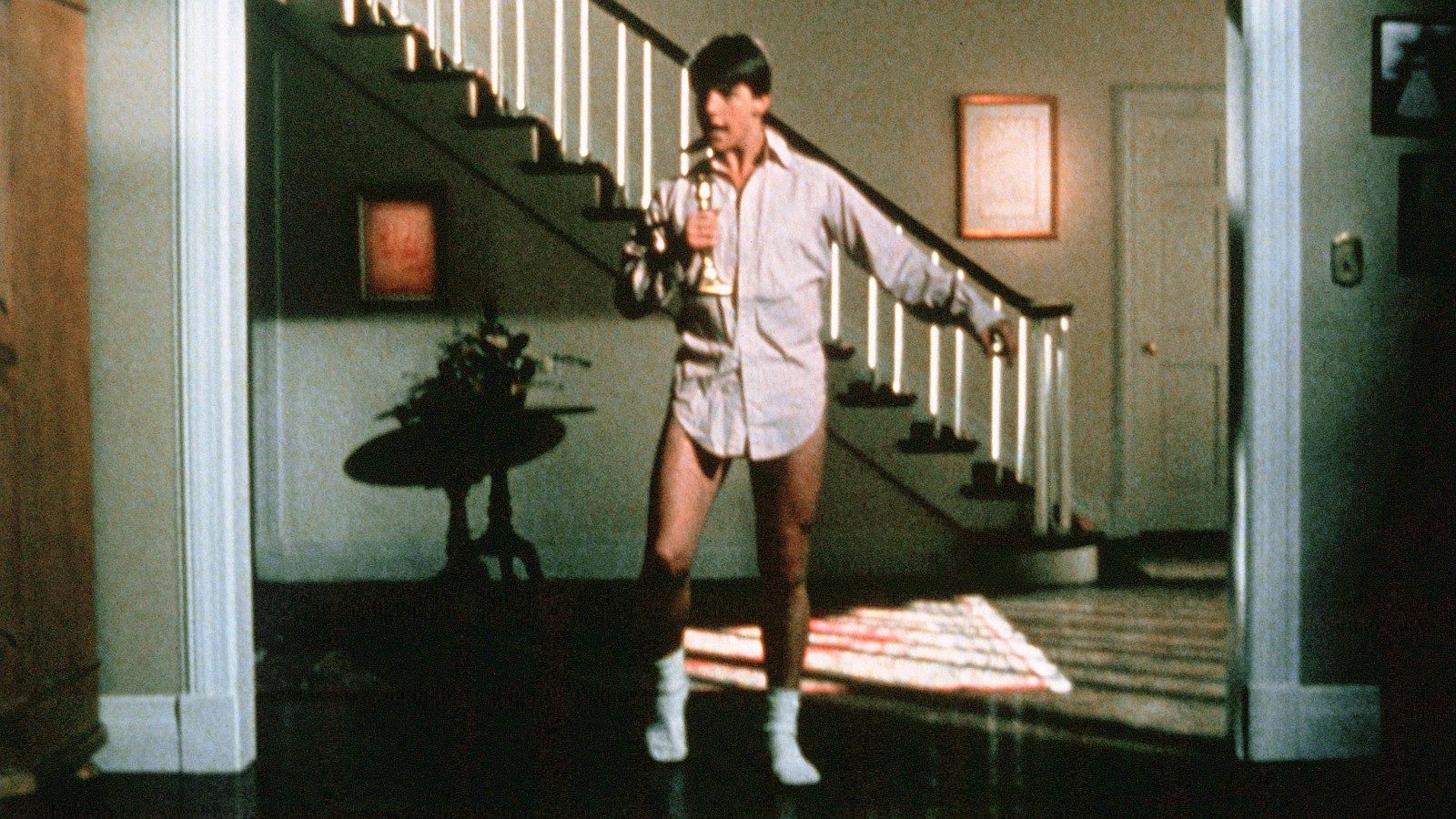 Joel Goodson's (Tom Cruise) parents are going on a trip, leaving him alone in their large house in an affluent Chicago neighborhood. Joel has always been a good, meritorious, and high-achieving kid, so his parents have no reason not to trust him. Spurred on by his friend Miles (Curtis Armstrong), who reiterates time and again that this is an incredible opportunity, Joel decides to have some fun. What follow are nights filled with alcohol, sex, debauchery, and danger. The film was the first big hit of Cruise's career, establishing him as the superstar he continues to be even today.
6. Road Trip (2000)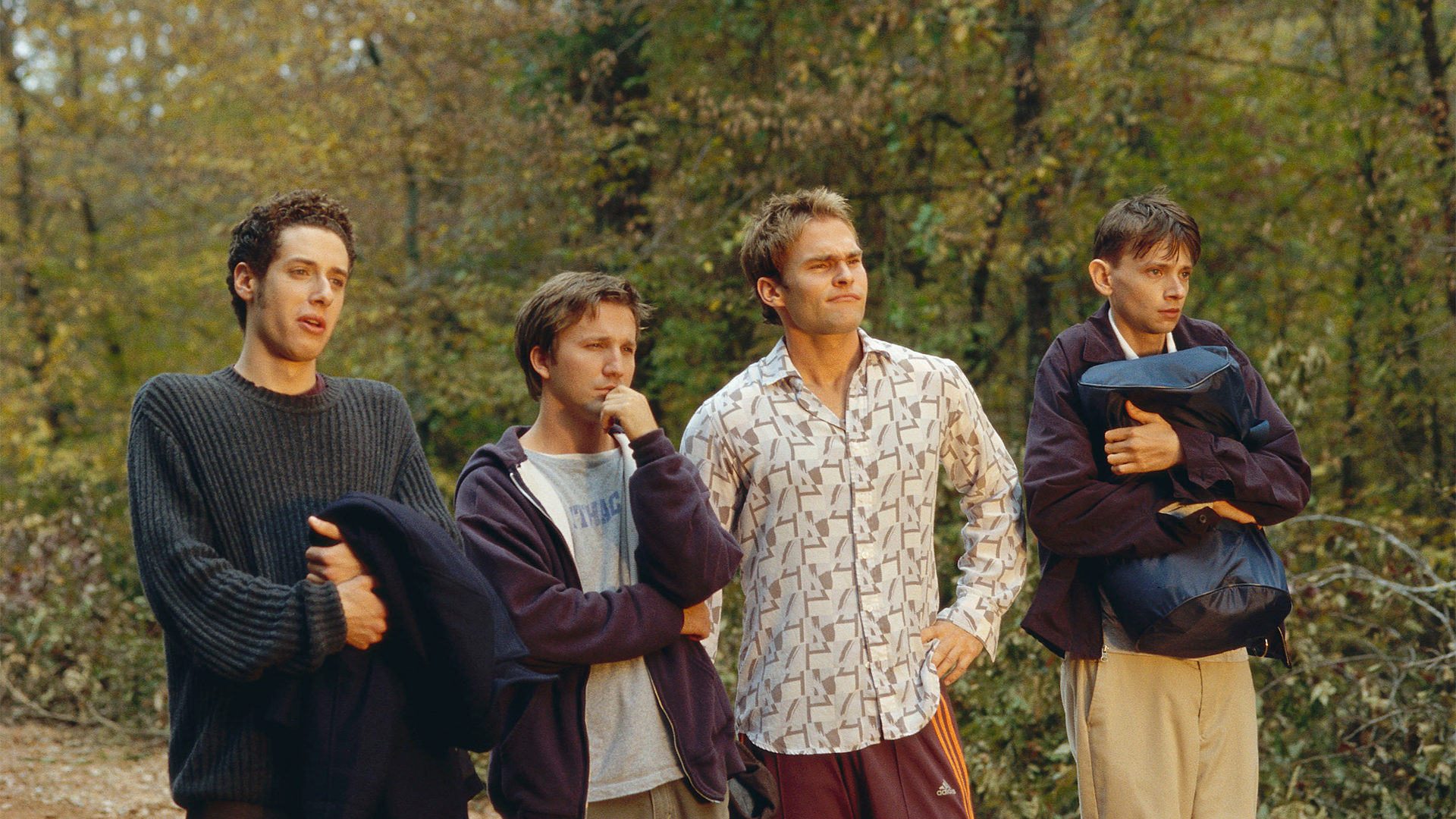 Josh and Tiffany (Breckin Meyer and Rachel Blanchard) have been together for a long time. When they enroll at different colleges after graduating high school, the two decide to have a long-distance relationship. Despite not hearing from Tiffany for a significant period, Josh continues to make videotapes of himself and send them to her. One night, frustrated by the silence on Tiffany's end, Josh has sex with a girl from his college, named Beth, and records the encounter. That video is then mistakenly mailed to Tiffany. Now Josh must embark on a road trip with his friends to get the video back before it reaches Tiffany.
5. Superbad (2007)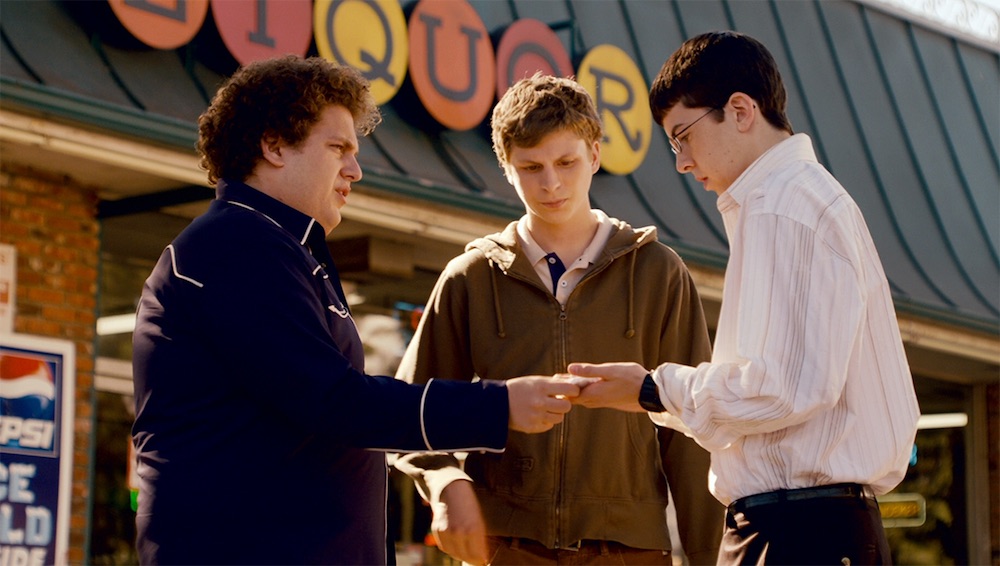 Despite being on the threshold of adulthood, Seth and Evan (Jonah Hill and Michael Cera) feel that they haven't really enjoyed life. As they prepare to go to different colleges, they are invited by Jules (Emma Stone) to a party at her home. Believing this to be their last chance to hang out with the popular crowd and even get together with some girls, they take on the responsibility of procuring alcohol for the party.
4. EuroTrip (2004)
When "Scotty" Thomas's (Scott Mechlowicz) girlfriend Fiona (Kristin Kreuk) leaves him for the lead singer of a pop-punk band, he goes on a trip to Europe to meet his German pen pal Mieke Schmidt (Jessica Boehrs). Accompanying him are his best friend Cooper Harris (Jacob Pitts) and twins Jenny (Michelle Trachtenberg) and Jamie (Travis Wester). As with any other road film, 'Eurotrip' is filled with rich, diverse, and memorable collection of characters who walk in and out of the screen.
3. American Pie (1999)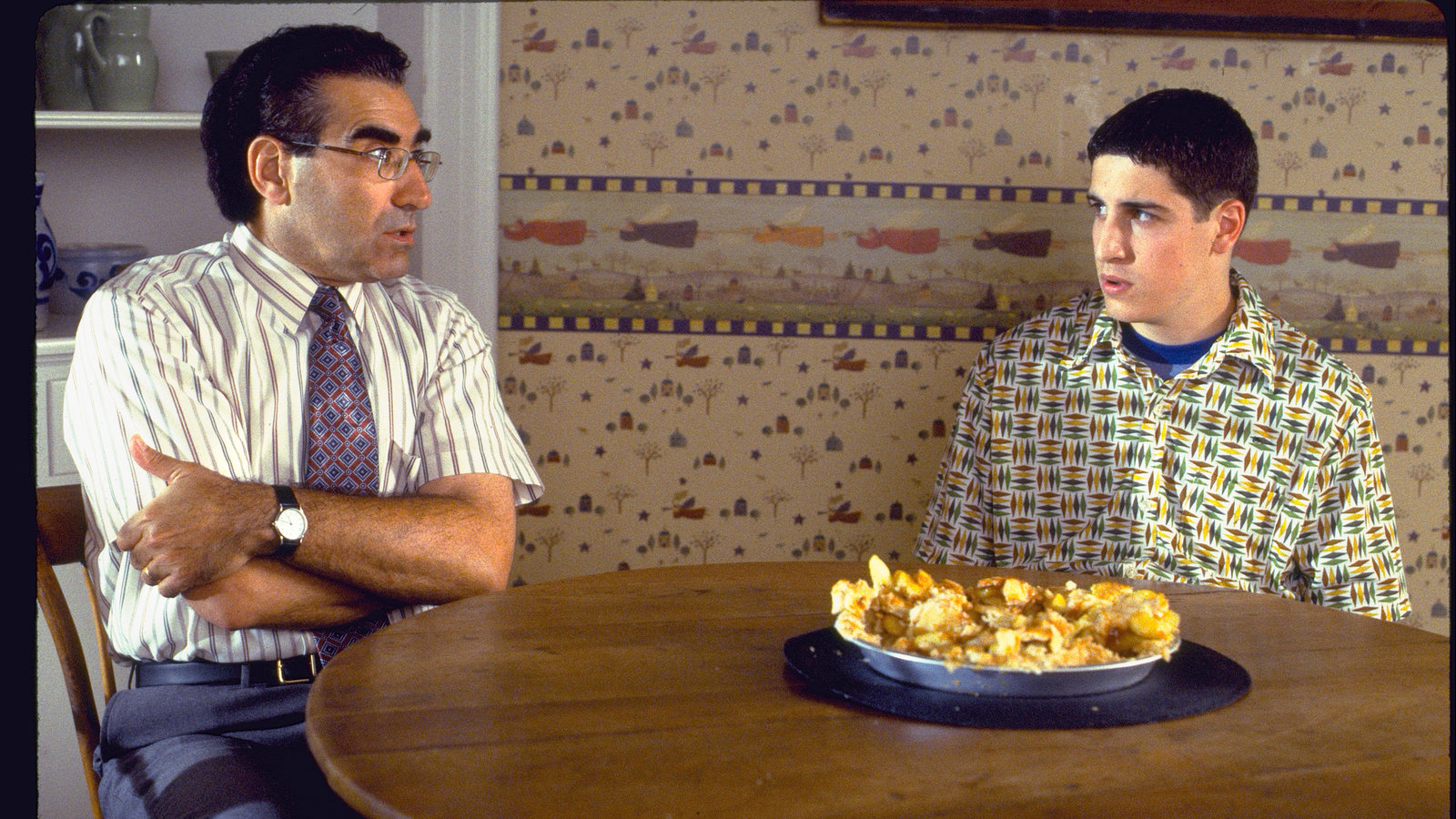 This modern-day classic revolves around five high-school seniors, who, despite representing different stereotypes of boys in high school comedy films, are friends. Only one among them is sexually active. the rest promise each other that they will lose their virginity before their high-school graduation. 'American Pie' is ridiculous, offensive, and at times cringeworthy. But it is also extremely self-aware, unassuming, and entertaining. The film's incredible success spawned a franchise that earned nearly a billion dollars at the box office.
2. Once Bitten (1985)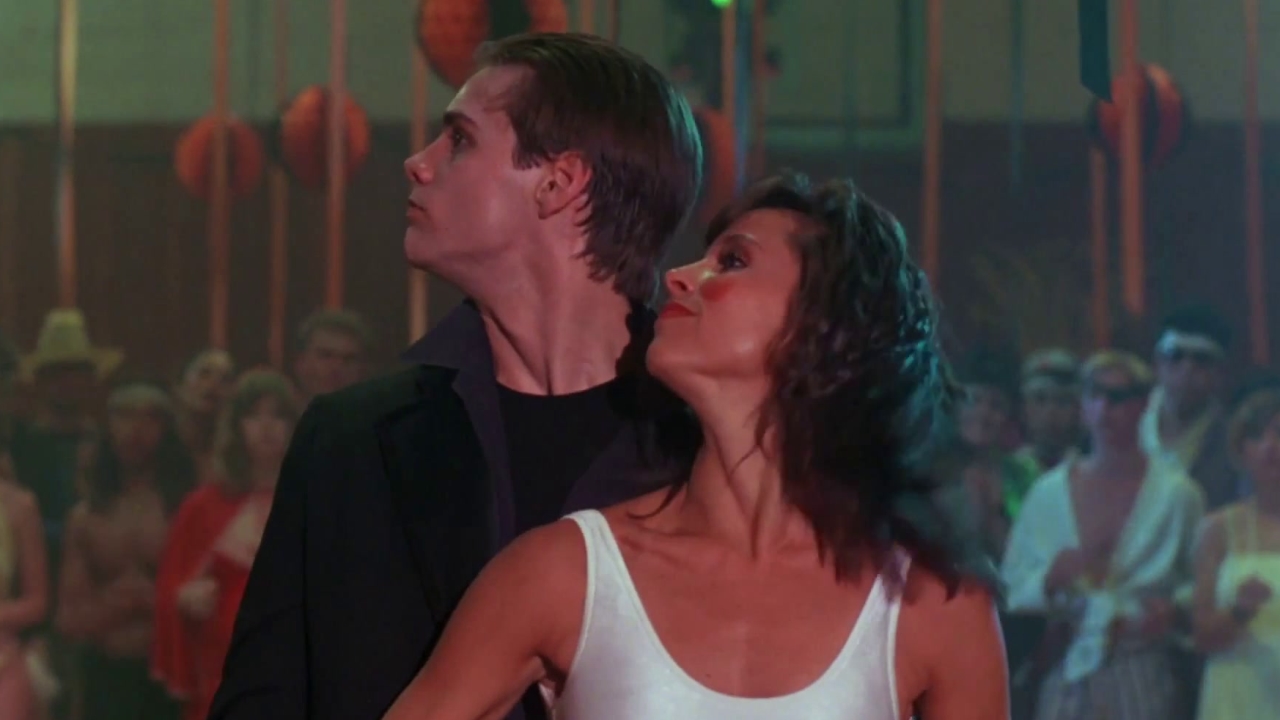 A 400-year-old vampire known as simply as The Countess (Lauren Hutton) is searching for her next victim who has to be a young male virgin. Teenager Mark Kendall (Jim Carrey) is one, but it is not for the lack of trying. His girlfriend Robin (Karen Kopins) just wants their first time to be special. Mark gets seduced by the Countess and began transforming into a vampire himself. Now it is up to Robin and their friends to save him.
1. The Sure Thing (1985)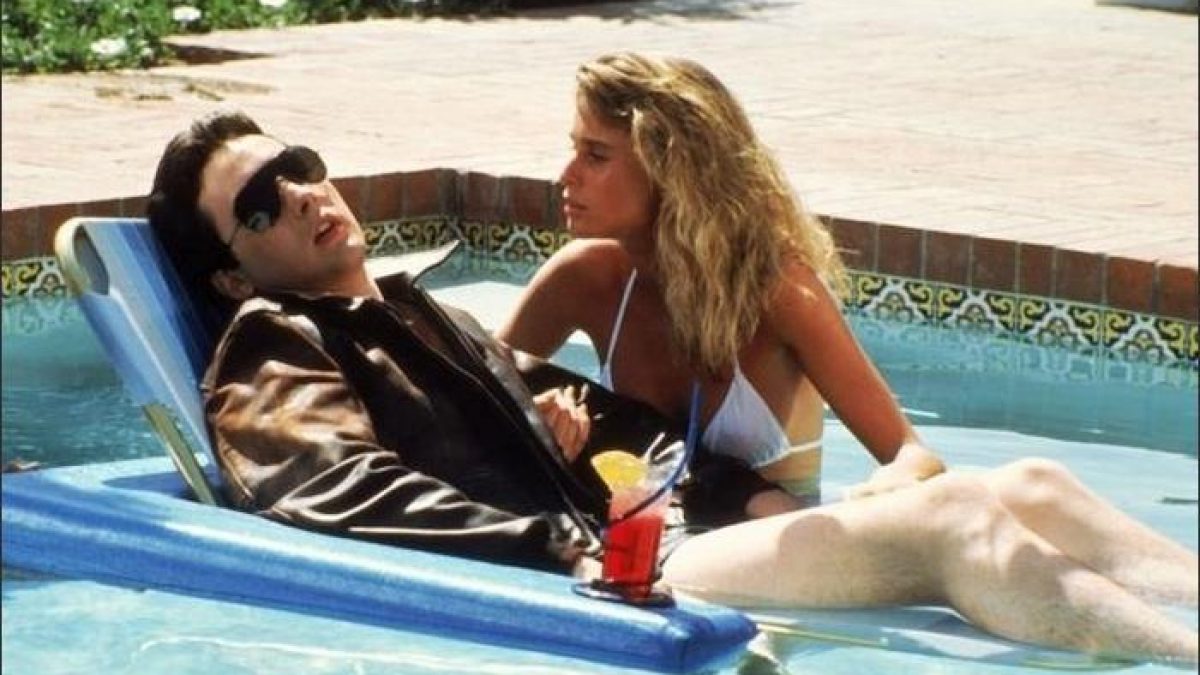 Walter (John Cusack) and Alison (Daphne Zuniga) are polar opposites. He is raunchy and libidinous and failing English, while she is quiet, intellectual, and in a steady relationship with her boyfriend in California. Walter believes that his luck with women has taken a turn for the worse. He tries to seduce Alison on the pretext of asking her to tutor him in English but fails miserably. His friend in California informs him in a letter that a girl is waiting for him there who is "the sure thing." When he secures a ride with a couple, he discovers that Alison is his co-passenger, who is also going to California to see her boyfriend.
Read More: Movies Like American Pie