There has been an influx of race-based movies in Hollywood recently. We are seeing more and more racially sensitive movies getting made these days. Most of these films take a deeper look at the brutal racism which was a part of American history — and to this day continues to be part of conversation. Making people aware of racism and its implications is surely something filmmakers are trying to address with such films. Add 'The Best of Enemies' also to the list of those movies. It is a film based on a real-life incident about a civil rights activist and a Ku Klux Klan leader. The film stars Sam Rockwell and Taraji P. Henson who play the roles of C. P. Ellis and Ann Atwater respectively. The story in the film is inspired by the book written by Osha Gray Davidson called 'The Best of Enemies: Race and Redemption in the New South'.
In case, you are looking for more racially sensitive movies similar to The Best of Enemies, you have come to the right place. Below is the list of movies that we would recommend strongly to you. You can watch several of these movies like 'The Best of Enemies' on Netflix, Hulu or Amazon Prime.
10. Birth of A Nation (1915)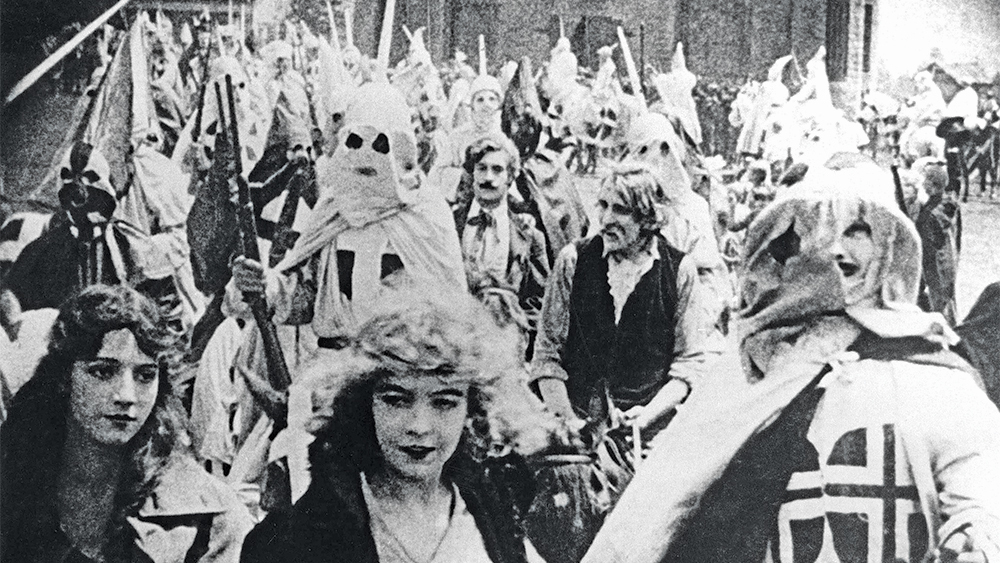 If we are to understand the problems surrounding racism and its effects on society, it is imperative to take a look at movies like D.W. Griffith's 1915 propaganda film 'The Birth Of A Nation'. In this film, Griffith shows the Americana slaves as evil, cruel, conniving criminals who can never be up to any good. We also see how the infamous Ku Klux Klan was founded and their brutal acts of violence against the slaves. This movie has been infamous for sparking violence across African-Americans throughout the United States. What the problem with this film is that though it might peddle complete lies and propaganda, there are moments of truly cinematic brilliance, with excellent direction and cinematography which makes this movie hard to ignore. What we should take away from this film is the fact that there is propaganda everywhere, and it will be enticing to make us fall for it. We have to be aware and always try and understand the political thought behind any work of art we see, read, or hear.
9. The Birth of A Nation (2016)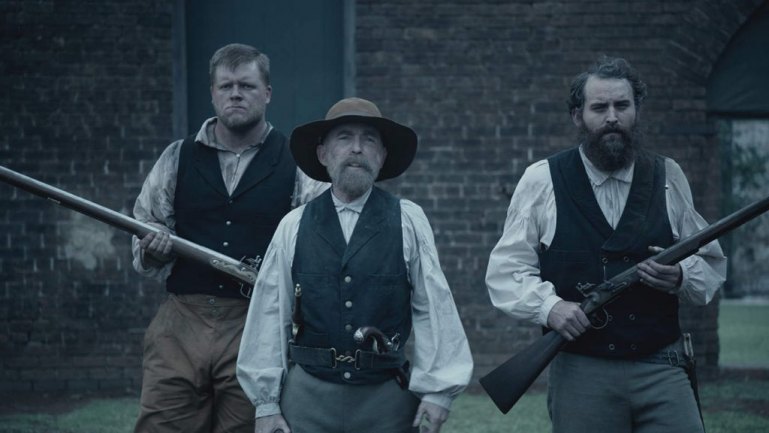 Another movie with the same name but with a completely different approach and story. This 2016 film is directed by and starring Nate Parker in the leading role tells the story of Nat Turner a slave who rose up in rebellion against his masters and led the slave revolution of 1893. Turner, a preacher, was among the very few literate slaves in the antebellum South and initially used to help his master preach propaganda to control the slaves and keep them from opposing any decision of their owners. Later, when he saw the inhuman torture and oppression that his people were made to go through every single day, Turner revolted against the white masters and organized a revolution. The movie won the Grand Jury Prize and the Audience Award at the Sundance Film Festival.
8. Sorry To Bother You (2018)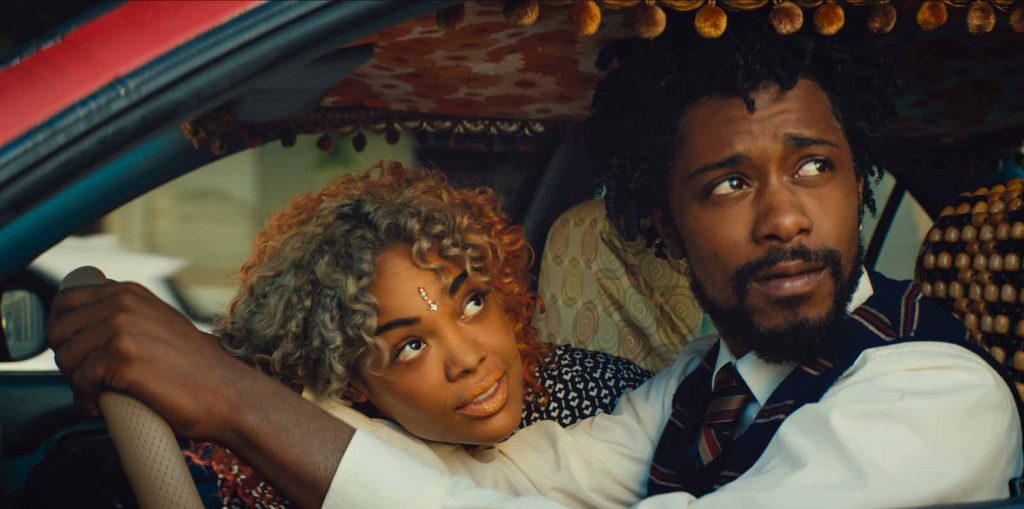 I was personally appalled when this gem of a movie did not get a single nomination at the Golden Globes or Oscars this year. Probably it is too subversive and brazenly critical of capitalism and racism to appeal to the senses of these mainstream award juries. Directed by Boots Riley, 'Sorry To Bother You' is as funny as it is politically aware. Cash is a young African-American looking for a job and finally manage to get one as a telemarketer. But as soon as the clients figure out that he is black, they immediately disconnect the call. Then one of his colleagues teaches him to do his "white voice", and with this, he starts climbing to the top of the ladder. When his co-workers form a union to protest against the inhuman treatment of employees, Cash does not get into the squabble and keeps on working. He becomes so good at it that he gets to meet the CEO of his company at a party where Cash comes to know of a sinister ploy which the company is implementing to get the best out of its employees. The movie is funny, stylishly shot, and launches a scathing attack on how the big multi-nationals see their employees as nothing but "workhorses". Surprisingly, this is the debut movie of rapper/screenwriter/director Boots Riley.
7. Three Billboards Outside Ebbing, Missouri (2017)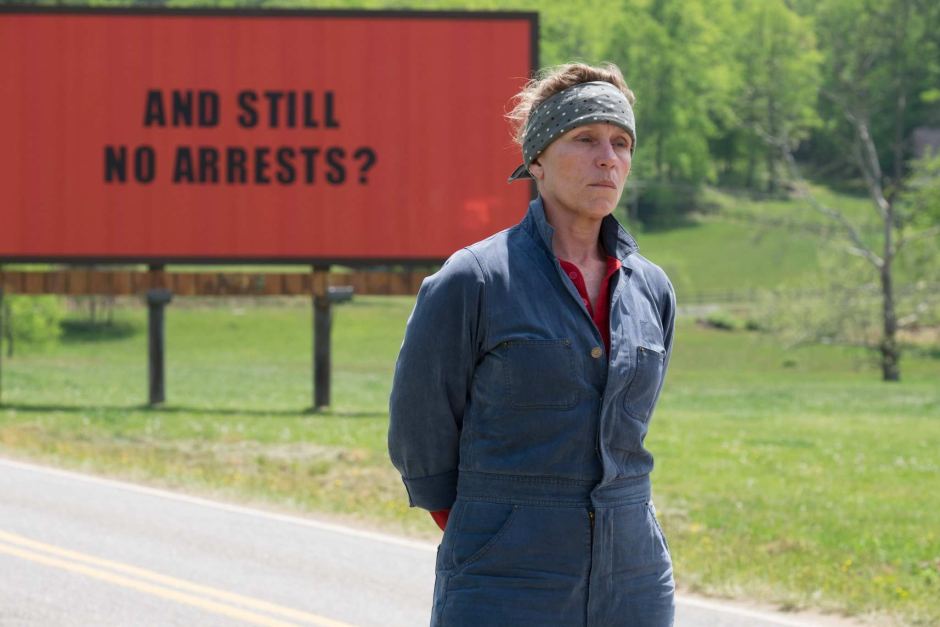 Frances McDormand gives a career-defining performance in this 2017 dark comedy/crime-drama. Though this movie does not have anything to do about racism per se, it is one where a woman knows how to make her voice heard. McDormand plays the role of a woman whose daughter has been raped and killed with the police being unable to find the criminals. Thus, to make them take some action, she rents three billboards and writes on them her demand for an investigation, directly naming the sheriff of the town. Sam Rockwell, who is in 'The Best Of Enemies', also plays a part in this movie of a deranged and violent police officer called Jason Dixon. Both McDormand and Rockwell landed Academy Awards for their performances in this movie. The director, Martin McDonagh, has made other impressive movies like 'In Bruges' (2008) and 'Seven Psychopaths' (2011) which you can check out.
6. The Color Purple (1985)
Alice Walker's Pulitzer Prize-winning novel was almost perfectly adapted for the screen in the able hands of Steven Spielberg. It is the story of a teenage black girl who has been oppressed and abused since childhood. She has suffered from domestic violence, been the subject of her step-father's lust, and lived through harrowing poverty. It is only after she meets two strong and powerful women that the girl realizes there is still hope in life, and with them she goes on a quest to find her true self-worth. Whoopi Goldberg's performance in the lead role was superb, and the film ended up will 11 Academy Award nominations.
5. Malcolm X (1992)

Spike Lee's movies have always been very aware politically and in this 1992 biopic on one of the fiercest black leaders ever, Lee delivers a story on the life of extreme discrimination and prejudice African-Americans had to suffer in America in the earlier part of the 20th century. Denzel Washington does a phenomenal job in portraying the role of Malcolm X and won the Best Actor Award (Silver Bear) at the Berlin Film Festival. The movie went through various production issues and there came a time when famous African-American personalities like Oprah Winfrey, Michal Jordan, Magic Johnson, and others donated money to complete the film. It went on to one of Lee's best works till date.
4. Django Unchained (2012)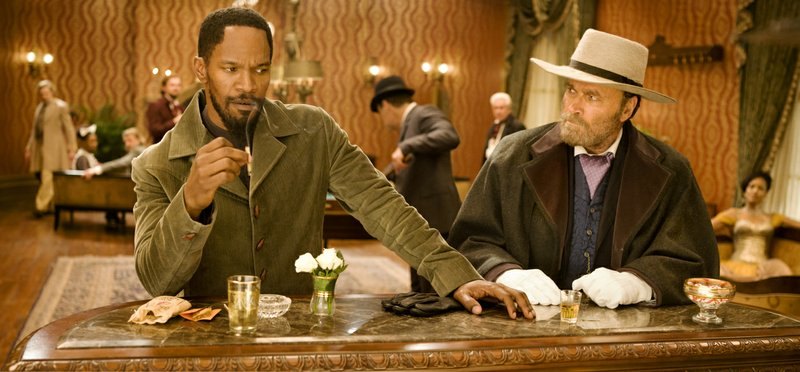 'Django', after it released in 1973 and took over the world with Sergio Corbucci's masterful direction and Franco Nero's iconic portrayal, spun many unofficial spin-offs. The most famous of them is definitely the 2012 Western starring Jamie Foxx, Christoph Waltz, and Leonardo DiCaprio. Tarantino here turns the Django myth on its head and makes the character a black slave in the antebellum South before the Civil War. Django, with the help of German dentist-cum-bounty-hunter King Schutlz, tries to rescue his wife from the clutches of a notorious plantation owner called Calvin Candie (DiCaprio). In the process, there is a lot of blood, sweat, and tears. Tarantino's unique vision signs through this stylized tale of violence and poetic justice, but there is a lot of truth regarding the times depicted if one looks more closely.
Read More: Movies Like Django Unchained
3. BlacKkKlansman (2018)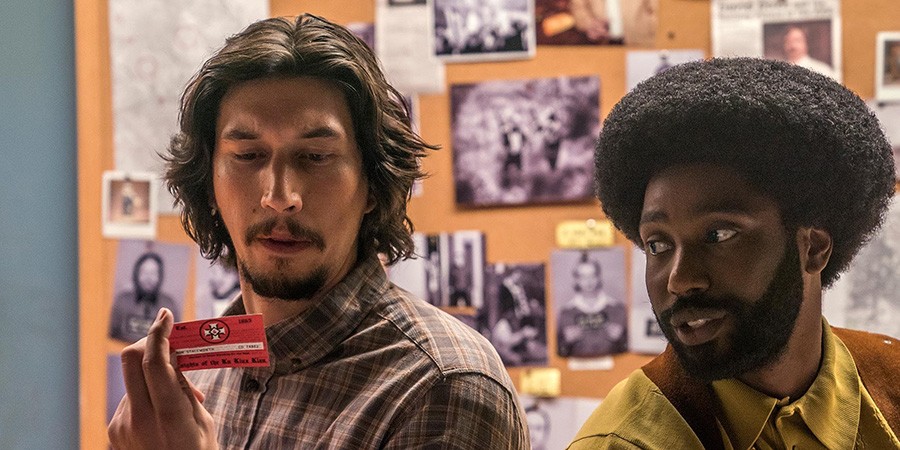 What can possibly go wrong when a black man infiltrates America's most notorious white supremacist group? This is the premise of Spike Lee's 2018 film which shows us the inner workings of the Ku Klux Klan and its leaders. It is based on the life of former policeman Ron Stallworth, whose character is portrayed by John David Washington in the film. With perfect doses of humor and satire, Lee paints the picture of how Stallworth managed to bring down a chapter of the notorious KKK. It must be mentioned here that the bombing part of the story is not related to Stallworth's case, but has been taken from another event. The movie managed to bag the Grand Jury Prize at Cannes Film Festival and the Academy Award for Best Adapted Screenplay.
Read More: Movies Like Blackkklansman
2. Do The Right Thing (1989)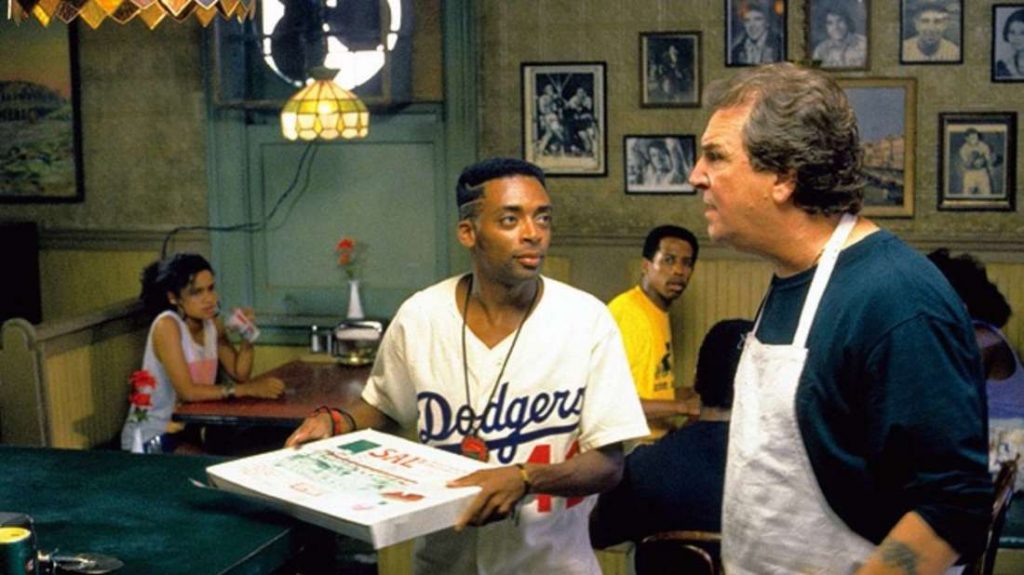 I personally consider this film one of the greatest in American movie history. Written, produced, directed by and starring Spike Lee, this movie is a tale about a minority neighborhood in New York which sees racial tension erupt due to a petty issue and turn into something really ugly. The story is set on a hot, summer day when people are trying to get some respite from the heat when this unnecessary violence erupts at a local pizza shop. There is unhappiness all around the neighborhood because hardly anyone is financially or socially stable. The young men are roaming around with no job, their lives are tough and they can hardly ever afford any luxury. And all these frustrations eventually lead to the violence we see in the end. Is the movie Lee's metaphor for the condition of black men and women of the time in America? You're damn well right it is.
1. The Hate U Give (2018)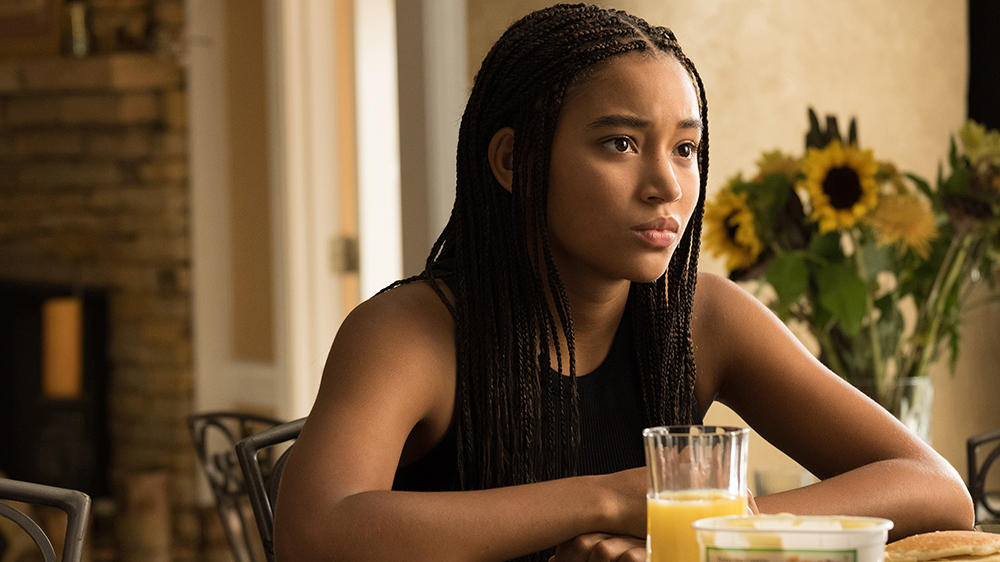 Another underrated gem from 2018, this film is directed by George Tillman Jr. and stars Amandla Stenberg in the lead role. She plays the role of a young black student, Starr Carter, who lives in a poor neighborhood but goes to a rich, private school. When she is unable to decide who she actually is, a horrific incident happens which shakes Starr's soul to the very core. She witnesses the murder of one of her closest friends at the hands of a police officer. Starr is mortally afraid to testify and cannot decide what to do. What happens next is the crux of the story.
Read More: Movies Like Tangled