Adapted from Katherine Center's 2013 namesake novel, 'The Lost Husband' is a charming film about love, loss, betrayal, and self-discovery. Leslie Bibb stars as Libby Moran, a recently widowed mother of two. After one more fallout with her own mother, she and her children move in with her Aunt Jean at her goat farm in central Texas. Neither Libby nor her children are suited for farm life, but they know that they have nowhere else to go. Libby meets James O'Connor (Josh Duhamel), the handsome manager of Jean's farm, who helps the Morans adjust to their new circumstances. If you are looking for similar films, this is the right list for you. You can watch several of these movies like The Lost Husband on Netflix, Hulu, or Amazon Prime.
7. Safe Haven (2013)
In Lasse Hallström's supernatural romance drama film 'Safe Haven', Duhamel is the one who plays a widowed parent of two. His object of affection here is Erin Tierney/Katie Feldman (Julianne Hough), a woman fleeing from her abusive cop husband. The film is based on Nicholas Sparks' 2010 novel of the same name.
6. Miss Nobody (2010)
'Miss Nobody' has very little in common with 'The Lost Husband', except that they both have Bibb portraying the lead character. This little known but delightful black comedy is one of the best works that Bibb has ever done in her career. It won her the Best Actress Award at the 2010 Boston Film Festival. Her character, Sarah Jane McKinney, is a diligent employee of a big pharmaceutical company. When she accidentally kills her boss while trying to rebuff his sexual advances and subsequently gets his job at the office, she decides to continue killing to rise through the corporate ladder.
5. The Horse Whisperer (1998)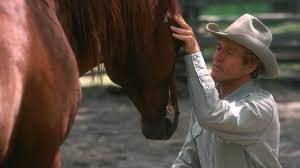 Yet another book adaptation (Nicholas Evans' 1995 novel), 'The Horse Whisperer' stars Robert Redford, Kristin Scott Thomas, Sam Neill, and a young Scarlett Johansson. After a traumatizing accident which leaves her daughter amputated and her best friend dead, a city-dwelling and workaholic mother reaches out to a horse-whisperer in the distant mountains of Montana to help her daughter's now-unmanageable horse, believing that her daughter can only heal when the horse does as well. He accepts the job but requests the daughter's involvement in her horse's recovery. Agreeing to this, the two women move to the remote farm where the horse whisperer lives.
4. Mr. Blandings Builds His Dream House (1948)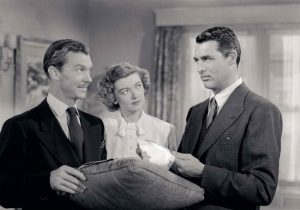 The oldest entry on this list, 'Mr. Blandings Builds His Dream House' features Cary Grant and Myrna Loy in their third and final film together. It revolves around a city couple with the desire to have a bigger house for their family. They are duped into purchasing a ramshackle 200-year-old farmhouse in Connecticut. Although they realize their mistake, they still decide to rebuild the house, believing that they can make a home there. However, as the renovation costs mount up, they start to wonder if this was ever a good idea.
3. Fly Away Home (1996)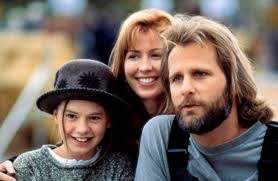 Carroll Ballard's family drama film 'Fly Away Home' is the fictionalized depiction of the life of Bill Lishman, who helped Canada geese migrate with his ultralight aircraft. Jeff Daniels plays Thomas Alden, an artist and inventor, whose daughter comes to live with him at his farm after her mother dies.
2. One Fine Day (1996)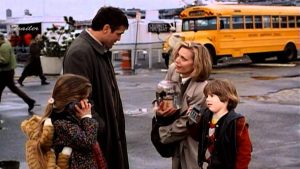 Michelle Pfeiffer and George Clooney-starrer 'One Fine Day' tells the story of two single parents raising their children in New York. When their paths cross in one of the most hectic days in both of their lives, they quickly conclude that they need each other's help to get through it. Pfeiffer's Melanie Parker is an architect who needs to show her designs to an important client, while Clooney's Jack Taylor is a journalist running after a scoop about the mayor's mafia links. The relationship between them starts as nearly antagonistic, but as the movie progresses, and they get to know each other, a bond begins to develop between the two. Like 'The Lost Husband', 'One Fine Day' focuses on the trials and tribulations of single parenthood.
1. A Home of Our Own (1993)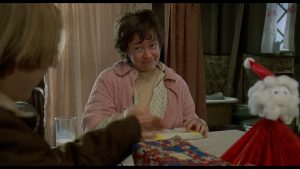 Predominantly set in Idaho, 'A Home of Our Own' centers around a widowed mother, Frances Lacey (Kathy Bates), and her six children, who move from Los Angeles in search of a better life. They buy an unfinished woodhouse on the outskirts of the town and start working on it together. Libby and Frances have similar character trajectories. Both lose their husbands and find it difficult to cope with single motherhood before moving with their children to a faraway place for a fresh start.
Read More: The Lost Husband Ending, Explained