'The Lost Husband' is yet another formulaic addition to the romance drama genre with some reasonably predictable bits of footage and plot points scattered throughout its runtime. There are gorgeous lakeside views and scenic sunset landscapes, there's a love story that brews between an unlikely couple, and there's an underlying cathartic tale covering themes of abandonment, identity, grief, and letting go. It's all there.
Now denouncing the film's generic elements wouldn't be fair since it never really promises anything more than that. In fact, one can appreciate the fact that it remains focused on what it wants to offer and never gets overly preachy or corny with its subject matter. Moreover, most viewers who'll walk into 'The Lost Husband' will expect a heartfelt romance and some feel-good moments, which is precisely what the movie offers. But even with all of its sentimentality, nuanced characterization, and solid performances, 'The Lost Husband' barely breaks any new ground.
The Lost Husband Plot Summary
Based on an eponymous novel by Katherine Carter, follows Libby (Leslie Bibb), who recently lost her husband in a car accident. Unable to deal with the grief that dawns over her and tired of staying with her toxic mother Marsha, Libby decides to move to the countryside with her kids, Abby and Tank, to live with her Aunt Jean (Nora Dunn), who owns a massive farm. Although Libby has no prior experience of working at a farm, Jean empathizes with her and allows her to work at her beautiful goat farm. Realizing that she needs to distract herself from everything she has dealt with, Jean immediately gives her work at the farm and asks James O'Connor (Josh Duhamel), the raspy farm manager, to train her.
As one would expect, James and Libby initially get off on the wrong foot. But as they spend more time together working at the farm, they start warming up to each other by opening up about their past. Ultimately, not only does Libby learn to deal with her grief and forgive her mother, but even James gives himself the chance to fall in love again. Along with them, even Aunt Jean realizes that keeping secrets, especially from her loved ones, will do her no good.
The Lost Husband Ending, Explained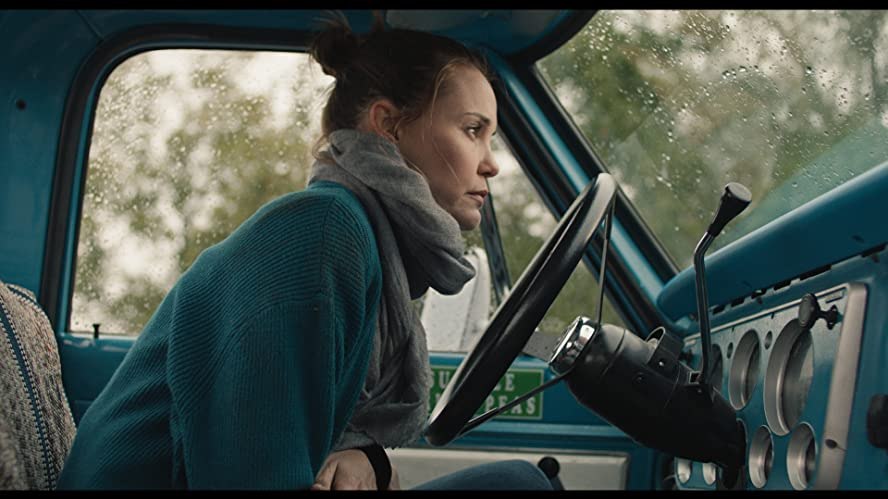 With memories of her husband looming over her, Libby struggles to adapt to her farm life. She keeps thanking Jean for allowing her to move in with her and work at the farm but is still haunted by the ghosts of her pasts. Adding to her troubles, although her kids love their new home, they find it hard to get along with their peers at school. Libby even keeps dreaming about the day of her husband's accident. In her dreams, she relentlessly tries to stop him from leaving, but for some reason, he can't listen to her. During these moments, Libby goes through extreme denial and isolation towards her husband's demise, but she fails to understand what's causing it.
Then she comes across an abandoned home right across the farm, which seems strangely familiar. Towards the end of the movie, Libby finds a family photo she has no memories of. The picture gives her the impression that she spent some significant years of her childhood with Aunt Jean, but when she thinks about it, she is unable to recall any of that. When she asks Jean about it, Jean reveals that her mother had abandoned her when she was only four months old and had left her behind at the old house on the farm. Jean raised her like her own daughter, and that's what made Libby's mother extremely jealous. She couldn't stand seeing Libby and Jean happy together, and so she decided to take Libby back with her. Jean keeps this a secret because it wasn't easy for her to let go, but since Marsha was Libby's biological mother, she never questioned her. Libby isn't able to recall these events since most children develop coping mechanisms to forget traumatic childhood memories.
The whole revelation about her childhood abandonment comes in tandem with her denial of her husband's death. Although her husband did not intentionally leave her, she feels betrayed when just like her mother, he abruptly leaves her and her children. When Libby finally identifies this underlying fear of abandonment that she suffers from, she is not only able to accept her husband's death but also learns to forgive her mother. Along with that, letting go of the past also allows her to pursue a whole new relationship with James. By doing this, she even liberates James from his past demons and makes Jean realize that no matter how regretful one way be about one's past, it's always good to avoid keeping secrets.
The Lost Husband Review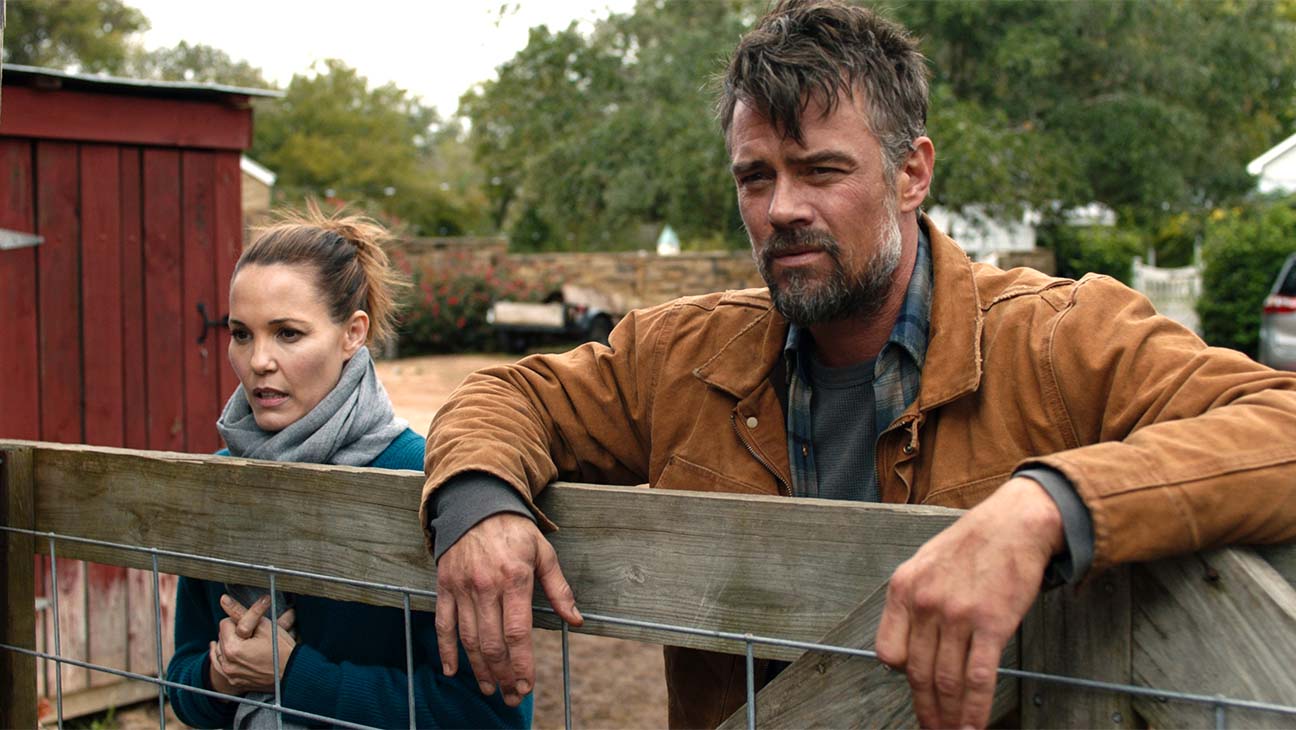 For the most part, 'The Lost Husband' checks all the right boxes to come off as your regular share of Hallmark Original romance flicks or Nicolas Sparks adaptations. But what makes it one of the better additions of the sub-genre is its groundedness. Although it isn't the first romance flick that portrays the complications of life by merging themes of love and PTSD, there's some realism to the cathartic journey its protagonist goes through. The film is structured in such a way that Libby's transformation from being in extreme denial, then in depression, and then finally reaching a phase of acceptance towards grief is very subtle. Adding more heft to this, the sensitivity and nuance that Leslie Bibb brings to her character resonate well with viewers.
The movie's canvas is strewn with picturesque visuals of stunning rural terrain. So even if nothing else appeals to you, you might find yourself sticking around just for the sake of enjoying its pretty cinematography and plausible character chemistry. So regardless of how clichéd and formulaic it may seem, 'The Lost Husband' surprisingly turns out to be a lot more than a cheesy escapist fictional realm. Although not remarkable in any way, 'The Lost Husband' is amiable, relatable at times, and has a lot to offer to those who are looking for authentic romantic dramas.
Read More: The Lost Husband Filming Locations