Cinema, Cricket and Politics are India's three biggest obsessions, but rarely does a cricketer or film star enjoy a popularity as massive as the current Supremo of the biggest democracy in the world currently boasts of. PM Narendra Modi came from humble beginnings as a chaiwallah in Vadnagar, but his tireless work for decades, goodwill in his home state and a magnetic stage persona helped BJP sweep the 2014 general election riding on what pundits called 'The Modi Wave'. And however mercilessly the internet trolls him for his constant worldwide wandering, it doesn't look to be fading anytime soon. A ripe story for a scintillating biopic dontcha think?
While nothing can be said of his cinematic leanings, it is no hidden fact that Modi loves the camera, Which drives us Cinemaholics to wonder what kind of films he'd love to watch (you know, while on a flight or something!) So here we present, our list of recommendation for NaMo – some films to inspire him, some which would cater to his whims and some just adept to his quirks. Mr. PM, if you love these, do put in a positive tweet to your 30 million followers about us! Mind you, if you believe these are Narendra Modi's favorite movies, then that's a wishful thinking.
1. Traveller: Around The World In 80 Days (1956)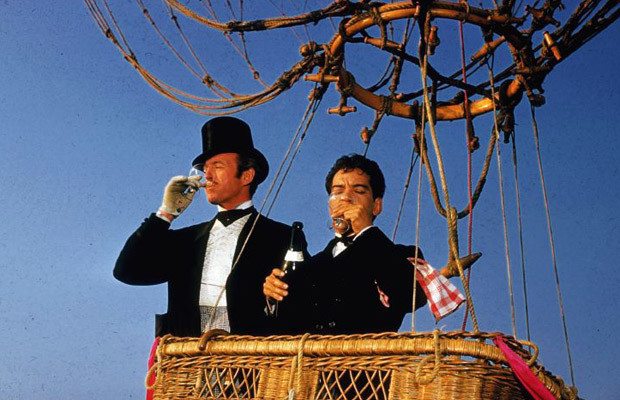 Modi's diplomatic visits around the world have been in the news ever since he assumed his office. The PM has visited 47 countries across all the six inhabited continents and has been at the helm of some historic diplomatic ties, a fact often overlooked by his critics. His fast-paced international travel schedule is a clear sign that he will thoroughly enjoy this cinematic adaptation of Jules Verne's classic tale of a man who sets out on a journey around the world to win a wager. The film was shot on an epic scale and with a star-studded lineup of actors, making it a wholesome entertainer. Our PM would definitely enjoy the flighty wayfaring adventures of Phileas Fogg, and also maybe relate to the fast pace on a certain level.
And if it opens up the floodgates of love for travel films in him, we already have a list of 10 Films Which Will Make One Want To Pack Your Bags And Travel.
2. Jadu ki Jhappi: Munnabhai MBBS (2004)
Scratching your head as to why this Rajkumar Hirani-Sanjay Dutt flick gets a feature here? You only have to recall NaMo's recent US visit to know the reason. Got it yet? It's because of the loving hugs! We all know our PM is a legendary hugger, with the likes of Donald Trump, Mark Zuckerberg and Hugh Jackman among the esteemed list of people on whom he has bestowed his love. Which is why he would love watching the protagonist Munna, a gangster with a golden heart, turn a callous Medical College into a heartier place by giving a Jaadu Ki Jhappi to anyone in sight! And if he shows it to all his mates who run countries around the world, maybe achieving world peace will be a merrier process.
3. May the Force With You: The Star Wars Series (1977 – Present)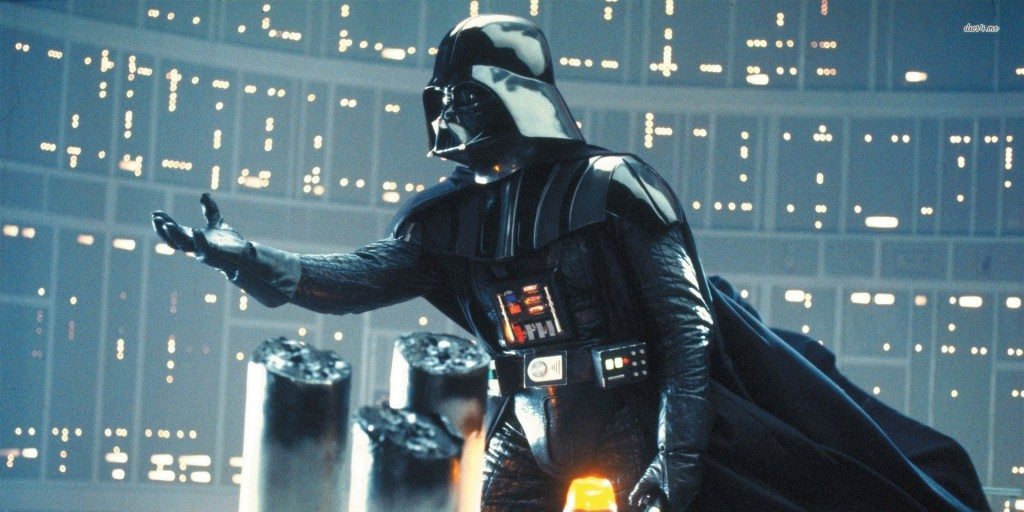 In 2014, Modi had the crowd at Central Park roaring with joy when, while standing next to Wolverine Hugh Jackman, he ended his speech with 'May the force be with you', which is one of the most iconic lines from the biggest franchise in the world – 'Star Wars', but the tryst of our PM with the films became kind of a question mark, when in a recent event for launching GST, he strutted off to the 'Imperial March', which is the theme song for the primary antagonist of the series – Darth Vader. Now I know both his speech and the music he exits to are PR matters, but wouldn't it be cool if Modi watched all the films and then could spew out innumerable references to them on his own? I for one, would love to see him say "Don't tell me the odds."
4. Social Media Fanatic: The Social Network (2010)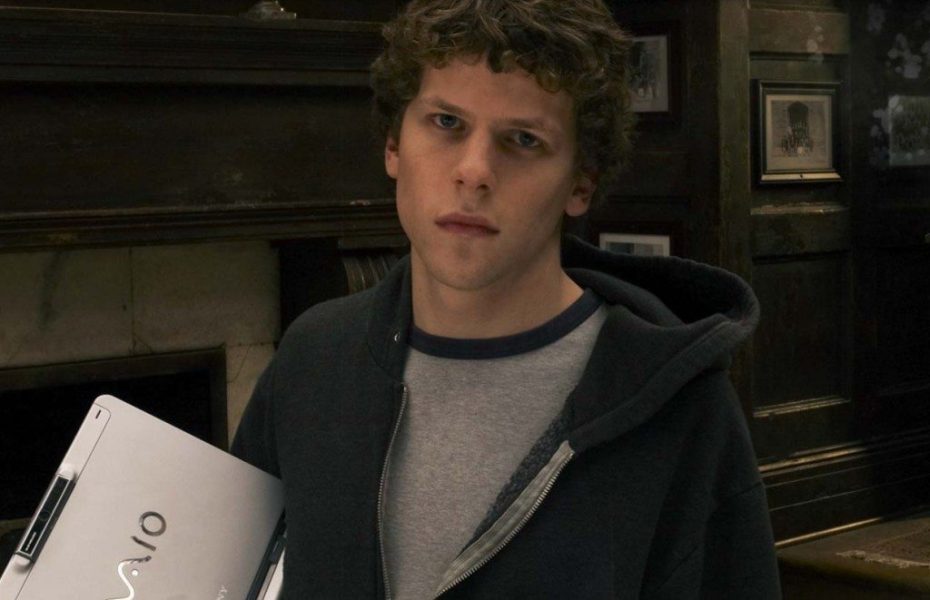 Social media has been an irreplaceable part of creating Modi's public image and thus his unprecedented triumph all over the country. The chants of 'Abki Baar, Modi Sarkar' from 2014 went so viral that they're still etched in public memory. Even after his win, Modi has made ample use of his social media feeds to constantly keep his followers aware of his whereabouts, or just to wish our sports teams good luck. Modi, I believe, would thus like to see the origin story of the biggest social network on the planet – Facebook. David FIncher's 2010 film, with its snappy dialogue and fast-paced, taut screenplay, would surely be a delight for the PM. And he'd then know who to thank (in addition to Zuckerberg) for his 42 million followers.!
5. Inspiration: Lincoln (2012)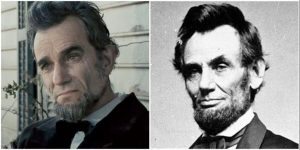 Abe Lincoln is perhaps the greatest political leader to have ever lived in a democracy. His whole revolutionary life is an inspiration. He led America through its bloodiest war with valour, leading to the abolition of slavery, strengthening of the country's government and modernisation of its economy. Thus, the most faithful portrayal of 'The Great Emancipator' on celluloid is must-watch for every politician. This acclaimed 2012 film about Lincoln's final days features the genre-defying pair of Daniel Day-Lewis as the lead and Steven Spielberg in the director's chair. It immerses as well as educates. A film Modi would take home a lot from.
6. Politics: Dr. Strangelove (1964)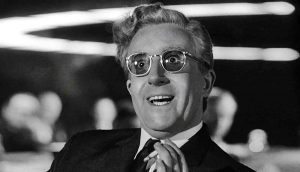 Stanley Kubrick's black comedy 'Dr Strangelove' is a side-splitting take on the omnipresent paranoia of the Cold War era. It tells the tale of an insane general, believing that the Russians intend to poison the United States by contaminating its water supply, orders a nuclear attack on the Soviet Union. It is then left to a room full of bureaucrats at the Pentagon to stop this from turning into an all-out war, by recalling the B-52 bombers sent to deliver the payload. What comes out is a deadpan take on every damn ridiculous notion which was rife during the period. 'Strangelove' is simply the greatest satire on politics. NaMo would certainly relish the jab on diplomatic relations he now has to handle with tact.
7. Rags to Riches: Citizen Kane (1941)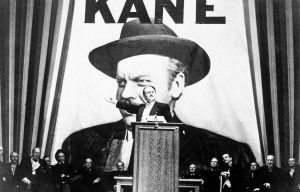 As rags-to-riches stories go, Modi has had quite a fairytale one. From his working-class beginnings and years of serving in the Sangh to his current stratospheric political status, a tea-seller's child has sure come a long way. Which is why he would be thrilled to watch the rise of Charles Foster Kane in what some call the greatest film ever. 'Citizen Kane' follows a newsreel reporter looking for the meaning of the word' Rosebud' post the fall from grace and subsequent death of Kane. The hunt takes the reporter through the life and times of Charles in a film which spawns an introspection of one's own days in the viewer. It is bound to be one of the most enriching cinematic journeys for the PM. As a side note, in case he'd love to watch a few more rags-to-riches stories in cinema, we have a list in the ready.
8. Orator: Braveheart (1995)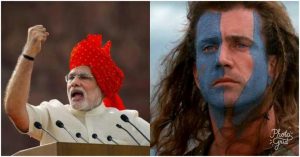 In his book 'Narendra Modi: A Political Biography', Andy Marino notes that since school, Modi had a penchant for rhetoric performances and debates. That ought to explain his awe-inspiring oratory skills. Modi's rousing speeches are another key ingredient in the concoction of his political success. Mel Gibson's insanely acclaimed epic war film 'Braveheart' should thus add a trick or two more up his sleeve in this area. The climactic 'freedom' speech by the film's protagonist William Wallace is perhaps the most pulsating and inspirational battle cry in cinema. I feel a glance at 'Braveheart' would add quite a sheen to the PM's speeches.
9. Media Savvy: Thank You For Smoking (2006)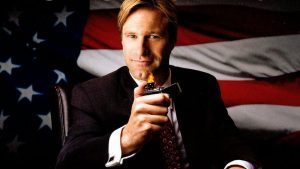 'Thank You For Smoking' is a hilarious take on the modern media of marketing, promotion and publicity and how facts can be upturned and twisted just if shown the right way. This is the story of Nick Maylor, the chief lobbyist for cig chain Big Tobacco, who conjures up a defense for the rights of smokers! While eliciting loads of laughter, the film puts a spotlight on some ingenious ways to think on one's feet to turn any situation in one's favour. Modi's PR team have a lion's share in his win, and with the 2019 elections not so far away, Modi would need a film to help them (and some of his MPs!) achieve perfect quick-wittism, making this comedy a must-watch strategically. As Maylor himself narrates at the end of the film "Michael Jordan plays ball. Charles Manson kills people. I talk."
Read More: Best Cricket Movies