Every so often when you are reliving a great movie that you watched recently, you can't recall its name. Then, suddenly, the first letter of the movie name comes to your mind and you think to yourself: "the movie starts with t". Then you start googling it. Well, we, at The Cinemaholic, are here to make your life easy. Here is the list of best movies that begin with "T":
15. 10 Things I Hate About You (1999)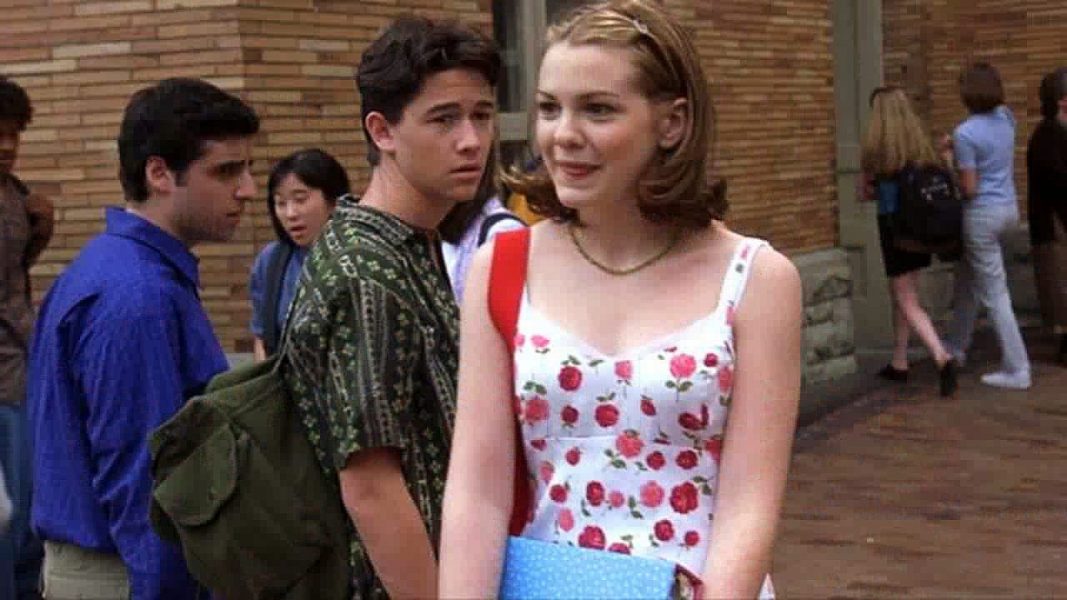 A teenage comedy-drama based on William Shakespeare's "The Taming of the Shrew", the film relives the tale in modern-day 90s in a Seattle high school. The film was majorly directed towards the young generation with elements like relationships, attraction, sex, and desperation. The story focuses on Bianca, a teenage girl who wants to go out with Joey but isn't allowed to until her older sister Kat finds a date for herself. In this unusual dating fight between sisters, the events take a comedic turn where joins Patrick, a "bad boy" hired to woo Kat.
The film stars Julia Styles in a bright and shines character, while Heath Ledger plays a charming stud, Patrick. Also stars in the film is future sensation Joseph Gordon-Levitt and Larisa Oleynik. The film was a breakout success for each actor who starred in it and won many teen-oriented awards for Stiles, Ledger, and Levitt.
14. Three Kings (1999)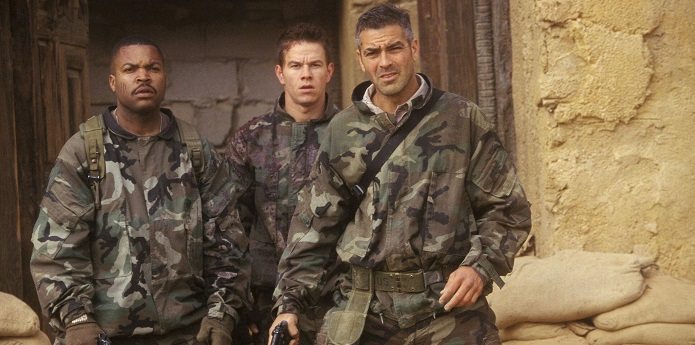 Set in aftermath of the Gulf War in Iraq, the film follows four US Marine soldiers on a heist to retrieve Kuwaiti gold hid in Iraq for themselves. Directed by David O. Russell, his third directorial venture, is a satirical and comic take on the life of war soldiers stuck in boredom and loneliness in the aftermath of war. Through the desperation and frustration of four soldiers, the film covers the post-war condition of Iraqi people and their rebel against the reign of Saddam Hussein. The film is majorly shot using hand-held cameras which makes the film more realistic and discrepant from other films of this genre. 'Three Kings' was a major critical and commercial success and starred George Clooney and Mark Wahlberg in lead roles, which redefined both their careers.
13. Trainspotting (1996)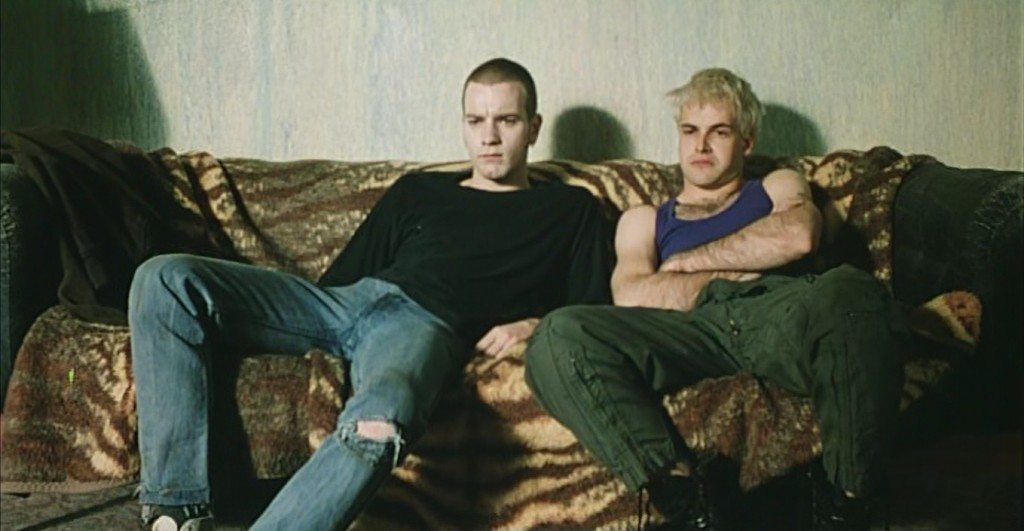 A film filled with the essence of drug abuse and influence, 'Trainspotting' is a film that follows young Renton's efforts to get out of his addiction clean while fighting his friends' influences and his own needy nerves. Directed by Danny Boyle, the film is full of unpleasant sequences filled with dark abuse, violence, filth, and grit. And all that stuff is what makes this film nothing but stunning. Thanks to Boyle's direction, whose expertise takes this film far above cinematic bromide. The film alters and redefine cinematic experiences and defies viewer's cliched expectations at every turn, giving something new in every frame.
The film which stars Ewan McGregor, Kelly Macdonald and Johnny Lee Miller lie at 10th position in the list of Top 100 British films of 20th Century. the film was followed by a sequel 'T2: Trainspotting' in 2017, also directed by Danny Boyle.
12. Tron (1982)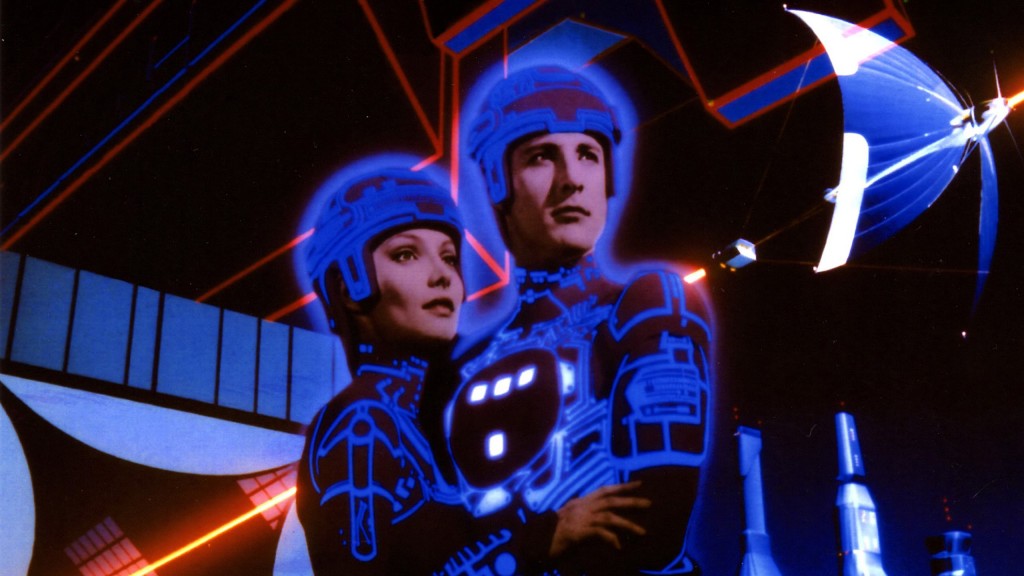 The sci-fi adventure tells the story of Kevin Flynn, a computer programmer who is trapped in a software world run by a computer mainframe and follows his interactions with the programs of that world and his attempts to escape to his real world.
This dazzling piece from Walt Disney Pictures is that movie which revolutionized the use of computer graphic imagery and VFX in Hollywood. It set an example among major studios, who took the film as a source material to improve their animation techniques and realized the potential of visual effects, which we still experience in the modern cinema. The other crowd pleaser of the film is its captivating soundtrack. Starring Jeff Bridges and Bruce Boxleitner, the film was nominated for two Academy Awards and 14 years later received an Academy Award for Technical Achievement.
The film's success and amazing following spawned it into a franchise consisting of video games, comic books, and an animated series. A sequel 'Tron: Legacy' was released in 2010, and received a mixed response from critics and like its predecessor was praise for its soundtrack by Daft Punk, who won a Grammy Award for Best Score Soundtrack for a Visual Media.
11. Toy Story (1995)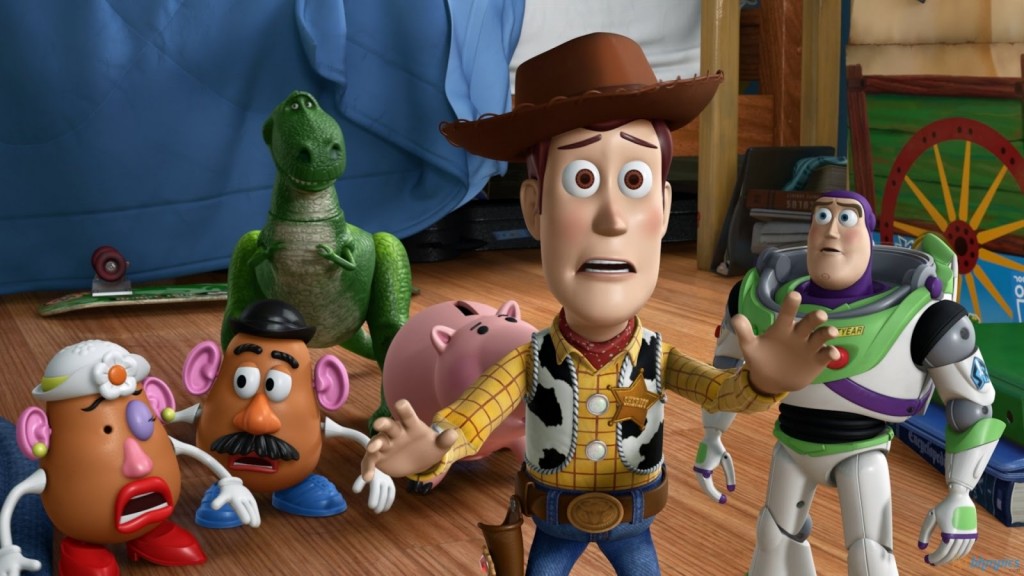 'Toy Story' is a buddy film, that follows two toys; Woody, a cowboy doll and Buzz Lightyear, an astronaut action figure; and focuses on their quest and efforts of reuniting with their owner Andy, while Andy prepares to move to a new home.
The film although has a very normal plot, but being the first film of its kind makes it unique and unanimous among every other computer-animated film. The film is the first feature-length film by Pixar and marks the first Disney-Pixar collaboration which ended when Pixar was acquired by Disney in 2006. It is also the very first film from Disney-Pixar, which explores the theme of friendship with a soulful message for its viewers of all age; a theme which they had followed in their future films like 'Finding Nemo', 'Up' and 'The Good Dinosaur'. The film's melodious score and voice performances of Tom Hanks and Tim Allen have made this film an undying piece of cinematic art.
Nominated for 3 Academy Awards, the film's $373 million gross registered it as a box-office hit and it has spawned two more sequels, 'Toy Story 2' (1999) and 'Toy Story 3' (2010). The film's third sequel is slated to release in 2019.
Read More: Best Movies That Start With C
10. Tape (2001)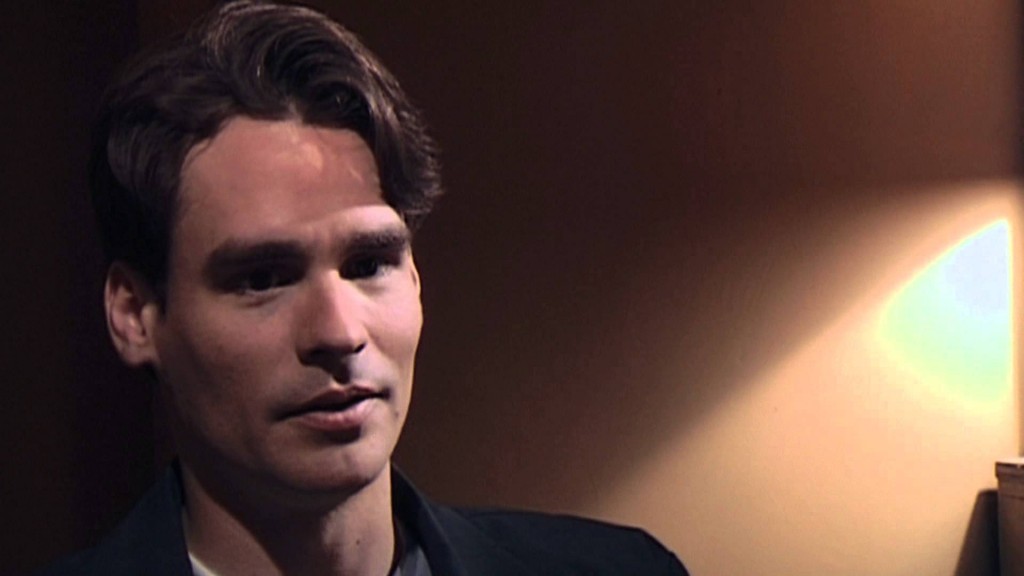 Confiding in long-time friend, Ethan Hawke, and bringing in Uma Thurman and Robert Sean Leonard, Linklater made a psycho-drama which can be cherished till today. 'Tape' revolves around three people, who have come together to solve the unresolved mysteries of their high school days and they do so, by sometimes revealing the harsh truths and sometimes holding back facts. And when the end credit rolls, we come to know of everyone's true spirit and motivation which have led them to their own destinies. One of the underrated Richard Linklater movies.
9. Transcendence (2014)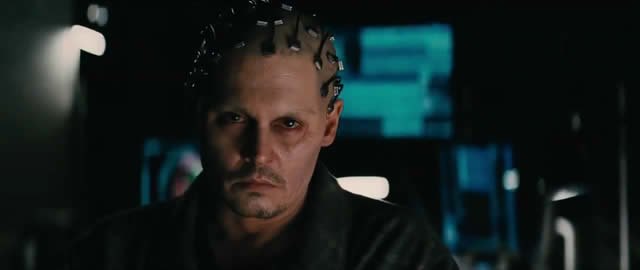 When scientist Dr. Will Craster is shot with a polonium-laced bullet, his wife plans to transfer her dying husband's consciousness in a quantum computer, virtually saving him. What she is unknown to is the doubt, whether the consciousness whether belongs to Will or not? Directed by long-term cinematographer Wally Pfister, in his directorial debut, the film was funded by none other than the modern king of science-fiction Christopher Nolan. That alone was not enough so they brought in Johnny Depp, Paul Bettany, Cillian Murphy and Morgan Freeman. These points remove any doubt that the film was damn good. Apart from a visionary producer, artistic director, and a great ensemble, the film's concoction of emotions and science makes it an enjoyable watch.
However, critics have penned the film heavily, but still, my opinion is, give it a try for Depp, and you will end up loving it for something more than him. The film was even mentioned in 2012, "Black List", a list of most exciting screenplays yet to be produced.
8. Tropic Thunder (2008)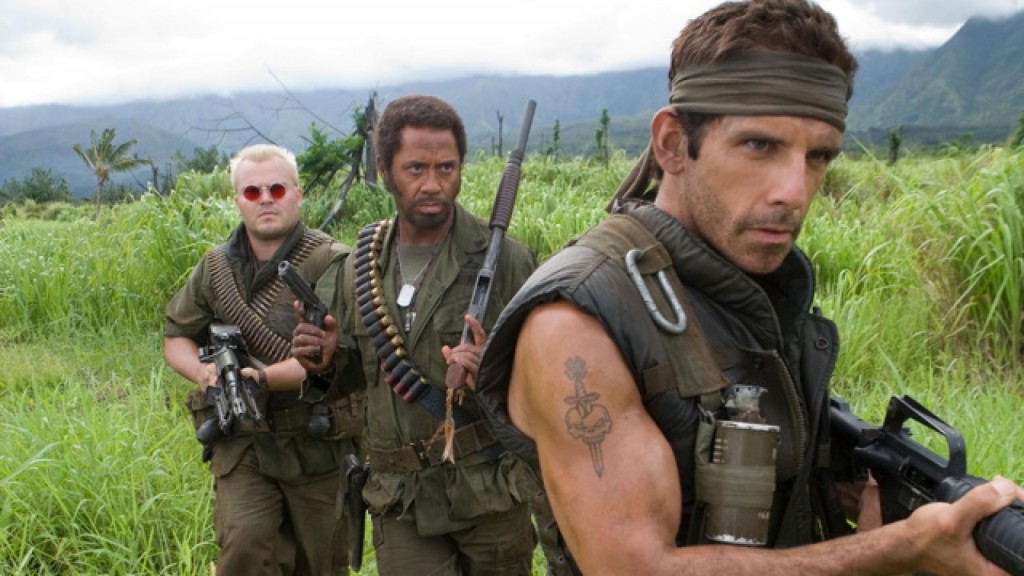 A hilarious tale of a film crew shooting for a war-film, 'Tropic Thunder' is a film you'd never want to take off your wishlist. The film follows a fictional film-crew and their efforts to complete their project, based on Vietnam War. Directed by Ben Stiller, the film is a mixture of comedy, laughter, gags and fun, making it an all-time happiness material for anyone who watches it. The film also stars Robert Downey Jr. in his best comedy work till date and that too in a very witty appearance. The third co-star is Jack Black who is as good he always is. What makes this film is the unexpectedly astonishing performance from Tom Cruise, who is in a completely amazing and distinguishing avatar.
Also starring Jay Baruchel, Steve Coogan, and Danny McBride, the film was a surprise hit and grossed $188 million and also received huge critical acclaim with Downey receiving Academy Award nomination for Best Supporting Actor and Crusie receiving a Golden Globe nomination in the same category.
7. Troy (2004)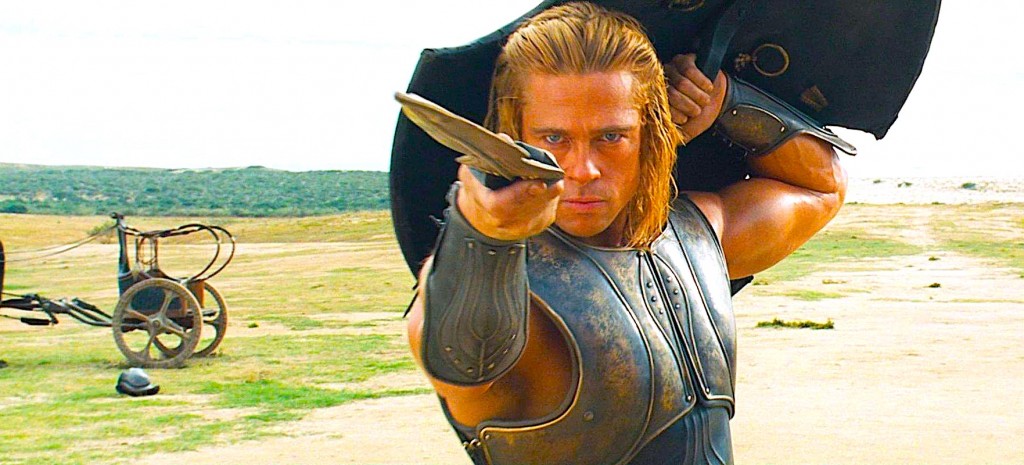 'Troy' follows Greek King Agamemnon's invasion of Troy when his brother's wife, Helen of Sparta leaves him for Paris, the young Prince of Troy. The film is based on "Illiad", a Greek poem which illustrates a decade-long Trojan war in a short span.Written by 'Game of Thrones' creator David Benioff, 'Troy's lead protagonist is Achilles played by Brad Pitt. Pitt's furious and arrogant and at the same time honorable and caring portrayal of the character is very riveting. The film's second protagonist is kind-hearted but stubborn Paris, played by Orlando Bloom. Bloom comes from the recent success in 'Lord of the Rings' and displays the charm and charisma of the young prince in a considerably mesmeric manner.
But for me, the best thing about the film is Eric Bana as Hector, the elder Prince of Troy. He's a man of honor but his family and loved ones are above everything for him. His interpretation of the character is practical and at the same time heroic who doesn't give up on a fight. From 'Black Hawk Down' (2001) to 'Hulk' (2003), Eric comes with a drastic positive change in his skills and woo the audience with his performance.
The film grossed $473 million at the box-office and is considered the best historical war film of the century till date. The film also stars, Sean Bean, Rose Byrne, Garrett Hedlund and Diane Kruger in supporting roles.
6. Taken (2008)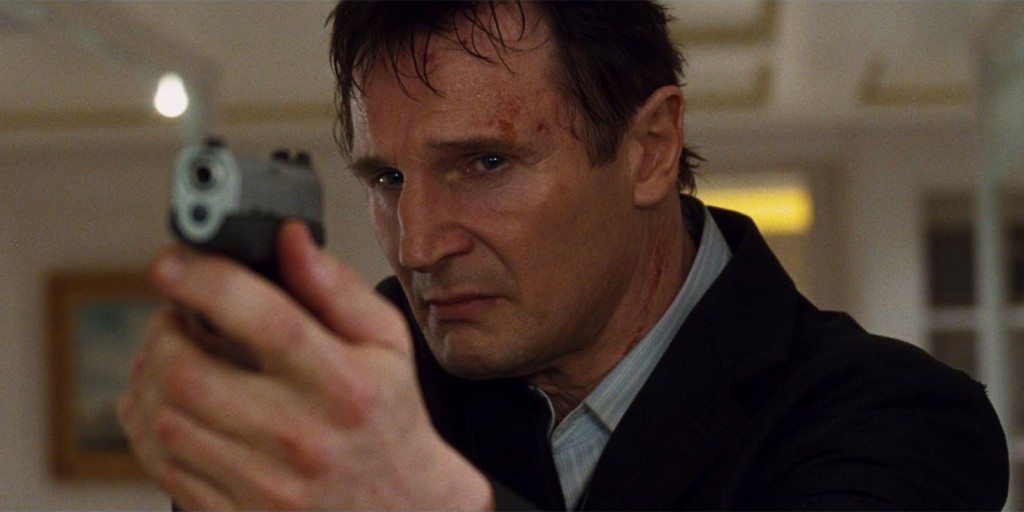 "I will find you and I will kill you". Liam Neeson's badass dialogue said with a badass attitude is one of the best phrases and has been a source of uncountable memes. 'Taken' is the story of Bryan Mills who sets out on a killing rampage when his daughter is kidnapped by sex traffickers in Paris.
Now if you want some ass-kicking sequences, brilliant acting, well-constructed screenplay and a spice of violence and blood altogether in one film, this is the film for you. Directed by Luc Besson, 'Taken' is a perplexing chase and run film and do an efficacious justice to its characters and the script. The film deals with the concept of human and sex trafficking and has beautifully attached a complicated father-daughter relationship with it. Liam Neeson is excellent in every part of his role, from acting to action and delivers his best since Star Wars; in a role that redefined his career. Maggie Smith also does a fair job and fits right into the film. 'Taken' grossed $226 million on box-office and spawned two sequels, 'Taken 2' and 'Taken 3'. A prequel/revised television series starring Clive Standen as Mills debuted on NBC in 2017.
Read More: Best Movies That Start With A
5. Training Day (2001)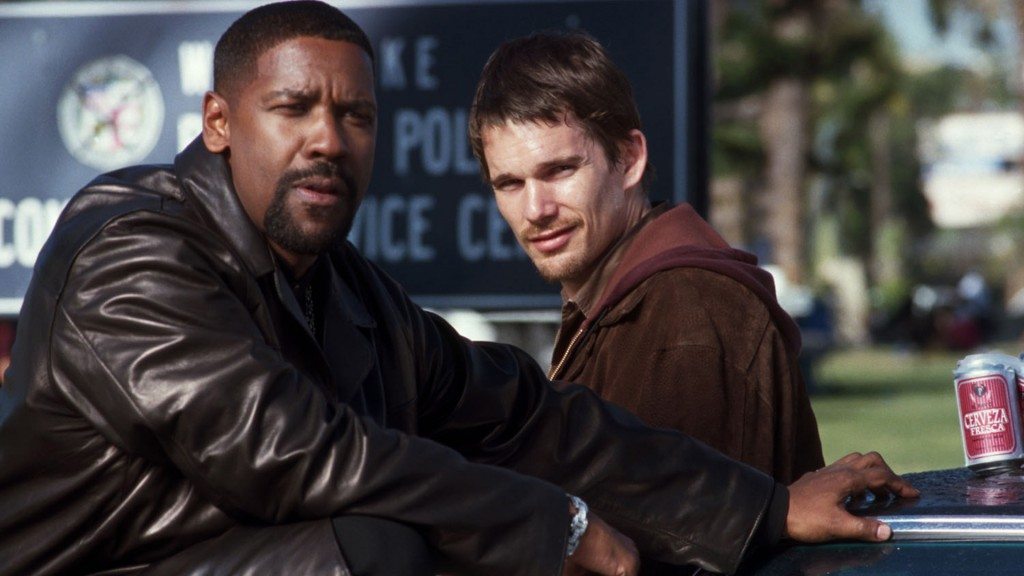 'Training Day' follows LAPD officer Jake Hoyt's first day in narcotics department where he is assigned to a decorated officer, Det. Alonzo Harris. The story of a rookie cop had a lot of rookies in its crew itself, Directed by Antoine Fuqua, his third directorial venture, it was penned by David Ayer (his second script) and starred Ethan Hawke, who was still making a name in commercial cinema. The only big thing in the movie was Denzel Washington, whose arrogant and selfish portrayal of Harris did a great job. Hawke was equally praised for his performance, which was a career-defining role for him.
Hawke and Washington, both were nominated for Academy Award for Best Supporting Actor and Best Actor respectively, which Washington won. A TV series based on the film premiered on CBS in 2017, starring Bill Paxton and Justin Cornwell, but was canceled after one season due to Paxton's death.
4. Top Gun (1986)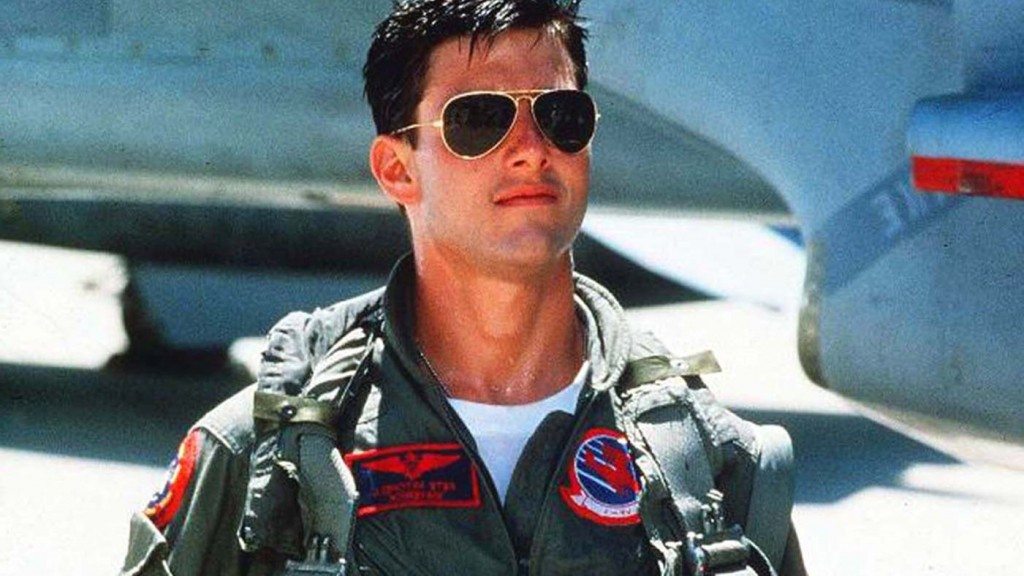 Codenamed "Maverick", Pete Mitchell is accepted into Miramar's elite Fighter School, also known as "Top Gun". The story focuses on his experiences and rivalry at Top Gun while he falls for Charlie and how he deals with his fellow pilots' regular insults regarding a haunting incident involving his father.
'Top Gun' is one of those early films, which you watch not to review, but to enjoy. You don't give a shit about technical inaccuracies, facts, comparisons to real-life entities etc. But you just watch the friggin thing and get some good stuff into your head. The film is all about Tom Cruise. From his looks, his hair, his military-like personality and not to mention the awesome aviators which became a long-lasting trend; everything is just damn attractive and it's definitely cool. The film gives you a perfect blend of military action, romance, emotions, and drama, and turns out to be a startling entertainer.
Despite the mixed response, the film grossed more than $350 million against a mere $15 million budget and made Tom Cruise and his looks a market trend and helped him reach the celebrity status. The film was preserved in 2015 by National Film Registry.
3. To Kill A Mockingbird (1962)
Atticus Finch defends Tom Robinson, a black man, in a rape case against him, in a time and place where discrimination between black and white rules in the society. Based on Harper Lee's Pulitzer-prize winning novel, 'To Kill A Mockingbird' is one of those rare films, that expresses a plain and simple message in the plot with an exceptional and outstanding manner, and are able to thrive in its viewers' hearts for maybe eternity. The film explores the black and white discrimination and themes of honor, equality and standing up against stereotypes of society. Gregory Peck is remarkable as Finch and over the years, has become a symbol of heroism among fans. He himself once said that of all the roles he has played, Finch is the one people remind him of most.
The film is in top-ten of AFI's 100 greatest movies of all time and was the winner of three Academy Awards out of 8 nominations including Best Actor for Peck, an undoubted win for him. Peck also received a Golden Globe for the film.
2. Taxi Driver (1976)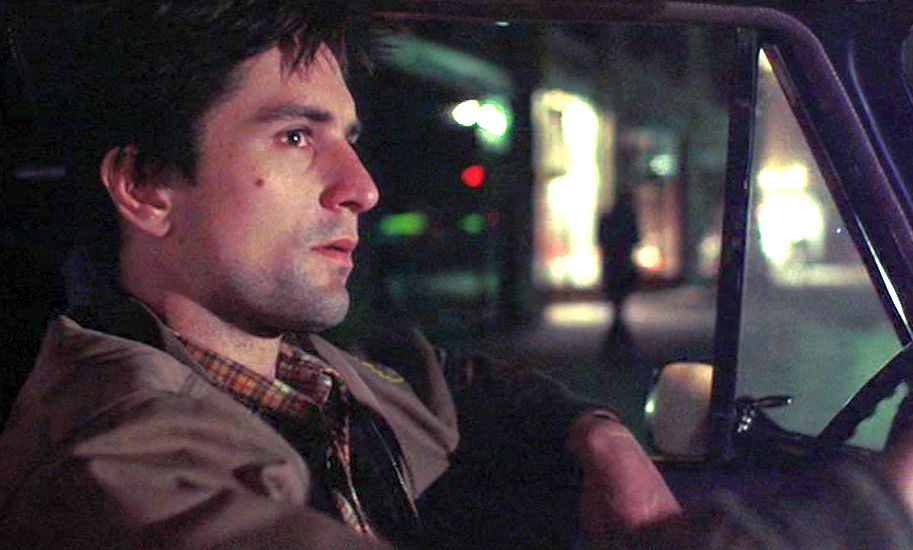 The 1976 psychological thriller is the story of an ex-marine Travis Bickle, who suffers from chronic insomnia since he was honorably discharged after the Vietnam war. The film follows his life as a New York cabbie and focuses on the how events around him impact his life.
Directed by Martin Scorcese, this film can be listed among his best works till date. The film stars Robert De Niro, a famous face from 'The Godfather II' (1974). De Niro is effective as well as impressive and it looks like he has examined his character thoroughly and he knows what he's signed up for. His portrayal of Travis is very compelling and a proof of his exquisiteness, when it comes to acting; something he has repeatedly shown in almost all of his films in the future. The film's another bonus material is Jodie Foster, who was only 13 at the time of the film's shooting. The future Oscar winner wins hearts with her performance.
The film was Best Picture winner at the Oscars that year and also won in three other categories. The low-budget film made $28 million at the box-office. The film also won Palma d'Or at Cannes and was selected for preservation by National Film Registry in 1994.
1. Titanic (1997)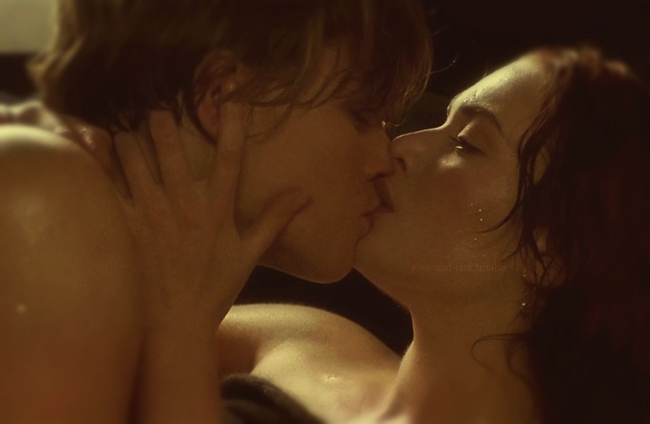 In 1912, RMS Titanic goes on its maiden voyage, unknown to the fact that what lies ahead for it and the souls on its board is an untimely and unfortunate end. While the ship goes on its journey, two passengers, Jack and Rose, find a way for their love to thrive and make efforts to leave their stereotypical worlds behind.
An epic romantic-disaster from James Cameron, 'Titanic' is a name which will always hit your brain when it comes to love and romance in films. Cameron has put his wonderful love story on-screen with such heart and devotion that it is always a fascination to watch this film. Though 'Titanic' is primarily a romantic drama, Cameron's gem never diverts from the hapless incident it is meant to showcase.
Cameron's two prizes of the film, Leonardo DiCaprio and Kate Winslet are also his two gifts to the industry. DiCaprio, an Academy Award nominee, gets his first big break through the film and he delivers a flawless performance and improves himself as an adult actor, taking a big leap from his earlier roles. Kate Winslet is mesmerizing as beautiful Rose. Her glossy eyes make everyone fall in love with her at a glance. Kate used to send letters to Cameron signed as Rose before she was finalized as the lead, proving her persistence towards the film.
The film was nominated for 14 Academy Awards, and won 11, tieing up with 'Ben-Hur' (1959) for most Oscars win for a single movie. However, Winslet won in Best Actress category, Leo's absence from nominations was met with heavy criticism. The film grossed $ 1 billion on box-office and was the highest grossing film of all time until 2009 when Cameron's another venture 'Avatar' surpassed it. A 3-D version of the film was released in 2012 and pushed its box-office figures above $2 billion.
Read More: Best Movies That Start With L