No mountain seems too high for the individuals who decide to tackle personal and physical issues and get their life back on track in 'My 600-lb Life.' The TLC reality television show features subjects, all of whom weigh at least 600 pounds. The series chronicles the journey of the individuals as they decide to undergo gastric bypass surgery and undertake an arduous journey to reclaim their health and bodies. Released in 2012, the first iteration of the series features several intense and emotional stories. Naturally, fans have wondered how the reality stars have been doing since then. So, if you're also curious about them, look no further because we've got all the answers right here!
Where is Melissa Morris Now?
Hoping to lose weight and finally have children, 31-year-old Melissa decided to leave behind her life as a 653-pound individual. After getting her bariatric surgery, the television personality managed to lose a significant amount of weight. She managed to bring down her weight to 157 pounds by the end of her episode on 'My 600-lb Life.' Not just this, she has since overcome the impediments and personal turmoil that impeded her growth.
While going through three pregnancies has made it difficult for her to get to her goal weight, she still takes in each day with a stride and enjoys her health and happiness. However, her relationship with her husband, Chris, did not fare well; he had hoped that Melissa would take up the role of a stay-at-home mum after their children were born. However, Melissa prioritizes her career too. Consequently, the couple decided to get a divorce. Nevertheless, Melissa has continued to experience the fruits of her labor and enjoys life with her three children – Elijah, Allona, and Austin.
Where is Donald Shelton Now?
When Donald sought the help of Dr. Nowzaradan, he wasn't just battling unhealthy consumption habits but also fighting a drug addiction. At 675 pounds, Donald managed to drop 300 pounds after completing his gastric bypass surgery. However, the television personality had relapsed after he was diagnosed with Guillan-Barre syndrome.
The disorder affected his immune system, causing weakness and tingling in the hands and feet, ultimately causing him to lose his ability to walk. He has since been using a wheelchair. However, the television personality was not deterred. He recently created a GoFundMe page to raise money for a van to help out his aunt Mary. Not just this, he has also dropped the extra pounds. While the television personality likes to keep his life under wraps, we continue to hope that great things await him in the future!
How did Henry Foots Die?
After losing nearly 450 pounds on the show, Henry, who weighed roughly 715 pounds at the start of the show, went on to make great progress over the course of seven years. While his journey wasn't without its ups and downs, Henry still made his exit from the show in a far better health condition. After having flat-lined during one of his surgeries and coming back to life after seemingly seeing a light, Henry eventually weighed 275 pounds.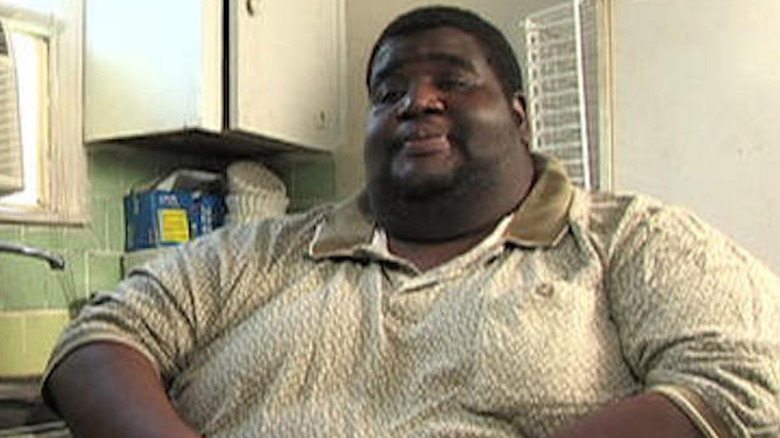 Ultimately, things took a turn for the worse after his time on the show. In 2012, the television personality suffered a medical episode while driving a shuttle bus in Houston, Texas. The incident killed a pedestrian and injured 11 passengers aboard the bus. Not too later, the news of Henry's passing also came to the fore. The reality TV star passed away at the age of 54 in May 2013. However, the real cause of his death has not been revealed. His official obituary states that he "went home to be with the Lord."
How did Ashley Randall Die?
The emotional turmoil of losing her father to cancer and facing her mother's criticism at every turn had made life extremely tough for 24-year-old Ashley. At 617 pounds, the television personality had found empathy from fans for her trauma. During her time on the show, Ashley ultimately lost about 400 pounds. While her inspirational transformation had led her to gain a renewed perspective, it was revealed in 2015 that she had dropped from Dr. Nowzaradan's weight loss program.
During 'My 600-Lb Life: Where Are They Now?' special, it was seen that the television personality wouldn't be able to get a weight-loss surgery before losing another 100 pounds. Post her appearance on the series, she had kept a low profile and kept things under wrap. Alas, the news of her passing came in 2021. The television personality had incidentally been fighting a terrible infection when she caught pneumonia at the hospital, and her body got septic. Tragically, Ashley Randall passed away on October 2, 2021, at the age of 40.
Read More: Brittani Fulfer My 600 lb Life Update: Where is She Now?