Netflix's romance drama anime 'My Happy Marriage' is based on the Japanese light novel series of the same name written by Akumi Agitogi and illustrated by Tsukiho Tsukioka. Set in an alternate version of the Meiji Era Japan, the plot revolves around the slow-burn romance between Kiyoka Kudo, the head of the Kudo clan, and Miyo Saimori, a young woman from the Saimori clan who had a rough upbringing and doesn't have any supernatural talent. In episode 7, titled 'Glamorous Lady of Summer,' with their house burned down, the Saimoris are ruined and must leave the city. Kudo's sister arrives to give Miyo training on how to be a lady. Meanwhile, a new threat rises on the horizon. Here is everything you might want to know about the ending of 'My Happy Marriage' episode 7. SPOILERS AHEAD.
My Happy Marriage Episode 7 Recap
The episode begins with Miyo asking Kudo whether all members of the Saimori family had made it out alive before their house burned down, making Kudo observe in astonishment that she is still worried about the people who abducted and tortured her. He assures that all of them are safe, prompting Miyo to ask him if he will take her to the house one last time.
As she stands in front of the ruined gate, the reality of the destruction of her childhood home finally catches up to her. This place has been the house of horror for Miyo for most of her life. The only good memories she has there involve her mother, who died years ago. Miyo visits the remnants of the cherry tree her mother planted as it seems to be calling to her, but the moment she touches it, it crumbles into nothingness.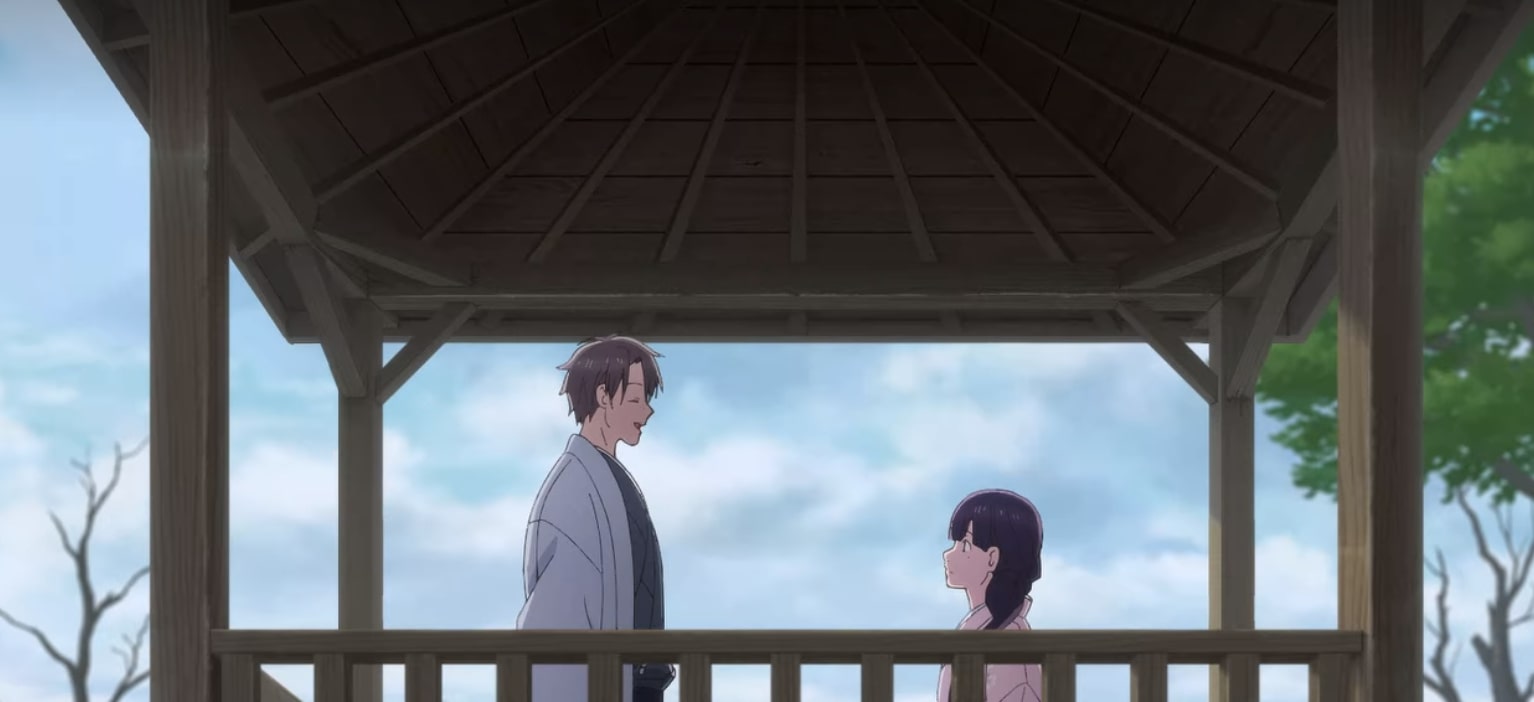 After everything that happened, Miyo's father and stepmother fired all their servants and relocated to their house in the countryside. Minoru stepped down as the head of the Tatsuishi family in favor of his eldest, Kazushi. As for Koji and Kaya, Koji intends to move to the old capital so he can train and get better at using his powers. He and Miyo speak in private perhaps for the one last time, both ready to start the rest of their lives.
After she reaches home, Miyo and Kudo soon start their betrothal procedure, knowing that Miyo's side of the family will not be part of it after what happened. Miyo continues to have nightmares, prompting Kudo to come into her room and hold her hand while she sleeps. When Miyo expresses her desire to re-educate herself as a lady, Kudo calls on his older sister, Hazuki, for help. Having grown up in a conservative family like the Saimoris, it is unlikely that Miyo has met anyone like Hazuki before. Dressed in Western clothing, Hazuki is a vision of contradiction. She is also an exceptional teacher and a great older sister to Kudo. Hazuki sets a goal before Miyo. There is a party happening two months later, and she wants Miyo to attend it with her and Kudo.
My Happy Marriage Episode 7 Ending: What is the Grave?
Toward the end of the episode, a new character is introduced, General Okaito, who appears to be Kudo's superior. They plan to head to the Imperial Palace, but not necessarily to speak to the Emperor. In the source material, the two military officers visit the palace to get an audience with Prince Takaihito, the heir to the throne.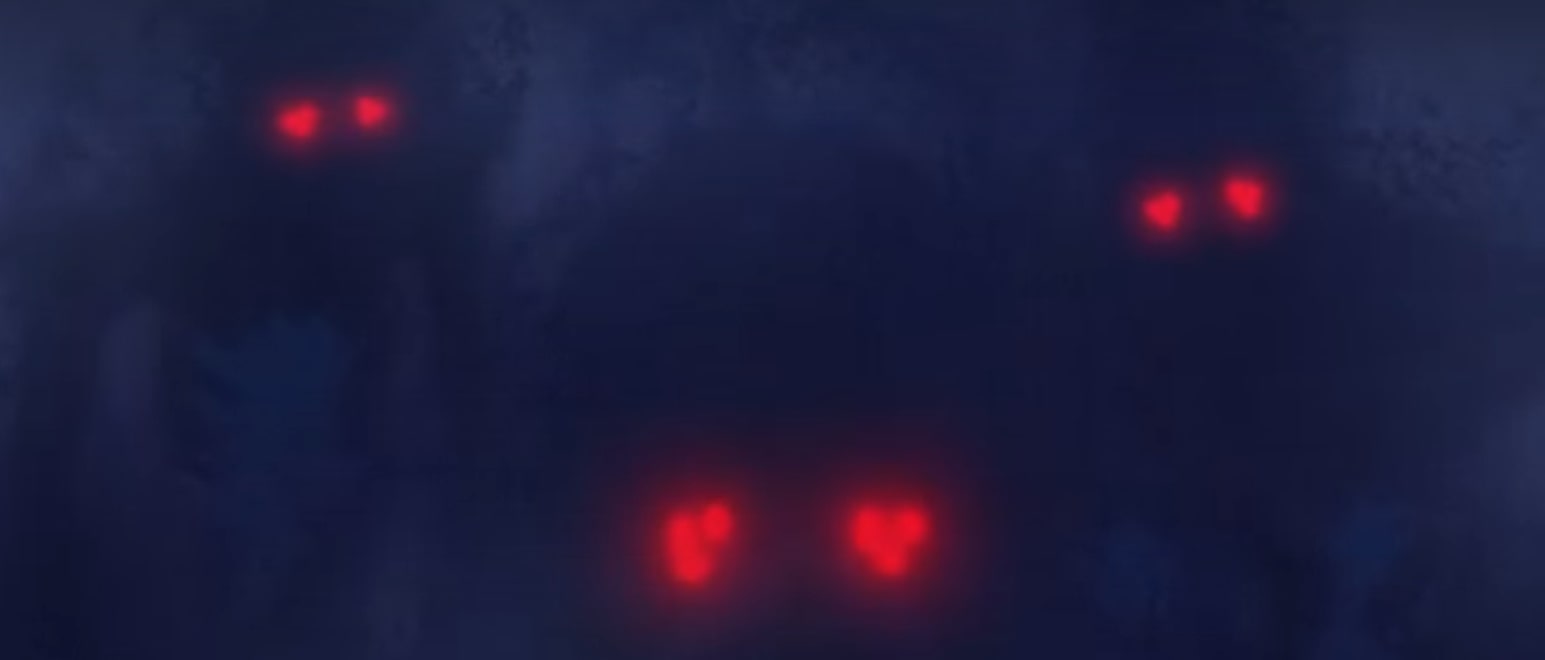 The Grave Okaito and Kudo are speaking about is a special site, located in the Forbidden Land, it is where the gifted are laid to rest. The sorcerers we see in this episode break the seal, unleashing the spirits.
Does Miyo Remember Her Last Conversation with Koji?
The last time they saw each other, Koji confessed that he wished to protect Miyo throughout their entire lives. But things have changed since then, and life has taken them different paths. Koji is supposed to marry Kaya, while Miyo has become Kudo's betrothed. In what is supposed to be their final meeting, Koji asks Miyo whether she remembers that day. Even though Miyo does remember, she lies, and Koji knows she is lying. This allows both of them to move on with their lives.
Read More: My Happy Marriage Episode 6 Recap and Ending, Explained