Romance is arguably the most influential genre in popular culture, and it has given the world some of the most impactful and moving stories that you could potentially come across. With the maturation of anime as an art form, the genre has given the fandom some of the best shows and movies. While there is no dearth of well-known romantic anime that you could watch, here's a list of some shows that are accessible on Netflix. It consists of all kinds of romantic films: from love stories to sad romantic anime, from romantic comedies to heartbreaking anime. If you like the premise of any of them, then we have provided a link at the end for you where you can access these shows.
16. Flavors of Youth (2018)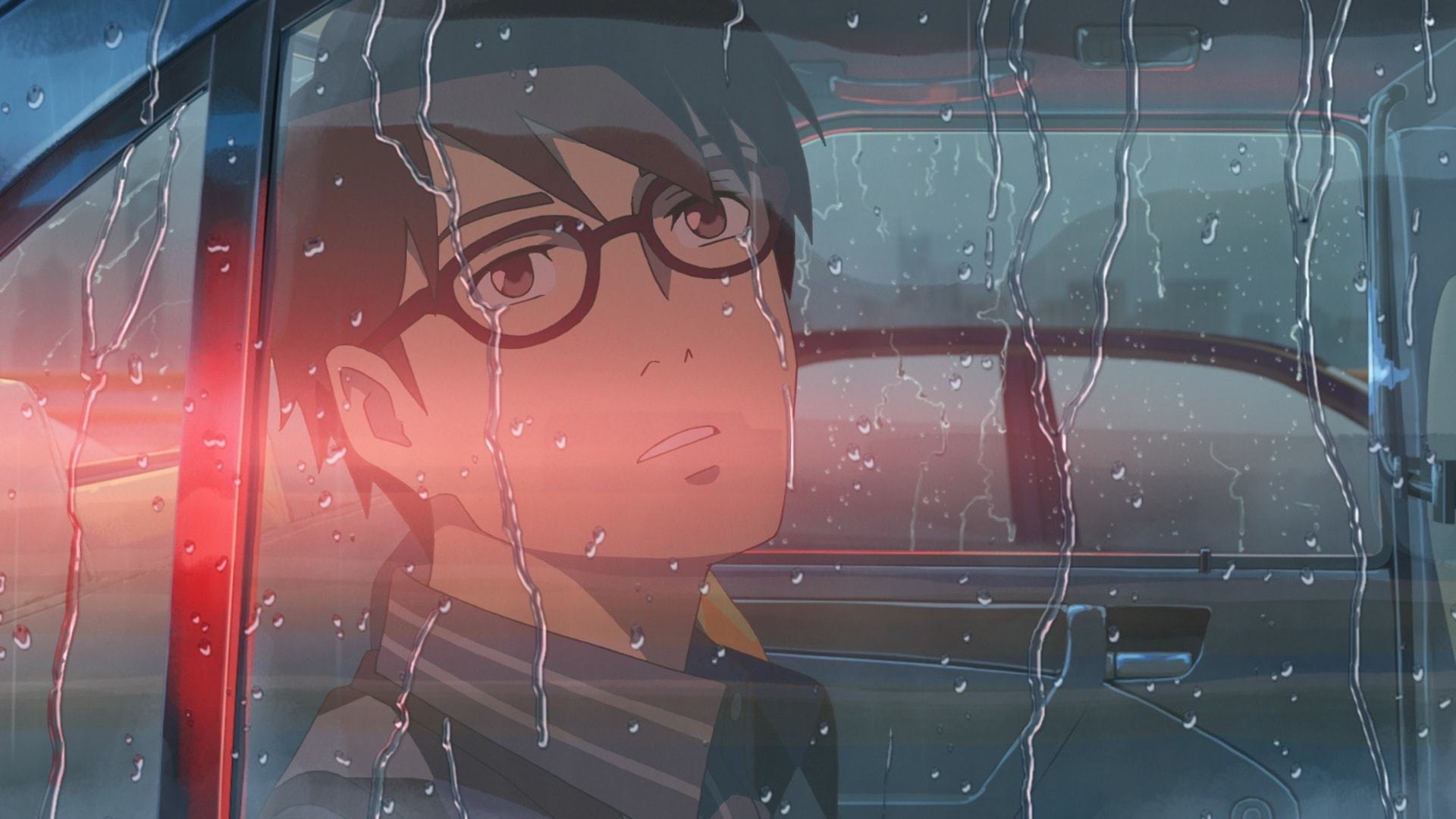 Starring talented voice actors like Taito Ben, Ikumi Hasegawa, Takeo Otsuka, Mariya Ise, and Minako Kotobuki, 'Flavors of Youth' touches upon subjects of the loss of youth and challenges of adulthood by recounting three separate stories that are set in the rigorous city life of China. Although the first two stories primarily focus on the beauty of family and the desire to hold on to everlasting childhood memories, the last episode is actually a heartwarming romantic tale. The story is set in the late 90s and follows Li Mo who develops a romantic relationship with Xiao Yu after he helps her following a mishap. Unfortunately, their feelings are tested when Xiao Yu has to start preparing for the entrance exam of an elite school at the insistence of her father. Feel free to watch the show here.
15. My Happy Marriage (2023)

Following the unexpected death of her mother, Mio Saimori has led a painful life as she is not given the love and care that she deserves. After her father remarries, all the affection is showered on her younger half-sister Kaya, while Mio lives like a servant. The abuse lasts for years and she gets so used to it that she no longer has hopes of a happy life. One ordinary day, her father tells her that she will marry the head of the distinguished Kudou family, Kiyoka who is famous for his hard-hearted nature and lack of compassion for her previous fiancées. But when Mio finally meets him, she is shocked by the generous treatment she receives and starts to feel that this might just be her only chance for happiness. 'My Happy Marriage' beautifully navigates the traumatic past of its main character and recounts a heartwarming love story that you will probably enjoy. You can stream the anime here.
14. Komi Can't Communicate (2021 -)
Shouko Komi is without a doubt the most beautiful girl at Itan Private High School. Since she does not talk to anyone, she carries a mysterious aura that makes her even more desirable and also feeds the endless cycle of rumors about her. But little does her peers know that Shouko actually struggles with crippling anxiety and a communication disorder, which severely affects her social life. She is unable to make friends, so when her classmate Hitohito Tadano learns about her situation he decides to help Komi. This naturally brings the duo closer and they slowly start forming a romantic bond with each other. 'Komi Can't Communicate' is a hilarious and light-hearted show that offers great entertainment value. Its romantic themes are just the icing on the cake. The anime is accessible for streaming here.
13. Kimi ni Todoke: From Me to You (2009 – 2010)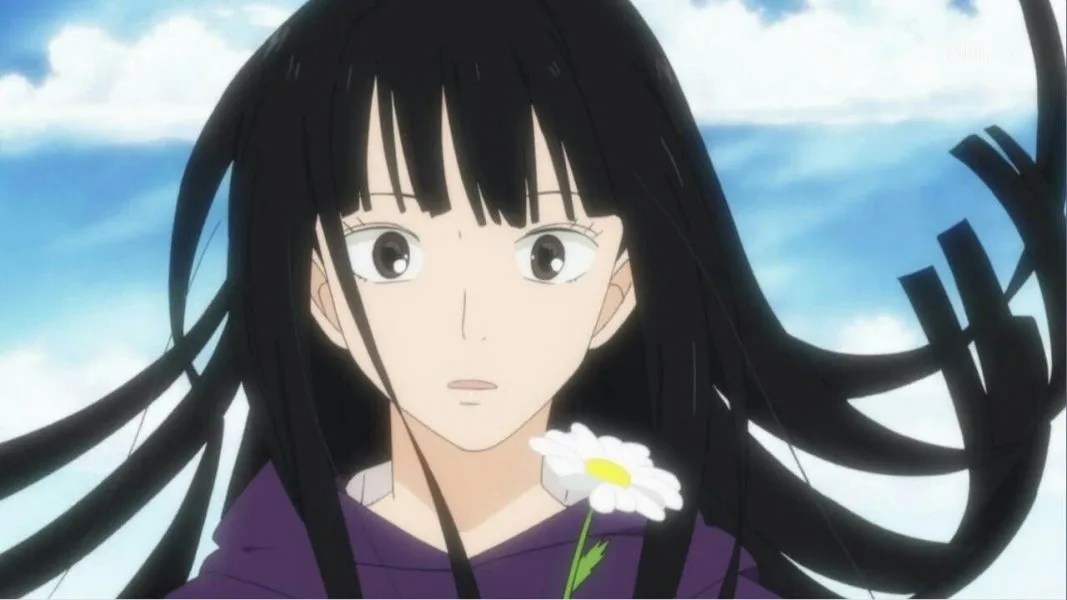 Sawako Kuronuma is misunderstood by her peers and is often seen as malicious just because of the fact that she bears a resemblance to the ghost girl from the Ring series. But on the contrary, she is instead quite sweet and timid. Despite her friendly nature, Sawako is unable to make friends until a popular boy from the class named Shouta Kazehaya encourages her to participate in a game of courage that he has helped organize. The decision to take part in the test turns Sawako's life around and she slowly forms a bond with Shouta not realizing that she is also helping him in unthinkable ways. 'Kimi ni Todoke: From Me to You' is without a doubt one of the most heartwarming and memorable romantic shows you can watch on Netflix.
12. Romantic Killer (2022 -)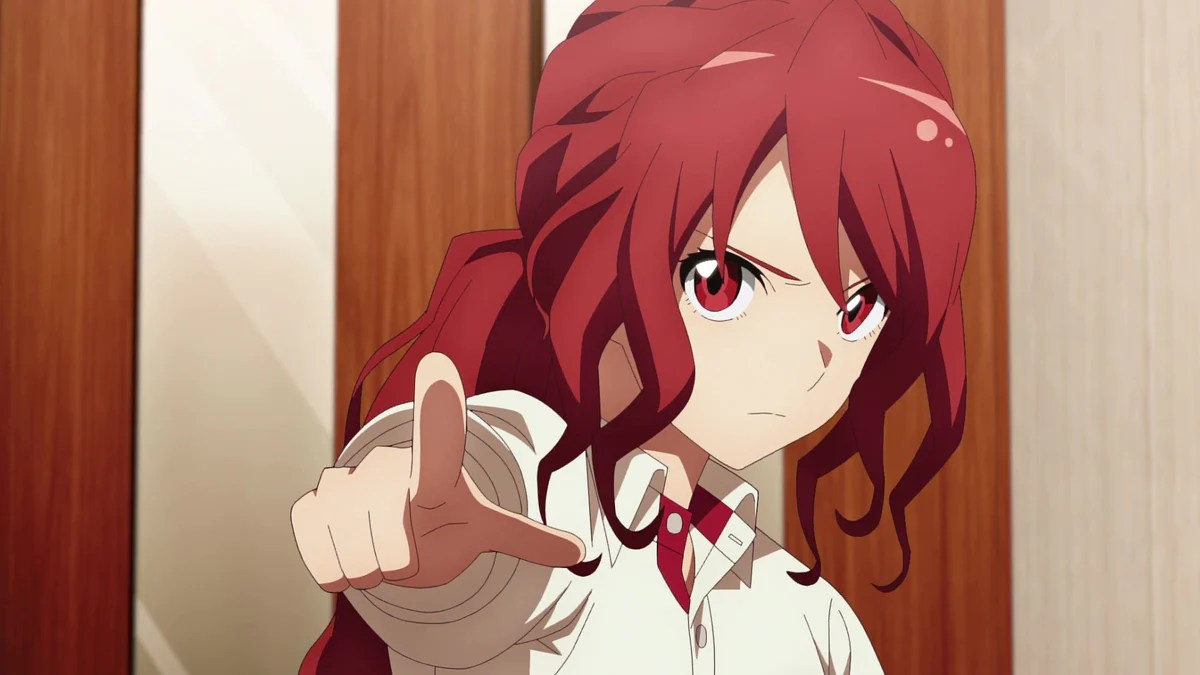 Netflix's 'Romantic Killer' follows Anzu Hoshino, a high schooler whose life revolves around video games and chocolate. When one ordinary day she decides to play a poorly programmed 3D otome game, she is informed by a wizard that she is going to be a part of a dating game harem storyline. Despite her protests, Anzu is forced to experience the bizarre scenario in real life and the wizards ensure that it is impossible for her to avoid romance by throwing stereotypical pretty boys in her direction. The hilarious drama that unfolds is fun to watch and the reverse harem series is a great watch for people looking for a funny romantic show. You can find all the episodes here.
11. No Doubt In Us (2021)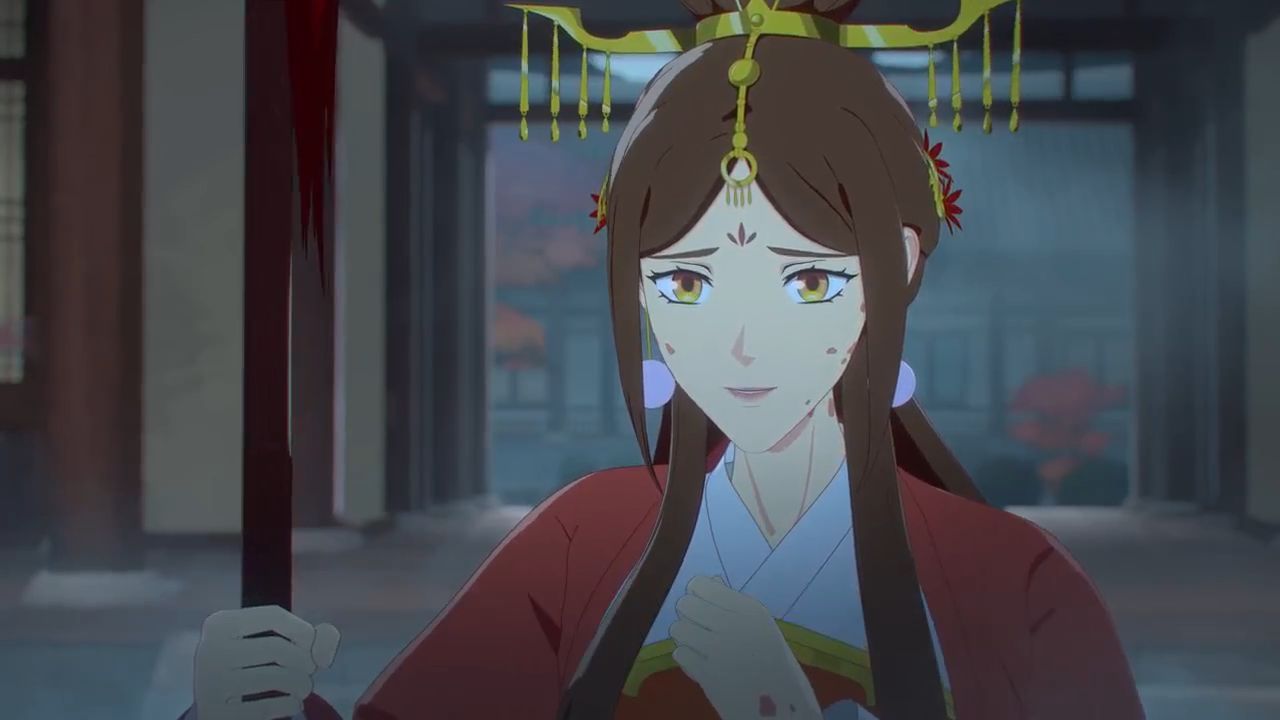 'No Doubt In Us' or 'Liang Bu Yi' is a historical drama series that beautifull marries the romance comedy genre to recount a captivating story of a couple. The show revolves around Emperor Xiao Jinyun and spirited Empress Xu Yu, who are constantly bickering with each other over some petty issue. The knowledge of their disputes is not something hidden from the Imperial court. But in a strange turn of events, the couple finds themselves in a perplexing position as their bodies get switched by some mysterious miracle. Now forced to carry out each other's responsibilities, the duo must work together. As they slowly understand what it means to be in each other's shoes, the duo start gaining a newfound compassion for each other. But little do they know that their situation is far more precarious than they initially realize and if the imperial astrologer fails to help them get back in their bodies, the couple faces an untimely demise. You can watch the show here.
10. Violet Evergarden (2018)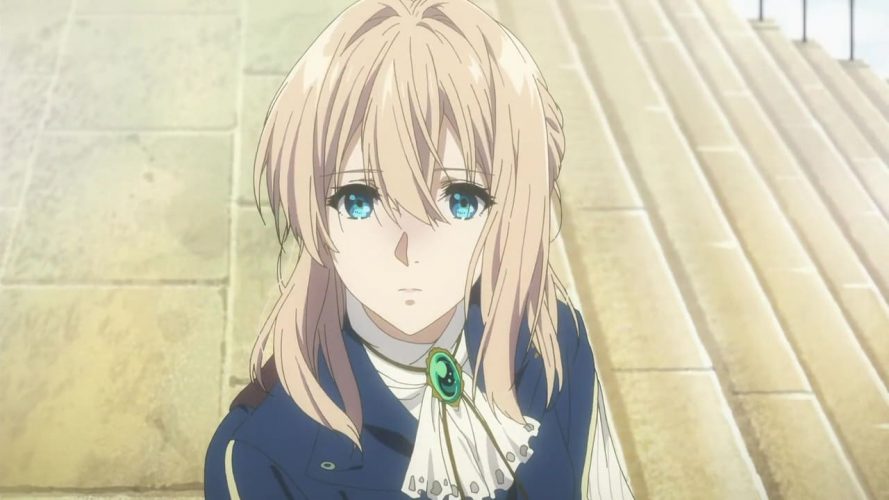 Look, 'Violet Evergarden' is not your conventional romance anime. Most of the anime on this list are not. The anime is about finding out what love truly means. It is a pretty decent show with a nice storyline. The experience is heightened by the beautiful visuals. I like the character design of Violet. There are a total of 13 episodes in this series and each episode is about 23 minutes in length. The anime takes place in the aftermath of the Great War. During the war, there is a lot of bloodshed, and the continent of Telesis has become separated into two factions. Now, that the war is over things are beginning to change and the continent is starting to flourish again. Violet Evergarden is a young girl who has lived pretty much all her life on the battlefield.
She was raised for the very purpose of destroying enemies. But now that the war is over she does not know what to do. She starts working at the postal service after falling out with her adoptive family. There she witnesses the work of an auto memory doll whose job is to transcribe a person's thoughts on paper. It interests her a lot and she wants to become an auto-memory doll herself. This job takes her on various journeys and adventures which will lead to self-discovery. Will she be finally able to decipher the words of the only person she held dearest? The anime is accessible for streaming here.
9. Naruto (2002 – 2007)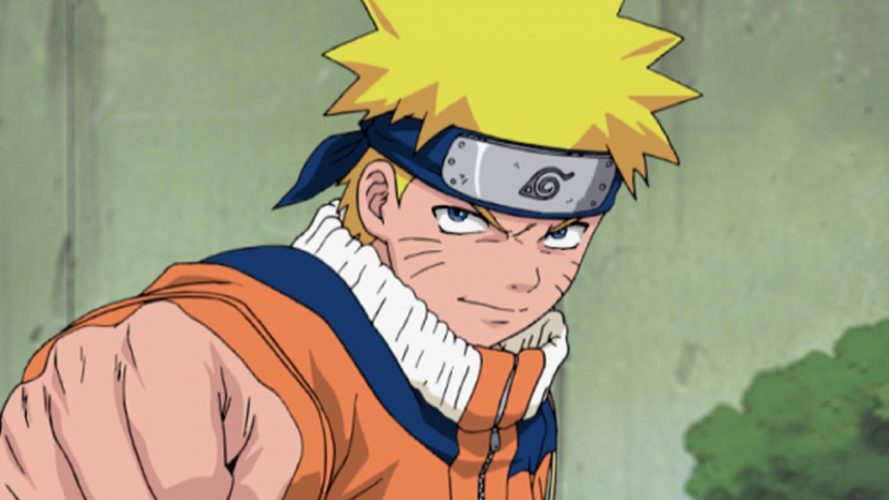 'Naruto' is the kind of anime that grows on you with time and since it is typical Shounen in every way imaginable, once you're hooked there is no going back. It follows the journey of the titular character, Naruto Uzumaki, who is a mischievous teenage ninja struggling to recognize his dreams of becoming the Hokage of his village. In the world of 'Naruto' fandom, there is a very popular term known as "NaruHina" which is used to refer to the relationship between Naruto and Hinata. Initially in the series, Hinata was nothing but a meek girl who would admire Naruto from a distance but to everyone's surprise, she eventually became the love of his life. Her love for him had always been so pure that it was never really an outcome of infatuation; instead, she was more drawn to his commitment to his training and his dreams. And finally, in the new series 'Boruto', we get to see them married with a child of their own. You can watch the anime here.
8. Vampire in the Garden (2022)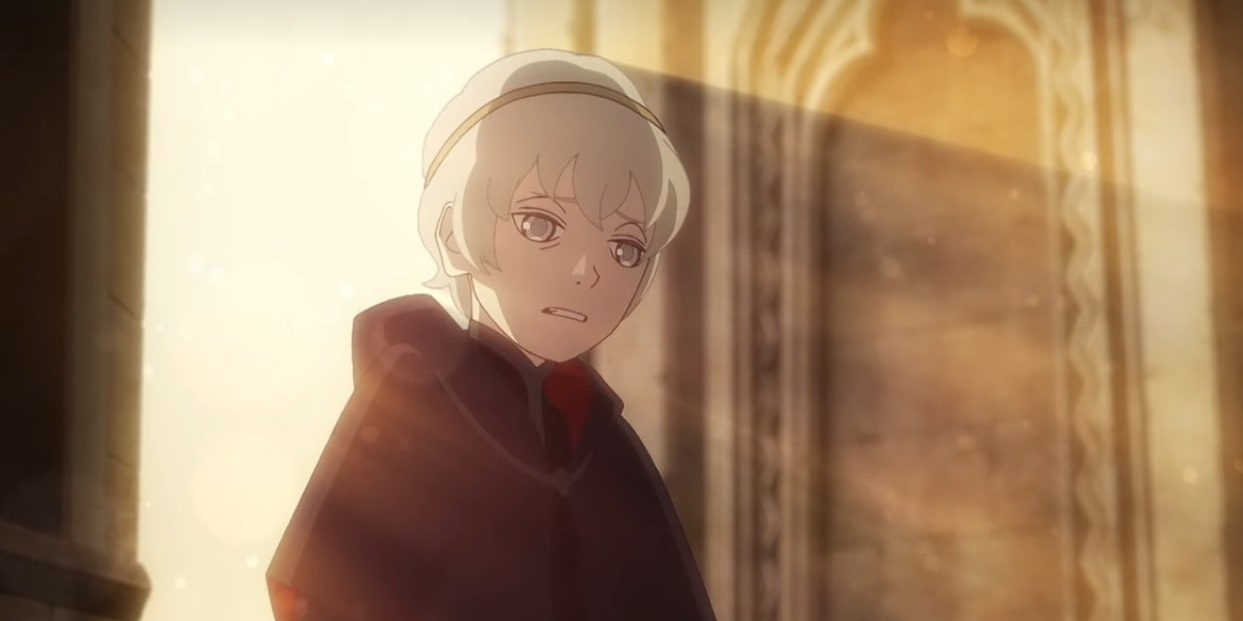 'Vampire in the Garden' centers upon the story of relentless and never-ending conflict between vampires and humans. At a time when the former pushes the latter on the verge of extinction, the tensions between the two reach a new high. In all the chaos, a human soldier named Momo accidentally meets the vampire queen, Fiine. As they get to know each other, the duo realize that they have a lot in common and both of them are desperate for peace. In order to achieve their far-fetched dream, the duo sets out on a long journey to find a place where vampires and humans can co-exist peacefully. Although 'Vampire in the Garden' is not like the typical romantic shows you will watch as it is primarily focused on other themes, Fiine and Momo's bond will certainly give you butterflies. The anime is accessible for streaming here.
7. InuYasha (2000-2004)
'Inuyasha' will forever be remembered as one of the best anime shows that represent interspecies relationships. Based on an award-winning manga, it revolves around a young schoolgirl, Kagome Higurashi, who gets dragged into a well by a demon and finds herself in a whole new alternate version of the Sengoku period. She soon discovers that she possesses a sacred jewel that everyone in her new world is trying to seek. After a battle with a demonic force, the jewel gets shattered into many different pieces and spreads all across the fabled lands of ancient Japan. To make sure that the jewel does not end up in the hands of the wrong people, she sets on a journey with Inuyasha, a fox demon, to hunt down all of its missing pieces.
'Inuyasha' is one anime that stands the test of time because of its display of a very realistic love story. Instead of solely focusing on the lovey-dovey part of a relationship, it shows how relationships often come with problems that really need to be worked on. To make things more interesting, it also introduces a complicated triangle where the titular character must make a crucial decision. You can stream the series here.
6. Toradora! (2008 – 2009)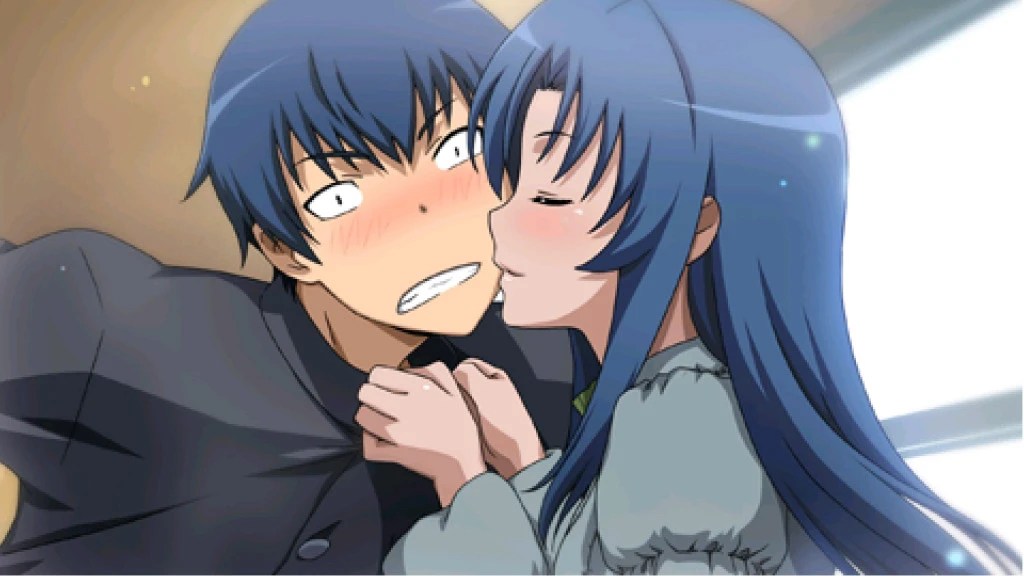 Ryuuji Takasu is a gentle high schooler whose intimidating face hides the fact that he is a kind guy who loves to do housework. On the other hand, Taiga Aisaka, who looks cute and fragile is actually quite feisty and dangerous- completely opposite of Ryuuji. The unlikely duo become friends when they learn about each other's crushes and decide to help one another with their love life. However, they do not realize that their bond will bring them together in unthinkable ways. 'Toradora!' is a hilarious show revolving around two people with conflicting personalities who slowly form a romantic bond that changes their lives forever. You can watch the series here.
Read More: Best Fantasy Anime
5. The Seven Deadly Sins (2014-2021)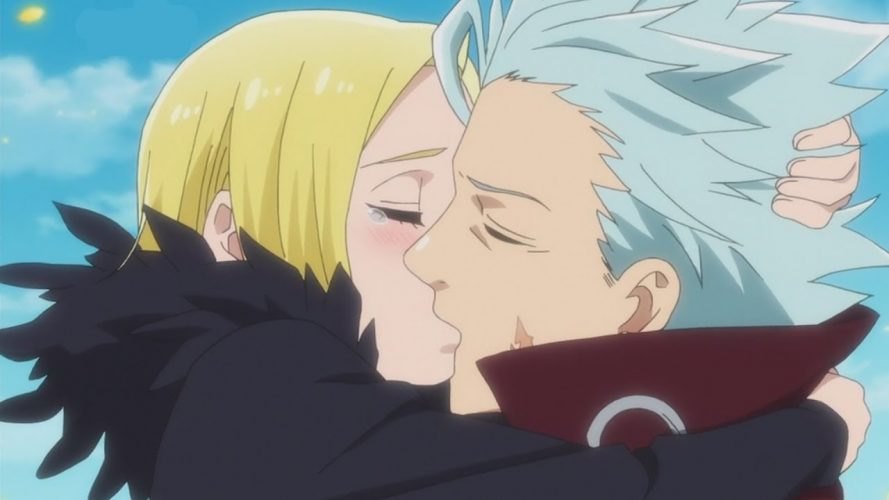 'The Seven Deadly Sins', for the most part of it, is a fantasy shounen that revolves around a group of heroes known as "the Sins". But apart from all of its action, the anime is also known for its deep characters and their relationships. One memorable relationship that is portrayed in the anime revolves around Ban, who is one of the seven deadly sins, and Elaine. Ban and Elaine fall in love with each other after they spend a week together in the Fairy King's Forest. Unfortunately, Elaine gets killed by a Demon and is separated from Ban's world. But even this does not stop him from loving her and he promises himself that he will meet her again. He becomes severely depressed after her death and even starts to lose his sense of purpose in life without her. When he is asked to trade the life of his own friend, Meliodas, for her revival, he does not think twice before choosing her. While the story of Ban and Elaine does end in a positive tone, another romantic relationship between Maliodas and Elizabeth is now hinted at in the anime. You can watch the show here.
Read More: Best Shoujo Anime
4. A Whisker Away (2020)
Since she comes from a broken family, Miyo Sasaki has many personal issues that complicate her otherwise ordinary life. In order to find some semblance of normalcy, she tries to ignore her personal issues through her unorthodox demonstrations of love for a boy named Kento Hinode. Although she fails to get his attention directly, Miyo chooses to turn herself into Tarou, a white cat to listen to the plethora of problems he is dealing with. But at some point, Sasaki realizes that she must make a decision and choose whether to reveal her true identity or continue being just friends with Kento. 'A Whisker Away' recounts the heartwarming story of two high schoolers who are struggling in their own unique ways and find peace by being with each other. The anime is accessible for streaming here.
Read More: Best Comedy Anime
3. Neon Genesis Evangelion (1995-1996)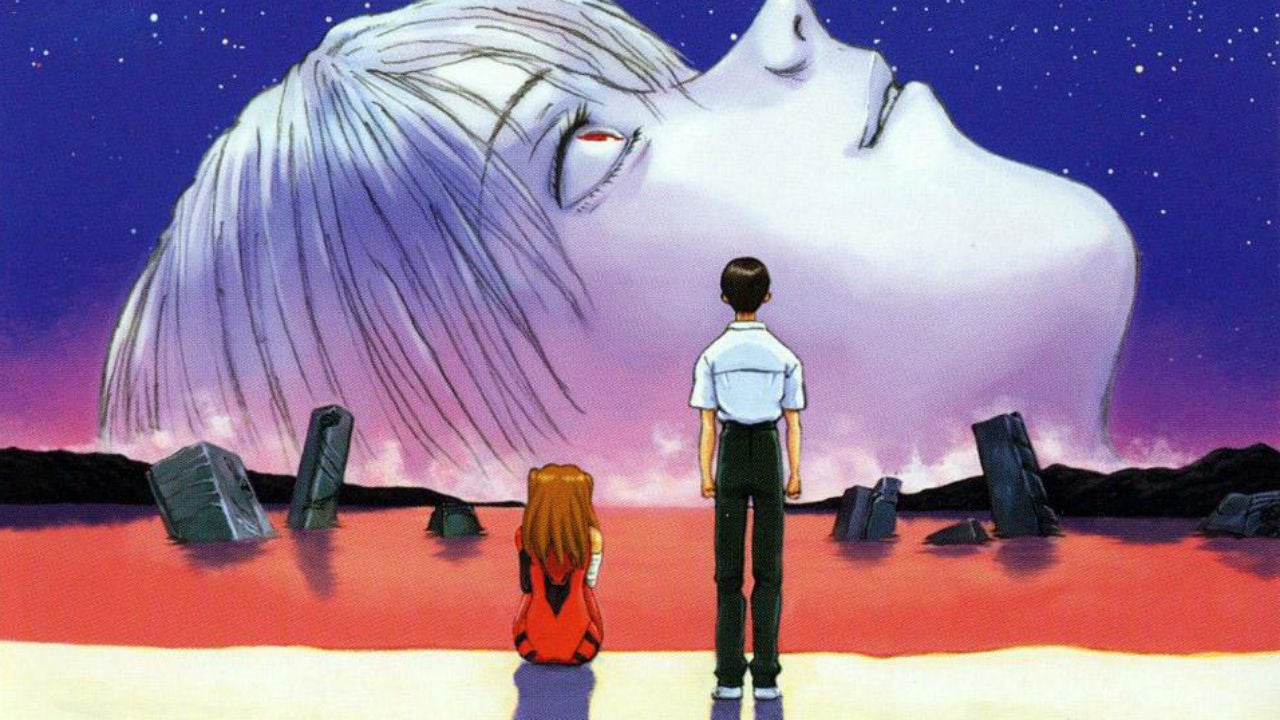 You're probably quite familiar with 'Neon Genesis Evangelion' if you have been watching anime for a while. It starts off as more of a typical Mecha drama that revolves around "saving the world" but with its second half, it completely transforms and evolves into a psychological drama that is full of conspiracies and deep messages. To put it simply, 'Neon Genesis Evangelion' is a masterpiece and will probably claim that reputation for a very long time now. When it comes to romance, the series portrays moments where the main character, Shinji, seems to have hots for all three female protagonists at different points of time. Some romance is also hinted at between him and Asuka where he always ends up embarrassing himself around her because he likes her and even Asuka teases him to hide the fact that she is really into him. Apart from this, there are also some warm romantic scenes between Misato and Kaji who have had a long history of dating. All the episodes are accessible for streaming here.
2. Beastars (2019 – )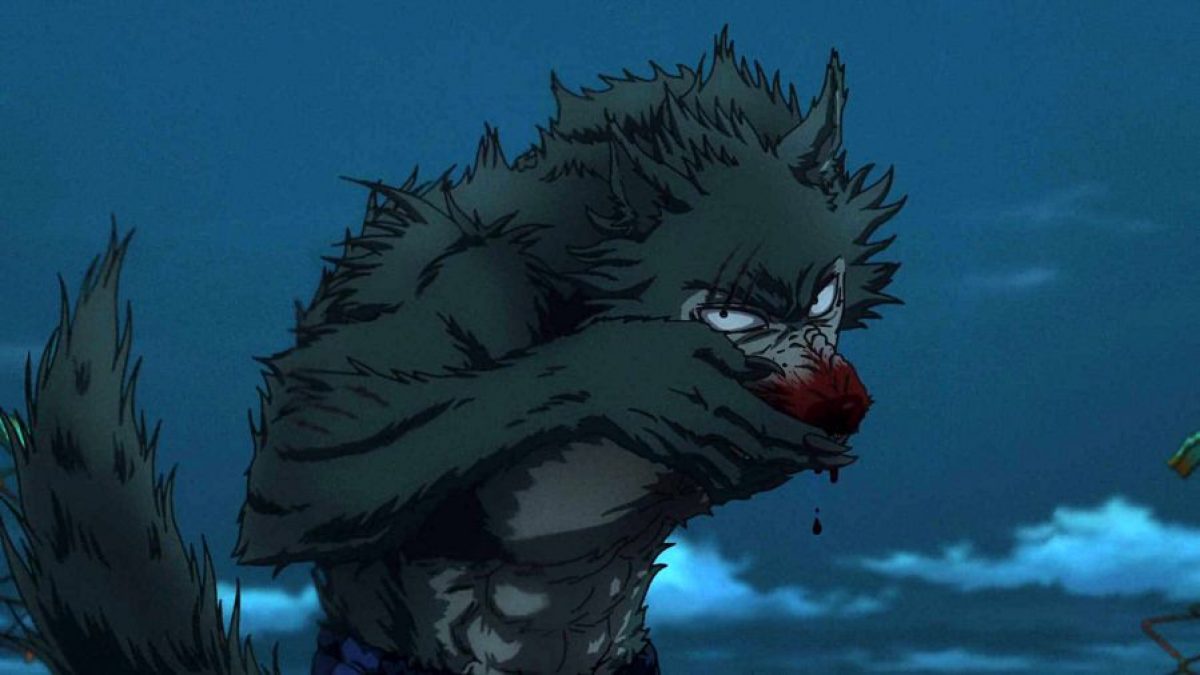 'Beasters' is a slice-of-life psychological drama anime that focuses on the ever-present tension between carnivores and herbivores in a civilized community of anthropomorphic creatures. While the series is full of mystery and drama, it also heavily revolves around the protagonist's predatory instincts and his romantic emotions for an acquaintance. So, 'Beasters' offers quite a unique opportunity to look at romantic affairs from a previously unexplored perspective. All the episodes of the show are accessible for streaming here.
1. Words Bubble Up Like Soda Pop (2021)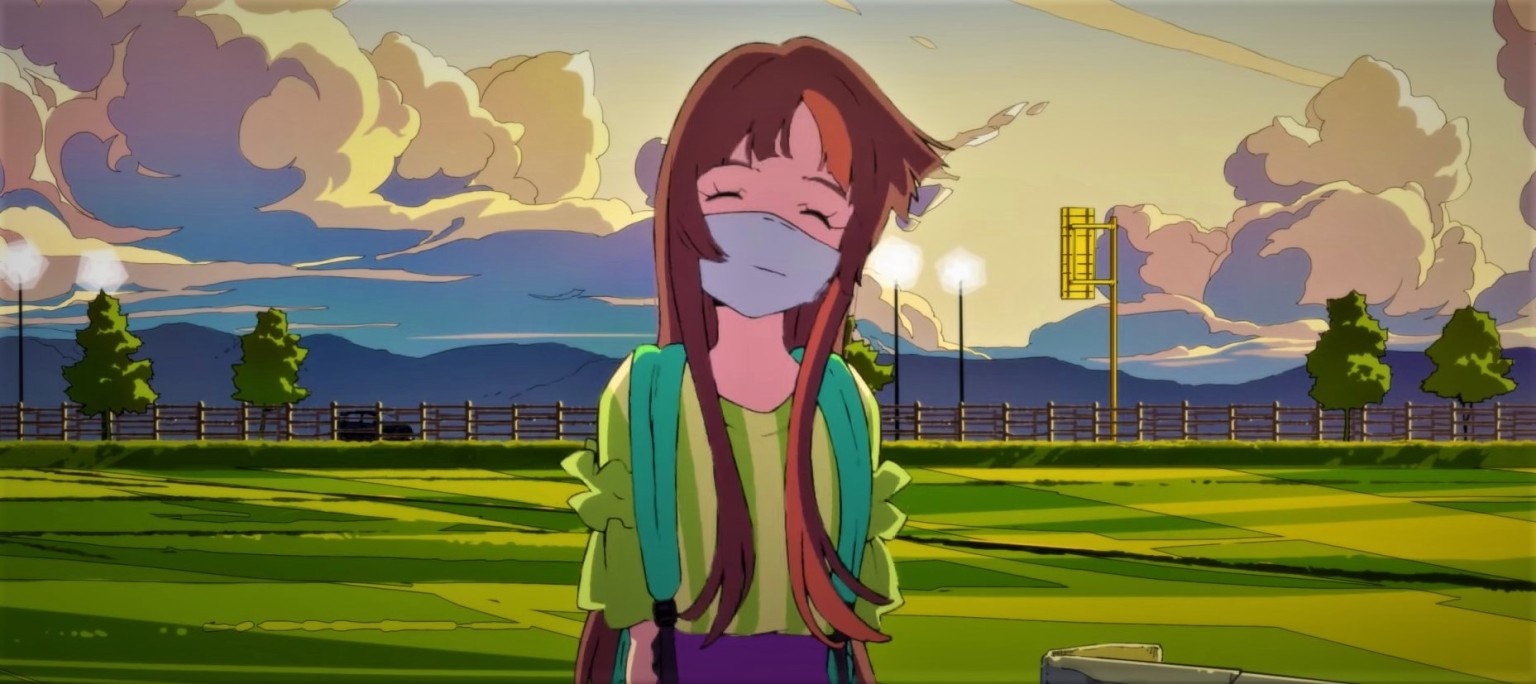 Yui "Cherry" Sakura is an introverted teenager who expresses himself better by writing. In contrast, Yuki "Smile" Hoshino is an outgoing girl who likes to make friends and learn more about others. However, the budding influencer has her own insecurities and tries to hide them behind her disposable mask. The two teenagers eventually end up working for the same welfare facility in their summer vacation, and it marks the beginning of their short but sweet romance. But with just a few weeks to spend with each other, will Cherry and Smile take the leap of faith and confess their feelings before their part-time work at the facility is over so that they keep in touch? In order to find out, we highly recommend watching the film. You can find the movie here.
Read More: Best Anime on Hulu