When 15-year-old Candice Parchment of Clayton County, Georgia, suddenly disappeared without a trace left behind on April 28, 2010, her loved ones knew something terrible must've transpired. After all, as explored in Hulu's 'How I Caught My Killer: I Found Candice's Diary…,' she was a bright, amiable youngster whom mostly everyone adored owing to her sense of self and kindness. Yet for now, if you just wish to learn more about the one individual (apart from her family) keeping her legacy alive through memories — her friend My'lik Hamlett — we've got the details for you.
Who is My'lik Hamlett?
It was back in the late 2000s that My'lik came across Candice while they were both attending Forest Park High School around the peaceful suburbs, only for them to bond like two peas in a pod. "The first time I met Candice was actually in gym class," the former said in the Hulu original, remembering the fact she was already popular. "I was really interested in knowing, 'okay, what makes this girl stand out? What makes everyone wanna be around her?'… We hit it off right then and there. She wanted to be a writer — journalism, poetry, or music. Me, personally, music is in my blood."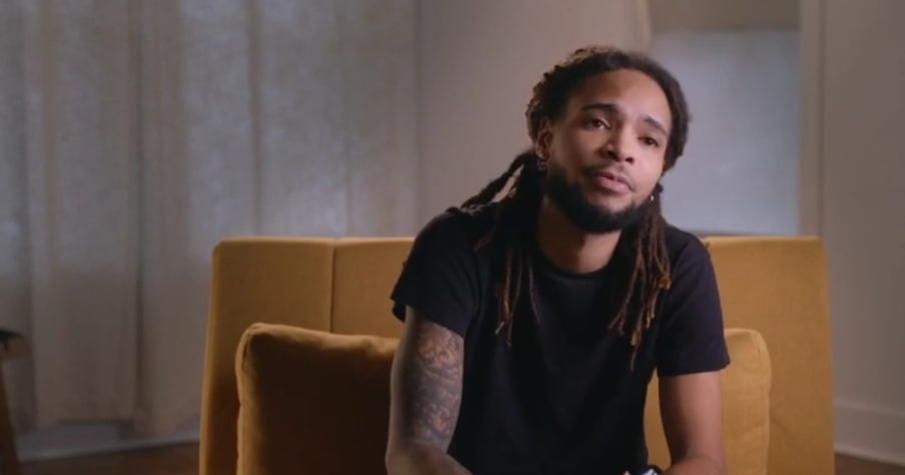 My'lik continued, "I was daily recording music. Candice was one of my biggest fans even then, so she became a great friend of mine. She would always be jotting down in this composition book; documenting her life, so to speak… Candice would always say, we came to America [from Jamaica] to make better opportunities for us, and I'm going to take care of my family." But alas, she could never do so because her life was snatched away from her on that late April 2010 evening, just for officials to initially deem her a runaway despite her loved ones' vehement claims otherwise.
It thus wasn't until a passerby found Candice's skeletal remains under a mattress in a wooded area mere blocks from her home in November 2010 that her case picked up the appropriate speed. Everyone close to the teen, including My'lik, was then considered a suspect until their alibis, phone records, and efforts to actually find her throughout these months were corroborated for good. His name was hence obviously soon cleared, yet what wasn't was the pain in his heart and the memories — he can still vividly recall the last time he saw her, happily throwing and feeding him Hot Cheetos in school.
Where is My'lik Hamlett Now?
Although more than a decade has passed by since Candice's case came to a close, there are two things that still trouble My'lik; the police's initial lack of efforts as well as the assailant's apology letter. According to the episode, the former refers to the fact officials had told the teen's family, "girls like this always run away," and he wonders what they meant by "girls like this." As for the latter, penned by Marshae Hickman, someone he once considered a friend in the music scene, it grates on him that he focused on forgiveness for himself rather than truly apologizing for his actions.
Coming to My'lik's personal standing, from what we can tell through his online presence, he currently resides in Atlanta, Georgia, as a proud father to an adorable son born around mid-December 2019. He still appears passionate about music, yet the University of Georgia and School Of Technology At Carver graduate serves as an Architectural Intern at Balfour Beatty to provide for his family these days. We should mention that My'lik's best friend/his mother had a health scare a couple of years ago, but she's back at home and resting thanks to a mutually strong support system.
Read More: Candice Parchment Murder: Where are Marshae Hickman and Jermaine Robinson Now?