Naga Chaitanya comes from a family of legendary actors, performers and artists. While his father, Akkineni Nagarjuna has been regarded as one of the most successful actor-entrepreneur-producers in the Telugu film industry, his paternal grandfather Akkineni Nageswara Rao was a legend, who was also one of the pioneering artists of Tollywood, beside the likes of N T Rama Rao, Krishna, Dasari Narayana Rao et al. Naga Chaitanya made his Tollywood debut in 2009 film 'Josh', which opened to critical and commercial success.
Even though having spent only 9 years in the industry after appearing in only 18 different movies in the Telugu language, Naga Chaitanya is already recognized as a star and an established actor. Though he has a very few successful movies in his kitty, his suave demeanour and his performances have more fans than we know or we can think of. After marrying Samantha Ruth Prabhu in 2017, Naga Chaitanya Akkineni has appeared only in 'Mahanati' in a cameo role, besides his current work in two projects which are in the post-production phase. With that said, here is the list of top Naga Chaitanya films, carefully selected from his vast filmography. You can also stream some of these Naga Chaitanya movies on Netflix or Amazon Prime.
12. Mahanati (2018)
'Mahanati' is at the end of the list because of a very small cameo role of Naga Chaitanya, else it would've easily topped any list for that matter and is perhaps the best Telugu film made till date. In a film that was touted to be the first of its kind depicting the life and times of first Indian female superstar Savitri, 'Mahanati' opened up to rave reviews and came out as a blockbuster. Yesteryear's actress Savitri met a fateful end to her life after indulging in alcoholism and depression and Keerthy Suresh has done a tremendous job being the Savitri that she was purported to be. Naga Chaitanya is seen playing a cameo role, this time donning the shoes of his own grandfather Akkineni Nageswara Rao, who was at his prime back in the day. I wish I could talk more of this gem of a movie.
11. Dohchay (2015)
Naga Chaitanya plays Chandu, a conman who loves Meera (Kriti Sanon) and has only two primary motives in life – to free his father from jail and to help his sister with her medical education. He only needs the money and his life is all sorted. Enter – a bag with a cash of 20 million rupees and things go awry as there are many others who're after the hefty sum. Though there's nothing out of the ordinary in the film, the sporadic comedy and the freshness that the film brings about could be its highlight.
10. Yuddham Sharanam (2017)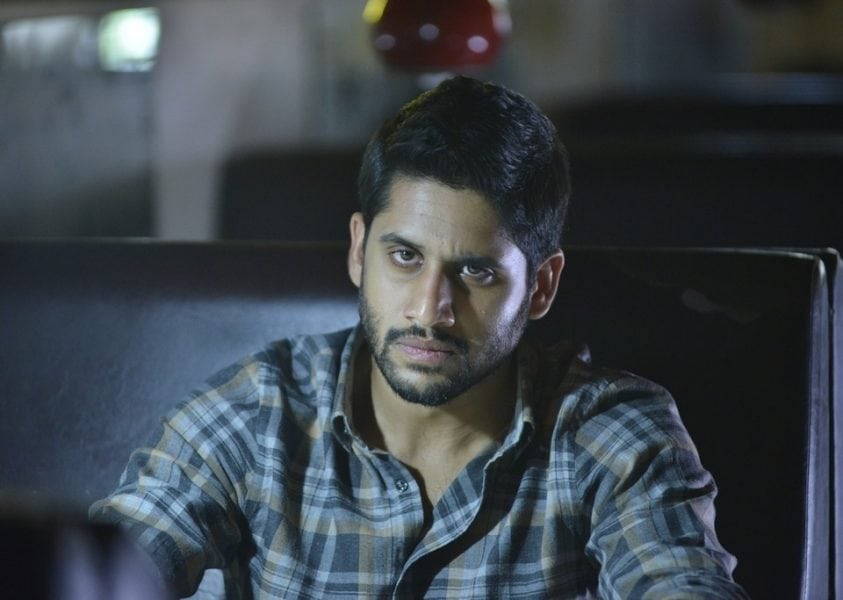 An entrepreneur Arjun, who is struggling with a new drone project, has his world turned upside down when his parents go missing one fine day. As he searches for his parents, bomb blasts rock the city, thanks to the politicians'-mafia nexus and his parents have been found dead, who allegedly died of natural causes. How Arjun gets to the real culprits with the help of JD Shastri, a morally upright cop, forms the core of the movie. Though the emotional part has been handled well, be it the bonding between Arjun and his socially empathetic parents or between him and his love interest Anjali, the film falls flat when it comes to action or the intensity. Still, a watchable film with the star cast and the okayish performances.
9. Rarandoi Veduka Chudham (2017)
Pitched as a complete family entertainer, 'Rarandoi Veduka Chudham' is replete with cliches and is the same old wine in a newer bottle, besides Naga Chaitanya who is seen in this sub-genre for the very first time. The movie revolves around Siva and Brahma (Rakul Preet Singh), a countryside girl who Siva falls for. As Brahma has been brought up in close supervision, she's unaware of the realities of the actual world and is looking for a prince charming in a shining armour, as she moves on to pursue her MBA in Visakhapatnam. Siva has to turn a lot of tables to prove himself the right suitor for the marriage. Too much of the same, with Naga Chaitanya being the only change, RVC is passable at best.
8. Tadakha (2013)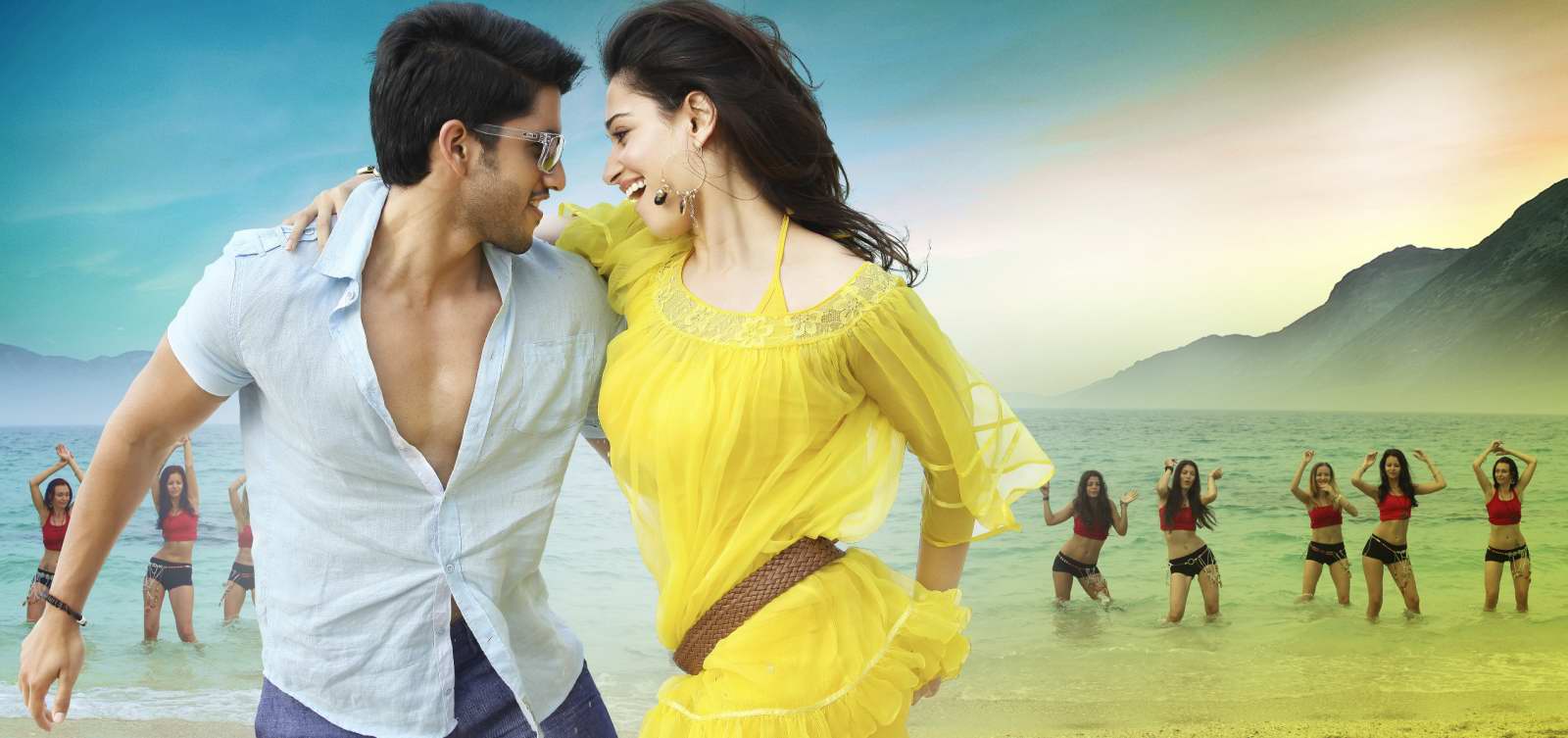 Tell me if this sounds familiar – two brothers, one better than the other, fall for two sisters and join their hands together to beat a criminal who "rules" the city. 'Tadakha' is again too much of the same, although Naga Chaitanya has assumed a pseudo-supporting role until the fag end. Siva and Karthik (Naga Chaitanya) are brothers. While Siva is all for his moral uprightness, Karthik is more of a spur-of-the-moment person. As Siva joins the police after the demise of their father, who too was in the force, he is on the trail of Bagga, a smuggler, who is notorious in his ways, while Karthik proves to be Siva's saviour all the while. 'Tadakha' was dubbed as a hit at the box office.
7. Oka Laila Kosam (2014)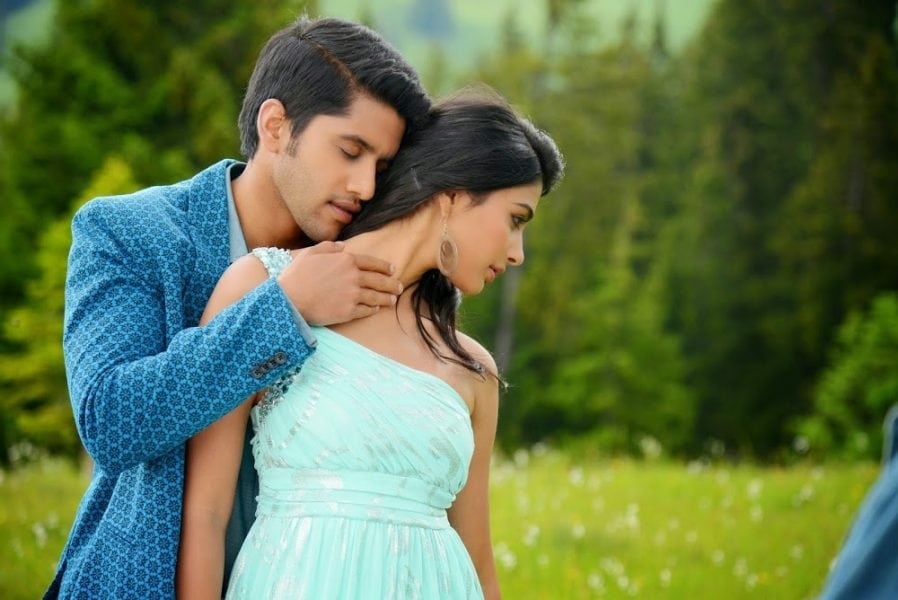 In a first, Naga Chaitanya also produced 'Oka Laila Kosam', which registered above average collections at the box office. Pooja Hegde plays Nandana and Naga Chaitanya is Karthik, an apparent flirt who has graduated from the ISB and has fallen for Nandana, which she refuses to accept. Karthik is also authoring a book titled 'Oka Laila Kosam' which eventually gets published and in the last-ditch attempt to woo her, he gets a star named after Nandana. If not for their marriage which hits a roadblock, Nandana realises Karthik's true love for her only when she reads his book, eventually to find out that the book was based on Karthik's personal encounters with Nandana and his feelings about her and how much he loves her. A feel-good movie with a good dose of laughter, 'Oka Laila Kosam' is a decent watch.
6. Josh (2009)
Naga Chaitanya's debut, which also landed him a Filmfare (South) Award for Best Male Debut, 'Josh' is the story of a typical urban hothead who wants to bring upon a change to the way things are around him. Initially considered a bad company, Satya comes to realize the true meaning of life after a fateful accident which leaves an innocent Bujji dead and himself injured. At the MGM college, Satya strives to bring change by watering down the influence of a local mafia leader Durga Rao, all the while falling for Vidhya, a teacher. Nagarjuna's 1983 superhit film 'Siva' is said to have inspired the storyline of 'Josh'.
5. Sahasam Swasaga Saagipo (2016)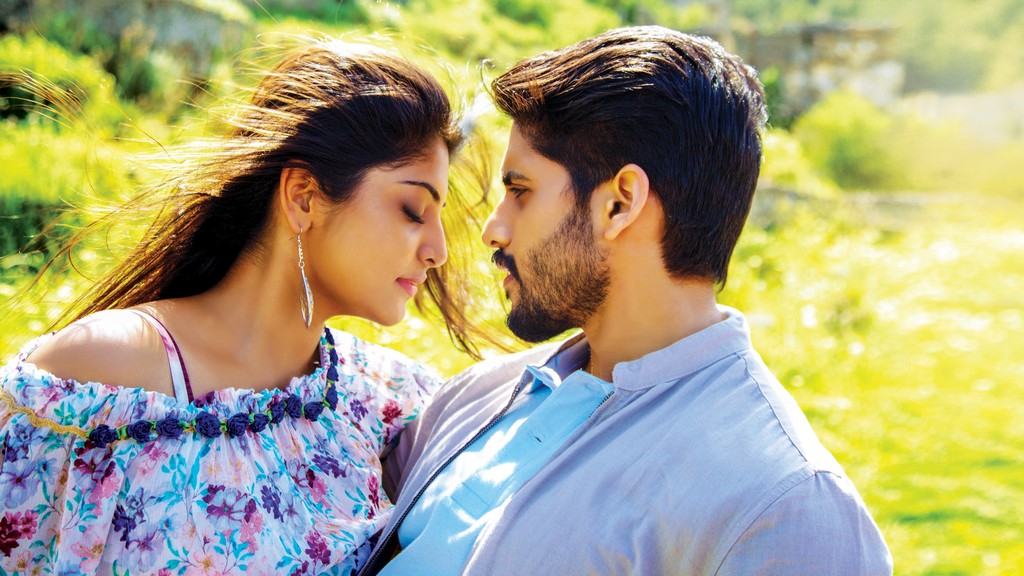 A Gautham Menon's flick, it wouldn't be a surprise if you find a lot of romance and elements of a mass entertainer, along with the soulful music his films are known for. 'Sahasam Swasaga Saagipo' is centred around Rajinikanth, a bike enthusiast who's in love with Divya and they take a bike trip together, only to land up in the hospital. As Divya heads to her native to check on her parents, Rajini follows her into a turmoil that he did not expect, thus leading to the second-half, action-packed part of the story. The soulful music of Rahman, combined with the cinematography and the directorial dexterity of Menon are top-notch, thus making it one of the must-watch movies featuring Naga Chaitanya.
4. Premam (2016)
An official remake of the Malayalam movie of the same name, 'Premam' features Shruti Hassan opposite Naga Chaitanya in one of the firsts. Vikram is a happy-go-lucky dude who is in love with Suma, one of the most beautiful women he knows. After a goof up with the exchange of love letters, he has to let go of her and five years later, he falls for Sithara (Shruti Hassan), a teacher who too expresses interest in him. The romance is exceptionally well-portrayed, although the fate of Vicky demands him to be single a decade hence. After becoming an ace chef in a restaurant that he owns, it is revealed that he was told by an astrologer that his wife's name would begin with an "S". Naga Chaitanya gives a performance of his career, though the film is not comparable with the original in any of its aspects.
Read More: Best Shruti Hassan Movies
3. 100% Love (2011)
From the kitty of ace director Sukumar, '100% Love' was received well by critics and audiences alike, making it one of the most successful movies of the year. Balu, a class topper has a visitor at his house – his distant cousin Mahalakshmi, who seeks Balu's help in her studies. To Balu's astonishment, Mahalakshmi tops the class leaving him behind and he vows to topple her the next time. Ajith, a colleague of theirs, is the next top-ranked to both of their surprise. As time passes by, they fall in love, and even after three years and setting up a company on his own, Balu finds it difficult to make do without Mahalakshmi as she comes to the rescue in a last-ditch attempt. The genuine laughs and the endearing romance is definitely worthwhile, as is the chemistry between Naga Chaitanya and Tamannaah.
2. Ye Maaya Chesave (2010)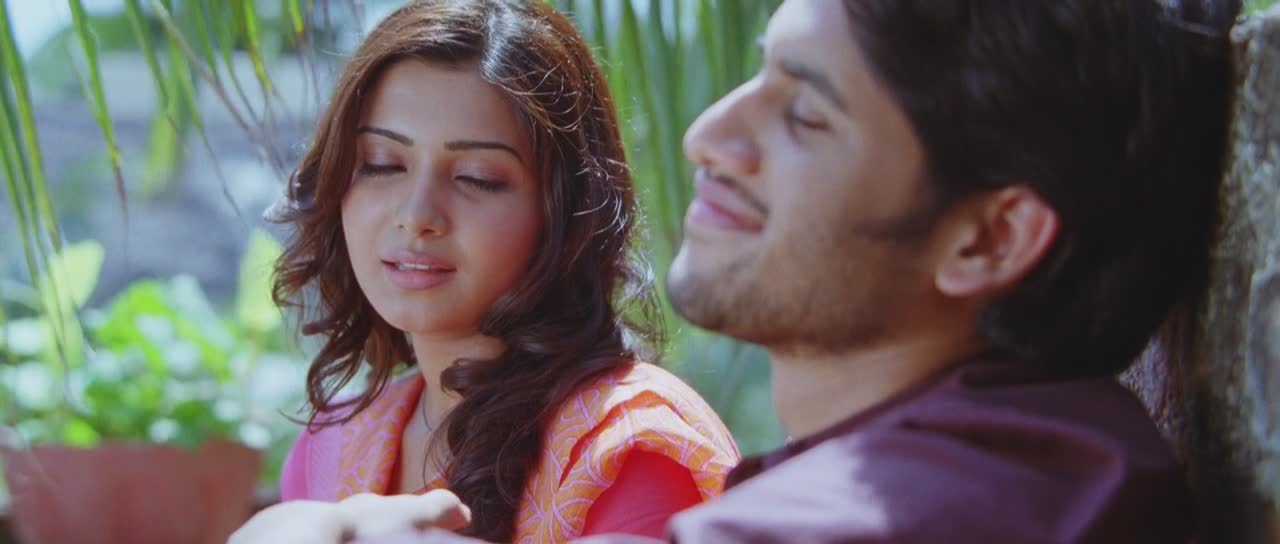 Another Gautham Menon's timeless masterpiece, 'Ye Maaya Chesave' has the potential couple in leading roles and the movie was also made in Tamil simultaneously with Simbu and Trisha Krishnan in the lead roles. The movie revolves around Karthik, an assistant director by profession who falls for Jessie, a girl belonging to a Catholic family. Although Jessie has no interest in Karthik whatsoever, the latter is obsessed and smitten by Jessie and wants to marry her at all costs. Soon, the passion takes dangerous turns and despite Jessie starts liking Karthik, she is forced to marry another person and they break up. Eventually, after three years, Karthik finds out that Jessie did not marry and they get married in the end. While the conclusions of the Telugu and Tamil versions are different, the pairing is a clear winner of 'Ye Maaya Chesave' along with the music and the phenomenal direction.
Read More: Best Gautham Menon Movies
1. Manam (2014)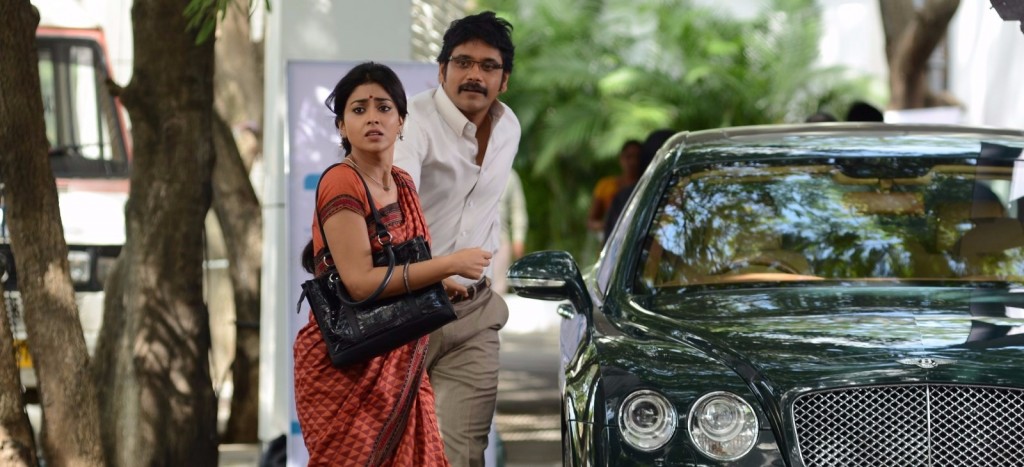 A film that brought three generations of the same family together on-screen for the first time ever, 'Manam' features Akkineni Nageswara Rao, Akkineni Nagarjuna, and Akkineni Naga Chaitanya in leading roles, the real-life grandfather, father and son respectively. The movie went on to win Filmfare Award for the Best Film and was the last venture of Nageswara Rao before his demise.
A film replete with namesakes and lookalikes, Radha Mohan and Krishna (Naga Chaitanya and Samantha) are a married couple who, despite having a tumultuous married life, bear a child they name Nageswara Rao (Nagarjuna) before their death in a car crash. Nageswara Rao, after a few years, is shocked to see his parents' lookalikes and befriends them and tries to hook them up. Chaitanya (Akkineni Nageswara Rao) is an ailing old man who is shocked to see his parents' lookalikes – Nageswara Rao and Dr Anjali and tries to bring them together. Interestingly, everyone's parents had met with a car crash under the same clock tower. A wholesome entertainer with an ensemble cast, 'Manam' is a beautiful story of love, relationships, and the narrative is a clear winner, being one of the most complicated ones in recent times. The music is heartful and will stay with you for a long time.
Read More: Best Nagarjuna Movies