Indian film Industry is obsessed with hypothetically crowning a single actor as "The Number One". Once there was Amitabh Bachchan, then there was Shah Rukh Khan. Whatever it is, it changes with individual perspective. The same phenomenon has been predominant in South Indian Industry. In the Amithabh, Rajini era, Telugu Film Industry crowned Megastar Chiranjeevi as "The Number One" unanimously. During this time, under the shadow of the commercial brand Chiranjeevi, there was a certain Akkineni Nagarjuna who with his own brand of cinema accumulated a star status of his own. He is known as Celluloid Scientist. His choice of cinema is genius. If having the maximum range as an actor is the only criteria for crowning "The number one", the highly underrated Nagarjuna might've occupied that position till date. Here is the list of top 10 Nagarjuna movies that prove my point. You can watch some of these best Nagarjuna movies on Netflix, Hulu, or Amazon Prime.
10. Manam (2014, Telugu)
"Manam" proved why Nagarjuna is regarded as celluloid scientist. His traits also involves breeding talent. He produced "Manam" and hired a young director Vikram K Kumar to direct this mammoth project which also casts his father, the legendary Akkineni Nageshwar Rao, and his son Akkineni Naga Chaitanya. Despite being a prestigious project, Nagarjuna decided to stick with a complicated script which was presented in a simple yet effective way.
Read More: Best Sam Sheperd Movies and TV Shows
9. Manmadhudu (2002, Telugu)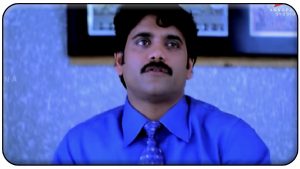 South Indian romantic comedies are often over-the-top and fairy tale like. But Manmadhudu is a cleverly written hilarious sit-com with witty one-liners. Nagarjuna excelled in the role of a women hater with a subtle yet emotional performance. The movie fetched decent profits and also gained cult Television and Internet popularity.
Read More: Best Megan Good Movies and TV Shows
8. Payanam/Gaganam (2011, Tamil/Telugu)
The Nagarjuna and Prakash Raj starter is a hijack thriller set in Tirupathi, Andhra Pradesh. A plane travelling from Chennai to Delhi is hijacked by a well planned and equipped terrorist group in an attempt to get their imprisoned leader freed. The rescue operation around realistically portrayed victims forms the premise of the movie. Radha Mohan's intense and gripping screenplay combined with stellar performances from the entire cast make the movie an exhilarating watch.
Read More: Best Snoop Dog Movies and TV Shows
7. Shiridi Sai (2012, Telugu)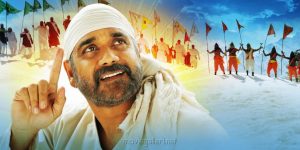 Nagarjuna's commercial stardom raised a lot of questions when he accepted to act in the biography of Hindu deity Sai Baba. Provided how many people worldwide worship him, performing the role was no walk-in-a-park. But Nag owned the role with finesse. The particular scene where he enacts the poses of famous real life pictures of Sai Baba talks volumes about his talent. The movie fared decently at the box office and Nag was lauded for his performance.
Read More: Best Kerry Washington Movies and TV Shows
6. Rajanna (2011, Telugu)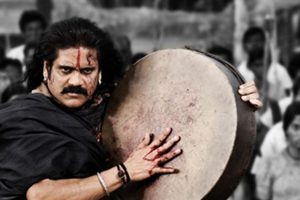 Another movie in the list and yet another role to the variety of characters Nagarjuna has portrayed. In "Rajanna" he played the role of a revolutionist who inspires a small village in British ruled India. And how his kid, after his death, travels alone to meet Prime minister Nehru to release Hyderabad Providence from Nizam rule, years after 1947. "Rajanna" is yet another feather in the cap of versatile Nagarjuna.
Read More: Meg Ryan Movies
5. Oopiri/Thozha (2016, Telugu/Tamil)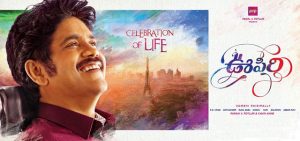 Most recently, Nagarjuna proved why he's know as the master of script selection by accepting "Oopiri". The movie was an adaptation of "Intouchables" and was altered to portray Indian characters. Nagarjuna ticked of another variation in his wide range of movies with "Oopiri". The movies did well in all the commercial aspects and also gained critical acknowledgement.
Read More: Best John Goodman Movies and TV Shows
4. Annamayya (1997, Telugu)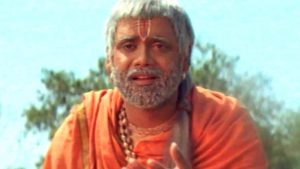 The K Raghavendar Rao's classic pushed Nagarjuna's range as an actor to leaps and bounds. "Annamayya" cemented Nag's position in Telugu Films Industry as an actor with maximum range. The movie appeals towards the Hindu sections of audience and a real life characters of a man's mad devotion towards god. It was a breakthrough success and fetched great revenues.
Read More: Best Luke Evans Movies and TV Shows
3. Govinda Govinda (1993, Telugu)
RGV took on superstitions in the society with the thriller Govindha Govindha. Nagarjuna played a small time crook who gets in the mix of bigger things. The movie also stated Sridevi Bonney Kapoor and it revolves around the Nag saving her from the bad guys. This movie is yet another example of Nag's vivid script selection.
Read More: Best Mandy Moore Movies and TV Shows
2. Geethanjali (1989, Telugu)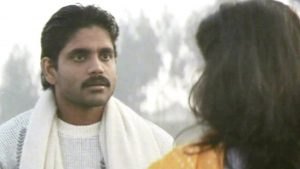 The maestro Mani Rathnam made a tragic love story and casted a then commercially successful Nagarjuna. The script had elements, which by no means, had any possibility of being accepted by Telugu audience. But "Geethanjali" was not any other movie. The movie was lauded by critics and embraced by audience. Despite its bold content, it shook the box office, contradicting all the regimes. "Geethanjali" strengthened the acting tenacity of the superstar and enabled him to spread his range.
Read More: Best Charles Bronson Movies and TV Shows
1. Shiva (1989, Telugu)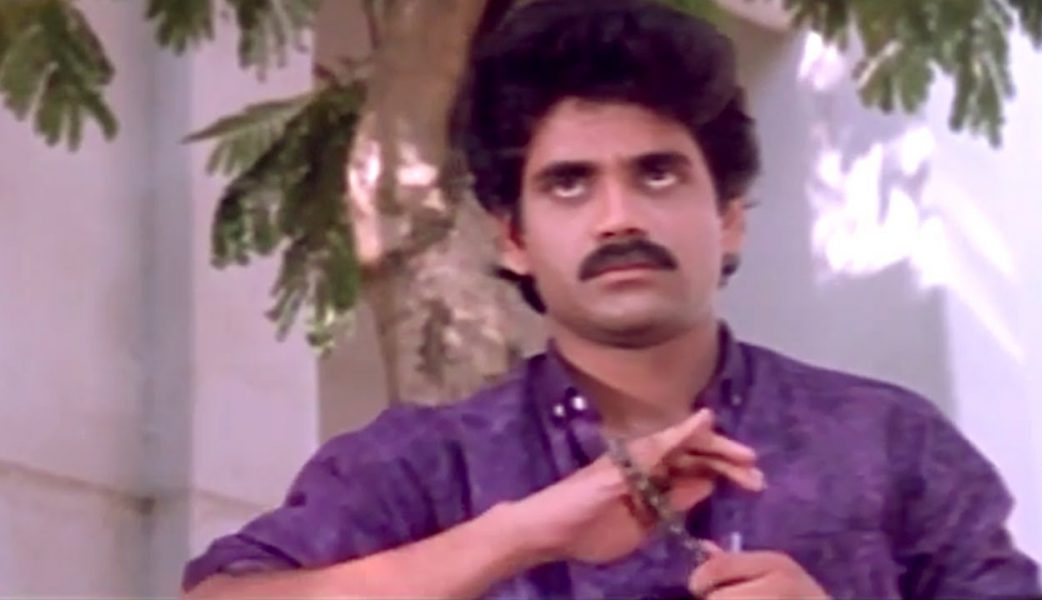 Shiva announced the arrival of a legend named Ram Gopal Varma into the film industry. It also introduced a never before seen protagonist character portrayed by the legend Akkineni Nagarjuna. The movie revolutionised action movies in South India. The iconic scene where protagonist Shiva pulls out a cycle chain with his bare hand is until today regarded as the best scene ever. Even though it was Satya that made RGV nationally famous, it was the humongous success of Shiva that prompted him to make many of his classic works. Along with Shiva, Nagarjuna's name, was forever, etched in the hall of fame of Indian Cinema.
Read More: Anthony Hopkins Movies