Overcoming the odds of nature versus nurture, 'Naked and Afraid' chronicles the lives of participants who meet each other for the first time and are subsequently handed one item for survival. As the contestants try to forage, hunt, and fish to survive for a period of 21 days in the wilderness, several unpredictable themes follow. The Discovery Channel reality television show has amassed significant renown since its inception in 2013. The first iteration of the series features an array of survivalists who do not relent to the harsh climatic conditions of the wild. Fans have been curious to know where are their favorite reality stars these days.
Shane Lewis is a Published Author Now
Sporting a no-nonsense demeanor and an ability to face off against nature's greatest predators, Shane Lewis quickly became a fan favorite. Since his appearance on the Discovery Channel series, the television personality has climbed the ladder of success. Once a homeless person who struggled with drug abuse, Shane is now an extreme sports enthusiast who works as an electrician. Not just this, he also specializes in skydiving, scuba diving, ice climbing, surfing, rock climbing, and snowboarding. In addition to teaching people these extreme sports, he is also a published author. Shane recently penned his life's experiences in 'Growing Up: Institutionalized to Globetrotting.' On the personal front, the reality star continues to enjoy life with his wife, Nicole.
Kim Shelton is a Wildlife Tracker Now
Having spent 21 days in the grueling wilderness of Costa Rica, the then-22-year-old Kimberly Shelton took it upon herself to face all sorts of challenges. After the show, the television personality has decidedly kept a low profile. Despite living outside the realm of media, Kim continues to embark on new challenges. She has since become a wildlife tracker with the Caribou Rainforest. Not just this, she has also earned Track and Sign certification near Bemidji, Minnesota, in the traditional territory of the Ojibwe people. In the past, the television personality had even hosted a fundraiser to raise money for a laptop to finish college.
E.J. Snyder is Teaching Survival Skills Today
Alternatively known as 'Skullcrusher,' the former U.S. Army veteran first made his stealth known in 'Lost.' After appearing on 'Naked and Afraid,' the television personality was cast in '72 Hours' and spent grueling hours in the Fijian jungle. He has even appeared in the later iterations of 'Naked and Afraid.' Snyder went on to host the ninth season of 'Dual Survival.' Besides this, the veteran continues to impart his expertise and help others transform their lives by teaching survival skills and online courses. He has also authored 'Survivor's Edge,' and even works as a professional speaker. On the personal front, the television personality continues to enjoy life with his wife, Amy.
Kellie Nightlinger is a Survival Instructor Now
As the pioneering member of the franchise, Kellie worked with E.J. Snyder to find catfish and edible food every day. Since her appearance on the show, she has continued to put her love for wilderness to the test. The television personality has now been working as a naturalist guide, survival instructor, and explorer. Besides this, she has even penned an account of her survival expertise. When she's not busy engaged in her projects, she likes to work as an empowerment coach and speaker. She has previously worked on the ground with African Rangers in the Elephant and Rhino Anti-poaching efforts in Africa.
Jonathan Klay is Keeping His Private Life Under Wraps
The veteran managed to survive 31 days in the Maldives archipelago and deal with sunburn, fleas, and even starvation. Since his appearance on the show, the television personality has dabbled in several projects. He is currently a High Threat Executive Protector for Special Forces EP. Based in Los Angeles, the television personality has worked as an armed security person for different clients. During the pandemic, he worked as part of a COVID-19 Response Team and Instructor. On the personal front, the reality star likes to keep things under wraps.
Alison Teal is a Social Media Influencer Now
With an International Yogi for a mother and a National Geographic photographer for a father, Alison's spirit consistently lingered in the natural. After making her mark on 'Naked and Afraid,' the television personality went on to achieve new heights. Since her time on the show, she has become a TEDx Speaker, a filmmaker, and even a social media influencer. Alison has also authored a book entitled 'Alison's Adventures: Your Passport to the World.' Besides this, she has even appeared in eminent publications and has even used her social media platform for various purposes. Fans and readers can find a selected range of merchandise and products needed for a global journey on her online store.
Clint Jivoin is Living a Low-Key Life Today
Without giving in to the terror wrought by snakes, boas, and pit vipers, Clint displayed agility throughout his time on the show. Since then, he has continued to keep up with his skills in the wild. In addition to spending a better part of the year in the wilderness, he has also honed his skills as a musician. The skilled country singer and songwriter has even performed live. However, he has largely kept his life under wraps and rarely connects with fans over social media.
Laura Zerra Continues to Live a Life Full of Adventure
The fan-favorite survivalist has continued to display her skills in the wild after becoming one of the first persons to be cast in the franchise. She has since appeared on 'Naked and Afraid' four times and has been involved in equally crazy adventures off-camera, too. She is an active member of the Human Remains Detection team with the K9 Task Force. Laura also hosts Carbon TV's 'Decivilized.' Besides this, the television personality has also penned, 'A Modern Guide to Knifemaking.' She continues to share her latest adventures with her followers on social media.
Puma Cabra is Living a Quiet Life Now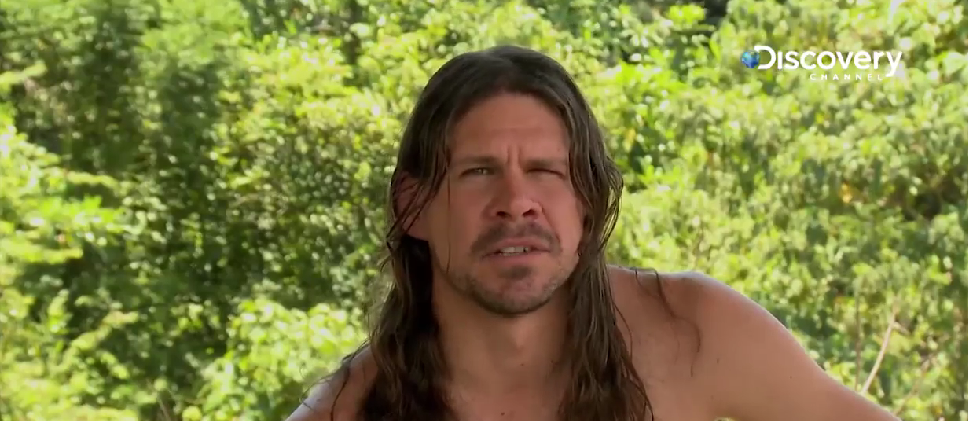 Hoping to overcome all limits, Puma strived to survive in Sabah Borneo for 21 days. However, after drinking from a stream, he got an insect-borne illness. After contracting dengue fever, he ultimately had to make his exit from the show. Since then, the survivalist has kept things under wraps and likes to remain tight-lipped on his personal and professional life.
Billy Berger is Focusing on His Career Today
After surviving in the Louisiana swamp, Billy Berger has continued to hone his skills as a primitive hunter and survivor. Not just this, he has also embraced other responsibilities. The television personality has since become a filmmaker and even worked as an archaeologist. He also appeared in 'Surviving Civil Unrest' and 'Curiosity.' Fans and readers can also find an array of products necessary for survival on his website, Primitive Pathways. The author of Traditional Bowhunter Magazine continues to enjoy life with his friends and family.
Ky Furneaux is a Podcast Host Now
Much before she made her mark as a survivalist on 'Naked and Afraid,' Ky was already known in entertainment for her work as a stuntwoman. Having trained in martial arts, gymnastics, and stunt diving, she had worked in productions like 'Pirates of the Caribbean: On Stranger Tides,' 'The Avengers,' and 'Thor' before appearing on the Discovery Channel. After her time on 'Naked and Afraid,' she consistently grew as a professional. Since then, Ky has published 'Girl's Own Survival Guide' and 'The Superwoman's Survival Guide,' two books that detail how women can be excellent foragers and survivors. She is currently the co-host of 'Outback Lockdown' and even hosts the 'Dr. Drew' podcast
Julie Wright is Leading a Private Life Today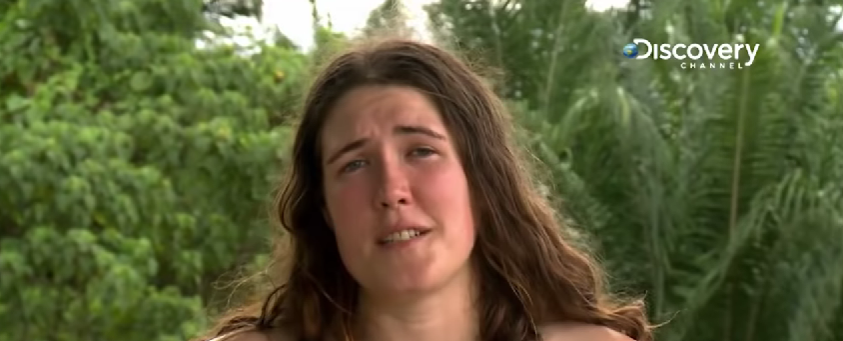 At the time of her appearance, Julie categorized herself as the ultimate survivalist who lived off the land and worked as a wilderness instructor in Washington. Since her time on the show, the television personality has kept a relatively low profile. She has since become a 5th & 6th Grade Math, Geometry, Computer Science, Environmental Science, and Wilderness Skills teacher at Hillside Student Community School. While her appearance on reality television and social media has diminished, we continue to hope that she's still excelling as a survivalist and putting her skills to the test.
Steven Lee Hall Jr. is a Personal Trainer Now
Taking adventure and survival to another level, Steven Hall Jr. became known for his untainted power and hardcore skills during the season. Later, he went on to appear on the show's franchise for six more times. Throughout his appearances on the Discovery Channel series, Steven has swam in shark-infested waters, lost a tooth, and even endured a leech attack. Despite bearing the harsh circumstances of the wild, the former bartender continues to embark on new challenges.
Besides his work on the reality series, Steven is also a self-taught artist and paints canvases under his pseudonym Nevets Killjoy. Fans and readers can find his latest creations on his Instagram page. Besides this, the hunter and fishing enthusiast also works as a personal trainer and has amassed a significant following on social media. The television personality is married to Jennifer Negron, and the couple continues to share moments of domestic bliss with one another.
Read More: Is Naked and Afraid Scripted?