If there's one thing absolutely nobody can deny, it's that there's a single individual who has done wonders in the world of entertainment as not just a viral Viner turned YouTuber but also a boxer. After all, as explored in Netflix's 'Untold: Jake Paul the Problem Child,' the fact he's polarizing only helps his success since a lot of it depends primarily upon (positive or negative) public presence. Yet for now, if you simply wish to learn more about the person aiding/guiding his endeavors at every step of the way — his manager Nakisa Bidarian — we've got the necessary details for you.
Who is Nakisa Bidarian?
Although a native of Canada, Nakisa has honestly been across the globe over the past two decades considering his inexhaustible passion for business, investments, media, as well as sports. The truth is this University of Waterloo Financial Economic graduate (1996-2000) had kickstarted his career in 2001 as a consultant at Accenture, but then he moved on to pursue further studies. Therefore, with a solid 3½ years of work experience, he enrolled at the Tuck School of Business at Dartmouth in New Hampshire to successfully obtain his Master's in Business Administration.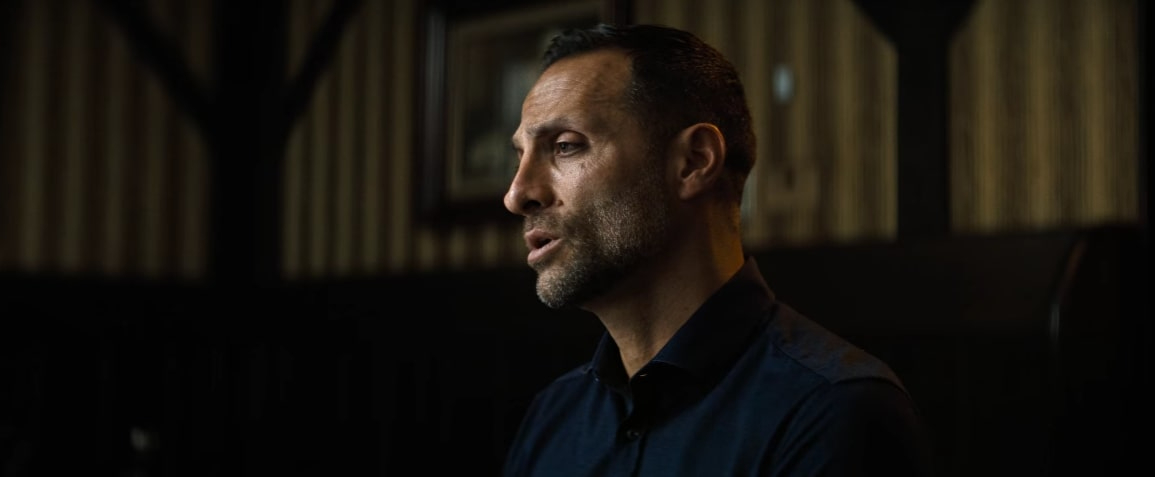 It was through this that Nakisa was able to rise the corporate ladder from 2006 onward to land the position of Mergers & Acquisitions Investment Banker at Citigroup for a year in New York. That's when he found himself in the UAE, serving at Morgan Stanley (2007-2008) before becoming the Senior Vice President of Acquisitions at Mubadala Development Company (2008-2011). Then came this finance specialist's 5-year stint in Las Vegas, Nevada, but he'd suddenly expanded his wings into business growth and development management within the entertainment industry.
We say this because Nakisa subsequently held the title of not only Senior Vice President of Investment & Strategy at Fertitta Entertainment but also eventually Chief Financial Officer at UFC. However, by the time December 2016 rolled around, he'd decided to leave everything behind to focus on just his own newly established California-based venture capital firm Fertitta Capital. This Co-Founder, as well as Chief Executive Officer, actually remained here until mid-2019, that is, until he was able to launch his Sports/Media Investment and Advisory organization, BAVAFA Sports.
That's how Nakisa came across aspiring boxer Jake Paul for the first time, only for their views and roles to align to such an extent they've managed to remain steady, loyal collaborators for years. "Someone told me there's this YouTuber kid who also wants to box," the former Ultimate Fighting Championship UFO elucidated in the original production. "It quickly became apparent that there was a unique opportunity here to disrupt fight sports; not just boxing but also MMA. He had 45 million people consuming his content. So if we go and turn this into a fighter, wow, what a competitive advantage versus any other fighter that's out there."
Nakisa continued, "So from the first meeting, I said to him, 'Unless you learn the craft and the skill of boxing, I'm not the right person to spend time on this path together with you. Because for you to achieve what I think is possible, you can't be a rapper and a YouTuber and a dancer and prankster and a boxer. You gotta choose one.' And that was kind of the start of our evolution together." Then, this numbers genius said, "I saw the opportunity to create a UFC-like platform for boxing, with Jake as the anchor and face of it. He knows marketing really well and he understands business, so together we've been able to have a great partnership."
Where is Nakisa Bidarian Now?
Considering everything Nakisa has achieved over the past few years, it genuinely comes as no surprise he continues to serve as the Founder of BAVAFA Sports to this day, with the firm now representing Jake Paul, Amanda Serrano, Alex Wassabi, and Ashton "H2O" Sylve. As if all this wasn't enough, the proud yet private US-based family man is even a Board Observer at Simplebet, a Board Observer at Professional Fighters League, the Executive-In-Residence at Dynasty Equity, a Founding Partner & Board Director at Betr, plus the Co-Founder of Puerto Rico-based Most Valuable Promotions alongside Jake Paul. So, standing at a possible $30 million net worth, Nakisa's wealth unsurprisingly matches his high-level work in sports entertainment.
Read More: Where is Greg Paul Now?