With Netflix's 'My Lover My Killer' living up to its title in every way imaginable, we get a deep insight into the way sometimes those we unwittingly trust the most end up horrifically betraying us. After all, it examines those tragic real-life cases wherein people find themselves in abusive, controlling, toxic relationships, just for it to end with the demise of one partner at the hands of the other. Amongst them is the 2016 homicide of Natalie Hemming — so now, if you wish to learn more about this matter, its ensuing investigations, as well as its aftermath, we've got the details for you.
How Did Natalie Hemming Die?
Although Natalie was 31 and a mother of three, she was genuinely looking forward to starting afresh in Milton Keynes, Buckinghamshire, when everything was suddenly snatched away from her. The truth is she was kind, she was caring, she was devoted, and she was a social butterfly who'd recently found some true independence by landing a job at a local Mercedes Benz dealership. However, no one could've ever imagined that these same aspects would result in the May 1, 2016, incident that would leave not just her family but also the entire community shaken to its core.
It was on that fateful Sunday when Natalie was last seen leaving her native of Hemel Hempstead, Hertfordshire, upon picking up two of her children from her mother's place following a night out. As for her youngest, they were actually with her then-ex Paul Hemming at the home they shared, and it is positive she returned there as well due to the fact all kids were together by the evening. Yet no one ever saw or heard from the family-oriented young woman again, driving her panicked elderly mother, Margaret Hammond, to report her missing precisely a couple of days later.
Unfortunately, despite extensive search efforts from authorities at every step of the way, it was on May 22 that Natalie's body was found by a farmer mowing his field beside the country road. She was essentially lying naked, bloodied, and face down in a hidden ditch 30 miles from her home, making it clear it was no accident — she'd been brutally murdered before being disposed of. Her autopsy confirmed this by revealing her right temple was fractured, her left arm was broken, and she had a few bruises consistent with self-defense over her upper body; like she was bludgeoned.
Who Killed Natalie Hemming?
From the very beginning, there was suspicion that something terrible must have happened to Natalie since it was not like her to ever leave the children behind, and it all pointed toward Paul. This is because the once-couple was known to have a tumultuous romance, including two brief separations as well as her calling the police on him twice in the ten years they'd been together. The first time officials got involved was in 2007, when an alleged argument over a text she'd received from an ex had escalated into him hurling her cell phone at her head before getting a bit more physical.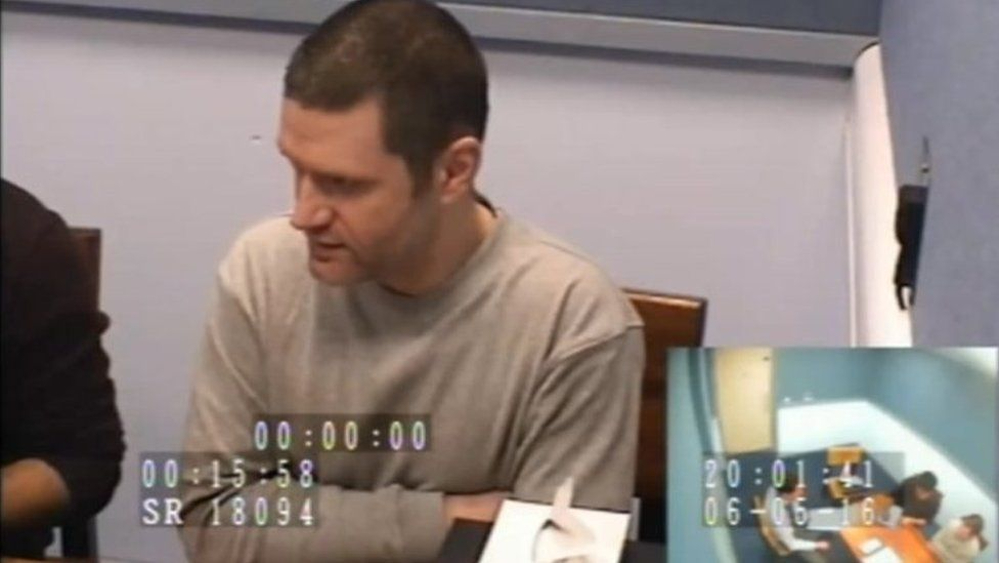 Natalie and Paul then parted ways for a little while in 2010, followed by her contacting the authorities in 2013 and claiming he'd poker in the eye prior to hitting her directly on the head with a bottle. This led to another break-up, yet she once again returned to him because he'd reportedly threatened to take the kids away; she shared her first with an ex, whereas the younger two were his as well. It's actually imperative to note the duo wasn't married as he'd called it off on the day it was supposed to happen, but she still changed her last name sometime later for the sake of the kids.
Every sign thus pointed towards Paul being controlling and abusive, according to the Netflix original, which Natalie's mother essentially corroborated while filing the missing person's report itself. She was asked by the dispatcher why she was so worried about her adult daughter in just 48 hours, to which Margaret had simply replied, "Him," referring to the then-recently ex-beau. Therefore, the minute investigators determined he'd lied to them regarding being asleep at home on that fateful evening, they arrested him on suspicion of murder without the body even being found.
There was an almost two-hour period during which Paul was not at home; he was in his car driving around Woodchurch, as recognized by the nearby Automatic Numberplate Recognition cameras. Nevertheless, the case only broke wide open once detectives interviewed Natalie's minor children since the youngest – then 6 – had seen him wrap her mother in a blanket while a "pan or bowl" lay nearby. The suspect did try to then deviate the officials' focus from him as well as finding the body during his questioning through assertions she'd been raped by a co-worker the evening prior, but to no avail.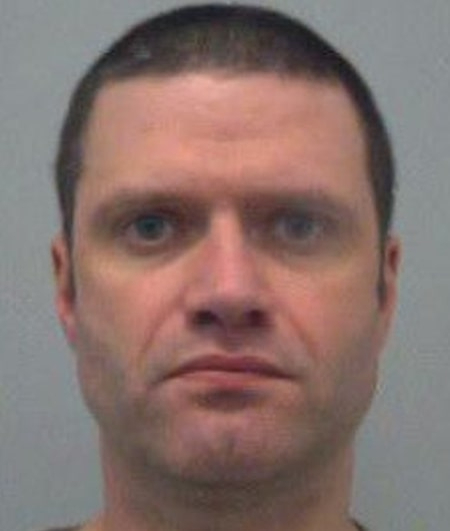 Instead, the truth is Natalie had spent the night of April 31 with her new, kind, supportive boyfriend whom she'd met at work, driving her to decide she would speed up the process of moving out. It is believed she relayed this to Paul upon returning, and he didn't just get physical but decided to kill her in a fit of blind rage — he reportedly wanted such control over her that he took her life. The fact forensics teams then recovered traces of blood on the house's floor and coffee table, along with on the mats of his vehicle, didn't help his case either as it virtually cemented he'd slain and disposed of her.
Where is Paul Hemming Now?
Paul maintained his narrative of having nothing to do with Natalie's killing even once her remains were uncovered, but it kind of changed on the first day of his trial in November 2016. He actually admitted to manslaughter by stating he accidentally took her life after throwing a jade Faberge egg replica at the head during their argument after she told him her plans for the future. He was apparently hoping to take a manslaughter guilty plea, yet the trial went along as usual considering the evidence, and the jury eventually found him guilty of murder. Paul was subsequently sentenced to a minimum of 20 years behind bars, which he's currently serving in a His Majesty's Prison facility, especially as he will not be eligible for parole until 2036.
Read More: Gary Cunningham Jr. Murder: Where Is Olivia Labinjo-Halcrow Now?