When lies, betrayal, greed, fear, and darkness become a steadfast part of someone's mindset, it leads to them committing harrowing crimes that no one could have ever imagined. In fact, an entire family can get drawn into it, leading to many worlds shattering apart. Investigation Discovery's 'My Family's Deadly Secret: Murder at the House of God' profiles a similar tale by delving into the brutal double homicide of Nathan and Krystal Maddox. Thus, now, if you're curious to know all the nitty-gritty details of this case, we've got you covered.
How Did Nathan and Krystal Maddox Die?
As residents of Tyler County, Texas, Nathan Bradley Maddox and his wife of just over a year, Krystal Renee Maddox, had managed to build safe and stable lives for themselves. While the 35-year-old from Zavalla worked at Lufkin Industries, the 30-year-old was not only very active in the pageant business, but she was also the owner of All That Sparkles & Shabby Chic Peek-a-Boutique and Krystal Maddox Photography. The couple appeared pleased and excited to be together, but they lost their lives in the blink of an eye on January 18, 2014.
On the fateful Saturday afternoon, after a supervised visit with his 5-year-old daughter from a previous marriage, Nathan and Krystal left the Mount Carmel Baptist Church on Recreational Road 255, just east of Colmesneil, only to be gunned down. They were in the parking area at the front of the church – located around 110 miles northeast of Houston- when they were shot. Regrettably, they passed away from the injuries, and the emergency services could do nothing but work hard to ensure that this homicide was solved as soon as possible.
Who Killed Nathan and Krystal Maddox?
Within a short period, it came to light that Nathan Maddox was involved in a custody battle for his daughter with his former wife, Kristen Westfall, and her family. After long and bitter disputes in court, he was actually close to retaining guardianship, which no member of the Westfall family allegedly wanted. The Chief Deputy explained, "They were worried that Nathan was doing better in his life and might get custody of the little girl." So, they got together and carefully contrived to eliminate him from the picture for once and for all. Krystal just got tied in.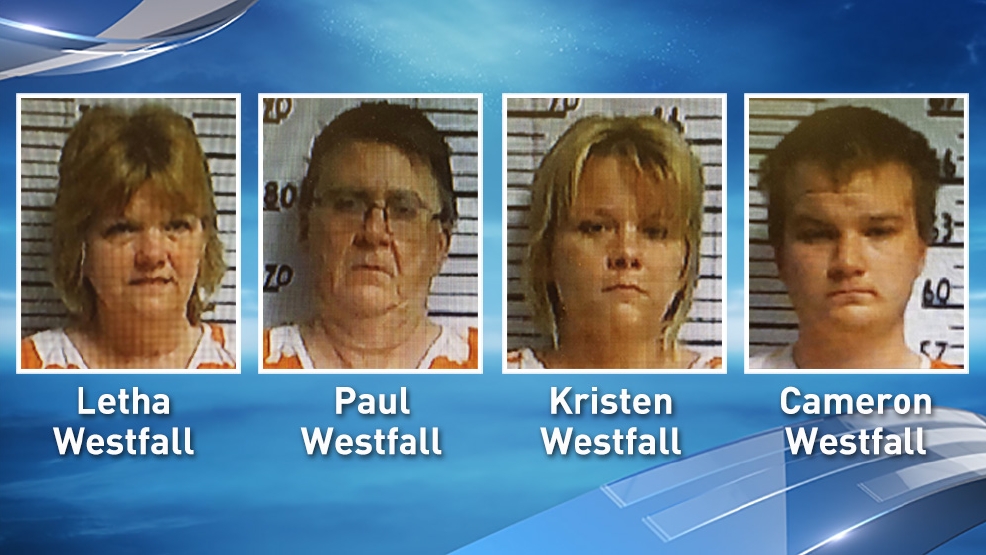 In March of 2014, less than two months after the incident, which Nathan's young girl heard (not witnessed) since she was inside the church, officials made four arrests in connection to the double murder. They apprehended 29-year-old Kristen, her teenage brother Cameron, and her parents, Lloyd Paul and Letha Westfall, and indicted them on counts of organized crime. Cameron soon agreed to cooperate with the authorities and revealed that Kristen initially came up with the idea, and the family went from there. He also led them to the murder weapons.
Cameron had disposed of the firearms by placing them in a bag with duct tape and gloves inside and then tossing them into a pond near the Westfall residence. It has been reported that he had nothing to do with the actual shooting and that his mother wasn't as culpable either as she was inside the church when the offense occurred. Yet, phone records show that she had texted her husband and daughter when the Maddox's were preparing to leave. Thus, Kristen and Lloyd Paul pulled the trigger, with Cameron and Letha serving as willing, criminal accomplices.
Where Are Lloyd Paul and Letha Westfall Now?
While Lloyd Paul, Letha, and Kristen Westfall were ultimately charged with two counts of capital murder each, officials just indicted Cameron on two counts of tampering with or fabricating physical evidence. In May 2014, a judge deemed Lloyd incompetent to stand trial and ordered him to stay confined at the Vernon State Mental Hospital for evaluation. Four months later, this verdict was reversed, and he even confessed to the crime. By spring 2017, both Lloyd and Letha entered into a guilty plea to avoid trial.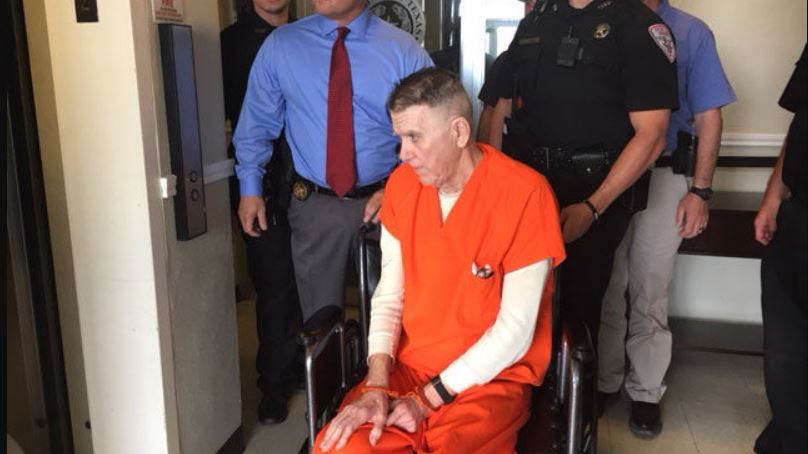 Since this married couple faced the death penalty for the killing of Nathan and Krystal Maddox, they almost had no choice but to agree to a mutually beneficial plea agreement with the DA's office. Letha admitted guilt to the charge of organized unlawful activity, for which she received life in prison. At the age of 61, she is currently incarcerated at the Mountain View Unit in Gatesville, but she will be eligible for parole in 2044. As for Lloyd, he pled guilty as charged and was thus sentenced to life behind bars with no parole. At 64, he's at the Smith Unit in Lamesa, Texas.
Read More: Where Are Kristen and Cameron Westfall Now?