Con movies are stylish, extremely engaging, and super fun to watch. Featuring devious plots, scheming tricksters, deft hands, shark eyes, and gleeful twists, these flicks leave us stunned, yet satisfied and surprised. Several of such films are also inspired by true stories — did you know that? If you really find such films intriguing and want to explore more, then you have come to the right place. Here's the list of really good con movies and shows on Netflix that are available to stream right now:
10. Yucatán (2018)
Clayderman is a pianist on the luxury cruise ship, MS Sovereign, which he also calls his home. His wife, Verónica, also follows him on his travels, and the couple appears to be making a handsome living. However, in actuality, they are both con artists always on the lookout for an easy target to swindle money from. One fine day, the pair notices their old estranged acquaintance, Lucas, board the ship. Sniffing out a plan in action, they keep a close eye on proceedings and learn that one of the passengers, Antonio, is an old baker who just won a 16-million-dollar lottery. Determined to swindle the old man out of his money, the couple goes up against their nemesis in an ultimate faceoff to determine the better thief.
9. The Tinder Swindler (2022)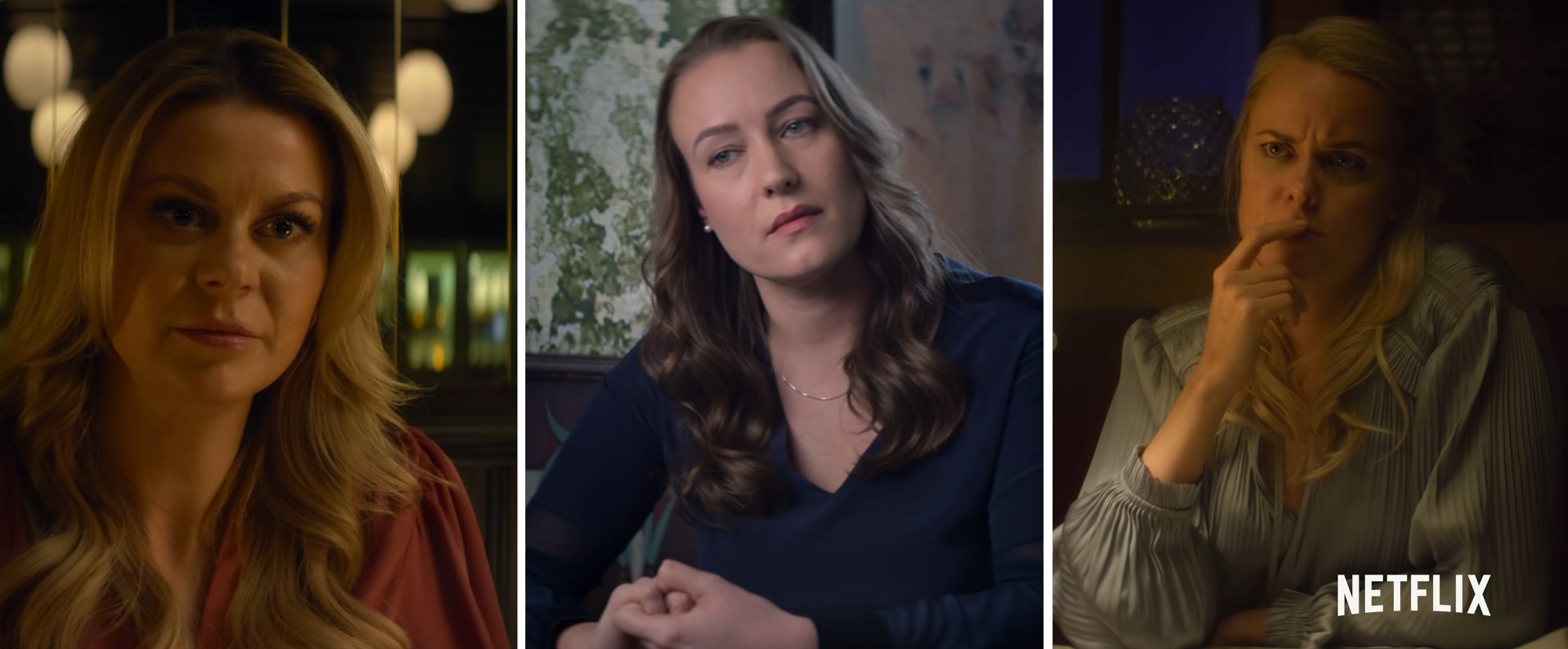 Based on the true story of Israeli conman Simon Leviev, 'The Tinder Swindler' chronicles how he duped women out of thousands of dollars while leading a life of luxury himself. Born as Shimon Hayut, Simon or Shimon contacted women from all over the world through the dating app Tinder. Once he matched with a lady, Simon would take her out on an expensive date, drive her around on an expensive car, and give out a vibe of him being rich and famous. Simon left no stones unturned in his efforts to impress women and even had some of them fly on his own private jet. Once he got the woman completely enamored, Simon would make up a story about how he was attacked and his security team was not allowing him to use his credit cards. The woman would then be asked to send Simon exorbitant amounts in exchange for a verbal promise. However, Simon never intended to keep such promises and instead would send fake bank transfer details, ruining the victim financially. 'The Tinder Swindler' even contains real-life interviews with a few of his victims and shows how some of them hatched a plan to give him a taste of his own medicine.
8. Body of Lies (2008)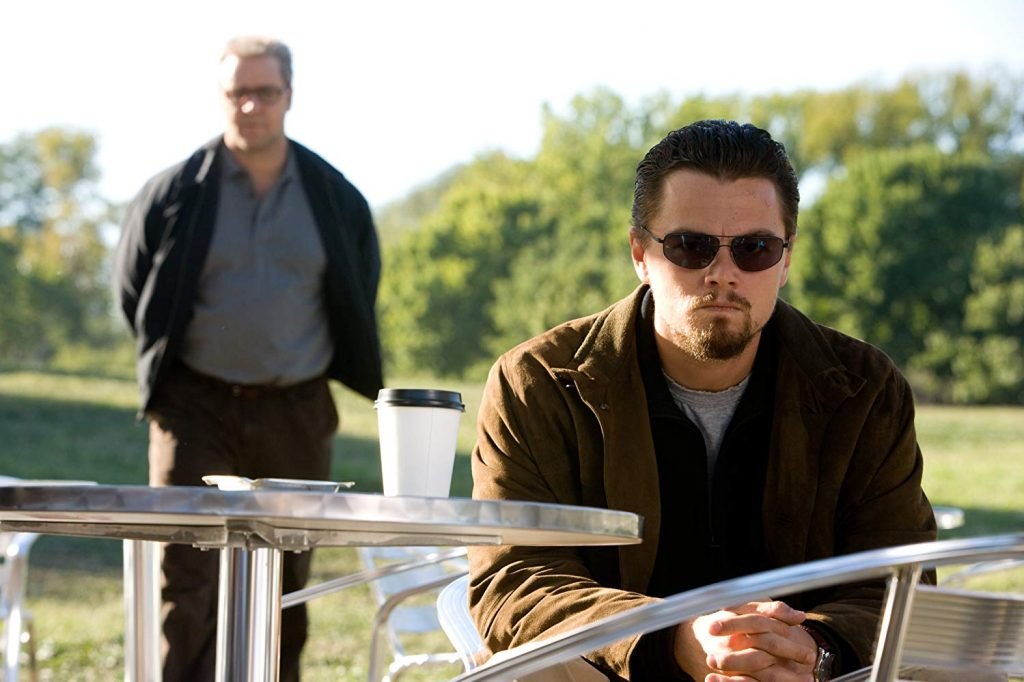 'Body of Lies', an action thriller movie directed by Ridley Scott, features Leonardo DiCaprio, Russell Crowe, and Mark Strong as the lead protagonists. The plot of this film takes us to the Middle East, where the CIA and Jordanian Intelligence join hands to capture a notorious terrorist named Al-Saleem. The complex mission becomes more frustrating when the officials cannot trace the whereabouts of the elusive target and they face differences in their modus operandi. Packed with lies, deceit, bodies, and all the weapons of modern warfare, this movie makes for an engaging watch.
7. Fyre: The Greatest Party That Never Happened (2019)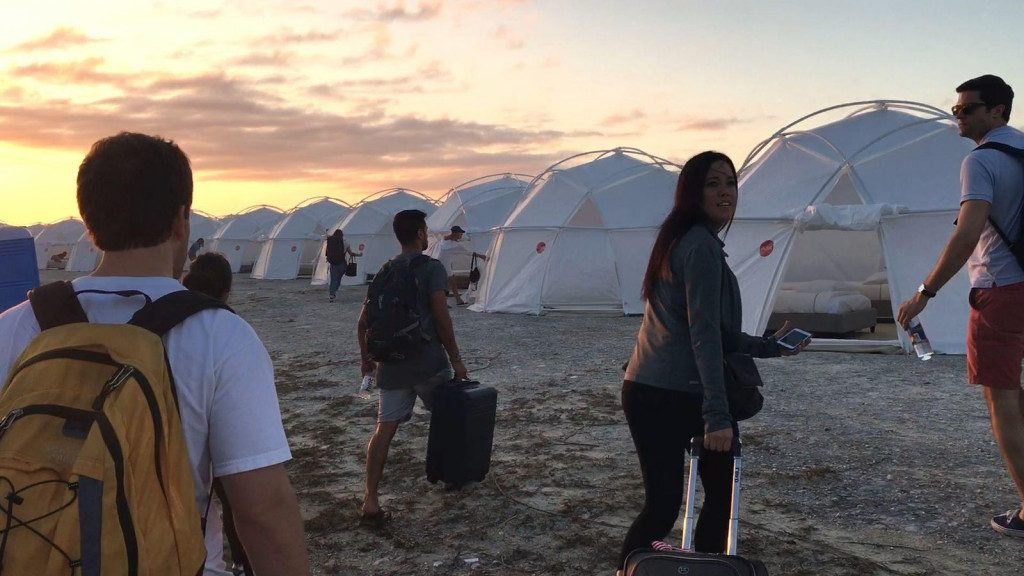 'Fyre: The Greatest Party That Never Happened' premiered on Netflix in 2019 and documents the failed Fyre Festival of 2017. This documentary chronicles the events of the famous scam where the festival was first promoted as a luxurious musical concert to be held on a lavish private island. Instagram posts and social media channels advertised it as a dreamy vacation where customers who bought tickets could party with supermodels, champagne, and stay in posh villas in the spectacular Bahamas. However, the entire show was a farce. When the guests arrived, the only scenes they witnessed were empty tents and nil transportation. The smug host McFarland, sinking in unpaid debts, was finally arrested and put behind bars. This documentary explores the incidents that led to this disaster.
6. Race 2 (2013)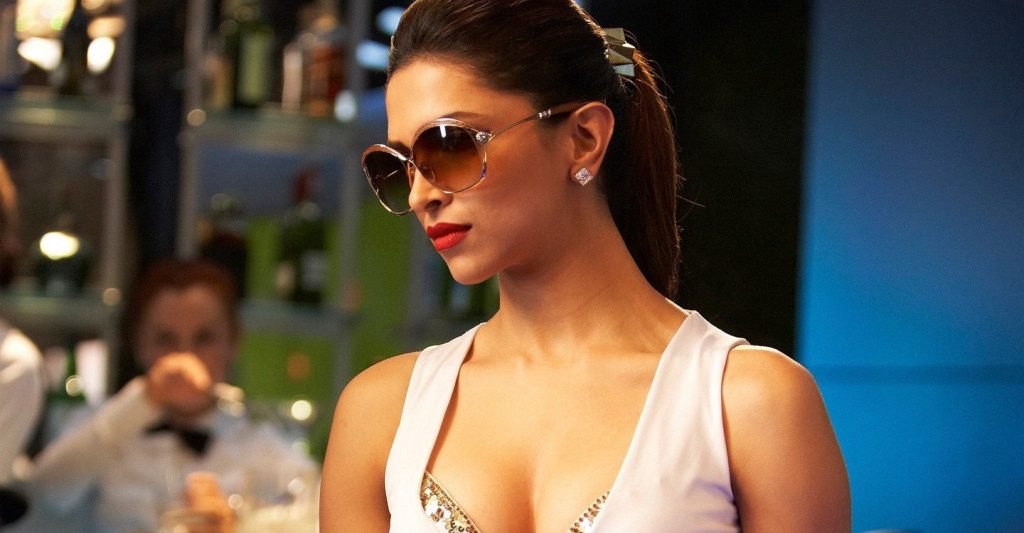 Our next entry on the list is 'Race 2', an Indian action flick that was released in 2013 and is a sequel to the 2008-released movie, 'Race'. The second instalment picks up the story from the parent film and introduces us to Ranvir who travels to Turkey, meets the billionaire gangster named Armaan, and befriends him. However, later on, we learn that this entire arrangement was a con scheme hatched by Ranvir to exact revenge on Armaan who was responsible for the death of his wife and partner.
5. Pickpockets (2018)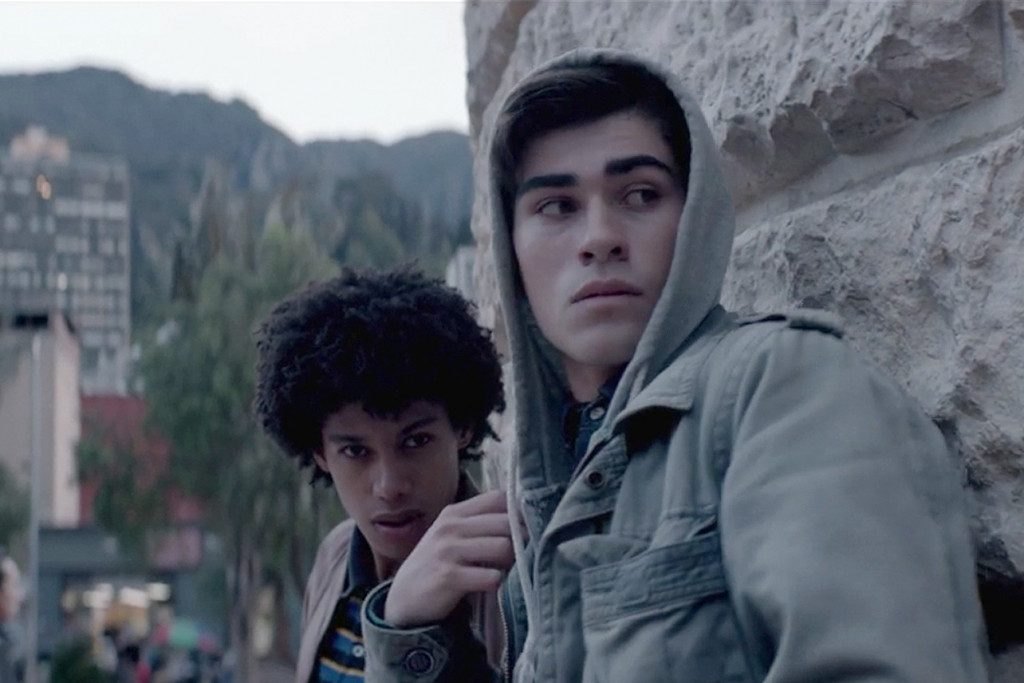 Released in 2018, 'Pickpockets' follows the lives of two teenage criminals and best friends, namely Fresh and Doggy who resort to petty crimes on the streets of Bogota in order to earn their daily livelihood. Their method mostly involves robbing wealthy individuals and bringing their wins to the boss, after which they receive a very small cut. Although they are good in their jobs, recently, they have resorted to committing certain acts of violence, because of which they become easy targets for the cops.
Fortunately, for the pair, they come in contact with the expert pickpocket Chucho. He notices their potential and offers to guide them. Along with a third recruit Juana, the trio swiftly begins to score more items, ranging from jewelry, tablets, to huge wads of cash. They still need to give a large share of their earnings to Chucho and hence, gradually, plan to push him out of the picture. This proves to be a huge challenge and tests Fresh and Doggy's friendship, as both of them hold different views towards life. While Fresh uses his cash to help his family, Doggy just wants to become rich. Now, they have to face bigger threats as they realize that huge money comes with even greater risks. A classic combo of crime and con artist drama, 'Pickpockets' is a must-watch.
4. The Saint (2017)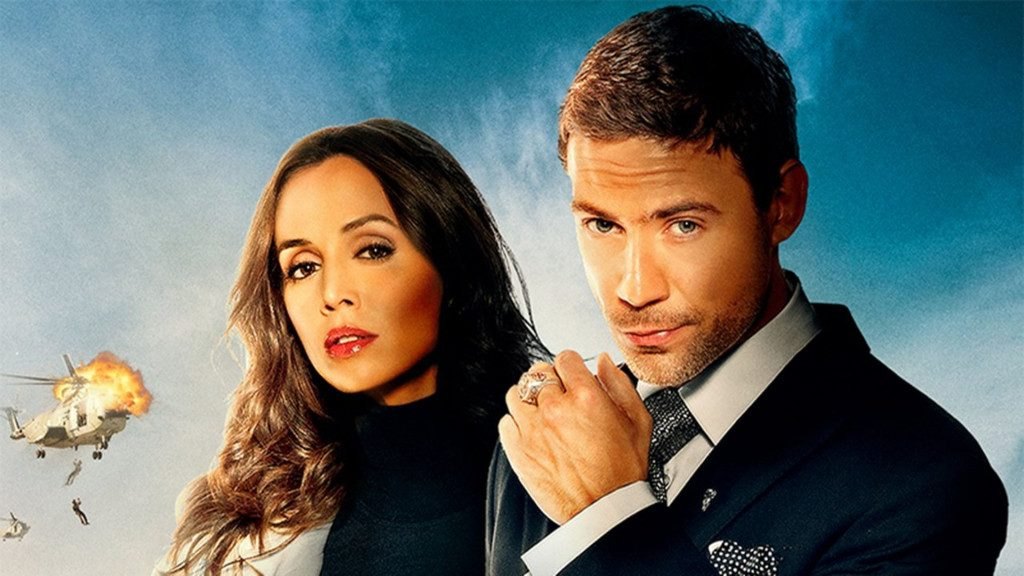 Released in 2017, the espionage thriller TV movie named 'The Saint' features Ernie Barbarash as the director and stars Adam Rayner as the protagonist, Simon Templar. The movie revolves around the global legendary thief and con artist named Templar aka The Saint, who is requested by a wealthy man to find his abducted daughter. Now, in order to do so, Templar has to not only evade the authorities but also has to face a dark secret from his past.
Read More: Best Terrorism Movies on Netflix
3. Imposters (2017-)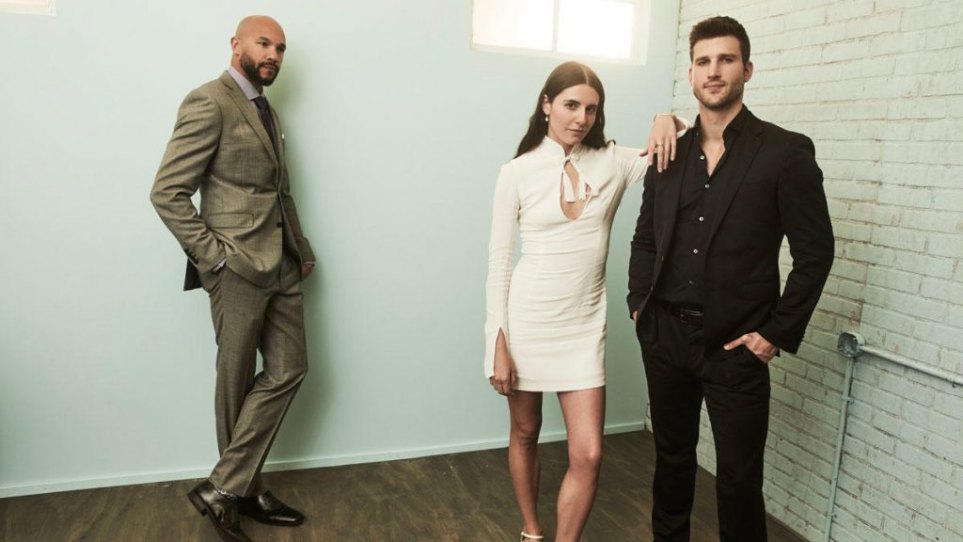 'Imposters', a gritty, engaging, and humorous dark comedy TV series, debuted on the Bravo Cable Network on February 7, 2017. The plot primarily revolves around the con artist Maddie, who cons men and women by trapping them in relationships. Not only does she rob them of their belongings but she also breaks their hearts. Dangerous, charming, and cunning, Maddie has tormented and played with the emotions of several victims along the way. But she meets her match when she comes face to face with her potential love interest, Patrick. Meanwhile, three of her former targets, Ezra, Richard and Jules, come together and vow to find her and exact their revenge. However, along the way, each of these characters rediscovers themselves and unravels hidden desires and secrets that they were unaware of.
Read More: Best Serial Killer Movies on Netflix
2. Dynasty (2017-)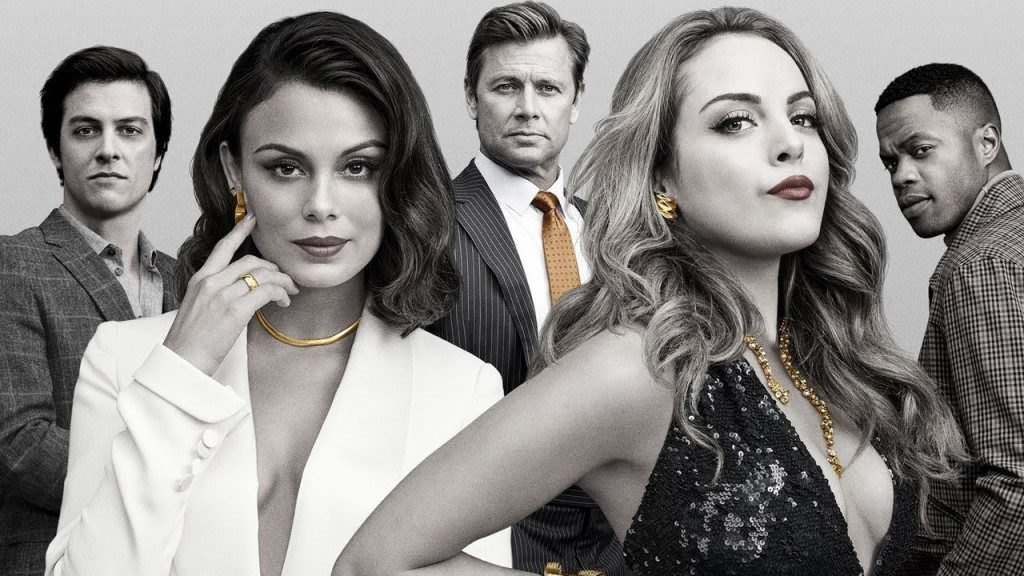 'Dynasty', an American drama TV series, is a reboot of the 1980s show of the same name. Created by Josh Schwartz, Stephanie Savage, and Sallie Patrick, the show centers around the Carrington family. When Fallon Carrington discovers that her billionaire father, Blake, is engaged to her arch enemy Cristal, she is not so happy. Cristal and Fallon both work at the Carrington family company. Therefore, in order to sabotage the engagement, she hatches a plan. But unluckily for Fallon, her plot backfires and she loses her promotion. Now, more determined than ever, she partners with Blake's nemesis and Jeff Comby, a former employee, to plan some new schemes.
On the other hand, Cristal's nephew, Sam, arrives and he develops a romantic relationship with Fallon's brother Steven. Again, when a former lover of Cristal is found mysteriously dead, the Carringtons are forced to come together and present a united front before everyone. But this arrangement does not last long. Soon, Blake's ex-wife, Alexis returns to the mansion with an agenda of her own.
Read More: Best Crime Shows on Netflix
1. No Good Nick (2019-)
'No Good Nick' is a comedy web television series created by David H. Steinberg and Keetgi Kogan. Starring Siena Agudong, Lauren Lindsey Donzis, Kalama Epstein, Melissa Joan Hart, and Sean Astin in prominent roles, the show debuted on Netflix on April 15, 2019. It centers around a family whose life takes a drastic turn when they meet a street smart young girl, who appears on their doorsteps and claims to be a distant relative. As the summary reads, 'No Good Nick' is about the 13-year-old Nicole aka Nick, who "infiltrates a family with the intention to get revenge on them for unknowingly ruining her life." Now, as she enters the family's life, she starts developing bonds and affection for the members. So, is she able to carry out her plans? Or do emotions come in the way? Watch the series to find out!
Read More: Best Teen Shows on Netflix