Adapted from the eponymous best-selling novel by Mats Strandberg, Netflix's 'The Conference' is a Swedish horror comedy film co-written and helmed by Patrik Eklund. The narrative revolves around a group of public sector employees who attend a teambuilding conference, which turns into something nightmarish when the employees accuse each other of corruption, making the work environment negative. Apart from battling their own discord, the ragtag group has other deadly problems at hand as they are hunted by a bloodthirsty figure during a seemingly harmless retreat.
The mysterious figure strategically stalks and murders the participants one by one, making them join forces and work together to stop the masked killer's murderous spree. Featuring impressive performances from a group of talented Swedish actors, including Katia Winter, Adam Lundgren, Eva Melander, Bahar Pars, Amed Bozan, and Maria Sid, the slasher movie, which is originally titled 'Konferensen,' mostly takes place inside the property where the employees work on teambuilding. Thus, it is understandable why you might be wondering where 'The Conference' was shot. In that case, you might be interested in what we have to share!
The Conference Filming Locations
'The Conference' was filmed in Sweden, supposedly in and around Stockholm. Formally known as the Kingdom of Sweden, the Nordic country's landscape is dominated by nature as it consists of many forests and lakes, providing filmmakers with a fitting canvas to shoot different kinds of productions, including 'The Conference.' So, without wasting any time, allow us to fill you in on all the necessary details about the specific locations that feature in the Netflix film!
Stockholm, Sweden
Most of the pivotal sequences of 'The Conference' were seemingly lensed in Stockholm and surrounding areas, with the production team traveling across the city to make the most of its vast and versatile terrains. Situated on Sweden's east coast, Stockholm is mainly located on water as its central part consists of 14 islands. Thus, more than 30% of the city is made up of waterways while another 30% is made up of green spaces and parks. All these features are quite evident in various exterior shots captured for the slasher film. As for some of the interior portions of the film, they were seemingly taped on a sound stage of one of the film studios located in and around Stockholm.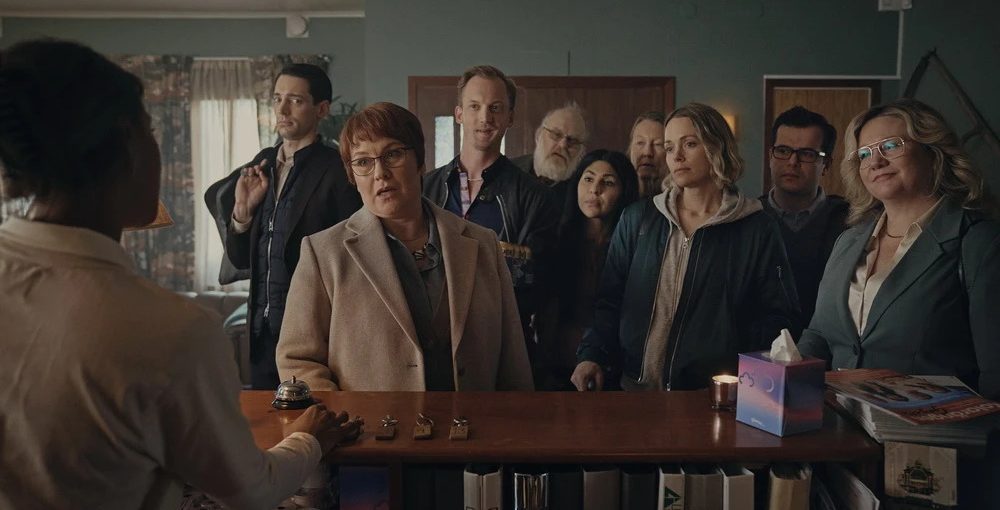 Apart from being the capital of Sweden, it is also the cultural, economic, media, and political center of the nation. Stockholm consists of architecture that dates back to the late 13th century as it is home to several historical as well as modern buildings and establishments, including the Riddarholmskyrkan Church, Djurgårdsbron Bridge, Stockholm Public Library, the Royal Swedish Opera, and Söder Torn. Besides 'The Conference,' the capital has hosted the production of many film and TV projects, such as 'Let the Right One In,' 'Persona,' 'Feed,' 'Hour of the Wolf,' 'Evil Ed,' and 'The Visitors.'
Read More: Best Slasher Horror Movies on Netflix