The fourth and final season of Netflix's 'Never Have I Ever' brings Devi Vishwakumar's story to a satisfying end. It started with Devi wanting a boyfriend and becoming popular in school. This takes her on a tumultuous journey where she crosses paths with quite a few boys that she likes, exploring what she has in common with them and whether they are the kind of person she should be with.
At the same time, Devi's cousin Kamala also goes through a turbulent time. For a long time, she had been the epitome of the perfect girl everyone told Devi to look up to. However, Kamala breaks out of that shell and explores what she wants in a partner rather than being told who she should end up with. In the third season, she starts dating Devi's teacher, Manish Kulkarni. Because he is nowhere to be seen in the fourth season, you might be wondering if they are still together. Let's find out. SPOILERS AHEAD
Do Kamala and Manish End Up Together?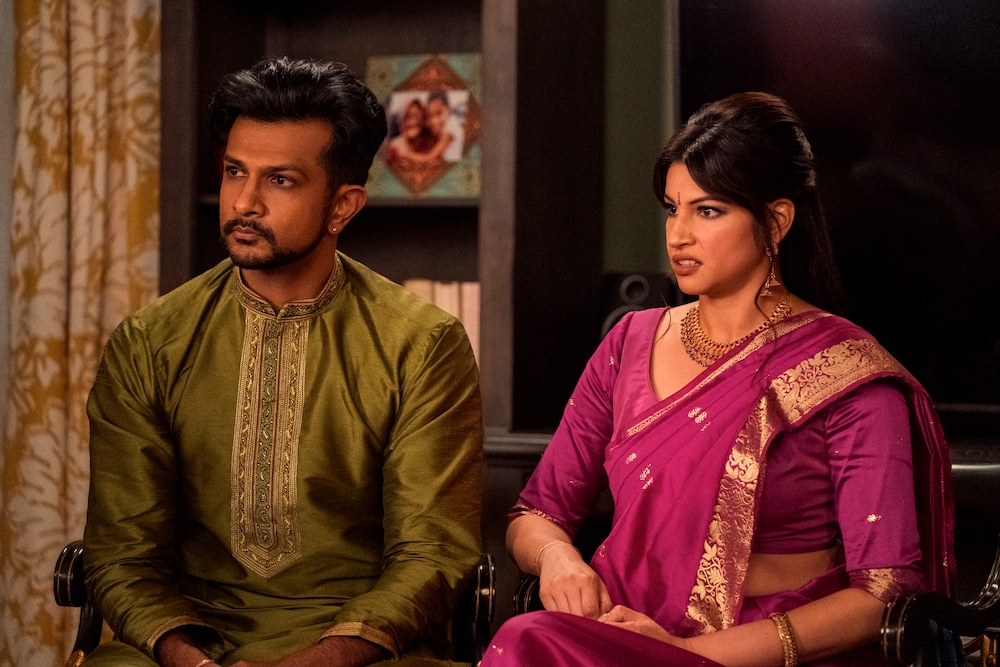 Kamala and Manish meet at Sherman Oaks High when he asks Devi to bring her mother to school after she messes up. Manish is immediately struck by Kamala and is shocked to see her because he thinks she is Devi's mother. He is relieved to discover that she is Devi's cousin. Even though Kamala is engaged to Prashant, she feels a connection with Manish.
In the third season, Kamala and Manish get together after she breaks up with Prashant. Their relationship faces disapproval from Nirmala, who doesn't like Manish because he is out of touch with his roots. Still, Kamala fights for her relationship because she feels much happier and more at ease with Manish than she did with Prashant. She tries to help him make a good impression on her grandmother, and he tries his best. However, the odds never seem to favor him. Even though his heart is in the right place, he always ends up messing things up.
He loses all hope of impressing Nirmala at the Navratri celebration when he messes up the elaborate Golu set up by Nirmala and crashes her frenemy into it. Nirmala makes it clear to Kamala that she will never support their relationship. However, Kamala is intent on being with Manish. So, she decides to move out of the house when Nirmala tells her not to bring Manish around anymore.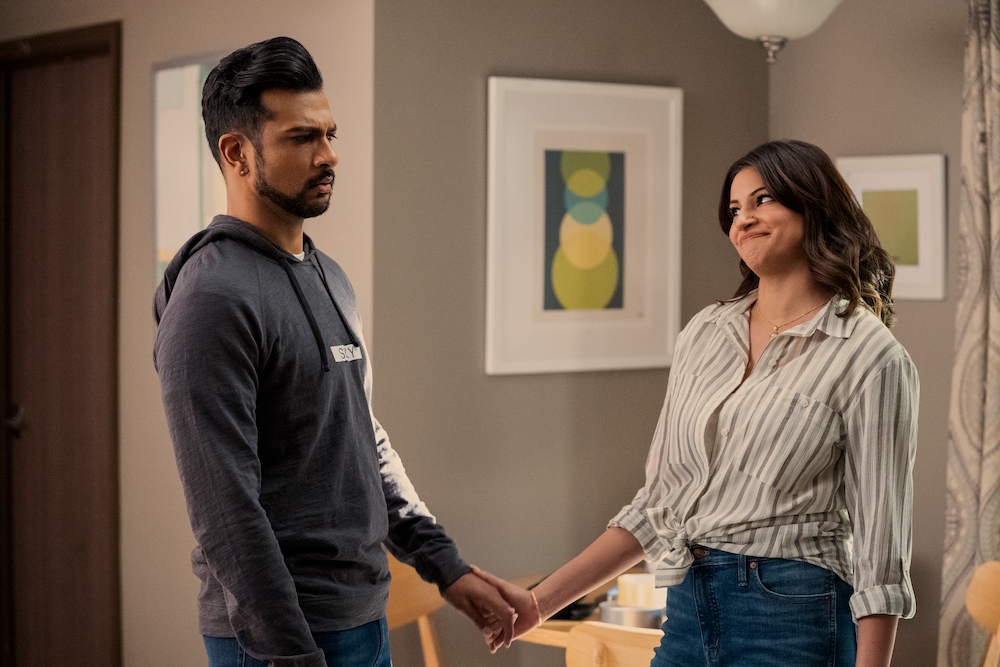 For a while, it looks like there will be no redemption for Manish in Nirmala's eyes. But then Devi cheats in the debate competition, and instead of reporting her to the principal, Manish takes her home and tells her family about it. Even though he could get in trouble for this, he decides not to jeopardize Devi's future over something stupid she did. This impresses Nirmala, who realizes that she was wrong about Manish not being a serious man. He is sensible and responsible, and by helping Devi, he has become part of the family. She welcomes him with open arms, provided he learns more about their culture and roots.
We don't see Manish in the fourth season, but Kamala mentions him repeatedly, proving that they are still together. When Kamala gets the offer to move to Maryland for a new job opportunity, she is hesitant to move away from her family. When she moved to America from India, she still had Nalini, Nirmala, and Devi as her family. However, moving to Baltimore would mean being a thousand miles away from them and being on her own. This big move might have meant the end of her relationship with Manish, but she mentions he would move with her.
After Nalini assures her she will be fine, Kamala decides to take the job and move to Baltimore. She and Devi talk about how they would be closer to each other when the latter goes to Princeton, and they could meet now and then. After Nirmala and Len's wedding, Devi is set to leave for Princeton, and it seems like Kamala will also leave soon after. In the show's final scene, we see Kamala and Manish walking together, enjoying ice cream. This shows that he moved with her to Baltimore, and they are still together.