The ongoing series of Bond films will complete a silver jubilee of releases with next year's 'Bond 25' or 'No Time To Die' as it is now officially called, and the 5th one starring Daniel Craig in the titular role of James Bond. His outings as Bond certainly have been a marked departure from a certain campy tone that the franchise was acquiring a rather deserved infamy for. Bond's antics began to be seen as shenanigans of excess, and a reboot was definitely charted. Craig did receive considerable backlash when he was first cast, but the audience and critics eventually came around it after the stellar 'Casino Royale'. Till then, it was a steady build up until we saw the most rugged, stripped down version of Bond yet, albeit with unmistakable style in 'Skyfall', also the first Bond film to gross more than $1 Billion at the global box office, further cementing Craig's place in the canon into a definitive one.
Following 2015's 'Spectre', which did not live up to expectations in my opinion, speculations were aloof, especially given the nature of the film's ending, that Craig would not be returning to the role. Amid Sam Mendes and the next in contention, Danny Boyle, stepping down for the sequel, and Christopher Nolan and Denis Villeneuve withdrawing from consideration, the search for a new Bond would have been unwieldy, and the producers thankfully knew better than that. Daniel Craig was roped back in to reprise his role of the suave British Intelligence Agent, and the 25th Bond film, currently in production, was announced. Read on to find out everything that we know about it.
No Time To Die Plot: What is it About?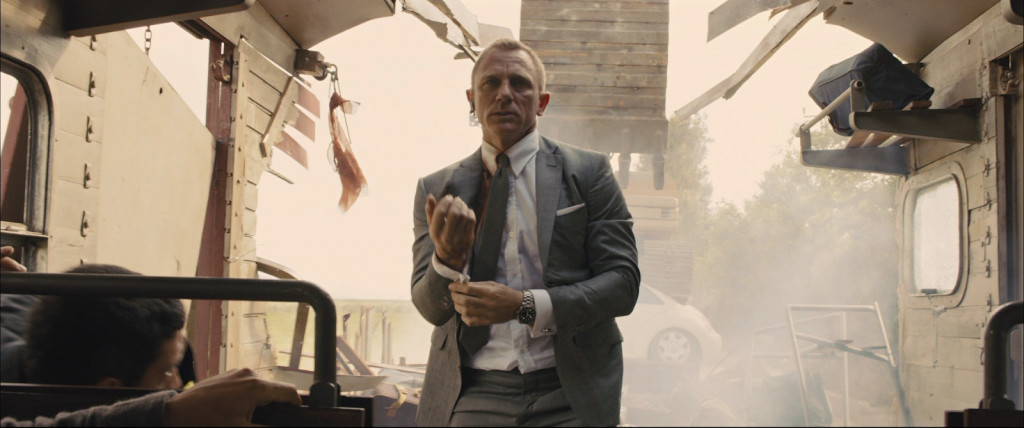 The official synopsis of the film states that Bond would have retired from active service following the events of 'Spectre', enjoying his time off in Jamaica, a place that Barbara Brocolli, the producer of the film, has stated to be a sort of spiritual refuge for Bond. His tranquility and retirement are both threatened when his CIA comrade Felix Leiter (Jeffrey Wright) turns up and enlists his help on a mission to rescue a kidnapped scientist. The mission, of course, turns out to be much more than what either of them bargained for, putting them on a collision course with a mysterious villain armed with dangerous new technology.
Reading the synopsis, it becomes clear that this villain will most probably be a new threat; and not a returning one from Bond's mysterious past, as was the case with the previous two instalments, 'Skyfall' and 'Spectre'. Hopefully not one with a vendetta against Bond, this villain should be an interesting catch, even if the initial synopsis sure is telling of the same kind of story quite typical to action movies nowadays. I am also ready to place a fair wager that the "dangerous new technology" would be a nuclear threat, something of a familiar trope with such films these days, case in point: 'Mission Impossible: Fallout'. The success of such movies is all but guaranteed if the plot is serviceable, a couple of good hand-to-hands are thrown in, and most importantly, unfailingly spectacular action set pieces. 'Skyfall' got all of that right, AND a good story: the rest of it is quite recent history.
No Time To Die Crew: Who is Behind It?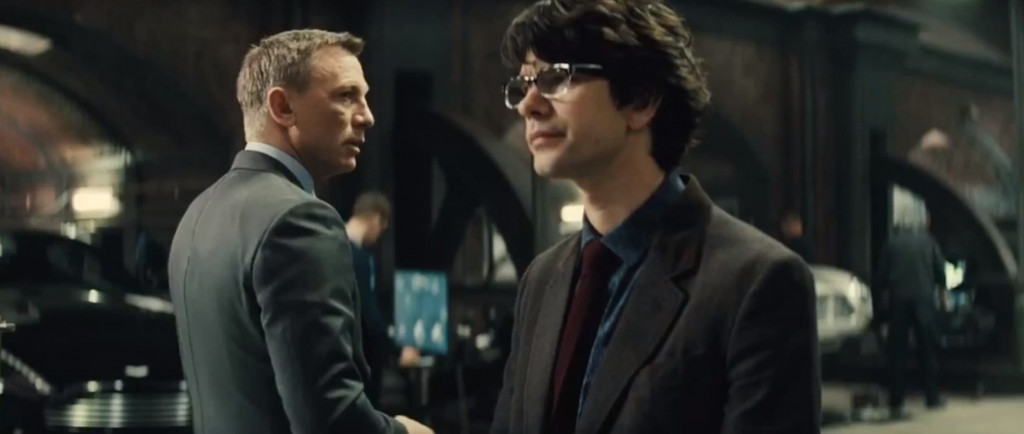 The change that seems to have been caused in recent years, especially in the post Brosnan era, is that the makers seem to have positively acknowledged that the audience showed a paradigm shift in how they wanted to see Bond. While the age of swanky gadgets and smouldering Bond girls wasn't completely done for, it was clear that the audience was more interested in seeing a humane, more intimate side of Bond, into what made the enigma behind the super spy, something that the Craig films successfully tapped into and have essentially maintained as somewhat of a distinction when pitted against other Bond films. The makers seem to be taking care of that in the upcoming instalment as well, moving away from Oscar winner Sam Mendes' direction, which produced both one of the best Bond movies ever and a pretty substandard one. No points for guessing which is which.
As I mentioned in the introductory paragraph, the director's chair saw quite some shifts before the producers finally landed on one. The earliest reports around the project stated that Christopher Nolan was being eyed for directing the 25th Bond feature, but later confirmed that he wouldn't be involved with the project. Following Nolan's refusal to helm, a number of high profile directors including Danny Boyle, Denis Villeneuve and David Mackenzie were attempted to be roped in, with Boyle even working on an early draft of the script with confidante John Hodge. However, he too passed on the project due to creative differences and the studio was left looking for another director.
While the producing studio too underwent major upheavals due to Sony's and MGM's contract with Eon productions expiring and Universal winning global distribution rights in a ridiculously high bid, Cary J. Fukunaga, who has been at the helm of gems such as 'True Detective: Season One', 'Maniac' and 'Beasts of no Nation', was brought in to direct the upcoming instalment in the Bond franchise. As many as five writers are part of the creative pool, who will be involved in the script and screenplay of this ambitious film, including Neal Purvis and Robert Wade, series veterans who prepared the draft for it; Scott Z. Burns being primarily credited, and Phoebe Waller-Bridge of 'Killing Eve' fame being brought in for a polishing of sorts, with Fukunaga himself claiming writing credits for the film. The talent in here gets me seriously psyched, almost as psyched as I am for listening to the next Bond song.
No Time To Die Cast: Who is in it?
"I'd rather break this glass and slash my wrists than do this again", Daniel Craig on playing the character in 'Spectre' and later headlining the cast of 'No Time To Die' after having sworn off the physically tolling role. Well, I am absolutely not complaining since I am enamoured by Craig as Bond. The 51-year-old actor will return to reprise his role of the suave British secret agent with a license to kill, although I can sincerely hope that the story can be something in line with 'Skyfall', that acknowledged the physical frailty of an ageing Bond quite admirably so. Other returning cast members include Ralph Fiennes as M, after he took over the eponymous role of the head of MI6 following the departure of Judi Dench from the role in 'Skyfall'. Also returning would be Naomie Harris as Eve Moneypenny, Rory Kinnear as Bill Tanner, Léa Seydoux as Dr. Madeleine Swann, Ben Whishaw as Q, the MI6 quartermaster, and Jeffrey Wright as Felix Leiter, Bond's trusted ally from CIA.
Ana de Armas, David Dencik and Lashana Lynch are among the new additions to the cast, with their characters' names being Paloma, Waldo and Nomi; however, the nature of their roles are still unclear. Easily the most exciting addition to this already star studded cast is that of Oscar winner Rami Malek in the role of the primary antagonist in the film. The actor has also ensured in interviews that Bond won't have an easy time getting over the dangers he poses as villain, which is something the audience could use given how Christoph Waltz turned out to be a bit of a letdown after Javier Bardem's excellent and menacing Silva. After all, a Bond is only as strong as his villains by the end of the day, and Malek, who is fresh off his success of 'Bohemian Rhapsody' and 'Mr. Robot', seems to be the right choice for just that.
No Time To Die Release Date: When does it premiere?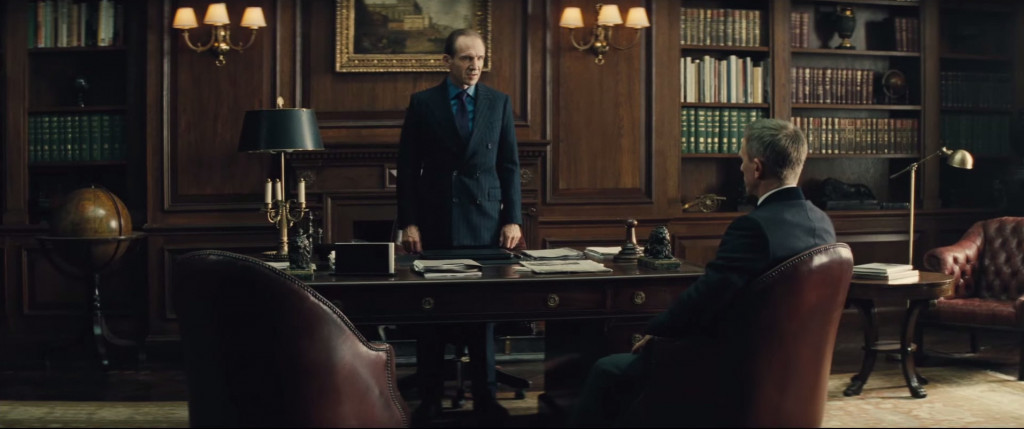 Official reports state that 'Bond 25' aka 'No Time To Die', despite all setbacks including a recent halt in shooting owing to Daniel Craig injuring his ankle while shooting, will be released on April 8, 2020. One can expect the date to be shifted a little to fully cash upon the cusp of the summer break, with the last week of April widely established as a kickstarter for the summer's Blockbuster season. Five years is also quite an unusual hiatus for a Bond film to release within the same continuity and with the same actor reprising the role, but given 'Bond 25's troubled production and a long winded search for a director with the same vision, one can say that it was warranted. Whether or not it was all worth it is a question we will find an answer to when the film is out. I also reckon that this would be Craig's final film as Bond, and the makers are going to make sure it's a goodbye bid in style, even if not as heartfelt. Well, that's how Bond does it!
Read More: Best James Bond Movies on Netflix