August is the one month of the year that sees quite a few hyped releases that would otherwise be released towards the end of the year. Seeing as how the latter months are typically overcrowded with all kinds of films, August is a great time for blockbusters and indie flicks alike to open up to audiences.
Here is the list of some of the great upcoming movie releasing in August. What are you waiting for the most?
10. Alpha (2018)

This Albert Hughes-directed action adventure drama has all the makings of a technically accomplished and heartwarming film. The film stars Kodi Smit-McPhee and is centred around a young boy, his struggle against the fierce natural elements of his time, and his friendship with a dire wolf, all in the Upper Paleolithic period some 20,000 years ago. 'Alpha' should draw in sizeable family audiences this August.
9. Genius (2018)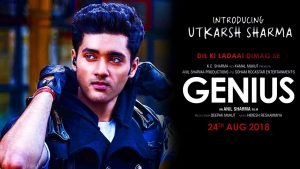 This Bollywood crime caper by industry veteran Anil Sharma stars his son Utkarsh in the lead in what appears to be quite a tonal departure from his earlier works. The stylised and suave approach can only help the debutante, who will be flanked by a highly impressive support cast in Mithun Chakraborty, Ayesha Jhulka, and none other than Nawazuddin Siddiqui. 'Genius' does carry the danger of being carried away by style, but it does have the potential to deliver some substance this August.
8. Slender Man (2018)
One of the most enduring characters in all of horror makes a return to the big screen this August in Sylvain White's 'Slender Man.' When a group of teenage girls decide to investigate after one of their friends goes unaccounted for, they become the target of the monster himself, and what follows is an enthralling and fear-inducing ride. 'Slender Man' should make a splash in the growing horror films market this August.
7. Andhadhun (2018)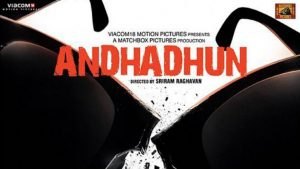 'Andhadhun' is an upcoming thriller directed by a veteran of the genre, Sriram Raghavan. With a stellar cast in Ayushmann Khurrana, Tabu, and Radhika Apte, the film boasts of serious acting chops. Its premise of being centred around a blind pianist is novel, and Khurrana going to Los Angeles to learn the piano for his role can only bode well for this August release.
6. The Nightingale (2018)
There aren't too many details of this historical drama directed by Jennifer Kent (in picture above) in the public eye, but the few details we do know suggest this is going to be another affecting work by the director of 'The Babadook' fame. 'The Nightingale' is an Australian production set in 1825 Tasmania. It is centred around a young woman (Aisling Franciosi) and her quest for vengeance on those who murdered her family. Releasing in August, this film has the unbridled potential to hurt where it counts, through an unabashedly emotive portrayal.
Read More: Movies Coming Out in October 2018
5. The Spy Who Dumped Me (2018)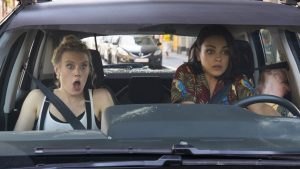 'The Spy Who Dumped Me' is an action-comedy starring two astonishingly talented performers in Mila Kunis and Kate McKinnon. The plot of two friends getting unwittingly involved in a global conspiracy when an ex-boyfriend tumbles into their lives again smacks of rip-roaring humour especially considering the history of the two leads, and should be box office gold come August.
4. Gold (2018)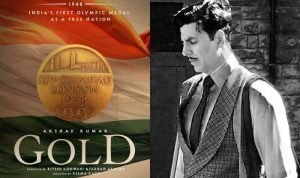 'Gold' is a Bollywood film backed by the directorial pedigree of Reema Kagti and Javed Akhtar's masterful pen in what is a fictional story set against the context of India's first Olympic gold medal as an independent nation at the 1948 Olympics. With the star power of Akshay Kumar drawing crowds, 'Gold' should be a success in August.
3. BlackKklansman (2018)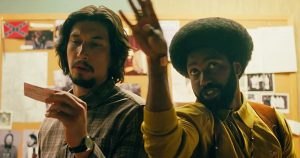 Ingenious filmmaker Spike Lee's latest work is a scathing indictment of racism in the United States and an eviscerating takedown of white supremacy. The film is based on a true story of an African-American detective in Colorado who infiltrates the local chapter of the Ku Klux Klan. 'BlackKklansman' has received many plaudits, including winning the prestigious Grand Prix at this year's Cannes Film Festival, and with a cast of John David Washington, Adam Driver, and Topher Grace among others, this looks to be an essential watch in August.
2. Christopher Robin (2018)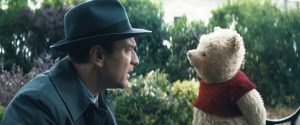 Perhaps the most anticipated film on this list, 'Christopher Robin' marks a fantastic return for the universally beloved Winnie the Pooh (Jim Cummings) and his childhood friend who's now all grown up, the eponymous Christopher (Ewan McGregor). The film's story of Pooh helping his grownup best friend find the joy of life once again amidst the drudgery of adult life should strike a chord in many mature audiences. With a star support cast of Hayley Atwell and Mark Gatiss, along with the voice talents of Brad Garrett, Toby Jones, and Peter Capaldi among others, expect 'Christopher Robin' to be a favourite among all audiences in August and perhaps beyond.
1. The Wife (2018)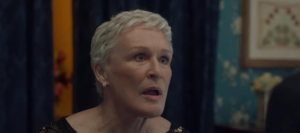 'The Wife' is an upcoming Swedish-English production set for a worldwide release this August after receiving great acclaim last year at the 42nd Toronto International Film Festival. It stars veterans Glenn Close, Jonathan Pryce, and Christian Slater among others in a poignant story of a woman who questions her life choices as she travels to Stockholm with her husband, who is about to receive the Literature Nobel Prize. With the poignancy of the plot and nuanced performances across the cast, 'The Wife' deserves widespread audiences this August.
Read More: Movies Coming Out in December