September has historically been a terrific month for moviegoers, with plenty of accomplished films always releasing throughout the month. Last year saw the monumental success of the horror flick 'It', as well as 'Kingsman: The Golden Circle.' Movies as varied as 'Miss Peregrine's Home for Peculiar Children', 'Hotel Transylvania', and 'Rush Hour' have all released in this month to great success. This year is no different, with plenty of fare being offered to movie lovers.
September is also the month of launch of Oscar season, with tons of great Oscar-caliber movies coming out. Here is the list of upcoming movies releasing in September:
10. Colette (2018)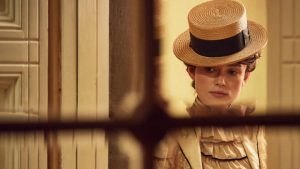 This upcoming biopic on the celebrated French novelist received numerous plaudits on its premiere at the Sundance Film Festival earlier this year. With a cast of Keira Knightley and Dominic West, and a plot focusing on Colette's rise against all odds to become a successful literary powerhouse, this is not surprising. This may well be the dark horse of September.
9. Eela (2018)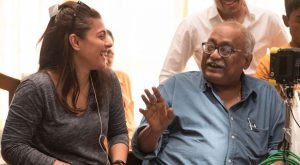 'Eela' is veteran filmmaker Pradeep Sarkar's latest venture starring Kajol in the lead. Kajol's return to Hindi cinema after 3 years should excite audiences, as should the premise of a single mother aspiring to be a singer. Kajol is flanked by a capable support cast in Neha Dhupia, and Tota Roy Chowdhury, and we all know what happened the last time she played a single mother onscreen ('My Name is Khan'), so that bodes quite well for this September release.
8. Manmarziyan (2018)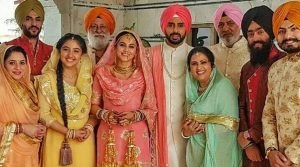 This upcoming Bollywood romantic drama stars Abhishek Bachchan and Taapsee Pannu as its leads with the ever capable Vicky Kaushal in a supporting role. The fact that it's a Phantom Films production with Anurag Kashyap as director of a film that centres around love in Punjab is a novel one to entice audiences this September.
7. Boy Erased (2018)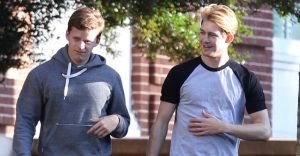 'Boy Erased' is based on Garrard Conley's eponymous memoir and stars Lucas Hedges as a young Conley who is outed to his parents as gay and is then forced to attend a gay conversion therapy program or else be snubbed by everyone he knows. With an interesting premise, and the star cast of Nicole Kidman, Russell Crowe, and Joel Edgerton (who also directs), this is certainly a film to watch out for in September.
6. Life Itself (2018)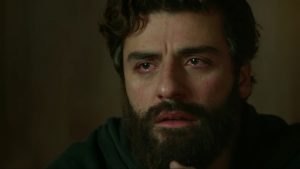 'Life Itself' is an American-Spanish production written and directed by Dan Fogelman and starring Oscar Issac, Olivia Wilde, Antonio Banderas, and Samuel L. Jackson among others. The story has all the bearings of a tearjerker, as it focuses on the different generations of a family in New York and Spain and how they interweave with each other. If that sounds somewhat familiar, then it is because Dan Fogelman is also the creator of a 'tiny' television series called 'This Is Us' and viewers of that show know Fogelman's ability to write stories that inspire an astonishing and wholesome sadness very well. One should expect this film to do quite well at the September box office.
Read More: Movies Coming Out in October 2018
5. Lizzie (2018)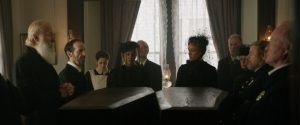 Lizzie Borden has long been known as the main suspect in one of the most storied mysteries in all of crime. The murders of her father and stepmother in 1892 have gone on to form numerous theories, and spawn several plays, and books as well, becoming a cultural artefact. Chloë Sevigny stars as Lizzie in this biopic thriller, along with Kristen Stewart and Fiona Shaw, which aims to depict Lizzie's dreadful life that inevitably led to a dark end.
4. Operation Finale (2018)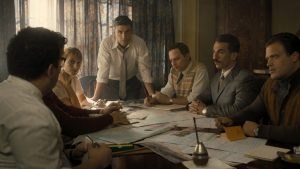 'Operation Finale' is a historical drama with high stakes, as a group of Israeli spies meticulously plan to capture a high-ranking officer of the Nazi Party, Adolf Eichmann (Ben Kingsley). The historical fidelity on offer seems top-notch from what we have seen of the Chris Weitz-directed film, as does the cast of Oscar Issac, Lior Raz, Mélanie Laurent, Nick Kroll, and of course, Kinglsey, along with others.
3. White Boy Rick (2018)
'White Boy Rick' is based on the improbably true story of Richard Wershe Jr. (Richie Merritt), who dealt with guns and drugs from a ridiculously young age. The film focuses on his extraordinary journey from small-time hustler to the youngest FBI informant in history to a drug overlord. With a cast of Matthew McConaughey, Jennifer Jason Leigh, and Bruce Dern among others, 'White Boy Rick' has the potential to rock the big screen this September after its initial release was delayed by eight months.
2. The Predator (2018)
The Predator is one of the most recognisable monsters in all of cinematic history, and the celebrated franchise makes a return in the 'The Predator' that acts as a bridge between 'Predator 2' (1990) and 'Predators' (2010). This film is almost certain to be the big blockbuster option of September, with Shane Black as director. Featuring stalwarts such as Boyd Holbrook, Sterling K. Brown, Olivia Munn, and Keegan-Michael Key, the film will look to break a few box office records while thoroughly entertaining audiences with its fresh approach along the way.
1. Peppermint (2018)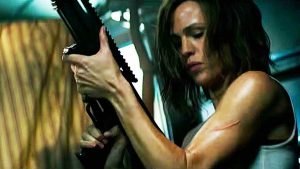 Director Pierre Morel is arriving with a hard-hitting, poignant vigilante thriller in 'Peppermint' with an effortless performance by Jennifer Garner in the lead. She stars as Riley North, an everyday woman whose life is turned upside down by a horrific tragedy. It is her quest of vengeance fueled by an intense bond of love that promises to be utterly riveting. 'Peppermint' not only looks like a project with immense promise but also one that might just fulfill that potential. Audiences should certainly keep an eye out for this one, come September.
Read More: Movies Coming Out in December 2018