Netflix's 'Next in Fashion' is a fashion-related reality TV show that centers on 18 talented fashion designers competing to win a grand prize of $250,000 and an opportunity to launch their own fashion line. 'Next in Fashion' is an entertaining and inspiring show for fashion enthusiasts and anyone interested in the creative process and business of fashion. Season 1 of the series rode on the hype created by the new and creative designs made by the contestants. Naturally, fans of the series are now curious to know what the designers of Season 1 are up to, and we are here to answer those questions.
Where is Claire Davis Now?
Claire Davis is a London-born graduate designer who launched HANGER in 2013. By the use of texture and simple designs in clothes that are only Manufactured in England, HANGER is a homage to the slow fashion movement that is seasonless and created in London, with the ambition to develop a forward-thinking brand that offers both quality and accessibility. The stylistic elements that identify the clothing—graphic silhouettes, sci-fi aesthetics, and wearable latex designs—are revisited in each collection of the company.
London-based fashion brand HANGER was established in the world of latex clothing and Japanese girlhood. The CogDis logo is reworked in each collection and is distinguished aesthetically by graphic silhouettes, sci-fi themes, and wearable latex creations. She is also the Co-Founder of CogDis. Prior to having her own company, the designer worked as a Production Manager at Lady Lucie Latex, where she stayed till 2020. Claire is also the owner of a small business, The High Priestxss where she sells healing tools.
Where is Adolfo Sanchez Now?
Adolfo is a Mexican-American fashion designer that specializes in wedding and evening wear. His fashion career began in 2006, and since then, he has appeared in several fashion publications, including Vogue. F.U. (Freedom & Underground), a tribute to underground fashion, was created by Adolfo Sanchez. The gothic aesthetic and the underground subculture have a big effect on the collection.
Adolfo Sanchez believed while growing up, he was huge on underground parties and immersed himself in the 'club kid' culture. He wanted to go back to the times when he first developed my fascination with fashion. As a result, Underground was created as an admixture of underground club culture clubbed with fashion.
Where is Carli Pearson Now?
The East London designer Carli specializes in customized, inclusive clothes. Carli attended Central Saint Martins before beginning her career at Stella McCartney. She then moved on to work for Alexander Wang, Pucci and Alexander McQueen. Carli Pearson is currently the Creative Director at Cimone. She founded the company in 2016 in London, United Kingdom. The brand was featured in the MET exhibition "HEAVENLY BODIES" Fashion and the Catholic Imagination. The designer is also the Creative Womenwear Consultant at Carli Pearson LtdCarli Pearson Ltd.
Where is Angelo Cruciani Now?
Yezael is a menswear and womenswear collection created in 2014 and designed by Angelo Cruciani. Yezael is the angel of encounters, love, and community; the company design emphasizes this idea by forming a circle out of the letter Y's three branches. Yezael by Angelo Cruciani removes the commonplace from daily life by channeling a precise, explicit, maximalist, ornate, and sexual style that transports a person into a world of happiness, sharing, pleasure, and quirkiness. He was also the Creative Director delle Collezioni MISAEL e BEAUVILLON at PACIFIC UNION GROUP from 2009 to 2016.
Where is Marco Morante Now?
Designing for his own label, Marco Marco, the Los Angeles, California-based designer established himself in the fashion and music worlds. Because of his passion for his job and his dedication to his craft, Morante is among a select group of designers who are in high demand for creating customized apparel. He has worked with a number of musical acts performed by several of the most well-known performers in the world during the past 20 years, including the San Francisco Ballet, Barnum & Bailey Circus, and the Barnum & Bailey.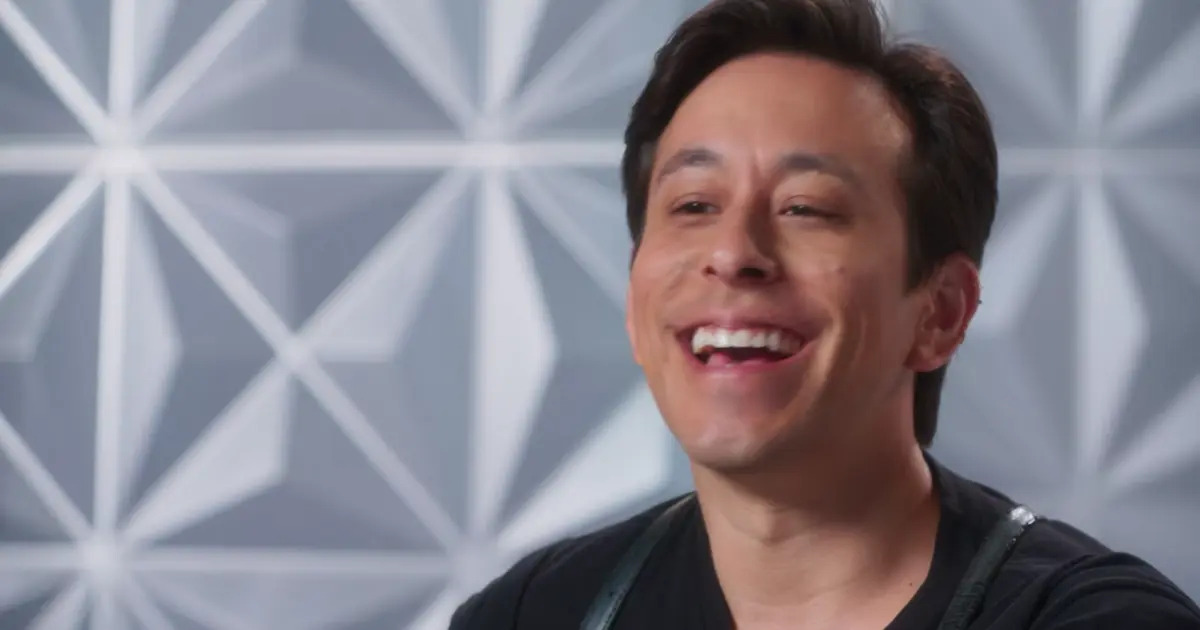 Also, he has created glitzily extravagant costumes for a variety of famous people and musicians, including Fergie, Katy Perry, Nicki Minaj, Britney Spears, Shakira, and many more. His fashion shows have received millions of online views and have served as the foundation of a 20-year career fostering inclusiveness and engagement between large industries and the LGBTQIA+ community, which he publicly defines as his home. Marco designed costumes for 'The Duchess World Tour,' 'The End World Tour,' and Lil Wayne's 'I Am Music Tour.'
Where is Charles Lu Now?
Canadian fashion designer Charles Lu is well-known for his womenswear, evening wear, and clothing design. Charles Lu invested ten years in Dubai, United Arab Emirates, and London, UK, developing his profession. After earning a degree in fashion/apparel design from Instituto Marangoni in London in 2012, he was hired as the co-creator and creative director of Veni Vici Couture. Shortly after that, he took on the role of designer and brand consultant at Shawish Genève Jewellery, where he designed for both houses concurrently.
Charles moved to Dubai, United Arab Emirates, in 2016 and was hired by Arushi Couture to serve as its lead creative director for three years through 2019. Charles created three demi-couture collections for the Arushi Couture X Charles Lu label under his leadership. His debut line for Arushi Couture was the "made-to-order" INARA SS17 collection for the spring and summer of 2017.
In an interview with Fashion Magazine, he talked about his plans to drop his own fashion line. He said, " I really want to hold out for an investor that can fully commit to [me having extended sizing as part of my collection]. I want to be able to deliver pieces that are not only flattering for runway models but can be translated in different ways and in different proportions. Moving forward, I really want to respect people and what they desire in clothing." Finally, his dream was achieved, and currently, the designer has his own eponymous brand.
Where is Ashton Michael Now?
Ashton Michael, also known as Ashton Hirota, launched his own eponymous company. Before that, he co-founded GLAZA, his first business, with Marina Toybina. During a Beyoncé and Nicki Minaj TIDAL concert in 2015, Ashton Michael created a pink and black army. The ASH by Ashton Michael ready-to-wear diffusion line made its debut in 2020.
Several famous people have sported Ashton Michael creations, including Adam Lambert, Will.i.am, Usher, Nicki Minaj, Cher, Justin Bieber, Pitbull, Samuel Larsen, and Lizzo. Ashton Michael participated in 2013's 'RuPaul's Drag U' and 'America's Next Top Model' as a guest judge. Moreover, Ashton appeared as a makeover specialist in the E! program Opening Act.
Where is Angel Chen Now?
In 2014, Angel Chen established the cutting-edge Chinese fashion label ANGEL CHEN. One of the most well-known youth fashion labels worldwide, the company is known for its very vibrant approach to fashion and its fundamental synthesis of Eastern and Western aesthetics. Since 2017, ANGEL CHEN has participated in the official Milan Fashion Week schedule.
Since then, the brand has successfully launched cross-over partnerships with renowned companies like H&M, Adidas Originals, M.A.C., McDonald's, and Canada Goose, furthering its recognition and popularity among consumers all over the world. ANGEL CHEN is one of a new generation of emerging Chinese brands having an impression on the world and is carried by more than 100 worldwide shops, including Lane Crawford, NET-A-PORTER, Galeries Lafayette, Selfridges, Luisa Via Roma, and Urban Outfitters.
Where is Daniel Fletcher Now?
The runner-up of season 1, Daniel Fletcher, is one of the most well-known and prominent designers to come out of the UK in the last five years. He was a Drapers 30 Under 30 honoree in 2018, GQ's 2020 Breakout Designer, and Harry Styles' go-to designer. In addition to winning the Future British Award, Daniel also took home a prize in the European Woolmark Prize Semi-Final in 2018 and was a finalist for the prestigious LVMH Prize in 2017.
In addition to running his own name-brand business, Daniel serves as the artistic director of the prestigious Italian label Fiorucci. Daniel makes highly private collections that express his opinions on current events and societal issues. Each collection focuses on casual luxury while fusing classic shapes with modern materials and patterns.
Where is Minju Kim Now?
Winner of Season 1, South Korean designer Minju Kim launched her own company, MINJUKIM, in 2015, with its headquarters in Seoul. She is well-known for starting out her runway shows with a design that features a unique pattern in the middle that is carried over into the rest of the season. Her Fall 2018 collection had a motif that was motivated by Galaxy Express 999. In addition to her yearly collection releases, Kim has made apparel for BTS and Red Velvet. She is also a professor who teaches fashion design at Kookmin University.
The designer was also selected for the 2014 LVMH Prize for Young Fashion Designers shortlist and received the 2013 H&M Design Award. In 2021, Kim collaborated with the H&M Group brand & Other Stories. Minjukim collection was the most well-liked and quickly went out of stock. The worldwide limited edition was made available for purchase, and the Korean website shop of her Minjukim edition ran out of stock of it in just one hour.
Read More: Minju Kim Now: Where is Next in Fashion Season 1 Winner Today?