If there's one thing absolutely no one can deny when it comes to the case of Nicholas Alahverdian, it's the fact his early turbulent years set the tone for the rest of his deceptive, criminal life. After all, as explored in NBC's 'Dateline: Dead Man Talking,' he allegedly went from an abusive home to an abusive system before evolving into a child welfare activist, fraud, and sex offender. Yet for now, if you simply wish to learn more about the two individuals traditionally responsible for taking the most care of their child — his parents — we've got the essential details for you.
Who Are Nicholas Alahverdian's Parents?
Although Nicholas was born on July 11, 1987, as the eldest of two sons to Diana DeFilippo Alahverdian and Jack Alahverdian, the truth is his home life was never really happy or comfortable. That's because there was always some sort of friction between the couple despite the fact they'd willingly tied the knot in 1984, thinking their 10-year age gap wouldn't make much difference. However, by the time their youngest Joseph was six months old in early 1990, the 26-year-old had had enough and filed for divorce citing irreconcilable differences from her violent husband.
According to reports, while Diana used to hold a steady job as a waitress at a local restaurant in Rhode Island to provide for her family in the 80s, Jack was often unemployed, selfish, or behind bars. In fact, he had an extensive criminal history with charges including selling cocaine, writing fraudulent checks, obtaining money under pretenses, domestic abuse, and violation of a restraining order. Therefore, once the former came across the unwaveringly hard-working David Rossi a few years later, she fell so deep in love she knew she'd settle down with him in the suburbs one day soon.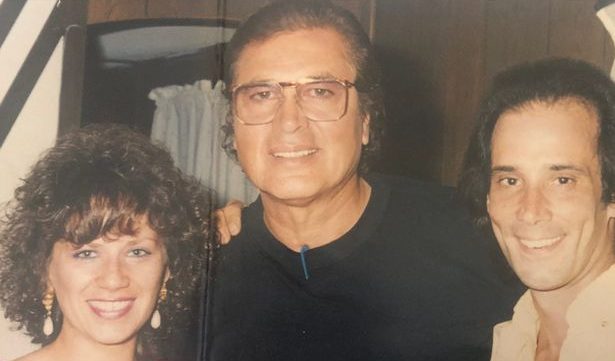 Diana and David actually tied the knot in a beautiful ceremony when Nicholas was 9 in 1996, just for the new husband to then legally adopt both her young sons to equip them with a better life. But alas, things soon changed as the elder one began exhibiting signs of behavioral and mental health issues; it was to such an extent he had to be placed under full psychiatric care for a while. "He just wouldn't listen in school, he hit the mother, hit the grandmother all the time, hit his siblings," David once said. "I used to have to hold him down, and he'd be spitting at me… He was wicked."
That's when Nicholas was formally diagnosed with a massive host of severe cognitive ailments, including Narcissistic Personality Disorder (NPD) as well as Attention Deficit Disorder (ADD). Unfortunately, though, neither Diana nor David had the patience or the skill to handle him in his manic stages, driving them to ask that he be taken into foster care shortly after New Year's 2000. The then 12-year-old hence spent the majority of his teenage years in shelters or programs without much outside care, education, or background support; plus, he once alleged he'd been assaulted throughout it.
Where Are Nicholas Alahverdian's Parents Now?
From what we can tell, Jack Alahverdian sadly passed away in December 2021 while he was in his late 60s, but he still seemingly had not learned to let go of his violent temper, per Financial Times. As for Diana and David Rossi, it appears as if the duo parted ways for good in 2003, following which the former, in particular, has chosen to lead a quiet life well away from the public eyes in Johnston, Rhode Island. Coming to the latter, the Engelbert Humperdinck impersonator wholeheartedly believes that despite his feelings for his son, Nicholas needs "to pay for what he did to these poor girls and conning that man out of the money."
Read More: Where is Nicholas Alahverdian Now?