With Netflix's 'Victim/Suspect' exploring the pattern of how officials across the nation treat alleged sexual assault victims, we get a true insight into the possible dark side of our justice system. After all, it delves deep within the fact young individuals are often either ignored or accused of fibbing by law enforcement almost as soon as they report their apparent traumatic ordeals/rapes. Amongst those to thus be mentioned in this original to help navigate the same is actually convicted felon Nikki Yovino — so now, if you just wish to learn more about her, here's what we know.
Who is Nikki Yovino?
It was reportedly back when the MeToo Movement was right on the cusp of rising that Nikki came forward to claim she'd been overpowered and raped by two African American football players. As per this then-18-year-old first-year biology major at Sacred Heart University, the two student-athletes had assaulted her in the basement bathroom of an off-campus party on October 14, 2016. She'd told them, "I don't want to be in here, I don't want to do anything. My friends are waiting for me outside, let me go outside," according to her police filing, yet it did not make a difference.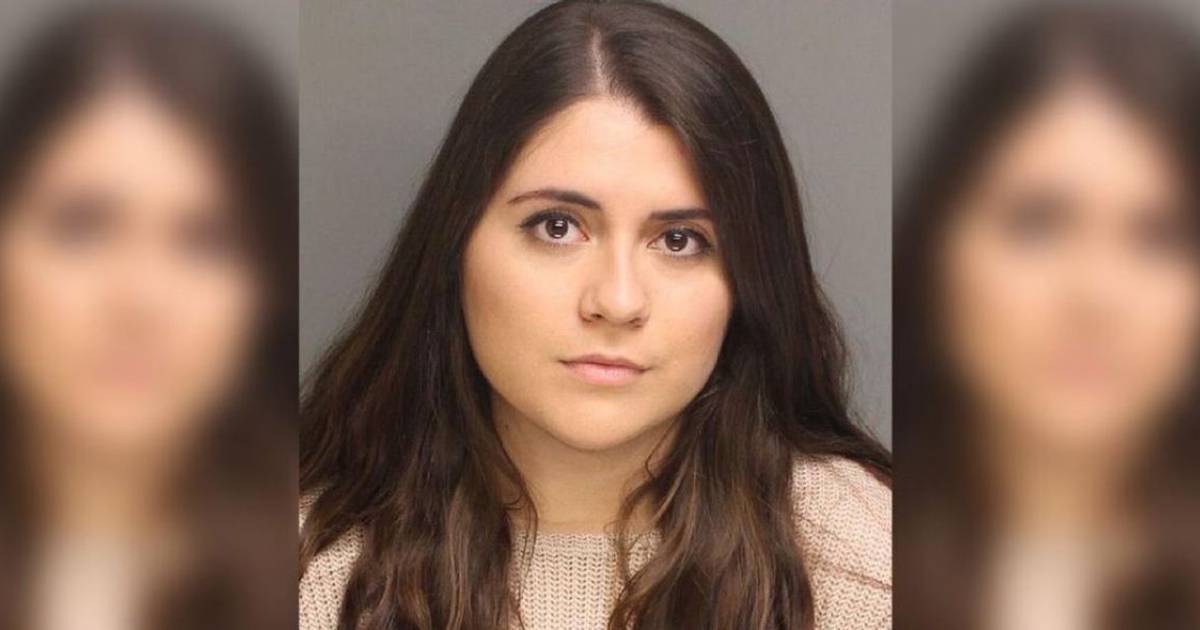 Nikki was supposedly only able to walk out of the bathroom once the men were finished, which disturbed her to such an extent she knew she had to contact authorities to get some real closure. However, things changed once the accused were questioned regarding this severe matter as they both vehemently stated they did have sex with her in the closed space, but it was consensual. They actually repeatedly asserted there was no coercion involved in any way, shape, or form to get sexually intimate with the South Setauket, New York, native turned Fairfield, Connecticut student.
Nikki herself back peddled a little months later when a detective lied to her about there being video footage of her near the bathroom from the fateful night, but this was not really incriminating. What was incriminating was a fellow student's statement against her, wherein they specified they'd heard her tell the two men she was definitely interested in getting physically involved with them. As for her motive behind the allegation, this was clarified in her arrest warrant on the counts of falsely reporting an incident and tampering with/fabricating evidence (she'd gotten a rape kit done).
The official document read, in part, "[Nikki] admitted that she made up the allegation of sexual assault against [the football players] because it was the first thing that came to mind, and she didn't want to lose [another male student] as a friend and potential boyfriend… She stated that she believed when [the other male student] heard the allegation it would make him angry and sympathetic to her." She was thus facing up to six years behind bars, just for it to be reduced to a 3-year sentence — to be suspended following a year served — once she pleaded guilty on June 5, 2018.
Where is Nikki Yovino Now?
During Nikki's sentencing hearing on August 23, 2018, it came to light that although her purported assailants were never even arrested in connection to the case, they both had to withdraw from college. They actually gave impact statements too, with one expressing, "With no way to clear my name… My life will never be the same. I did nothing wrong, but everything has been altered because of this," whereas the other said, "She accused me of what I believe to be a horrendous, horrific crime out of her own selfish concerns. I lost my scholarship, my dream of continuing to play football, now I am in debt $30,000, and I'm simply trying to get ahead as best as I can."
Therefore, it comes as no surprise they both have since filed a civil lawsuit against Nikki on the grounds of slander and defamation, the court proceedings of which are ongoing at the moment. As for her individual standing, well, despite the fact she now has her complete freedom, she still prefers to stay well away from the limelight these days and is simply leading a quiet, cozy life.
"Nikki's doing okay," Investigative Reporter Rae de Leon recently told MovieMaker. "Every now and then I hear from her… And I think she was just understandably like, I can't be a part of this film ['Victim/Suspect']. Like, 'You can tell the story, but I cannot actively participate in it,' which I completely respect. And she's doing okay." We should also mention that Rae has since implied the former inmate maintains the 2016 sexual assault incident did happen.
Read More: Rae de Leon: Where is the Investigative Journalist Now?