Older woman-younger man relationship movies are a rarity everywhere. One wonders why? We already know that "way too older men-younger women" romance in movies is common. In any case, today we have decided to dig out movies where a women romance younger men (or at least is pursued by them). Such relationships typically give rise to fascinating scenarios. And that's why are these movies so interesting to watch. For some people, these movies might be an uncomfortable experience. But most are going to love them for their intricate portrayal of complicated relationships.
With that said, here is the list of best older woman-younger man relationship movies. Some might call these cougar movies or the ones bordering paedophilia, but frankly, there is so much more to them than being reduced to these mere terms. You can stream some of these movies either on Netflix, Hulu or Amazon Prime. And mind you, this list comes along with a small dose of spoilers.
20. The Lifeguard (2013)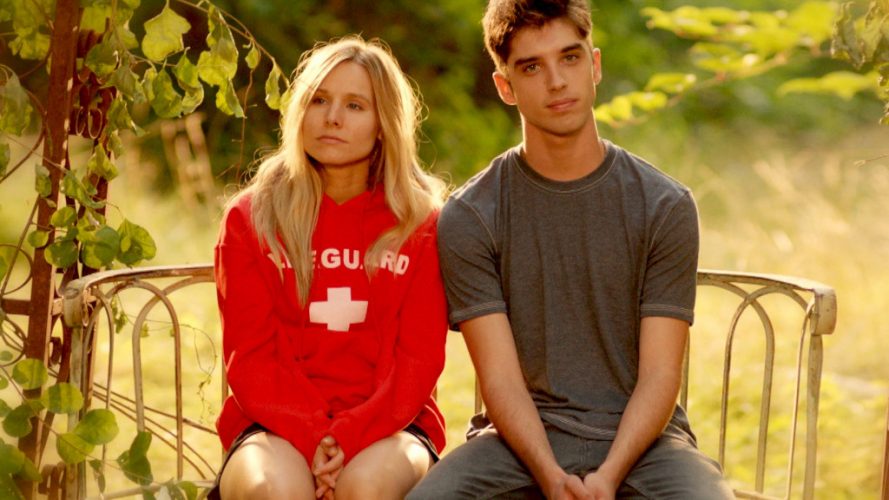 To sum it up, 'The Lifeguard' is the tale of a disillusioned woman who has seemingly lost it all in her career and started working at a menial job. The narrative of Leigh, the said journalist turned lifeguard, takes a sharp turn when she falls in love with much younger teenager boy Little Jason, who is the son of the maintenance man. What starts as an acquaintance gets blown up into a full-fledged affair with frequent indulgences in sexual encounters. Another twist in the tale occurs when one of their mutual friends commits suicide citing depression and withdrawal. The steamy affair of Leigh and Little Jason comes to an abrupt end, with both of them realizing some things that aren't meant to be. With ample show of skin, 'The Lifeguard' will leave you wanting for more.
Read More: TV Shows With Most Nudity
19. What Every Frenchwoman Wants (1986)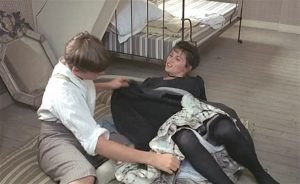 Also known as "Exploits of A Young Don Juan", this movie is a French-Italian coproduction that relates the sexual awakening of a 16-year-old teenager and his various adventures within it. After being unsuccessful in this category, Roger finds plenty of women with whom to find pleasure with after World War I breaks out and men are suddenly nowhere in sight. However, his erotic experiences have consequences when not only the maid but other women he has slept with become pregnant from his exploits. Opposite to the tragedies of "Malèna" and platonic interactions of Renato, this movie is a light, fresh and at times comedic well-shot picture onto a young teenager's exhilarating hormones.
Read More: Movies With Most Nudity
18. Adore (2013)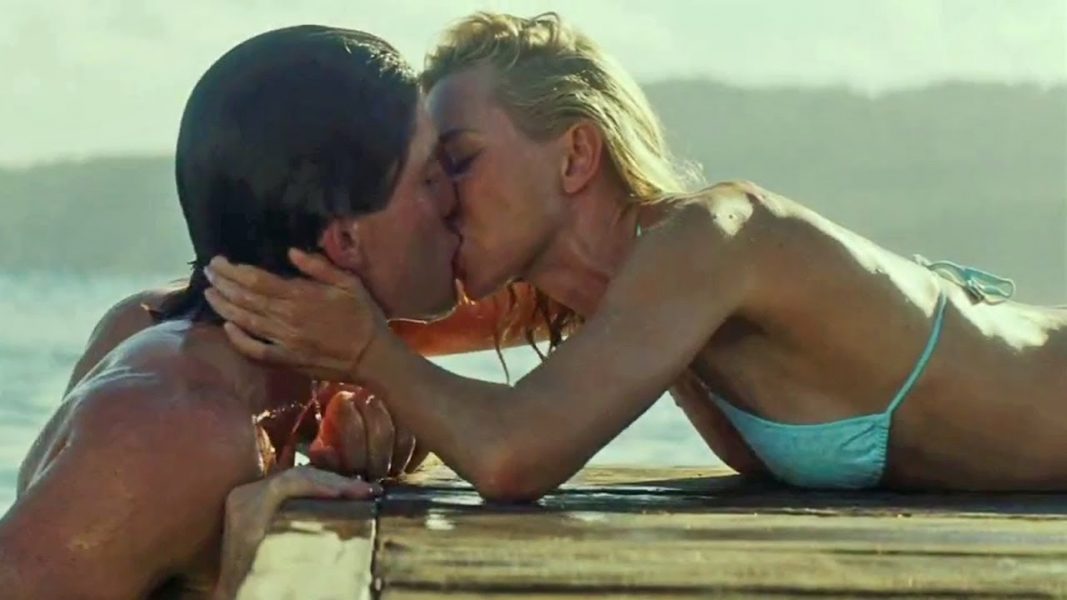 Perhaps one of the weirdest of them all, 'Adore' has a very experimental storyline comprising two older women and their sons and incidentally, the women fall for each others' sons. Marginally incestuous, the narrative further explores their "relationships" which are nothing but hanging by a thread and the after-effects of their short-lived affair. As open-ended as the movie was at the conclusion, this guilt-free tale of two mothers and childhood friends Roz and Lil and their never-ending adoration for their mutual sons (even after the latter are married and have kids of their own) is unforgettable, to begin with, and was both praised and panned in various circles. Naomi Watts and Robin Wright are at their sultry best and their bolder demeanour isn't worth a miss.
Read More: HBO Shows With Most Nudity
17. Young Adam (2003)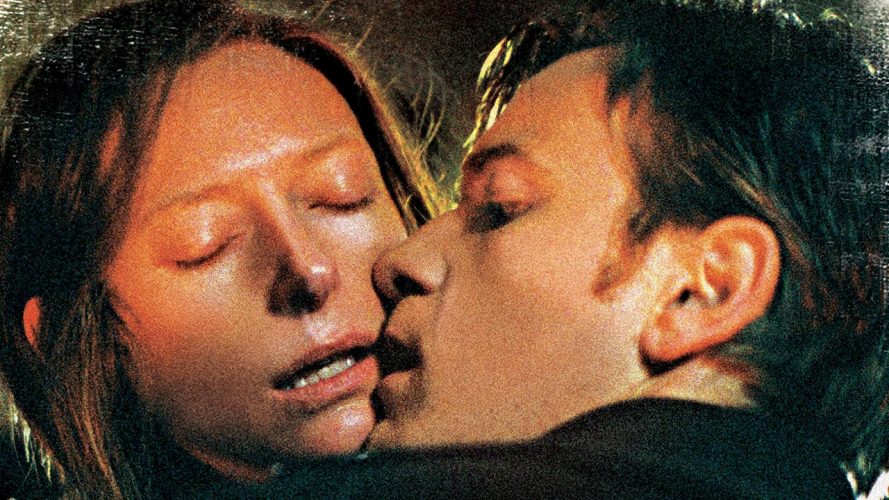 As open and unrelenting as the title is, 'Young Adam' is the story of a drifter Joe (Ewan McGregor), who is shown having sex with multiple women across multiple timelines in the movie, most notably with the wife of his boss Ella (Tilda Swinton). As Joe works his way out of his mundane life at the barge on the Clyde River, his deepening relationship with Ella, his past with Cathie, whose dead body has recently been pulled out of the river, of which Joe knows a lot more than he shows and his one-off physical relationship with Gwen, Ella's sister, he becomes more and more embroiled in the past and present. Eventually, we get to see a different kind of courtroom drama as the movie heads towards its conclusion. Watch it only for McGregor's performance and the everlasting sex.
Read More: Best Taboo Movies
16. Unfaithful (2002)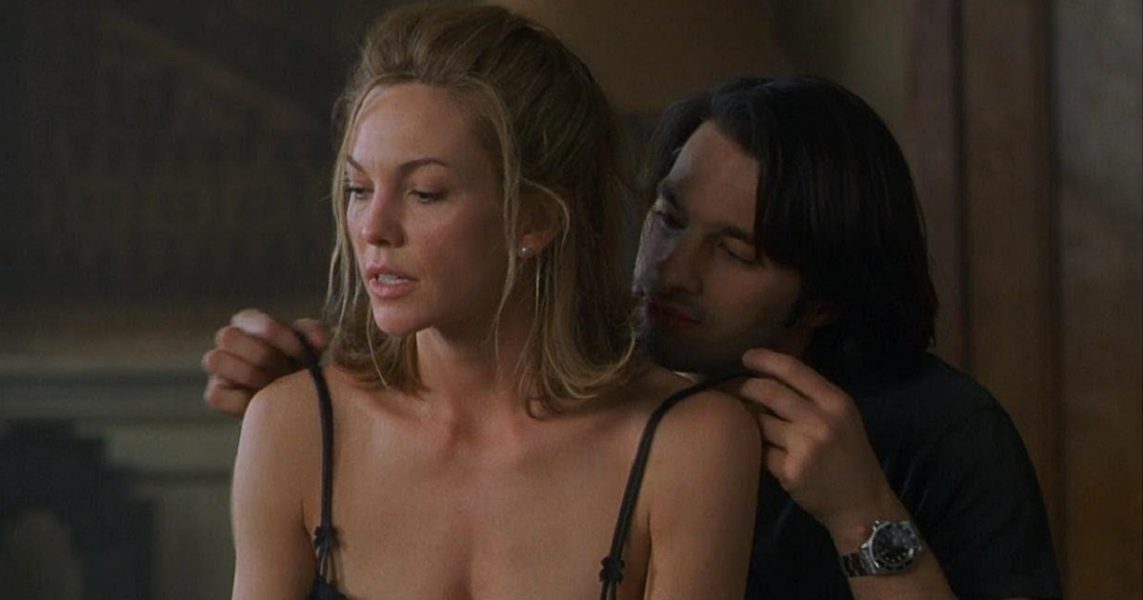 Arguably one of the biggest flicks of Diane Lane's career, which became infamous for the nudity and sex (with a younger man), 'Unfaithful' as the name suggests, is the story of a married woman with a young bookseller, an affliction which soon gets blown out of proportions. A tale of nascent love transforming into uncontrollable lust, the story begins with Edward and Connie, who, along with their eight-year-old son Charlie are leading an idyllic life in NYC. Connie bumps into a handsome young lad Paul, who seemingly sweeps her off with his charm. As the plot thickens and as Paul and Connie start dating unbeknownst to Edward, things take an ugly turn when the latter begins doubting his wife's chastity. Anger and rage come in many forms, as is evident at the end of the movie. 'Unfaithful' is arguably one of the finest thrillers on this list and certainly the one with a lot of nudity.
Read More: Best Movies About Porn Industry
15. Water for Elephants (2011)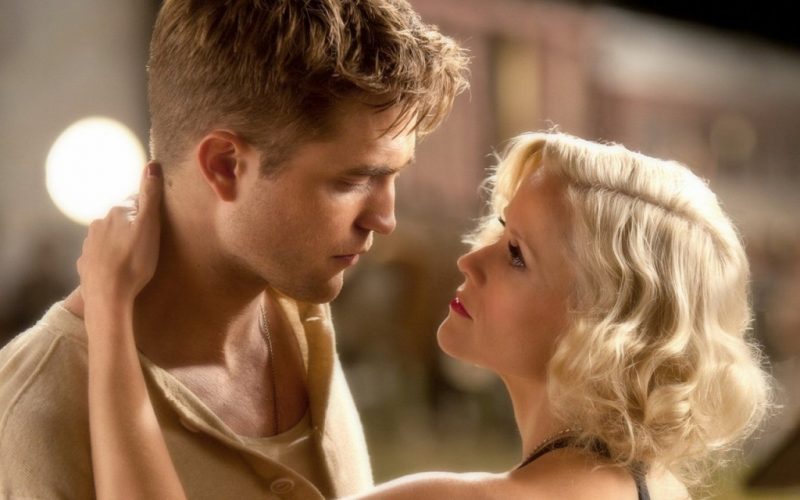 One of the underrated movies featuring Robert Pattinson in a leading role, 'Water for Elephants' is the story of a young lad Jacob who has lost his parents and is left without a job. Given his skills as a veterinarian and his desperation for work, he finds a job as a vet at a circus which is run by August, the ringmaster and animal trainer. Jacob gets smitten by August's wife Marlena and there begins a love story in the backdrop of circus cruelties and the atrocities on the circus workers. More often than not, 'Water for Elephants' has been rated high on freshness and a story that is rather unheard of, if you could ignore the shallow characterizations and weak performances.
Read More: Best Vintage Erotica Movies
14. The Mother (2003)
The movie begins with an elderly couple, Toots and May, who have grown to be increasingly dependent on each other. As they're visiting their children and grandchildren, Toots dies of illness and May remains aloof with her strenuous relationships with her children – most notably her daughter Paula, who is seeing a young man named Darren, the best friend of Bobby, May's son. Incidentally, Darren is also married which raises May's concerns over Paula seeing him. As things turn out, May and Darren too begin a sexual relationship and suddenly, everyone is caught between a rock and a hard place. While not the best of "Older Woman Younger Man" movies so far, yet, this eyebrow-raising movie is famous for its performances and its unique premise. So what are you waiting for?
Read More: Actresses Who Went Nude For Movies
13. All Things Fair (1995)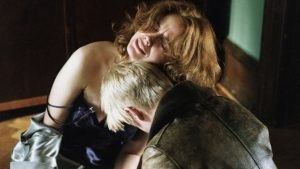 A Swedish film set in the era of WWII, 'All Things Fair' is also the last film by Bo Widerberg and is set in the south of Sweden, where a story of controversial love and sexual desires takes place between a female teacher and her student. Stig is a 15-year-old student who is exploring his sexuality when he deeply falls under the charm of his teacher Viola's attractive maturity. Viola, being more than twice of his age, enjoys his youth as an alleviation of her alcoholic husband and they soon start a sexual relationship. However, things aren't easy for this unusual relationship and one way or another it will find its abrupt, unwelcoming end. In all fairness, 'All Things Fair' is a genuine effort and the story of a boy rooting and falling for his teacher received many awards and accolades, most notably the nomination for Academy Award for Best Foreign Language Film.
Read More: TV Shows With Most Nudity
12. I Am Love (2009)
An Italian film at the outset, 'I Am Love' revolves around the narrative of the Recchi family, a textile manufacturing giant based out in Milan. Emma is the wife of Tancredi Recchi, the wealthy magnate who is to inherit his paternal wealth from his predecessors. Emma stumbles upon Antonio, a chef who is the best friend of Eduardo, Emma's son. Soon, Emma finds her ways to meet Antonio while they increasingly slip away into an intimate, physical relationship. Yet another Tilda Swinton's movie on this list, wherein Swinton has essentially portrayed the older woman, 'I Am Love' is a cutting-edge melodrama and Swinton, as usual, has won us all over with her performance. Called as "fascinating" and "timeless" by many, 'I Am Love' is like a breath of fresh air.
Read More: Movies With Most Nudity
11. 5 To 7 (2014)
Featuring the late Anton Yelchin and Berenice Marlohe in leading roles, '5 to 7' revolves around a struggling young writer Brian, who lives in the NYC and who meets up with a French middle-aged lady Arielle, who has been married to a diplomat named Valery with two kids. In a strange turn of events, as Brian and Arielle begin on a passionate (yet extramarital) affair, Arielle reveals that every day between 5 and 7 in the evening, herself and her husband are, owing to an agreement, allowed to have an affair with anyone, if the affair confines within these time limits. Valery too, on the other hand, is in a relationship with a girl named Jane. As both Brian and Arielle progress in their relationship, Brian proposes and gives Arielle a ring to commemorate their so-called affair. The movie garnered accolades for performances, direction and a watertight screenplay, despite having a cliched romcom kind-of a storyline.
Read More: Disturbing Anime Sex Scenes
10. Summer of '42 (1971)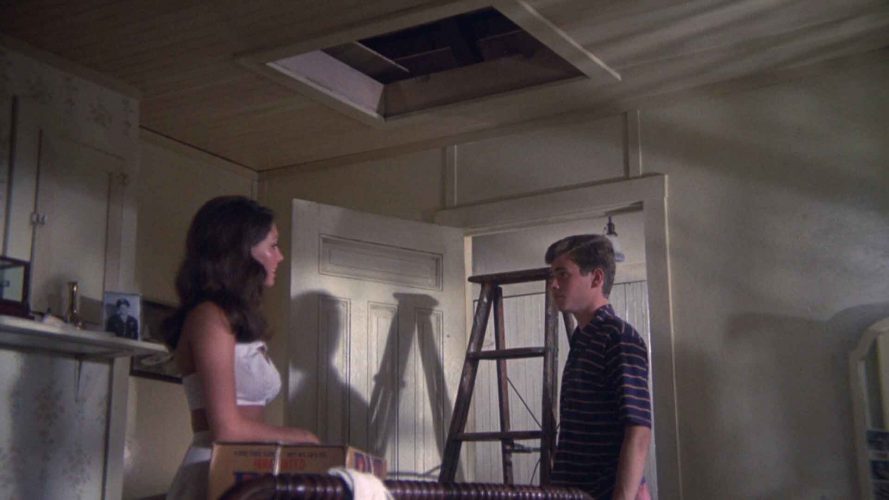 As is evident from the posters or the trailers, clearly, 'Summer of '42' is one of the boldest "Older Woman Younger Man" movies to date. And mind you, it was released in 1971 when such a relationship could've been more stigmatized than what it is today. 'Summer of '42' follows a rather simplistic storyline -during the summer of 1942, three pubescent teenagers Hermie, Oscy and Benjie are leading an idyllic life, far from the commotion of the second world war. Enter Dorothy, the wife of an army pilot whose husband is on the war front.
Although Hermie is the emotional chap from his group, he approaches Dorothy and both form a symbiotic relationship wherein Dorothy would meet Hermie in exchange for small chores. Notwithstanding their expectations, the relationship grows out of proportions, something even Hermie and his friends, who actively wanted to explore their sexualities but not to the extent of sex, couldn't have imagined in the wildest of their dreams. Widely considered as one of the most successful movies till date, time corrected, the movie also went on to win an Academy Award for the best background score. So, what's your excuse today?
Read More: Actresses Who Went Fully Nude
9. Notes on a Scandal (2006)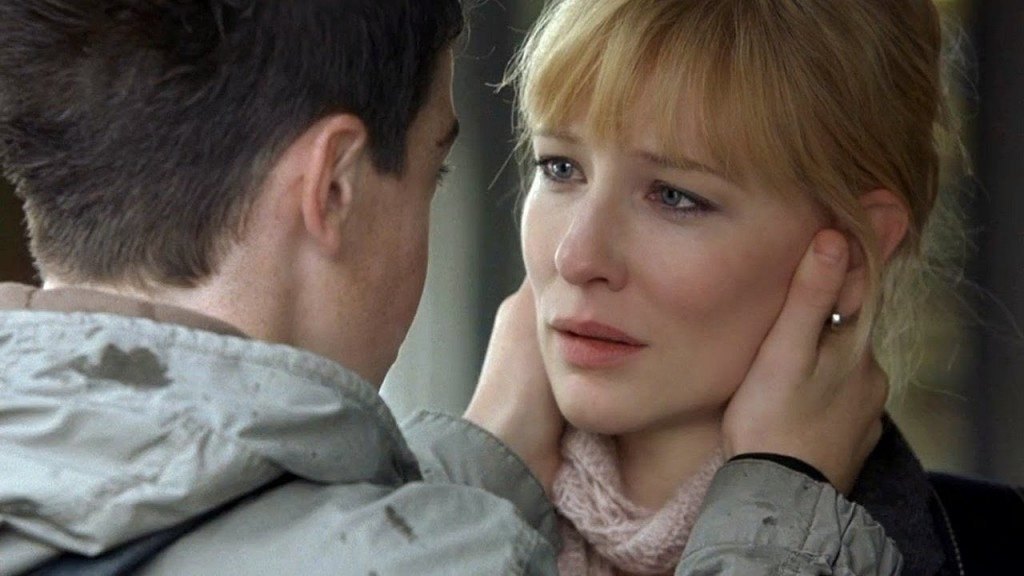 A disturbing little film about a school teacher Barbara who falls for one of her teenage students Sheba, 'Notes on a Scandal' is, apart from its presentation style, nothing we haven't seen in umpteen movies and television series. Soon, both start having a passionate affair. But things get complex when Barbara comes to know about Sheba's affair with another teenager student named Steven. Given Barbara's inhibitions on their affair and given Sheba's stubbornness with maintaining both the sides of her relationship, 'Notes on a Scandal' is a performance intensive complicated affair in which nobody wins until the end. Blanchett is superb as the vulnerable teacher, knowing what she is doing is wrong, but then is stunned at the level of treachery the older woman, brilliantly played by Judi Dench who lashes out at her. It is a sensual film but it is also downright frightening at times.
Read More: Best Game of Thrones Sex Scenes
8. Malena (2000)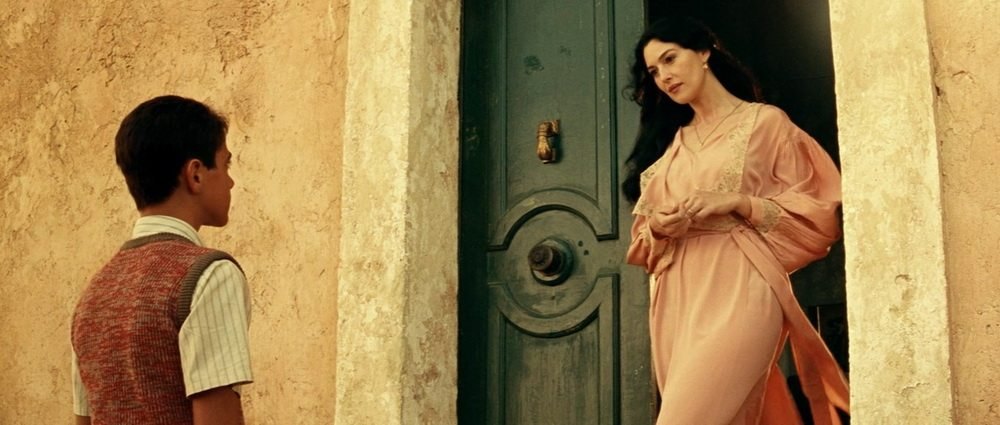 This Italian drama is about a 12-year-old boy Renato getting infatuated by the beauty of sensual woman named Malena. Amidst the ongoing war, he discovers himself and at the same time helplessly sees the world around Malena crumbling apart due to the small-mindedness of the people in the town. As he begins to stalk her and stealing her things, Malena's world comes closer to the teenager Renato, followed by some marginally disturbing sex scenes. Critics had lashed out at the film when it was released, but since then it has garnered a cult following and deservedly so. It may not be the most subtle film, but it certainly is a beautiful and sad take on one-sided love.
Read More: Actresses Who Went Fully Nude
7. The Piano Teacher (2001)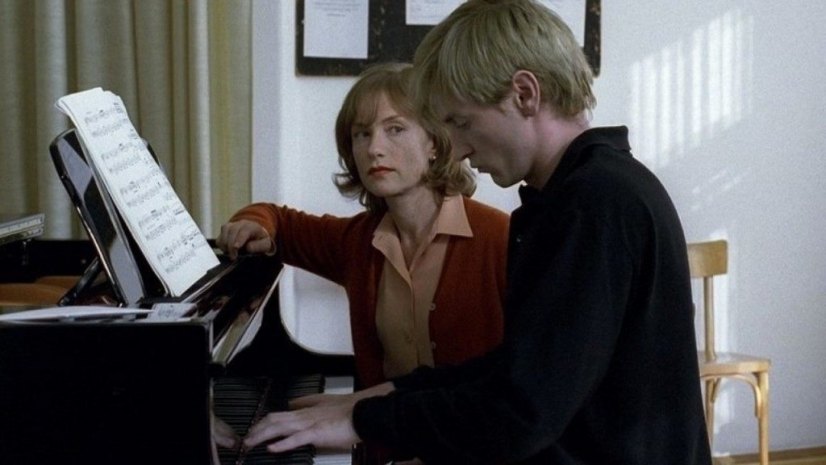 It's impossible to pin down a Michael Haneke film for such a short write-up. So let's just get straight to the point. 'The Piano Teacher' explores a disturbing sexual relationship between a middle-aged piano teacher Erika and one of her handsome young students – Walter. Erika's mother controls her sexual life and this has turned her into a shattered soul with sadomasochistic fantasies including self-mutilation. Her tumultuous relationship with Walter changes radically and he becomes disgusted with her, thus abusing and assaulting her. This shatters Erika and she throws herself into the darkest abysses of human existence. 'The Piano Teacher' is a film that would disturb, devastate and move you in ways you haven't been before.
Read More: Best G-Rated Movies
6. The Reader (2008)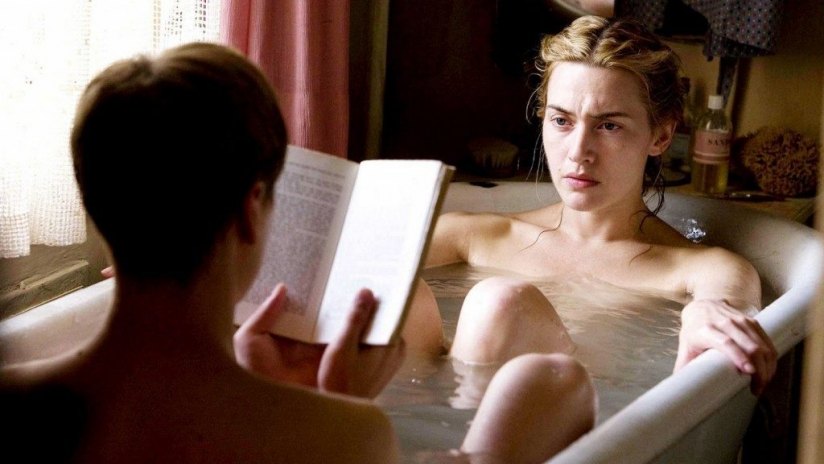 'The Reader' tells the story of a boy Michael who develops a sexual relationship with an older woman Hanna in the backdrop of impending trials seeking answers on the Nazi concentration camps. They first meet when the boy feels sick while travelling in a tram and later meet up in her apartment where she seduces him and they make love. They begin to see each other more frequently in her apartment and she insists he reads literary works he's studying after they make love every time. However, her past comes back to haunt her and this wrecks their relationship, leaving a lasting impact on the two. 'The Reader' is set in two different timelines and is a gorgeously flawed masterpiece that beautifully depicts an enigmatic relationship between a teenager and an older woman and years later when they meet and confront each other in the courtroom. Kate Winslet gives a performance of her lifetime and has deservedly been bestowed with an Academy Award for Best Actress in a Leading Role for her performance in the movie.
Read More: Best NC-17 Movies
5. Y Tu Mama También (2001)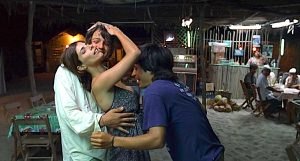 From director Alfonso Cuarón, this film greatly depicts the sexual desires and discoveries of the typical teenage youth, through a film that offers more than what it shows at first glance. Julio and Tenoch are two friends living in Mexico who's girlfriends are leaving for a holiday overseas. After meeting the wife of a cousin of Tenoch, they convince her to join them on a road trip through the country after she discovers about her husband's infidelity. On this voyage, sex and friendship will be key elements which will endure new discoveries, changes and self-reflection. 'Y Tu Mama Tambien' is oftentimes fearless and brutal, without fearing the sexual preconceived notions or the taboos associated with it. It is not every day that we get to witness a movie from the kitty of Alfonso Cuaron – a towering adventure you cannot forget.
Read More: Best Incest Movies
4. Rushmore (1998)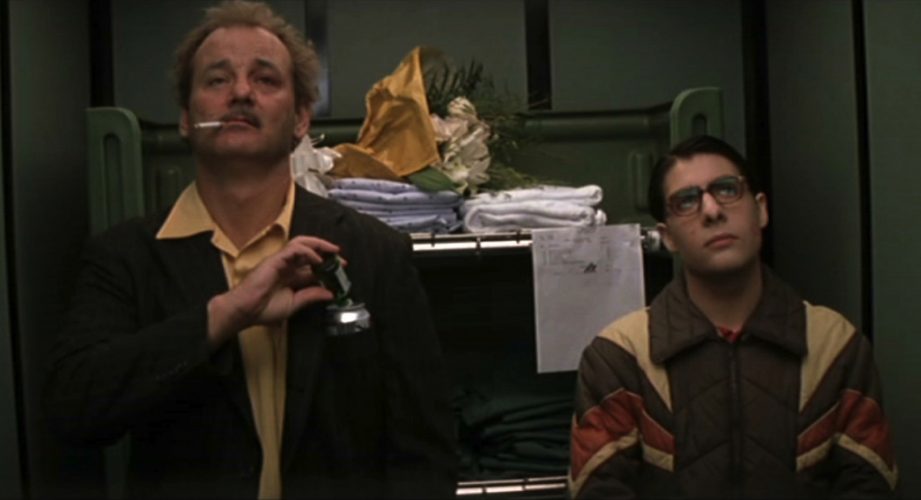 Touted as a love story at the outset, 'Rushmore' derives its name from the Rushmore Academy, a private school where Max and Blume, the best buddies are studying. Incidentally, both fall for their widowed schoolteacher Rosemary and leave no stone unturned, unbeknownst to each other, that they can do to woo Rosemary. As things unfold and Max and Blume turn against each other to win over Rosemary, Max eventually has to give up owing to his emotional turmoils. All is well that ends well is a quote aptly justified in this movie. 'Rushmore' caused a massive cult following, with relatable characters and exceedingly good performances. Possibly, 'Rushmore' is Bill Murray's best movie to date.
Read More: Best Movies of All Time
3. Harold and Maude (1971)
'Harold and Maude' has an almost creepy, morbid storyline. An 18-year-old Harold who is obsessed with deaths meets an optimistic 79-year-old lady Maude and they develop a romantic relationship. The awkward tone the film maintains throughout is quite fascinating and the way it depicts such a strange and unusual relationship with such warmth, humour, and humanity is simply astounding. The film did not sit well with audiences and critics back when it was released in 1971 for very obvious reasons but it has managed to attain a strong cult following among cinephiles and after frequent revisits and revaluation, critics have considered the film to be one of the funniest films ever made.
Read More: Best Incest Movies
2. The Graduate (1967)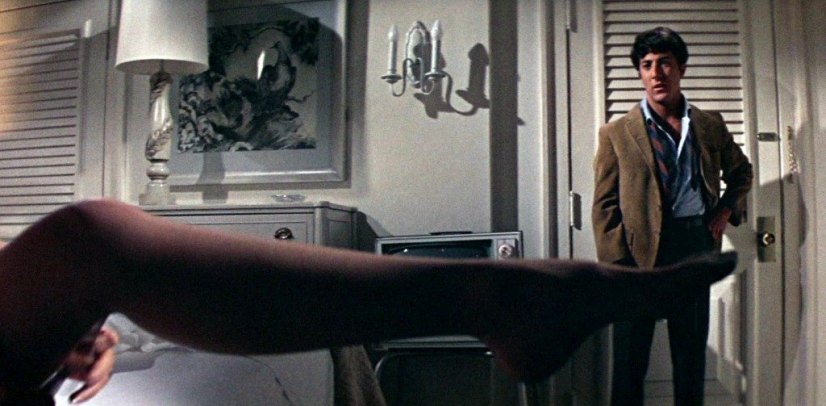 The one entry, I assume, that wouldn't surprise our readers. 'The Graduate' defined romance and sexuality for a generation and it continues to resonate in the way it captures the madness, frailties and excitement of youth. 'The Graduate' tells the story of a 21-year-old Benjamin Braddock, with no aim in life who is seduced by the wife of his father's business partner. They develop an unlikely relationship but things take an ugly turn when the ever confused Benjamin falls in love with her daughter. The film is a funny, honest depiction of youth, romance and the inherent uncertainties of human relationships and destiny. It's sad, hilarious and also beautifully emotional.
Read More: Best PG-13 Movies
1. A Short Film About Love (1988)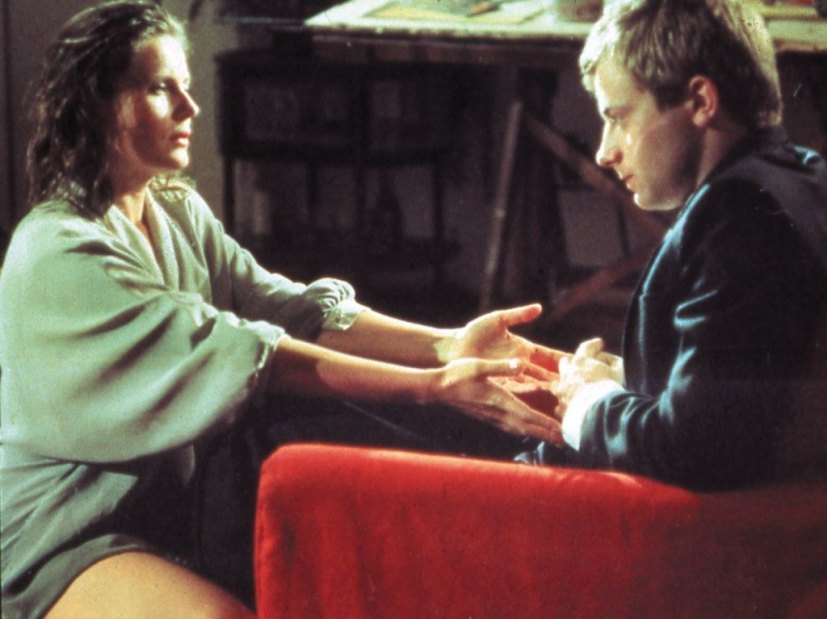 'A Short Film About Love' is a film that has grown on me tremendously with time. The way Kieslowski manages to portray the sheer tenderness of love here is simply beyond words. The film explores the relationship between a teenage boy and an older promiscuous woman whom he spies on from his window. She does not believe in love and is way beyond the naivety of a teenager who thinks he's in love but is only infatuated with her. She dismisses his feelings but later begins to see his love. The 'Dekalog' version of the film has a slightly better ending, in my opinion with the boy realizing that it was not the love that was between them but more of a mere sexual fantasy. This was far more powerful and tragic than the more fairy tail-ish ending of the movie. Additionally, it remains one of the greatest romantic films ever made.
Read More: HBO Shows With Most Nudity