'Glow Up: Britain's Next Make-Up Star' or 'Glow Up' is a British reality television competition show that follows aspiring makeup artists as they compete for a chance to win a career-changing contract with the cosmetics brand MAC Cosmetics. Throughout the series, the contestants face a series of themed challenges that test their abilities in areas such as beauty makeup, special effects, editorial looks, and more. The show not only highlights their makeup skills but also explores their artistic vision, adaptability, and ability to handle the pressure of high-stakes challenges.
The fifth season of the show aired on Netflix on September 12, 2023, and offered viewers a glimpse into the creative process and the journey of the talented contestants but the one that stood out was On-May Yeung. Morgan's innovative ideas and fresh skills swiftly captured the attention of the audience, resulting in a substantial and devoted fan following. If you're curious about her current endeavors and what she's been up to lately, you're in luck. Let's delve into the details, shall we?
On-May Yeung's Glow Up Journey
At just 21-years-old, On-May Yeung is a makeup artist hailing from Glasgow is a student at West College, Scotland. Her love for makeup has been a lifelong fascination, but it was a chance encounter with a classmate who had flawlessly applied eyeliner that truly piqued her interest. As time went on, a pivotal moment arrived when she watched Michael Jackson's iconic music video, 'Thriller'. It was at that moment that she realized her true passion lay in the world of makeup artistry.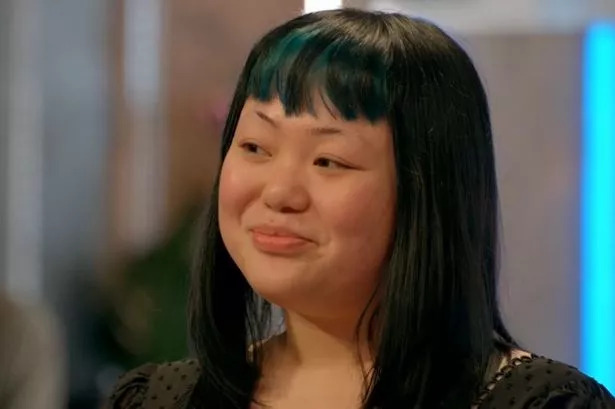 In her pursuit of her true calling, she embarked on her educational journey at West College's Clydebank campus, starting with the Begin Hairdressing Course. Her determination led her to pursue an NC Makeup Artistry course at the same college, followed by the HND Makeup Artistry course to further refine her skills. During this period, she had the valuable opportunity to attend a training session at MAC, a renowned cosmetics brand. However, the turning point in her journey occurred when she was invited to an exclusive Halloween Party in London organized by MAC. It was at this event that she had a chance encounter with Yong-Chin, the winner of 'Glow Up' Season 4.
Inspired by her meeting with Yong-Chin, she decided to apply for the fifth season of the franchise. Fate seemed to be on her side, as she received an acceptance notification just two hours after submitting her application. This serendipitous turn of events felt like destiny converging to grant her the opportunity she had been waiting for. On-May's experience on the show proved to be incredibly rewarding and fulfilling, providing her with the opportunity to explore a wide range of makeup styles she hadn't ventured into before.
While she openly acknowledged that her time on the show was undoubtedly stressful, she emerged from it stronger, more skilled, and with a few cherished friendships forged along the way. One of the highlights of On-May's journey was the chance to meet and interact with two industry luminaries P. Louise and Patrick Ta, both of whom she deeply admired. Throughout the competition, her unique blend of Halloween horror and flawless glamor makeup styles propelled her forward, showcasing her versatility and creativity. On-May's ability to excel in these diverse styles undoubtedly contributed to her success on the show.
Where is On-May Yeung Now?
As of writing, On-May Yeung works as a retail makeup artist, and her visibility and popularity stemming from her participation in the show have opened up new avenues for her career. She has ventured into hosting live sessions and masterclasses, which have proven to be highly successful. Notably, her masterclass collaboration with Girl Meets Brush in June 2023 garnered immense acclaim. During these sessions, On-May shared her expertise and even created a live makeup look, engaging her audience and providing valuable insights.
While On-May's personal life remains relatively private, she enjoys the support and companionship of close and caring friends. Her professional aspirations continue to drive her, with a strong focus on building her makeup portfolio and she harbors ambitions of working on film or television sets in the near future. With each successful endeavor, On-May is steadily expanding her base of patrons and fans, further solidifying her presence in the makeup industry. Her journey post-'Glow Up' continues to flourish as she shares her talent and knowledge with an ever-growing audience.
Read More: Morgan Keightley: Where is Glow Up Season 5 Contestant Now?