As a documentary feature film shining a light upon the realities of what it's like to be a former Hasidic Jew, 'One of Us' can only be described as equal parts bewildering, gripping, and haunting. That's because it features not just archival footage but also first-hand accounts from three such individuals to really underscore the ostracization as well as the abuse they've faced over the years. So now, if you simply wish to learn more about them — with a particular focus on their individual experiences and their current possible whereabouts — we've got the necessary details for you.
Where is Ari Hershkowitz Now?
Although born as the second of nine children in an Ultra-Orthodox Hasidic Jewish family in Williamsburg, Brooklyn, Ari (or Arye) knew quite early on that this wasn't the life he wanted for himself. After all, he was allegedly repeatedly assaulted in a synagogue by an older man at the age of 8 and then taken advantage of again by three individuals in a summer camp in Napanoch at 12. A few people had ostensibly witnessed these incidents, but since there's this unsaid community rule to not speak of or report such matters, no one came to his defense and it sparked a deep spiral.
In fact, whether it be innocently sneaking out to internet cafes to learn English as well as the ways of the world or immersing himself in alcohol, drugs, and self-harm, Ari then did it all for years. Weed, amphetamine, cocaine, ketamine, and ecstasy, were just some of the narcotics he dabbled in, that is, until he overdosed, got kicked out, and learned of the New York non-profit Footsteps. They actually helped him not only get clean but also get back on his feet, driving him to realize he could use his personal journey to help others and use his brain for more than creating chaos.
Therefore, with relative support from his family, Ari has since evolved into a culturally-Jewish atheist, public speaker, outdoor adventurer, education advocate, as well as a technology entrepreneur. In fact, the travel, science, and biohacking enthusiast currently serves as the CEO of T-LON Technologies Inc., wherein he builds custom computers for specific users, sets up office technology infrastructure for businesses, offers remote support, plus helps with reliable backing. Moreover, the New Yorker is actively committed to raising awareness of the substandard curriculum within ultra-Orthodox schools with the help of a non-profit called YAFEED, all the while focusing on his relationship with long-term partner Sarah.
Where is Luzer Twersky Now?
If there's one thing absolutely nobody can deny, it's that Luzer's life has been nothing short of a rollercoaster owing to his intrinsic struggles with faith and the (literally!) dramatic years to follow. The truth is he left the Brooklyn Hasidic community in 2008 upon realizing he didn't really believe in God much, shortly after which he came across fashion designer Duncan Quinn and suddenly found himself working as one of his store managers plus models. That's how the youngster gradually made his way into acting, just to land his first proper role in 2010 with 'Romeo and Juliet in Yiddish' before bagging his first leading role two years later in 'Where Is Joel Baum?'
Since then, Luzer has done wonders in the 2014 film 'Felix and Meira,' held a recurring part in the 2015 television series 'Transparent,' had a cameo in HBO's 'High Maintenance' season 2 in 2018, and featured in several other productions such as 'Castles in the Sky,' 'The Great Darkened Days,' as well as 'Holy Woman.' Though his most recent credit was as Ben (the protagonist) in the 2022 feature film 'Not Quite Kosher' by writer-director duo Stefan Sarazin and Peter Keller, plus he even seems to be dabbling in the world of narration these days. In other words, Luzer is currently making a name for himself in the entertainment industry, and he seems determined not to let anything or anyone stand in his way.
Where is Etty Ausch Now?
Last but definitely not least, there's Etty, whom we see break away from not just ultra-orthodox Judaism but also her "abusive" husband despite the fact they have seven young children together. In fact, it chronicles their bitter custody battle, along with the Hasidic community essentially banding together to follow and harass her while going as far as to raise money for her then spouse's lawyer. She has actually asserted the way she was treated by the males in this society — especially her husband — is the primary reason she left; they made it really difficult for her even to say she's a lesbian.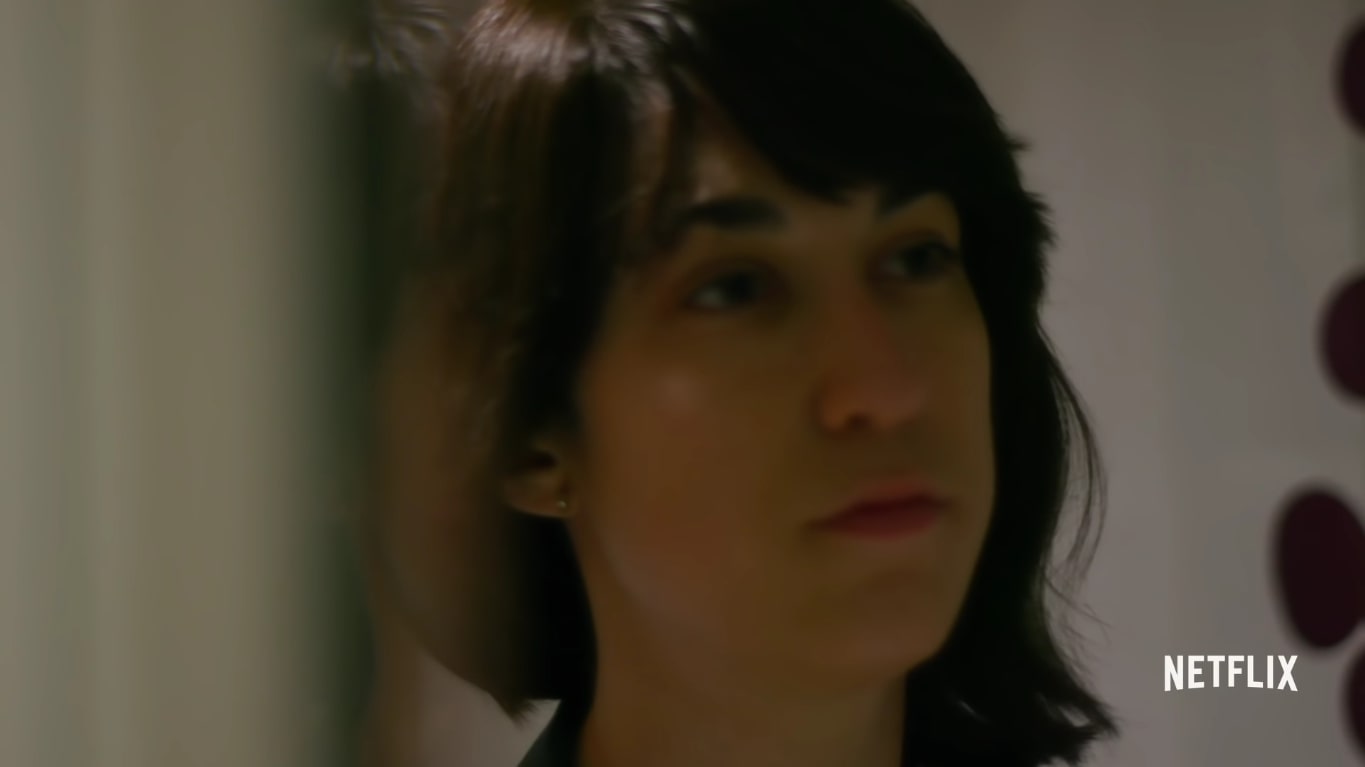 It's thus imperative to note Etty is now proudly out — she currently resides in New Haven, Connecticut, alongside her girlfriend, Sarah, whom she'd met at a gathering for Jewish LGBTQ+ women. As for other aspects of her life, while it's unclear whether she was able to regain custody of her seven children or not since she prefers to keep such details well away from the public eye, we do know she has professional aspirations. Etty actually hopes to enroll in a proper four-year college to obtain a law degree and eventually serve as a legal advocate for marginalized groups to make a difference in this world — you can contribute to her dreams by donating to her educational fund here.
Read More: Duke Lacrosse Scandal: Where Are They Now?