Bollywood is one of the largest film industries in the world and over its illustrious span has come up with some fantastic films. Right at the offset, I'd like to mention that this list is in no way comprehensive, it is really hard to boil down such a huge body of filmography and pick fifteen path breaking movies. However, I have tried to make a list of films of our times and a few classics that are an absolute must. Here follows what I think are the fifteen path breaking Bollywood movies that changed the course of Indian cinema:
1. Sholay
No list of Bollywood can ever be made without this film in it. Directed by Ramesh Sippy, this film was internationally acclaimed as one of the best films to have come out of Bollywood. Following the story of two troublemaker criminals, tough guys Jay and Veeru who are recruited to put a stop to a menacing band of robbers and looters headed by the fearsome Gabbar Singh, this film is a classic masala film which mixes multiple genres. The film itself is excellently made with fast paced action, emotional bonding and top notch acting from Amitabh Bachchan, Dharmendra, Hema Malini and Amjad Khan takes the cake as Gabbar whose dialogues and laugh has become iconic in Indian film history. Drawing heavily from Western trope of Hollywood, this film is an essential gateway to Indian films for any film viewer.
2. Gangs of Wasseypur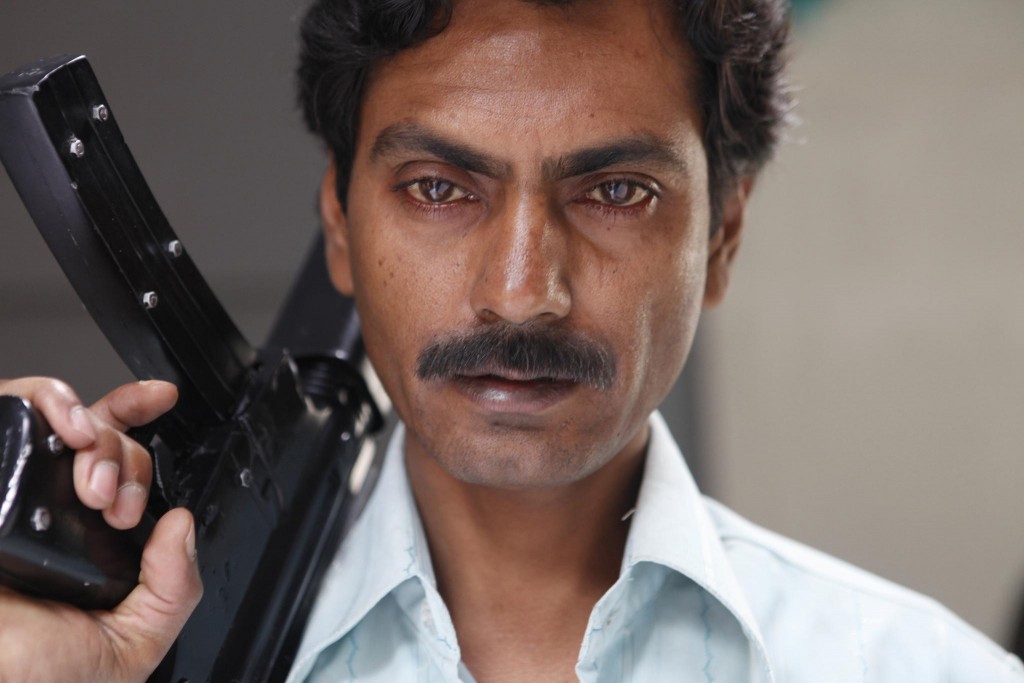 I have considered this film as a whole, but in reality it is broken into part one and part two. Directed by Anurag Kashyap starring Nawazuddin Siddiqui, Manoj Bajpayee, Huma Qureshi this film is probably the greatest gangster saga of Bollywood and ranked amongst one of the greatest gangster films globally. One can see Kashyap's evident influences in the narrative style as the story unfolds quite like Godfather with the reluctant son taking up the helm of his father's business, yet the film is original as it packs a local flavor and raw dialogues. The action and character development is fantastic earning this film the second spot on the list over quite a few other brilliant movies.
3. Lagaan
Written and directed by Ashutosh Gowariker this film is the thrid Indian movie to be nominated in the Academy Awards. This epic sports drama stars Aamir Khan in the lead role and was a commercial and critical success. The film follows the story of a group of villagers who battle their British colonizers on the cricket pitch. Having won plaudits internationally for an expert combination of the emotion of sports and the colonizer-colonized tensions, this film is a definite watch for any sports movie fans of any nation. Brilliant acting, strong emotions of hope, resistance and victory underlie this excellent film making it a pleasure to watch and definitely solidifying its position on this list.
4. Mother India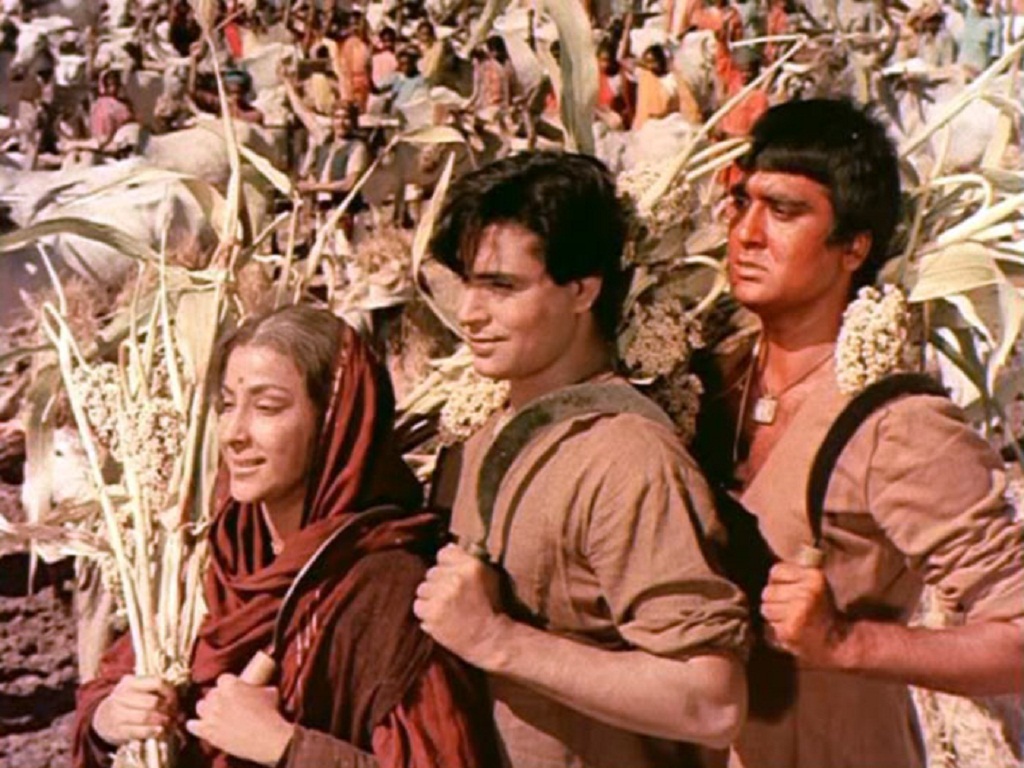 This epic drama directed by Mehboob Khan stars Nargis, Sunil Dutt in a tale set in post independence India. Another film nominated to the academy awards and having won plaudits from critics and viewers alike, this movie follows the tale of a woman in a drought stricken village who struggles to survive against a wily money lender. Nargis plays her part excellently embodying the societal ideal virtues of a woman and a mother. The film has strong underlying tones of nationalism and nation building (remember the building of the dam) and the mother's self sacrifice which makes it possible. The film demands a unified sacrifice from the citizens to move towards progress. The mother's role can be seen as a strong feminist role of that time, however retrospectively studied in current feminist discourse she might come across as embodying female stereotypes. Nonetheless, the problems of the characterization of the protagonist aside, the movie is rife with emotions and excellent acting and it is not surprising to see this movie remain one of the best Bollywood films till date.
5. Anand
Directed by Hrishikesh Mukherjee this film stars Rajesh Khanna in the titular role of the protagonist with Amitabh Bachchan in a supporting role. There shouldn't really be any doubts about the acting prowess this film therefore carries with such stellar cast. The story follows a retrospection by Bhaskar, the oncologist played by Amitabh, who remembers his patient Anand, a man with pancreatic cancer who wanted to be remembered for having lived life and been cheerful rather than a cancer patient. This film is an emotional roller coaster and carries the strong message that we are not in control of our destinies but must do everything we can to make the lives of others around us happy.
6. Rang De Basanti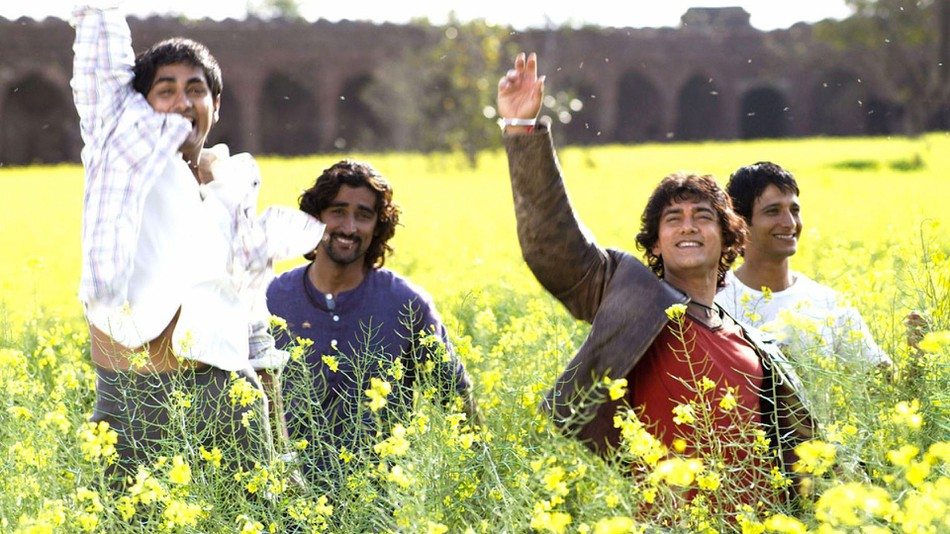 Directed by Rakeysh Omprakash Mehra, this film is a scathing commentary on Indian politics. An excellently made tale of a British filmmaker who comes to India and recruits a few boys to act as freedom fighters in a movie, this film was acclaimed nationally and internationally for its strong message, airtight script and powerful acting. The story itself is an emotional and strong one where these boys while acting as freedom fighters slip into the role of freedom fighters and try to overthrow a corrupt political system. While they fail, their act of courage raises a national outrage and a semblance of justice is achieved. This film is a drama film starring Aamir Khan in the lead role, but truth be told, this film shares the story of young heroes and how the youth hold the power to change the nation. It is an absolutely fantastic film and a must watch for anyone who wishes to be acquainted with Bollywood's filmmaking.
7. Deewar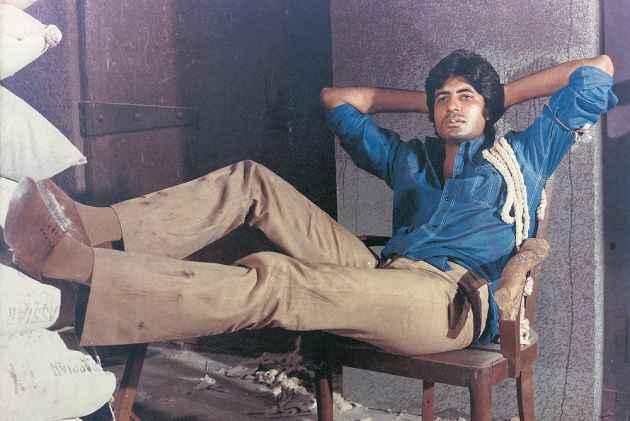 Directed by Yash Chopra, this film placed Amitabh Bachchan in the stereotype of the angry young man of Bollywood. Starring Bachchan and Shashi Kapoor, this movie was loosely based on the life of Haji Mastan a notorious gangster of Mumbai. The story follows the two brothers down and out on their luck struggling to get by, and Vijay(Amitabh) turns to a life of crime while Ravi (Shashi) becomes a cop. The wall or rift between the brothers take place when Ravi is tasked with bringing Vijay to justice. Borrowing on the classic trope of pitting brothers this Bollywood film portrays the emotions of the brothers excellently and the hapless mother who must choose between a moral right and the love for her children. An excellently made film, Deewar is definitely a must watch for Bollywood movie lovers.
8. Satya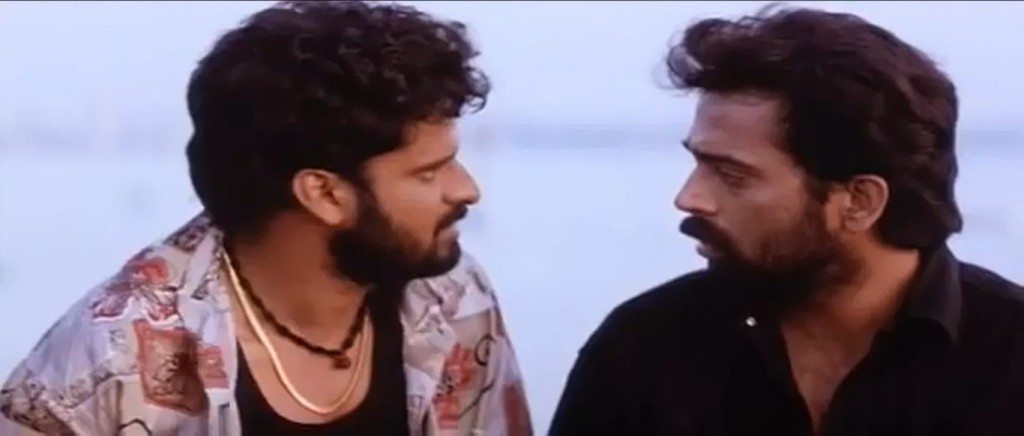 Directed by Ram Gopal Varma, this film is the first part of the Indian gangster trilogy. Made on a meager budget, the movie nonetheless went on to win international and national acclaim as well as commercial success. The story follows the tale of a young man Satya played by J.D. Chakravarthy who goes to Mumbai looking for employment and in the process gets sucked into a turf war between two gangs in the Mumbai underworld. The story tracks the rise of this unknown man with no past in the ranks of the underworld. A fast paced nerve wracking tale, Satya is definitely a movie that is guaranteed to blow your mind.
9. Don
The original movie in 1978 was directed by Chandra Barot. It stars Amitabh Bachchan as the Don. He plays a double role in the movie as Don and as the simpleton Vijay who is the actual Don's lookalike. The film was remade with Sharukh Khan in the lead and led to a sequel as well. The story follows a notoriously elusive criminal honcho who evades the law until he is captured and killed. In an attempt to capture the rest of the gang Vijay is brought in to pass off as Don and the tale goes on to unearthing a mole in the police department while Vijay must try to stay alive playing a dangerous game with both the law and Don's gang members. A nerve wracking tale of an insider, the original Don became one of the most acclaimed films of Bollywood.
10. Gol Maal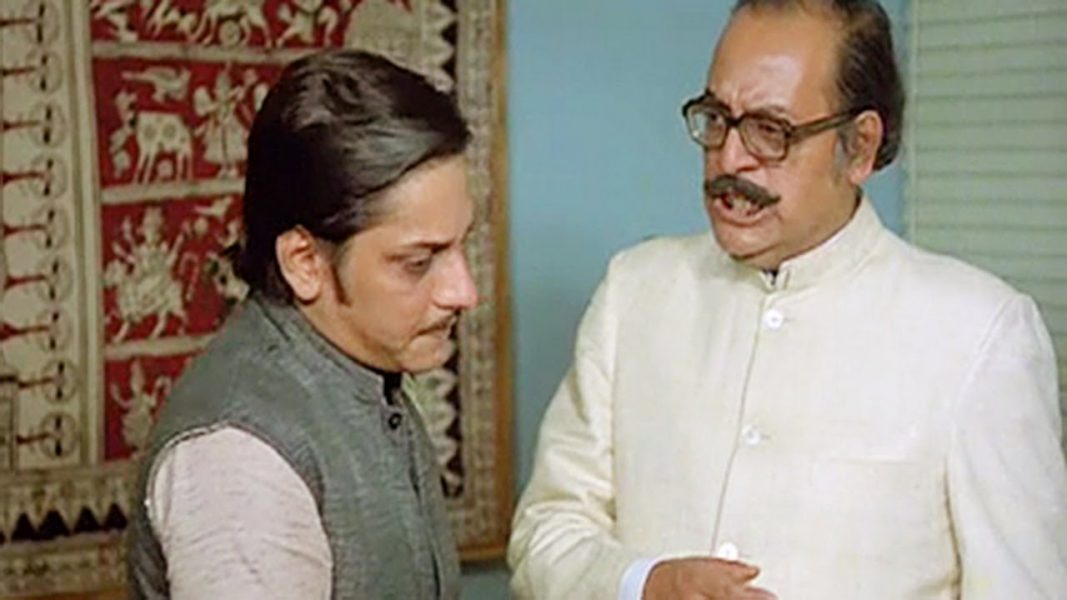 This 1979 movie by Hirshikesh Mukherjee stars Amol Palekar and Utpal Dutt. While not exactly what one would describe as mind blowing, this is one of the finest comic movies to come out of Bollywood and the chaotic sequence of events in the film is bound to blow the viewers' minds to some extent. Almost like a Shakespearean comedy a chain of events unfold as identities are masked and discovered and the initial cover up devolves to multiple cover ups and culminates in a harrowing cop chase and climaxes in an ultimately happy and calm family ending. This film has the spills and laughter sequences to have viewers clutching at their sides and witty plot intricacies definitely earn this film a spot on the list.
11. A Wednesday!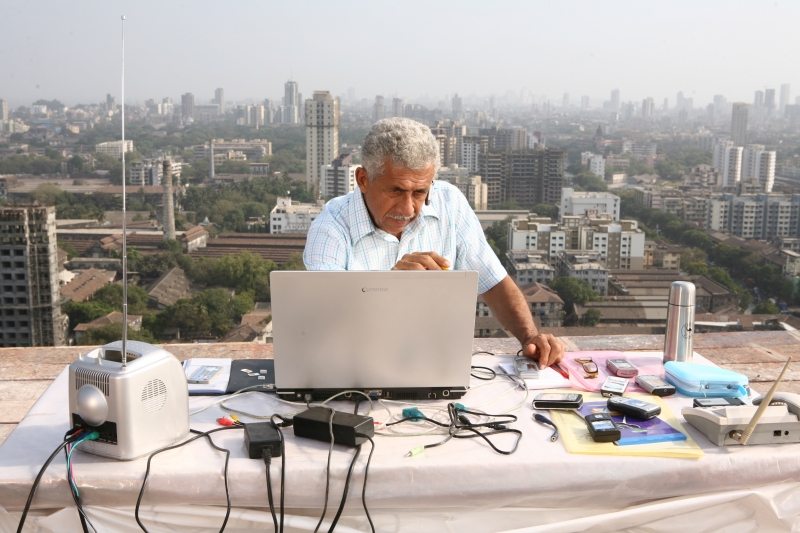 Directed by Neeraj pandey, this film is definitely one of the best thrillers to have ever come out of Bollywood. It is also a grossly underrated film which became a sleeper hit. Starring Naseeruddin Shah and Anupam Kher as a terrorist and police officer respectively, the plot is set post 2006 Mumbai train blast incident. The unnamed terrorist played by Shah is an ordinary man who goes to extraordinary lengths to avenge the death of an acquaintance and to expose the failure of the state authorities in punishing crime. A narrative tale that'll have viewers gripping the edge of their seats throughout, the movie manages to continue its suspense right till the brilliant twist at the end. For fear of giving away the plot of such a well crafted movie, I'll stop here but this film is a definite recommendation to Bollywood movie lovers and cinephiles who like thrillers.
12. Zindagi Na Milegi Dobara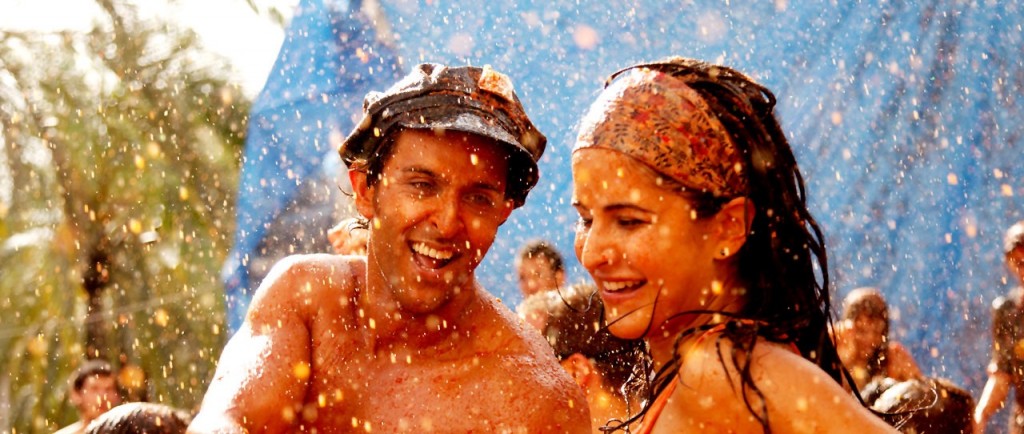 Zindagi Na Milegi Dobara directed by Zoya Akhtar is a big budget Bollywood movie. It does not have an exceptional plot, it does not display any novelty in its genre – it draws on drama and road trip films. Yet, there is something almost inexplicable about this film, an undercurrent of human emotions, character developments and figuring out what we all want from life. This makes the film completely novel and sets it apart as one of the finest Bollywood movies to have come out in recent times. It follows the tale of three friends played by Hrithik Roshan, Abhay Deol and Farhan Akhtar who go to Spain for their friend's bachelor party. In the course of their journey their friendship is strengthened and they revaluate their priorities and discover what they really want out of life. A movie filled with strong positive vibes, Zindagi Na Milegi Dobara is bound to leave viewers agape after they watch the film.
13. Chak De! India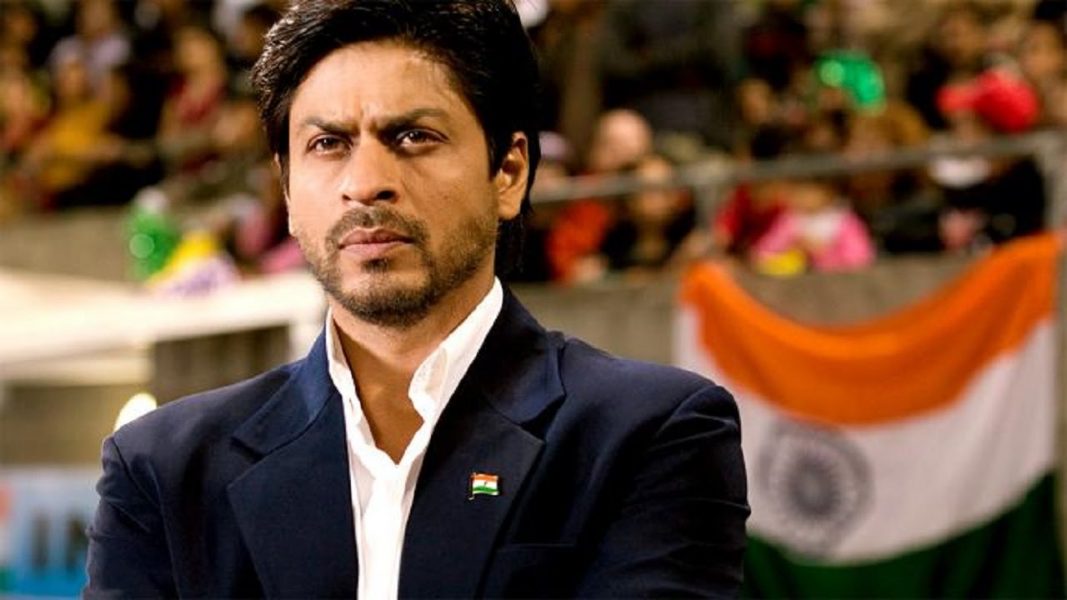 All apologies to Sharukh Khan fans reading this list, for I really feel if expanded this list could definitely include a few more Sharukh Khan films. However, this film – a sports drama, showcases some of King Khan's best acting prowess. It is surprising since he is in a supporting role in the story that primarily revolves around the women's hockey team and is inspired by the events that culminated in the 2002 victory of the national team at the Commonwealth games. The team explores themes of regional prejudices, and sexism that the team overcomes to go and win the championship. Sharukh plays the team's coach a tough man trying to do right. He plays it to perfection, and his speech before the big game is bound to ring in the viewers' ears long after the movie has ended. Perhaps the best sports movie from Bollywood right after Lagaan, this film is a definite watch for anyone who wishes to comprehensively view Bollywood movies.
14. Barfi!
Anurag Basu makes some really heart rendering films and often deals with subject matters that mainstream Bollywood shies away from. His film Barfi is an excellent example. The cast includes Ranbir Kapoor, Priyanka Chopra and Ileana D'Cruz. The movie can be categorized as a romantic comedy drama, where Kapoor plays a mute and deaf boy from Darjeeling who falls in love with the dark haired, dark eyed Ileana, a woman who is visiting from Kolkata. The story is a bittersweet tale of unrequited love, searching for the lost love and forming new friendships and loves along the way as Kapoor's titular character Barfi, does not end up with Shruti (Ileana), but rather falls in love with Jhilmil, an autistic woman, played by Priyanka. The rawness of emotions in the movie and innocence of the characters brought to the screen accompanied by some excellent music is sure to bring tears to the eyes of the viewers.
15. The Lunchbox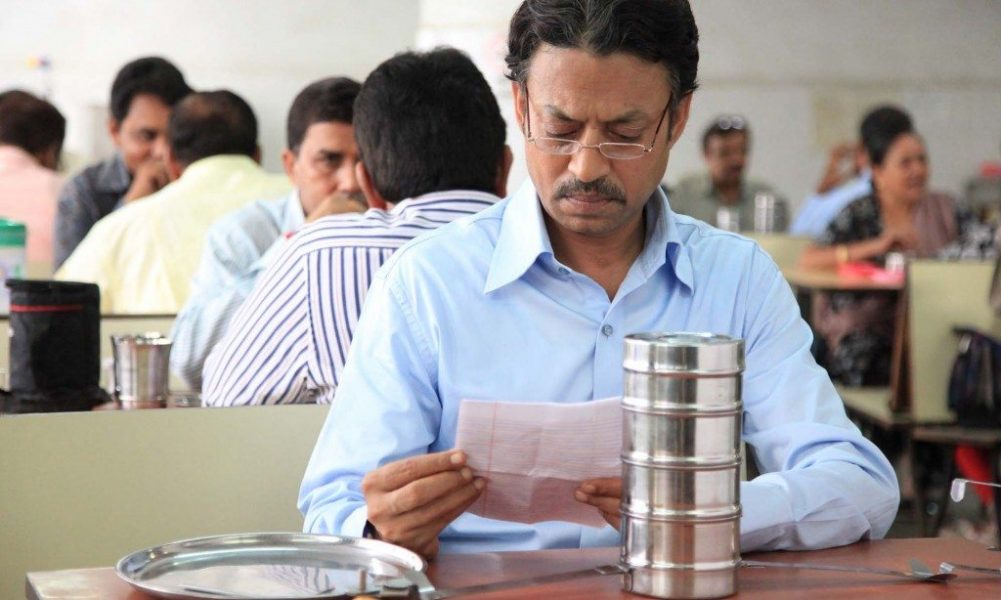 Directed by Ritesh Batra, this film is perhaps the most severely underrated Bollywood movie. It also breaks all the stereotypes of the Bollywood film. There are no overarching actions, no epic heroes, no crowd pleasing music numbers in the film. The entire film thrives on understatement, even the characters are understated – an everyman narrative that is an excellent example of postmodern film making. The plot is an epistolary love story that develops between Ila a woman who sends a lunch box to her husband but it ends up mistakenly with another man ,Saajan , played by Irfan Khan. The movie doesn't have any big motif or climax that it works towards but simply chronicles the lives of these people as Ila and Saajan develop a friendship. This movie is definitely a recommended watch for people who view movies as a function of the mind as much as a source of visual pleasure.
Read More: Best Bollywood Movies of This Decade