Netflix's 'Untold: Hall of Shame' is a sports documentary movie that shares the details of a doping scandal that rocked the USA in the early 2000s. The company implicated in the whole case was Bay Area Laboratory Co-operative, AKA BALCO, which was founded by Victor Conte. However, one of the most prominent minds behind the entire operation was chemist Patrick Arnold, who helped create the undetectable steroids that were used by some of the biggest athletes of the time. If you are curious about what Patrick Arnold is up to these days, worry not, because we have your back!
Who is Patrick Arnold?
Born in 1966, Patrick Arnold grew up in Guilford, Connecticut. From a young age, he had become interested in bodybuilding after his father apparently got him weights at the age of 11. However, he was apparently frustrated about not gaining enough body mass. It was when someone gave him a cheap steroid that contained enough methyltestosterone and helped him gain the "right" kind of weight that Patrick became interested in how the world of chemistry could influence physical conditions.
Following up on his interest in chemistry, Patrick gained a bachelor's degree in the subject from the University of New Haven in 1990. This helped him land a lab job in New Jersey, and he now had the time to further explore his interest in performance enhancers. To increase his knowledge, he took classes at the University of Connecticut (1995 to 1996) and Montclair State University (1990-1993) to learn about Organic Synthesis and Organic Chemistry, respectively. After Patrick befriended Dan Duchaine, he became a part of Bar North America in Seymour, Illinois, and soon introduced the world to Androstenedione. He was likely one of the people involved in the creation of 1-Androstenediol.
According to Patrick's own account and some of the facts shared by Victor Conte in the Netflix movie, the latter came in contact with the former due to Patrick's continued involvement in the world of bodybuilding. Apparently, the two talked about steroids that could be used without being detected. Initially, the chemist had allegedly given Victor Norbolethone, but in 2001, the two started providing athletes with Tetrahydrogestrinone (THG), or "The Clear." In the documentary, it is shared that many of the steroids and other substances created by Patrick for BALCO had not been appropriately tested, with the athletes seemingly acting as guinea pigs.
Given that it was a substance created by Patrick that was used as a performance-enhancing drug by several athletes associated with BALCO, the chemist was indicted on November 3, 2005, with one charge of conspiracy to distribute anabolic steroids along with two counts of misbranding and delivering steroids. Ultimately, Patrick pled guilty to one count of conspiracy to distribute steroids in April 2006. As such, he was sentenced to three months in prison in August 2006, followed by three months of house arrest.
Where is Patrick Arnold Now?
From May 2003 to May 2009, Patrick Arnold was the Owner of Proviant Technologies. However, since April 2015, he has been working with KetoTech Inc as the Chief Chemist. He also took up the roles of Product Developer, Chemist, and Marketing Consultant for the organization in May 2015. One of Patrick's biggest focuses, at least as of 2019, seems to be creating something that might help those diagnosed with epilepsy or cancer.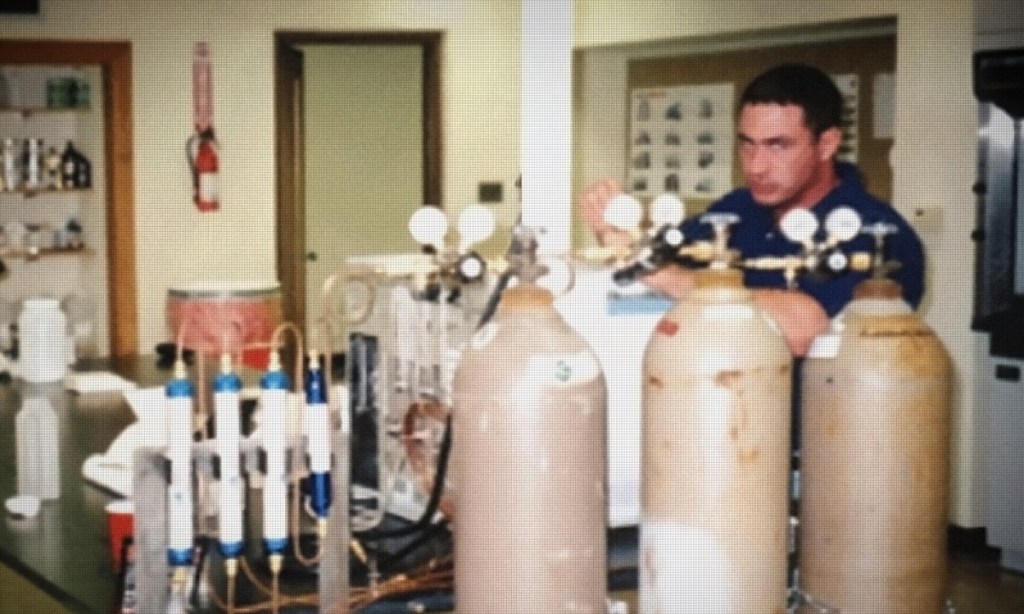 Apparently, Patrick's foray into the world of medicine began sometime in 2014 when Professor Dominic D'Agostino contacted him from the University of South Florida. The project in question was regarding exogenous ketones, which were meant to be used by US Navy Seal divers for long underwater trips into the deep waters. This all slowly led Patrick to concentrate on the sales and manufacturing of exogenous ketones, with the help of his business partner Lakhan Boodram and the latter's daughters India and Savitri. In other words, Patrick is currently based in Champaign, Illinois, and seems to be doing quite well in life.
Read More: Victor Conte: Where is BALCO's Founder Now?